Winter is the perfect time to add a dose of warmth and cheer to your living space with touches of cozy home elements. Warm up with these super-easy and creative winter home decor items you'll love.
1. Wreath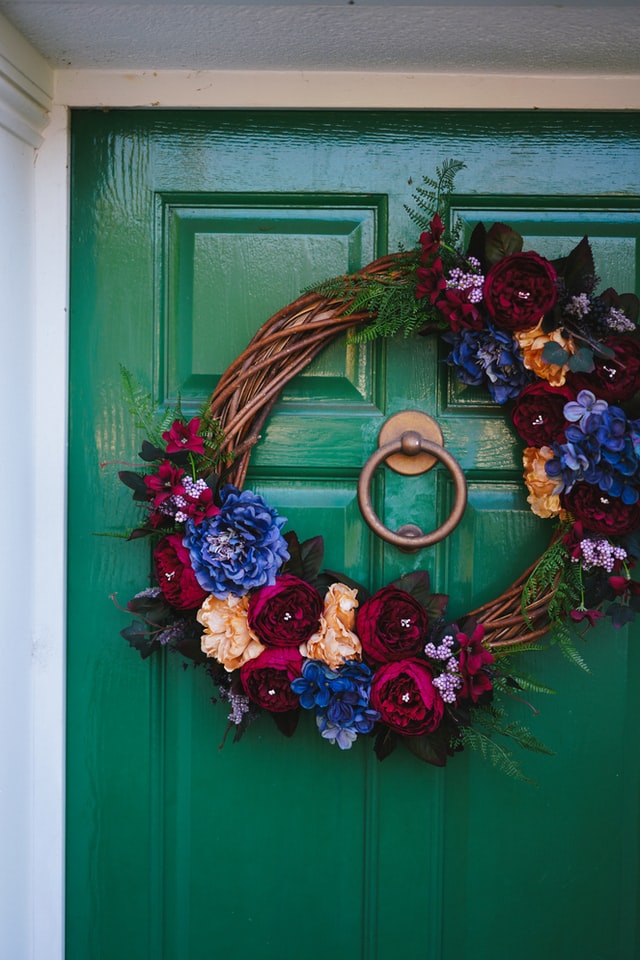 SOURCE: UNSPLASH
Wreaths are a classic winter decoration that can make your space look warm and stylish. Make your own wreath using naturally available materials like pinecones, flowers, and twigs.
2. Fairy Light Lantern 
Nothing can add a magical touch and eye-catching detail to your living space like a delicate twinkling fairy light lantern. All you need is string lights and a lantern!
3. Snug Blanket 
Winter is the season to cuddle up while having a hot drink or reading a book. Create a cozy reading corner by the fireplace with a plush blanket and a few pillows. 
4. Winter Greenery 
Liven up your interiors by placing a few winter-hardy plants like clivia, fiddle leaf fig tree, moss terrarium, jade plant, and Christmas cactus. 
5. Fir Branches 
Spread faux or real fir branches and winter berries along your dining table or an entry bench to transform your space into an elegant winter wonderland.
6. Candles
Add spiced cedar or peppermint-scented white-pillar candles for a wintery, peaceful, and beautiful vignette. 
7. Natural Winter Elements
Make a centerpiece of natural winter elements like pine cones, shed deer antlers, spices, clippings of greens, and sprigs of dry flowers. 
8. Woolen Items
Wool can render a cozy and warm appeal to any space. Hang a woolen macrame wall decor or place repurposed woolen cable rugs on a winter rubber surfacing to add some oomph to your space. 
9. Dried Citrus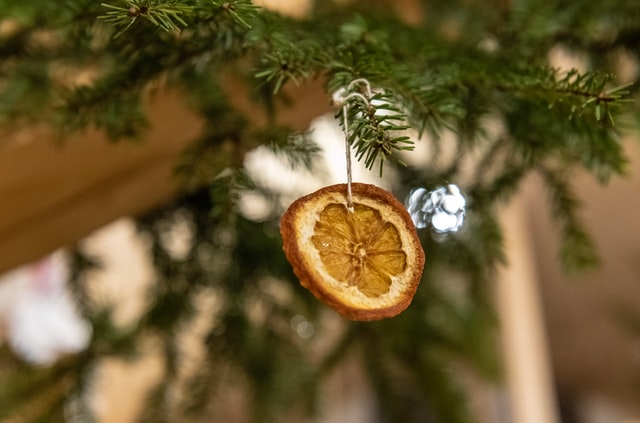 SOURCE: UNSPLASH
A simple dried orange slice hanging from a fir branch can add a wintery touch to a country hutch.
10. Bold Cookware 
Liven up your cooking and dining spaces in dreary and dark winters with vivid cookware. 
11. Hot Chocolate Bar
Set up a hot-chocolate bar corner for those cozy nights indoors. 
12. Decked-Up Mantel
If you are lucky enough to have a fireplace, create a beautiful display with elements that reflect the winter season.
13. White and Silver Elements
White and silver are a perfect reminder of the snowy winter. Add these elements to infuse visual interest and warmth.
14. Vintage Elements 
Vintage wintertime elements like sleds, skis, and galvanized buckets can make for a merry welcome when styled appropriately.
15. Snowflake Ornaments 
Sparkling snowflake ornaments, whether made from paper or distressed wood, can add an instant wintery charm to your living space. 
16. Sweater Cushions 
Up-cycle old sweaters into plush cushions to make a room extra cozy. 
17. Green Garlands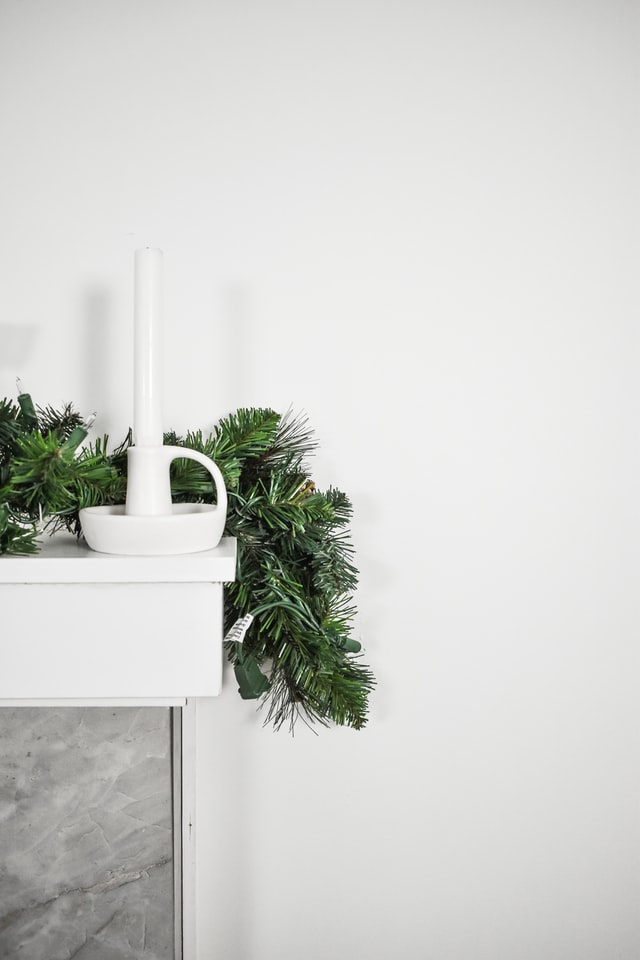 SOURCE: UNSPLASH
Add an organic element to your winter decor by putting up green garlands of cedar, boxwood, or holly.
During this winter season, get warmth and coziness into your home with home decor elements you'll love.