We all want to get organized. But sometimes, reading advice from a stuffy expert can get awfully boring.
But you know who's never boring?
Comedians.
Because professional funny people have a knack for making anything amusing — and typically have to keep themselves organized, thanks to their crazy schedules — we pulled nuggets of wisdom from nine comics on the best ways to declutter, organize, and decorate your home.
Granted, some of it is a little facetious. But there's also real, applicable advice embedded in these zingers.
Get ready to laugh and learn from these accomplished writers and performers:
Make organizing a relaxing weekend ritual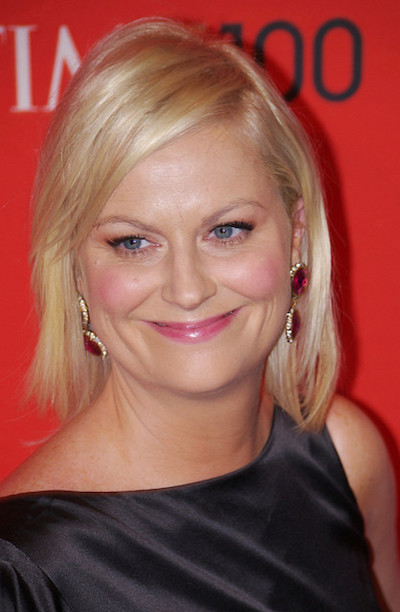 Most people let their apartments descend into chaos because they see cleaning and organizing as chores. And they are! But you can trick yourself into thinking they're not by taking a cue from accomplished comedian and person Amy Poehler, who makes organizing a peaceful Sunday routine. As she told Parade:
"On a really awesome day, I'll spend the afternoon cleaning out my closets. I love to organize. To me, there's no greater grown-up pleasure than cleaning your drawers while listening to This American Life or Fresh Air on public radio. Your brain gets organized, and so does your underwear."
Or turn organization into a party
Poehler isn't the only famous Amy with ideas on organization. While promoting her book on entertaining, I Like You: Hospitality Under the Influence, Amy Sedaris offered this relevant anecdote about a clean-up that she transformed into a social event:
"When I finished the book, my apartment was a mess. … So I took everything off the walls, repainted and then had people come over and help me rearrange the artwork, decide what was going to go up and what I was going to put in storage."
Be sure to provide food, drinks, and music to make all that rearranging and reorganization a true party.
Motivate yourself with money
Whitney Cummings fielded readers' questions for Esquire ahead of her HBO comedy special I'm Your Girlfriend. When one reader wrote in asking how to rectify his messy habits, Cummings delivered this half-sarcastic, half-useful advice:
"Grow up? And have a yard sale. Put your stuff on eBay. As soon as you can get money for your c**p all of a sudden getting organized seems way more appealing."
You should also consider selling stuff you don't need, such as your old CDs and DVDs, on Craigslist, Offer Up, and Facebook. You might not want that old coffee table anymore, but your friend who just moved might.
Don't get hung up on stuff
In some ways, George Carlin was the original Marie Kondo. Sure, he cursed a lot more, but he shared her views on clutter. As his famous bit goes:
I don't know how you are, but I need a place to put my stuff. You know how important that is. That's the whole meaning of life, isn't it? Trying to find a place for your stuff. That's all your house is, your house is just a place for your stuff. If you didn't have so much g*****n stuff, you wouldn't need a house… When you take off in an airplane and you look down, you see that everyone has got a little pile of stuff. And when you leave your stuff, you gotta lock it up. Wouldn't want somebody to come by and take some of your stuff. They always take the good stuff. They don't bother with that c**p you're saving. Ain't nobody interested in your fourth grade arithmetic papers. They're looking for the good stuff! That's all your house is, it's a place to keep your stuff while you go out and get more stuff.
In order to avoid a stuff-induced crisis, try to pare down to things you truly need and/or love. And please, throw out those fourth-grade papers.
Have a purgatory bag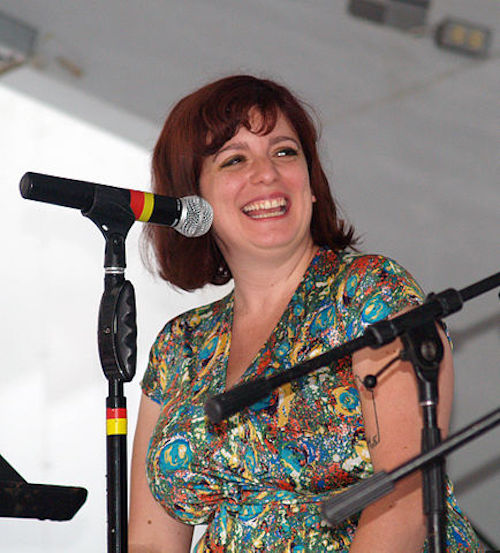 In comedian/writer Sara Benincasa's advice book Real Artists Have Day Jobs, she tackles all sorts of topics ranging from flossing to fan letters. But she also imparts a useful organizing tip she's used to keep her home tidy. It involves designating a so-called Purgatory Bag.
"The concept of the Purgatory Bag is quite simple. Once a month, or whenever you feel like it, you go around your house and throw a bunch of clutter in a bag. Not trash, mind you — you throw the trash out. I'm talking about clutter… Then, on a designated day, you have a Purgatory Bag session. You go through your most recent Purgatory Bag and decide what goes to Heaven (its proper place in your home or someone else's home) and what goes to Hell (the garbage can)."
Benincasa insists the bag can be large or small, so long as you empty it completely on the appointed day. Also, she reminds you to remember that "Heaven" is a big place — if you don't want to send something in your bag to "Hell," there's also charities to consider.
Clean before things snowball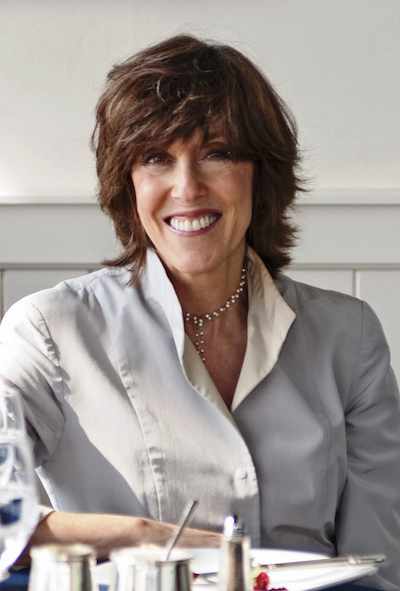 It wouldn't be fair to cite the late, great Nora Ephron as an organizational muse. She was very open about her messiness, as illustrated in her essay, "I Hate My Purse":
"Here's what happens with a purse. You start small. You start pledging yourself to neatness. You start vowing that This Time It Will Be Different, you start with the things you absolutely need – your wallet and a few cosmetics that you have actually put into a brand-new shiny cosmetics bag, the kind used by your friends who are competent enough to manage more than one purse at a time. But within seconds, your purse has accumulated the debris of a lifetime. The cosmetics have somehow fallen out of the shiny cosmetics bag (OK, you forgot to zip it up), the coins have fallen from the wallet (OK, you forgot to fasten the coin compartment), the credit cards are somewhere in the abyss (OK, you forgot to put your Visa card back into your wallet after you bought the sunblock that is now oozing into the lining because you forgot to put the top back onto it after you applied it to your hands while driving 70 miles an hour down the highway)."
Obviously, this is not how you want to handle clutter in your home. But you can glean advice from Ephron's struggles with her purse. Namely, take care of messes while they're still manageable. Sort through the stack of papers on your counter before they morph into a mountain, and break up the pile of scarves sitting on the floor of your closet before they blanket the whole thing.
See the space
When it comes to reorganizing rooms, you can trust Ellen DeGeneres. The talk show host revealed herself to be a secret home decorating fiend last year with her book Home. It includes lessons she's learned from her house-flipping ventures. Here's one she shared with The Los Angeles Times on pseudo feng shui:
"Envision where, say, your sofa is going to go, where certain pieces will go. And not that I believe in feng shui completely, but I do think there are certain aspects of it that make sense. Like, you want to have a clear path, you don't want a lot of things in your way as you walk through a room. And you don't want to see the backs of things when you enter – if you have to position the sofa that way, put a console behind it. And always remember: paint makes all the difference in the world."
Decorate like an adult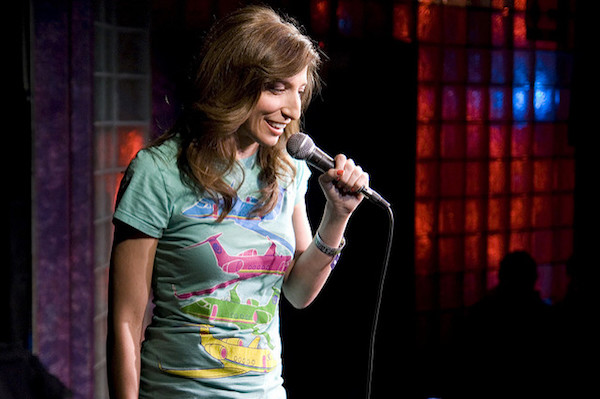 Like Cummings, Chelsea Peretti took over the Esquire "Ask a Comedian" column ahead of her Netflix comedy special One of the Greats back in 2014. Here's the sage wisdom she imparted onto a reader seeking to set up her first "adult" apartment:
Is an "adult" apartment covered in d****s? Does it read The New York Times? Does it take yoga? Does it drive a minivan and drop its little-kid apartments off at school in the morning? I'm very interested in this unorthodox structure you describe. There are a lot of different kinds of adults, but when in doubt get a gold log end table (Google 'gold log end table' to see what I mean) or DIY paint something gold for a warm yet sophisticated color pop. You can find more examples of fancy decor on Pinterest or interior-design magazines.
Think of the future
But in the end, the best advice on keeping up your home might come from Mindy Kaling. She wrote on her blog, "I figure, it's best to live your life and decorate your house such as if you ever become mega famous and died, people would have a lot of fun touring your crazy house."
If you're looking for decorating ideas, check out Kaling's Instagram for occasional glimpses of her L.A. home.
Invest in MakeSpace
What if we told you that you could be sitting in a blissfully clean apartment right now without getting rid of a single thing? You'd probably laugh and tell us to leave the comedy to Carlin. But this isn't a joke. It's the power of MakeSpace.
To get started, simply schedule a pickup. We'll come get your things – whether it's an old coffee table, extra kitchen appliances, window air conditioner, or surfboard – and transport it to our secure, temperature-controlled storage facility. We'll even create an online photo catalog of your stuff, so you never forget what you have in storage.
That's not all.
When you want something back from storage, simply log into your MakeSpace account, select the item's photo, and we'll deliver it to you.
It's not a gag. It's storage made simple.
Top image via Flickr/celebrityabc