Now that we're in sweater weather and hot drinks now double as hand warmers. It's the perfect season for snuggling up in a cozy reading nook with your favorite book. We've compiled a list of some quick tips to help you create the perfect reading spot for winter.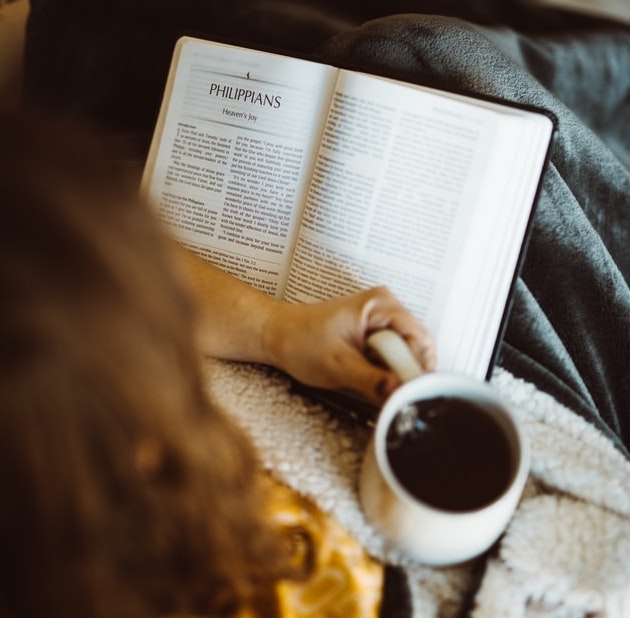 SOURCE: UNSPLASH
Choosing the right space
The first step to creating a cosy reading spot is to select said spot. You may already have an idea of where this is, but if not, no need to worry. There's always enough space for a reading nook, even if it doesn't seem like it at first. It could be somewhere simple like your bedroom or a chair in your living room, maybe even a garage if you have one. Or you may have to think a little more out of the box. This could be a cupboard under the stairs (perfect for Harry Potter fans) or a window seat, or even just an empty, forgotten corner in a random room of the house.
Suppose your space is more in a more public area of the house, or somewhere without a lock on the door. In that case, it might be worth investing in some sort of barrier that'll eliminate any distractions. Fairy lights or a curtain works well. You could even build a blanket fort, complete with lights and an endless supply of snacks.
Setting the scene
This reading spot will be your personal heaven; a place where you can be by yourself or with fellow readers. So you want to make sure it's somewhere that's comfortable and enjoyable, a place you want to read in.
Think about what color combinations you like, how cold or warm the room gets. Is it somewhere that people will walk into often? Do you need a sign or barrier? Will you be sitting down, lying on the floor, do you have enough room to do so?
You also need to consider lighting – it plays a significant role when it comes to creating the right atmosphere. If your reading spot is next to a window, then you don't have to do much in the day as the natural light will work fine. In the evening, switch off your main light and invest in some fairy lights or lamps. These will help make your reading spot feel warm and homely.
You'll likely spend a lot of time in your reading spot, so you want to make sure you're comfortable. Add some blankets and throws, especially if you'll be lying down on the floor.
Finally, time to add some personal touches. Candles, book quotes, bookmark stash, teddies, socks ready and waiting, and music. Print out some of your favorite book quotes or pictures, so the walls don't look bare. Do whatever you need to make this the perfect reading spot for you.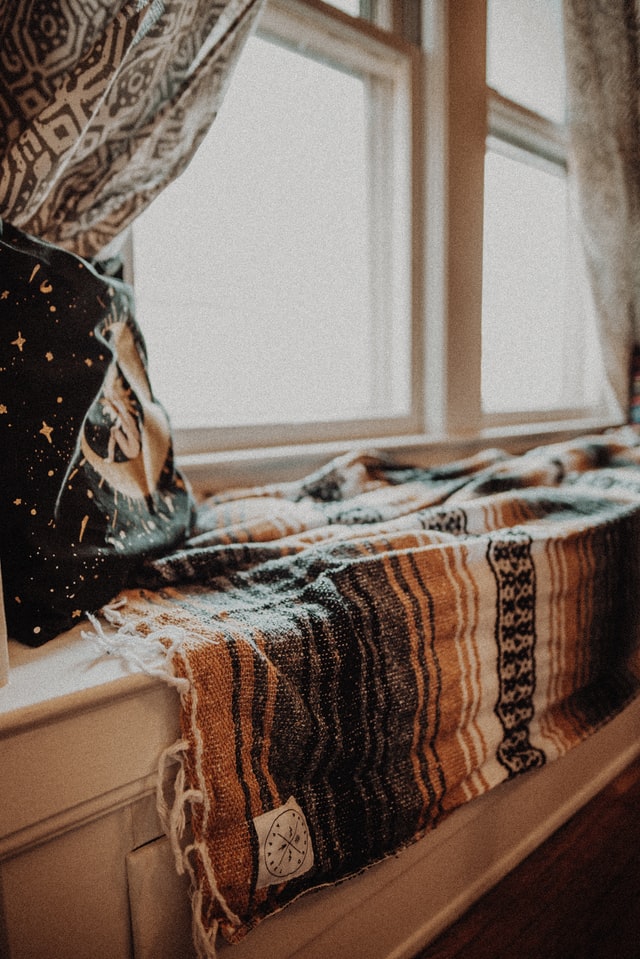 SOURCE: UNSPLASH
Don't forget the snacks
You'll likely spend a lot of time in your reading spot, so you'll need to make sure you're comfortable and warm. Hot drinks are a must; create a little station for your cups of teas or coffee by buying a decorative tray or maybe even a coffee machine if you can afford one. Use your favorite mugs – a hot drink in your favorite mug tastes ten times better. 
Lastly, take some mason jars and fill them with your favorite snacks – chocolates, biscuits, fruit, whichever you prefer. Every reader needs a designated reading spot in their home. Follow the tips above to start creating yours.