It's not always easy to make it to the stadium to tailgate before a football game. Luckily, you can show support for your team without ever leaving your apartment: Host a winning tailgate party your fellow fans are sure to love.
Score points with these 9 high-spirited football party tips and ideas for taking the tailgating action indoors.
1. Sit this one out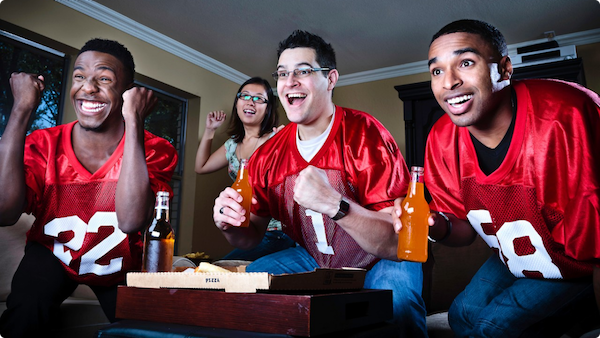 Enthusiastic fans might still spend the majority of the game on their feet yelling at the screen, but even the most devoted couch referee needs a soft place to sit when on commercial break.
So, provide plenty of seats in front of the TV. Bring in folding chairs or lawn chairs. And add blankets and pillows so floor sitters are still comfortable.
2. Make the snacks grabbable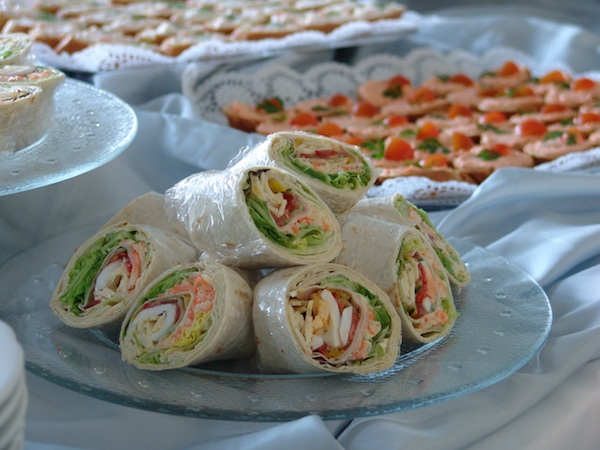 It's tough to talk pre-game trash if you have to simultaneously assemble a sandwich.
The solution:
Make tailgate treats easy to grab.
Chip and dips are standard game day fare, but heartier snacks like wraps, meatball sliders, or mini burgers are 10x better. Just have them pre-made and pre-cut.
And don't forget to keep desserts a snackable size, too. Speaking of which, it might be fun to consider…
3. Football-shaped everything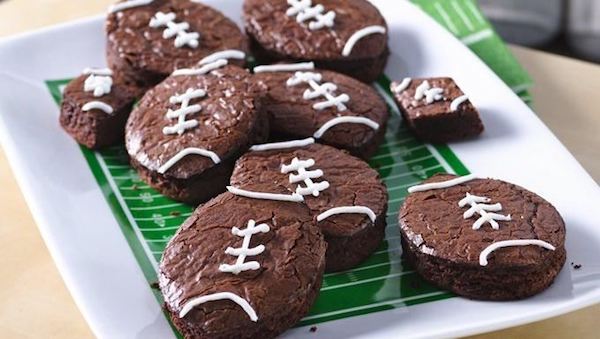 If you own a football-shaped cookie cutter, don't limit yourself to just cookies. Go to town on brownies, sandwiches, mini quesadillas, cheese — literally anything edible. Because a tailgate is not a tailgate without football everything.
4. DIY the decorations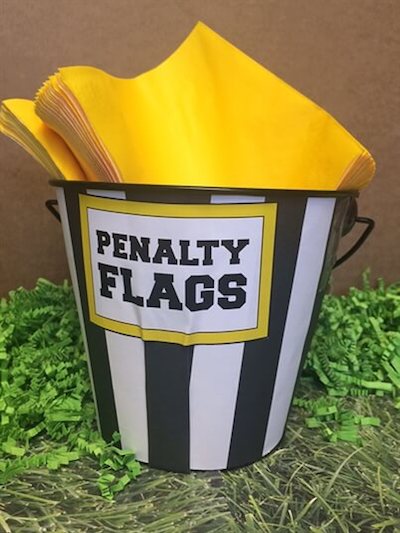 While you don't have to go all out for a low-key tailgate party, some effortless DIY decorations will guarantee that your guests deem your shindig a touchdown.
The Cleaning Authority has some awesomely clever tips, including displaying yellow napkins as penalty flags. So no one has to commit the ultimate party foul of piling pigs in a blanket into their bare hands.
Even the most craft-averse fan can create something festive, like Catch My Party's super simple paper chain garland that will last you from pre-season games all the way until the Super Bowl.
5. Smile for the camera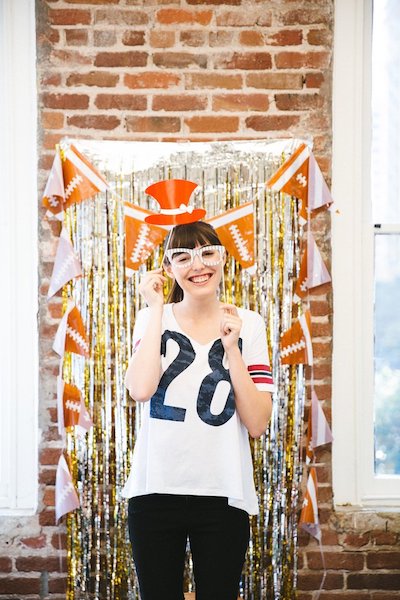 Set up a selfie station with DIY props and a football-themed backdrop for mini photoshoots during timeouts. Choose a clever hashtag for everyone to use when posting their pics. Even if your team doesn't come out on top, at least your latest Instagram post will.
6. Set the bar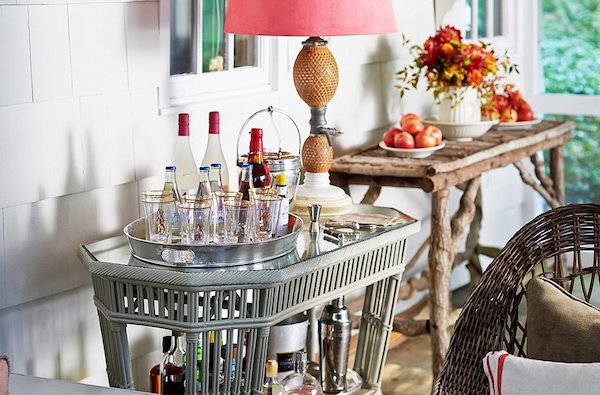 Throw some beers in a cooler and you've made just about every tailgater we've ever met happy.
Want to up the ante?
Add a few minor touches to your beverage table like interior designer Sam Allen did with his two-tier side table. He kept his bar setup simple and well-stocked for guests but maintained sophisticated elements, like a silver serving tray.
If you're trying to stay true to the spirit of parking lot tailgating, load up some mini coolers with the drinking essentials and place them around the room to quench every super fan's thirst.
7. Let the games begin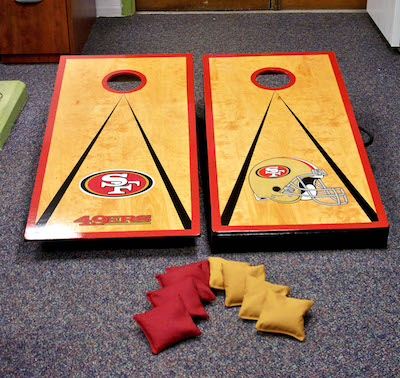 You'll need something to keep everyone busy until kickoff, and classic tailgate games initiate the good times that will continue to roll all day long. Bringing these games indoors just adds to the fun!
DIY cornhole boards are easy to build and can be custom-painted to show your team spirit. Place them down a long, empty hallway to provide plenty of space.
And let's not forget the perennial crowd pleasers: beer pong and flip cup.
Just be sure to put a tarp down under the table to save your floors from spills. Or be prepared with your favorite all-natural green cleaning products to mop up after everyone leaves.
8. Don't be trashy
Take a cue from ultimate tailgaters and eliminate after-party clean up chaos:
Strategically set up pop-up hampers to serve as trash cans.
There's no excuse for leaving used napkins and plates around when disposal is in arm's reach. After guests are gone, simply empty the hampers and collapse them until next week's game.
9. Schedule a MakeSpace pickup
The friendly rivalries and comeback plays never have to end. Unfortunately, the football season will. When that time comes, pack up your photo booth props, cornhole boards, and collectible memorabilia, and let MakeSpace pick them up.
We'll transport everything from your home to our secure, temperature-controlled storage facility. We'll even take photos of your items that you can view in your personal online catalog, so you never forget what you've stored.
When your team makes an expected trip to The Big Game (!) and you need to throw the indoor tailgate party to end all indoor tailgate parties, you can schedule a delivery with just a few clicks.
Game-winning party tips and a top-notch post-game storage strategy mean you'll be performing your best end zone celebration dance all season long.