You don't want to throw a holiday party where all anyone talks about is that sweet onion dip.
(And truth be told, you bought it from Costco. Shhh.)
No, you want the rollicking good times and great conversation to be the star attractions of your next Halloween bash, holiday cocktail party, or New Year's Eve soiree. You want to help best buds bond deeper, old friends reconnect, and new acquaintances hit it off.
Why?
Because one of the world's foremost happiness experts, Robert Waldinger, says that the key to happiness (and healthiness) is maintaining good relationships with others. This is hardly speculation — Waldinger is the latest caretaker of an immersive 75-year study on the subject matter.
He shares three important findings from the study and wisdom on how to build a fulfilling life in his popular Ted Talk:
The study's findings include the idea that we don't need thousands of Facebook connections to be fulfilled. Just a handful of deep, real-life connections are more than enough to make us smile.
So your responsibilities as party host go beyond setting up a buffet, stocking up on ice, and springing for some top-shelf bubbly. Your most important duty is to transform your get-together into a breeding ground for happiness.
Ready to upgrade your shindig from the standard "let's bring a bottle of wine and stay 20 minutes" to one of those "remember when" all-timer parties?
Follow these four, wildly effective tips from goHappy:
1. Get everyone together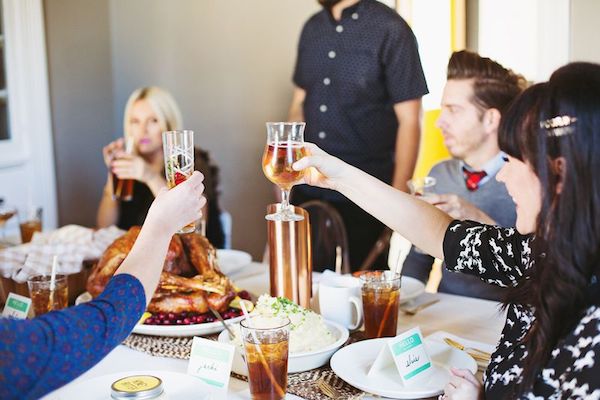 Here's the way we're used to throwing a party: We make a date, and we invite folks to come.
Sometimes we're lucky, and all the people we really want to be there can make it.
Other times, life happens, and folks' competing social obligations get in the way. You may even resort to inviting a second flight of guests you normally wouldn't, just to pad attendance, right?
Good news: There's a better way. With a goHappy date poll, you can suggest a few dates that invitees can vote on. Others can even suggest new dates. Then you pick the best date for your plan and watch the RSVPs roll in.
It's not only considerate, but it's also a way to maximize attendance of the guests you really want to make it. Remember, quality relationships rule over quantity.
2. Set the stage for good conversation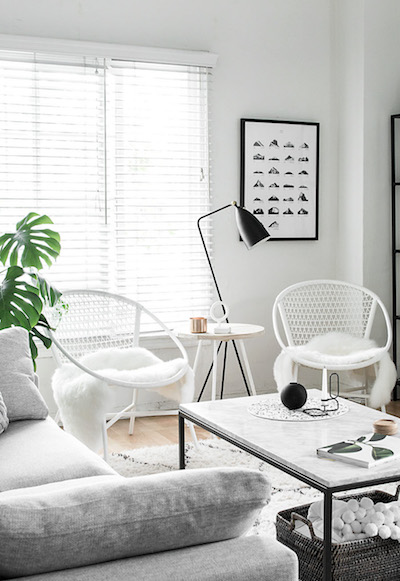 Think your antique ottoman is a talking piece? Or that the sectional should stay right in the middle of everything, just in case someone has to crash after the party?
Think again.
The only reason guests will be talking about the ottoman is to curse it out after tripping over it. And you can always buy or borrow extra air mattresses, then tuck them in the hallway closet for later.
Free Bonus: 13 Glorious Ways To Organize Your Storage Closet
But this may be the hardest part of gearing up for a social gathering at your house: letting go of your stuff.
Most of us have too much stuff, and certainly way too much cluttering up the flow, feng shui, and conversation spaces for your party. Look at your space — whether it's a studio apartment or your entire 5,000-square-foot home — through the eyes of a party guest.
Where would you chat up a friend? Where would you hide? (Don't put the dip there!) And what can you do to bring together people at varying levels of intimacy, from loud group chats to one-on-one conversations?
Five pointers:
MakeSpace will pick up that pesky ottoman and any other furniture that doesn't fit your fiesta's feng shui, and store everything in their secure storage facility.
The best part:
When you need something back from storage, MakeSpace will deliver it to you.
3. Fine tune the atmospherics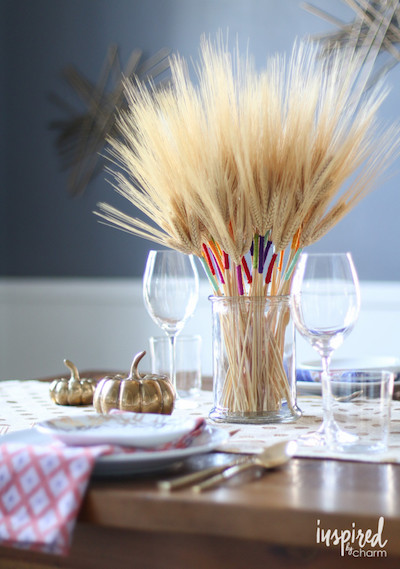 Skip the smoke machine and green disco ball. Instead, think background music and subtle lighting.
If you're going with holiday tunes, try instrumentals only. And if you can't pass up the flashing lights, balance them out with some smartly-placed votive candles.
Smells count, too. Avoid the last-minute, frantic sprint around the house blasting a couple bottles of Febreze (we've all been there.)
Instead, drop that last tray of baked holiday goodness in the oven right as the party starts.
4. Make the memories easy to relive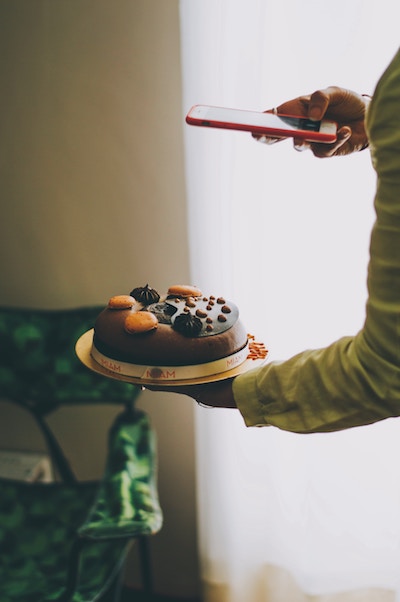 A sign of a good party is that folks want to talk about it long after the final chip crumbs are consumed. An even better sign is that they want to revisit the frivolity and festivities by ogling whatever pictures were taken.
As party host, you may think your job includes playing a part-time photographer, too. But actually, all you need to do is upload one or two pictures to the goHappy Plan you invited everyone from — just enough to jumpstart the sharing.
Next, sit back and watch as dozens of images get uploaded right then and there.
Free Bonus: How To Host Thanksgiving In A Small Space (Without Going Nuts)
Think of the power you have as a party host. You have the power to bring people together. Not just for one night, but to create unforgettable moments that can make you and your friends profoundly happier.
Isn't that an awesome gift? We certainly think so.
So plan away. And with a little extra effort, you won't find it hard to put a smile on your guests' faces — and memories that last way longer than any leftover guacamole.
This article was written by goHappy, the glue of your get-togethers and the life of the party. goHappy's friendly invitations help you find the best time to meet up with the ones who matter most. Their simple photo-sharing and messaging features build anticipation for your special moments — helping you relive them whenever you need a smile. Don't just make plans — goHappy! Now available for iOS and coming soon for Android.