The holidays may look a little bit different this year, but that doesn't mean you can't spend time connecting with your loved ones. Hosting a digital dinner party is a great idea. Even if you aren't the most tech savvy or you don't feel like cooking a festive dinner for one, you can still find a way to make the holidays special for all of your virtual guests. All you have to do is set up a video call. Here are a few ways to host a  digital dinner party and make it as festive as possible.
1. Cooking together

SOURCE: PEXELS
If the holidays are incomplete without a home cooked meal, you don't have to skip out. You can start the party before you sit down to the table by picking a brand new recipe together or whipping up a classic favorite. The only difference is that you might have a bit more elbow room in the kitchen. 
2. … Or ordering takeout
If cooking for one seems like a bit much for you—or for everyone else involved, too—you can always order takeout for your unconventional dinner party this Christmas. While it may not be a traditional Christmas feast, ordering takeout can feel like a treat and contribute to the special feeling of the day. It can also feel like a relaxing break from worrying about the prep and the cleanup of a delicious meal.
3. Invite everybody
One of the beauties of hosting the holidays digitally is the unlimited guest list possibilities. It doesn't matter how many seats you have at your table or how much distance is between you and the rest of your loved ones. You may have to account for time differences, but after a little math, you should be good to pull up a chair.
4. Don't forget the ambience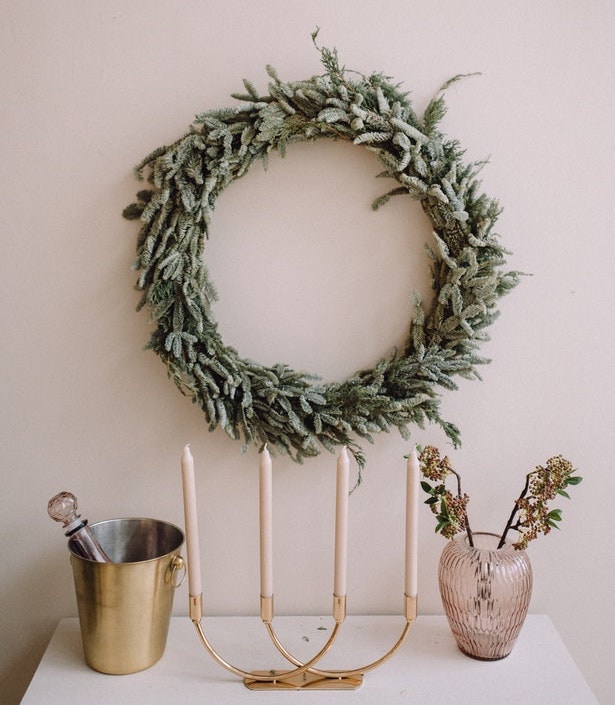 One of the most important parts of the holiday season is that special feeling that comes with it all. That's why the ambience is important, even at a digital party. There are so many creative ways to bring a bit more spirit into your party. You can make it an ugly sweater gathering, watch a Christmas movie together or even make a collaborative playlist of holiday music. Even if all you do is put up a few festive lights, taking the extra steps to make your gathering festive can make all the difference.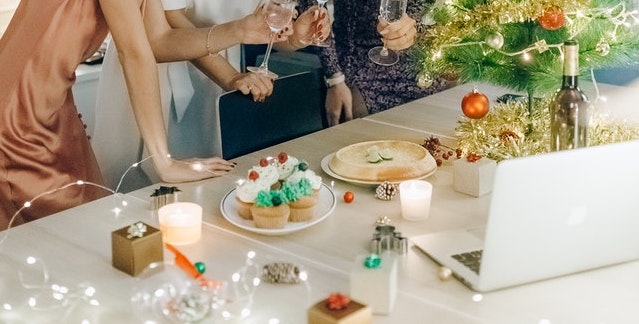 SOURCE: PEXELS
Hosting a digital dinner party
Even if you and your loved ones are miles apart, you can still make it worth celebrating. Whether you have ordered takeout together in matching ugly Christmas sweaters or you invite all the cousins in to cook a matching meal, the most important thing is that you'll be connecting with your community.
AUTHOR: KACEY BRADLEY
Kacey Bradley is the blogger behind The Drifter Collective, an eclectic lifestyle blog that expresses various forms of style through the influence of culture and the world around us. Along with writing for her blog, she has written for sites like U.S. News, SUCCESS, Guides for Brides, Hotel Online and more!
Follow Kacey on Twitter and subscribe to her blog to keep up with her travels and inspiring posts!