When you finally reach your home at the end of a long day, think about the look and feel.  In a perfect world, it would be a welcome sight. If you have been neglecting the outside of your property, however, you may be feeling more stressed out thinking about all the chores awaiting you. Once you improve your curb appeal, you may fall in love with your home all over again. Best of all, many home improvement projects can have a significant impact while staying on a budget. With the current conditions, it's understandable if you want to keep your expenses on the down. The good news is that the money you spend improving your property's curb appeal may also bring up its value.
Here is how to improve your home's curb appeal on a budget.
Add a fresh coat of paint
The outside of your home is continuously subjected to the wrath of nature. Repainting your home is the best way to upgrade its looks, especially if you plan to sell your house.
It may seem daunting, and you may need to hire a company if you need a complete repaint. However, you can easily tackle smaller projects, such as repainting the front door or deck or covering any chipping paint.
Give the landscape some extra love
Everybody loves flowers. A few colorful annual and perennial plants will make your home instantly more welcoming. If you do not have a green thumb, you can keep it easy by adding some potted plants to your front porch.
If you would rather keep it simple, focus on keeping your lawn mowed, any ornery bushes trimmed, and your leaves picked up. It is often enough to optimize your home's curb appeal.
Keep it clean
As any minimalist can tell you, clutter instantly affects the atmosphere of a room. When there is too much stuff lying around, you may feel anxious. On the other hand, an open space will help you relax. 
Get rid of any unnecessary items—you may want to hire a junk removal company for bulkier objects. You can power wash the outside of your home, add a coat of paint if needed, or repair the driveway. Note that not all repairs are covered by a home warranty, so know what you will pay for out-of-pocket before beginning.
Create an outdoor living space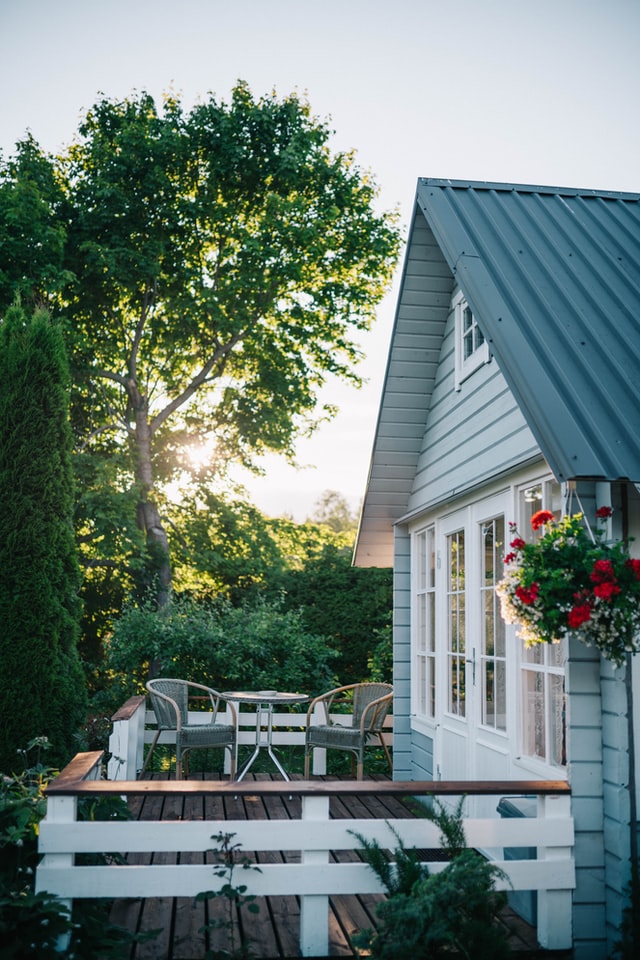 SOURCE: UNSPLASH
During this time, it is more important than ever to optimize the use of your home, both inside and outside. 
Take a good look at your patio or front porch. By updating the cushions, replacing or fixing any rundown outdoor furniture (a fresh coat of paint or stain may do the trick), or adding an outdoor rug, you can change the feel of your outdoor areas and boost your curb appeal. 
Do not neglect the details
It is easy to get caught in the big projects, such as renovating a home that has a bad, run-down roof. However, tackling smaller tasks that are easy to do yourself can also improve your home's overall look. 
Changing your mailbox, upgrading your outdoor lighting fixtures, or replacing the house address numbers are all little details that can make your home look more attractive.
Make a good first impression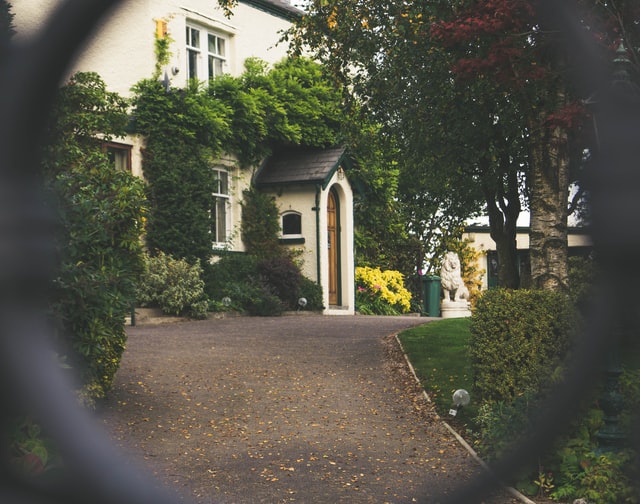 SOURCE: UNSPLASH
Many house hunters prefer to drive by properties they may be interested in visiting before setting up an appointment. If your home is not appealing from the outside, you may miss out on potential buyers. 
Even if you don't plan to sell your home anytime soon, improving its curb appeal will give you something to be proud of every time you come home.
Author: Ben Mizes
Ben is the Co-Founder and CEO at Clever Real Estate, the nation's leading real estate education platform for home buyers, sellers, and investors.