Every year all over the world, people must move for a variety of reasons. They might do it for a new job, to start a new career or to chase a valued promotion. People move to pursue higher education or live in an area where they can raise a family. Sometimes they just outgrow where they live and need a fresh start, and many people look for that start in California.
California is one of those states that has almost mythic proportions in American culture. It's where people go to live their dreams. There's Los Angeles, which is home to plenty of people trying to break into the film industry. Malibu is for those who want to sit back and relax. And then there's San Francisco, a small town full of possibilities.
Looking to move to San Francisco? Before you load up your moving truck, read on to learn everything you should know about life in the city. You may want to consider storing your items to make your move and transition as smooth as possible. You'll be able to better determine if it's the right place for you to land afterward. The right place will sound like home, so see if any of these facts sway your interest.
1. The Average Yearly Weather
When people picture California weather, they think of hot sunny days all year long. This vision may be true for certain parts of the state, but the state is extremely large, so it has many different climates happening all at once. San Francisco often has changing weather, so don't move there with only your favorite shorts and t-shirts in your suitcase.
During the winter, the weather dips into the 50s, with precipitation varying from month to month. You may not need to pack a parka, but you'll still have chilly afternoons and rainy days. If you're looking for a place to live where there's a dependable climate, San Francisco might not be the place for you.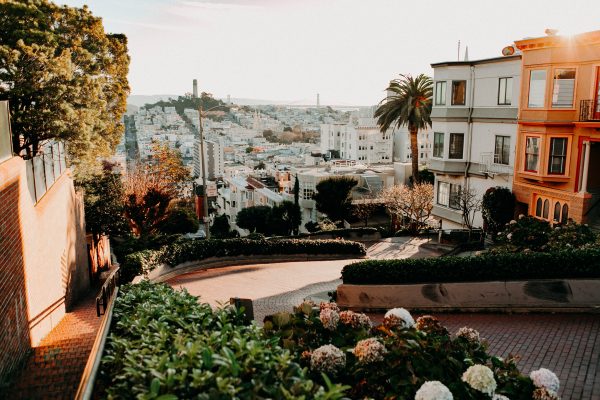 2. Most Popular Entertainment
Because of its rich history, San Francisco is a popular tourist town. There's always something going on that you can attend. Sunset cruises, bike tours and food tours are all available as some of the most popular entertainment people enjoy. You can also spend an afternoon at the theater, ballet or local baseball field. Every month there are festivals too. You'll end up finding something you love to do in your free time, whether you're visiting or moving to live in San Francisco full time.
3. The Cost of Living
Depending on where you live, the cost of living will fluctuate. In San Francisco, people make an average of $83,000. Since rent should never be more than 30 percent of your total income after taxes, the average rent shouldn't be more than $1,200 each month. That number will change in each neighborhood, especially when you add in utilities and possible amenities you may need to pay for, like parking.
Those who are looking to buy will find a higher priced housing market as well. The housing market in the city has been hot for many years, leading to a median asking price of $1.6 million per home. Trying to wait for a slowdown may not be your best option. Housing prices have doubled in the last five years, with no end in sight. Prepare for the cost of living to be steep, especially if you plan on buying a home.
4. Travel Before Relocating
If you're thinking about moving to a new city, you might want to consider visiting San Francisco as a traveler before choosing to be a resident! San Francisco has some of the most iconic landmarks known to man – which can be visited easily, anytime of year! Plan a trip to check out these famous landmarks, such as the Golden Gate Bridge and Golden Gate Park, before making any permanent plans.
These destinations can be visited any time of year, so take advantage of travel deals and plan a last-minute stay to help you make up your mind before deciding on the move!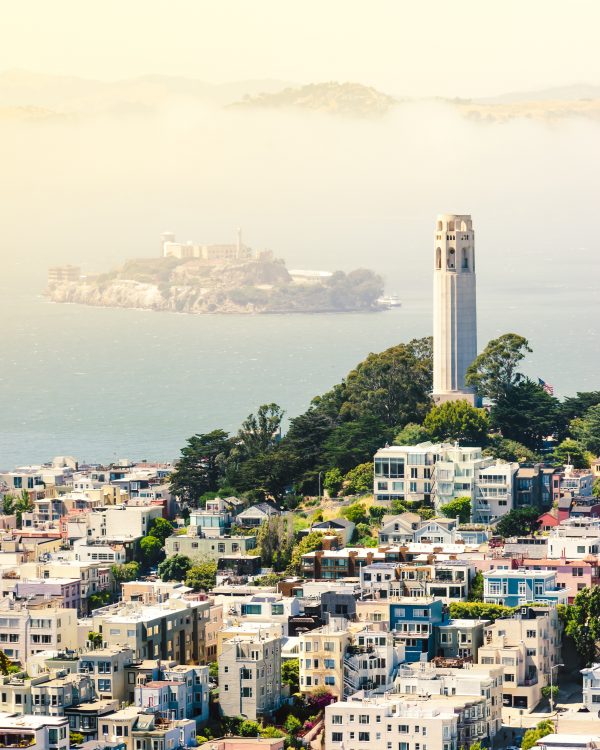 5. The Job Industry
The good news is that the unemployment rate in San Francisco has fallen below 2.3 percent, so there are enough jobs around that you can apply for. The bad news is that these jobs often don't pay enough to meet the standard of living, with an average $492,000 income gap between the top and middle class. This issue has led to an increased level of homeless people pitching tents outside the city.
Make sure if you move to the city for a job that the salary is guaranteed to cover the cost of living.
6. Academic Advancement
San Francisco is a great place to be if you're looking for academic advancement. There are dozens of colleges to look at, so you'll surely find the one that's right for you. This city is an especially great one to consider if you want to branch out into either the arts or the tech world. With either, you can learn what you need to know and start out in a city where there are plenty of jobs in your field.
Moving to the city for an education could also be a way around some of the higher costs of living. Living on campus and eating from a meal plan may end up being cheaper than renting an apartment on your own. Look into all the options available at the schools you're interested in to compare numbers and take advantage of what you can.
7. The Restaurant Scene
People are always looking to open up their own restaurants in San Francisco because there's always a market for different foods. You'll find your standard Italian and Mexican restaurants, and then there will be the hole-in-the-wall places owned by families. There's something for everyone to try, so it's perfect for groups looking to please every member of the family. Foodies will find themselves with endless adventures to embark on.
8. Public Transportation
Like any popular city, there's daily traffic in San Francisco that people try to avoid by using other methods of transportation. Along with bikes and electric scooters, many people take advantage of the various kinds of public transportation available in the region. You should read about the transportation methods people use to navigate their way through the city. There are boats, buses, ferries and even streetcars you can ride. Commuter trains are also available for those who prefer to keep trains as their method of transportation.
When you move to any city, there are going to be some major life changes. You'll have to get used to finding your way around a new town, paying different bills and following a routine you may not have ever had before, but San Francisco could be the next place you put down roots. There are also plenty of neighborhoods surrounding the Bay city that you may want to consider, from The Mission, Point Loma and Gaslamp Quarter!
Read as much as you can about what living in the city is like so you can make the best decision for yourself. This city is a place many people find themselves moving to when they want a fresh start and a vivacious place to live — you might just be one of those people!