Living in NYC is insane. Apartments are tiny and super expensive, and we all do all sorts of insane things on the daily, just so we can keep on living here.
No one suffers under the insanity of this city more than parents. DNAInfo reports that parents have been basically forced to start sleeping their babies in bathrooms, closets, and any other unused spaces they can find around their tiny apartments.
In fact, even one of our favorite bloggers, Joanna Goddard of Cup of Jo, has transformed her apartment's second bathroom into a nursery for her 10-month old baby, Anton. On her blog she writes that he seems to love the coziness of his bathroom-bedroom. Goddard resorted to sleeping Anton in the bathroom after a long and unsuccessful search for a larger apartment in Brooklyn.
Joanna, if you're reading this, email us. We really want to help you Make some Space.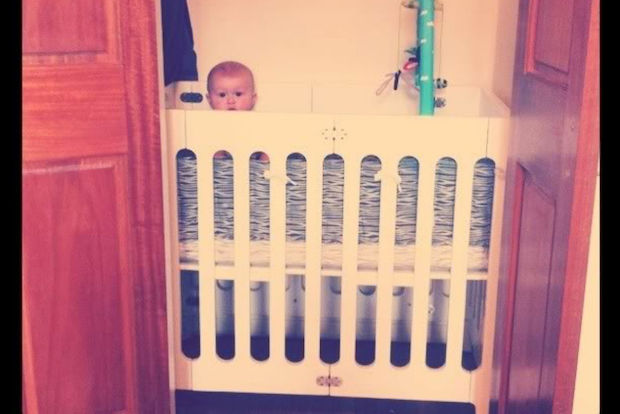 H/T DNAInfo