Hoarders aren't the only ones hanging onto stuff they don't need. You might have clothes you don't wear, movies you never liked, and Nokia phones from 2005 lurking in the corners of your home.
Before you toss those items in the garbage, consider saving the planet, and helping out those in need, by donating the items.
There are lots of charities out there, and it can be tough to know where to donate clothes, books, furniture, toys, cars, cell phones, TVs, and more. That's why we compiled this guide to charities accepting used goods.
While each charity has different guidelines and ways for you to give, all of them will be pleased to receive your old stuff, whether it's used books or an old car.
Goodwill®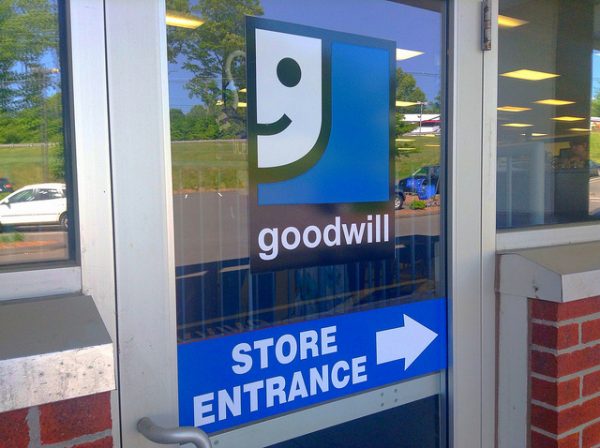 Items it accepts: Just about anything. Clothing, shoes, furniture, bedding, toys, kitchenware, books, computers, and coffee makers are all cleared for Goodwill® donations.
There's a pretty specific list offered on the Goodwill donation valuation guide, which will also help you calculate your donation tax deduction.
Items it does not accept: Any item that's been banned, recalled, or doesn't meet current safety standards will be turned down. Check out the Consumer Product Safety Commission (CPSC) for more info on those standards.
Also, not every Goodwill® location can accept certain "specialty items" like computers, mattresses, or cars. The organization suggests you give your local branch a call before you show up with your old Buick.
If you're specifically looking to donate a computer, try Dell Reconnect. It's a partnership program between Dell and Goodwill® that recycles old computers and their parts.
Participating Goodwill® locations will accept any computer in any condition, even non-Dell computers. Over 2,000 locations offer this service, so do a quick search on Dell Reconnect's site to find a dropoff location near you.
How to donate: Goodwill has donation dropoff sites all over the country. To find the one closest to you, simply plug your zip code into the search bar at the top of Goodwill®'s website.
If you're donating a ton of stuff and don't have a car to transport everything, Goodwill® may be able to help you out. Simply call the donation site that's closest to you and ask them if pickup service is available in your area.
Salvation Army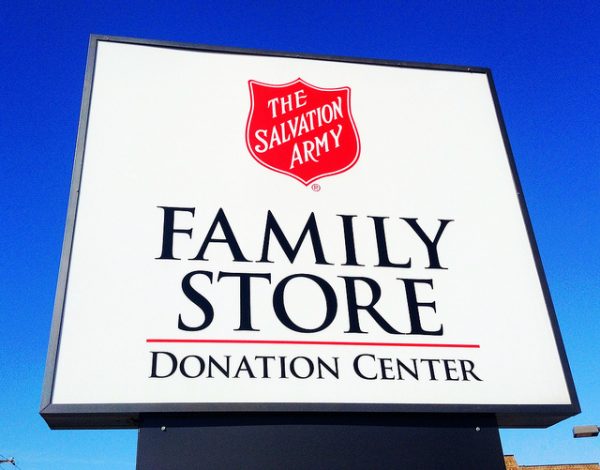 Items it accepts: The Salvation Army accepts appliances, clothes, furniture, kitchen gear, books, movies, computers, cars, and even ice skates.Here's the
Here's the Salvation Army's donation valuation guide. It'll help you determine the approximate tax-deductible value of some of the most commonly donated items.
Items it does not accept: Although the Salvation Army welcomes your car, boat, and vehicle donations, they don't always accept them due to various regulations.
Call 1-800-728-7825 for more details. You can also enter your zip code here to find Salvation Army vehicle donation services in your area.
How to donate: Find a dropoff location in your area or schedule a free pickup at satruck.org.
Vietnam Veterans of America (VVA)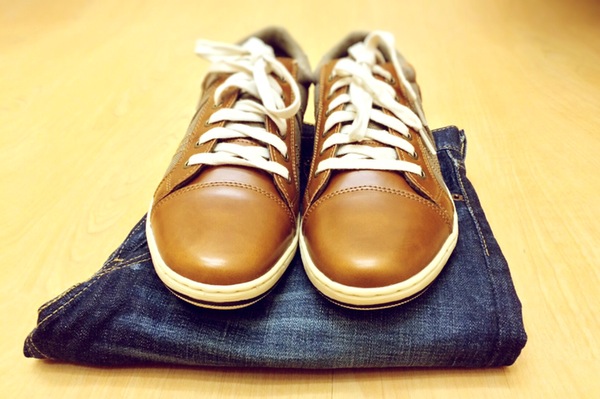 Items it accepts: Shoes, clothing, bikes, toys, electronics, books, small appliances and furniture, tools, cosmetics, and cars are all clear. At the same time, the VVA has a particular need for clothes, so try to prioritize that if you can.
Items it does not accept: The VVA website says it accepts almost anything. If you have questions, give them a call toll-free at 1-800-882-1316.
If you're considering a car donation, call 1-800-435-7838 or complete and submit the VVA's online car donation form.
How to donate: VVA pickup and dropoff services are available in 32 states. Head to VVA's donate page to find a dropoff location near you or schedule a pickup.
Habitat ReStores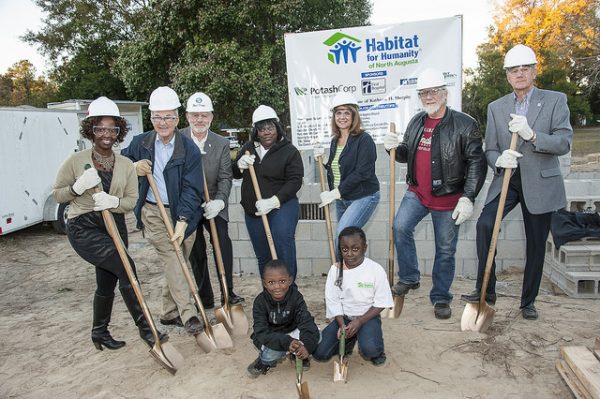 Items it accepts: You already know that Habitat for Humanity builds new houses from scratch. But have you heard about its Habitat ReStores?
Habitat ReStores are non-profit home improvement stores that also accept donations in the form of gently-used or new furniture, appliances, housewares, building materials, and more.
Items it does not accept: Check with the nearest ReStore near you. Each ReStore is unique, and many locations accept items outside of the aforementioned categories.
How to donate: Search for your nearest ReStore and call them. Depending on what item you're donating and its size, the staff may advise you to drop it off or sit tight while they pick it up from your home.
The Junkluggers
Items it accepts: The Junkluggers is a full-service and eco-friendly junk removal company that picks up your items for donation and brings them to one of their charity partners.
Their charity partners include The Alliance Against Homelessness, Boots on the Ground, Goodwill®, Habitat for Humanity, The Salvation Army, and more.
Since The Junkluggers works with several different charities, they accept a lot of stuff. Seriously. The list of what The Junkluggers takes includes furniture, appliances, computers, printers, TVs, mattresses, sinks, tires, hot tubs, and a whole lot more.
The Junkluggers will also take your literal garbage. If your item can't be donated, they'll recycle it.
Items it does not accept: The Junkluggers does not take hazardous materials, including paint, chemicals, asbestos, oil drums (unless they're empty with the bottom and top cut out), oil tanks, furnances, and water heaters.
How to donate: The Junkluggers serves nine states: Connecticut, Kansas, Maryland, Missouri, New Jersey, New York, North Carolina, Pennsylvania, and Texas.
If you live in one of those states, book a Junkluggers pickup online or call 1-800-LUG-JUNK (1-800-584-5865).
Donation Town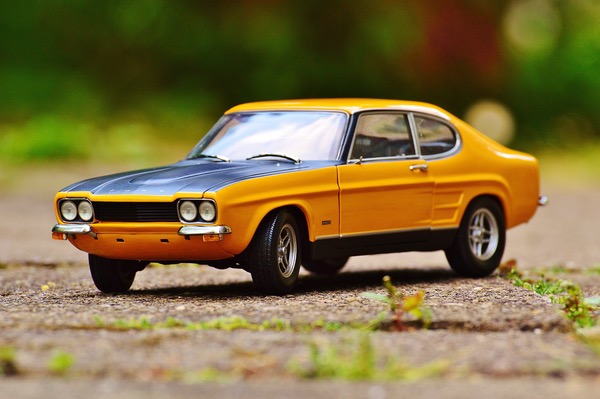 Items it accepts: Donation Town connects you with local charities that will pick up your stuff for free. While each charity has its own guidelines as to what items they'll pick up, they typically pick up the following items and more:
Antiques
Books
Bedding
Clothes
Electronics
Jewelry
Office supplies
Shoes
Sports equipment
Toys
Vehicles
Items it does not accept: It varies by charity.
How to donate: Type your zip code into Donation Town's search bar. Donation Town will show you charities in your area that pick up donations, their contact info, and what items they accept.
Soles4Souls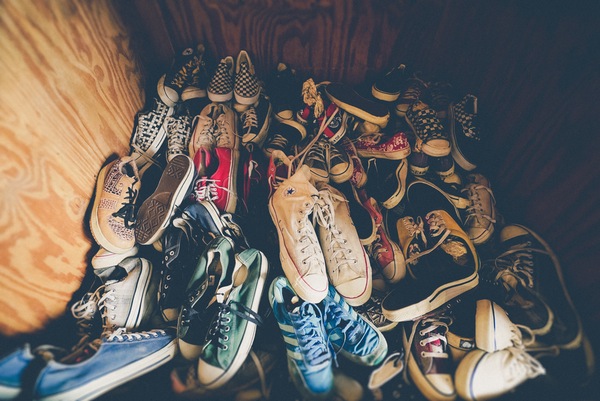 Items it accepts: Soles4Souls accepts all types of shoes, as long as they're new or gently worn. They also accept new and gently worn clothing via Clothes4Souls that handles your old coats, shirts, jeans, and more.
Items it does not accept: Any items that are not new or gently worn clothing or shoes.
How to donate: Find the nearest Souls4Souls dropoff location and drop off the shoes and/or clothes that you'd like to donate. Soles 4 Souls also encourages you to host a shoe drive to get your entire community involved. They'll even help you do it!
Dress for Success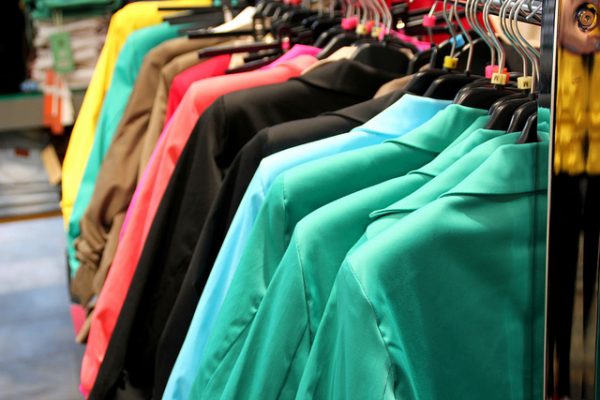 Items it accepts: Dress for Success helps women achieve economic independence by providing support,  development tools, and professional outfits. The organization accepts pantsuits, skirts, dresses, blazers, blouses, shoes, purses, and unused cosmetics and jewelry.
Items it does not accept: Any article of clothing that you wouldn't feel comfortable wearing to an interview.
How to donate: Drop off your business attire at any Dress for Success affiliate location.
The non-profit organization also strongly encourages donation drives. If you're interested in hosting one, get in touch with your local branch so they can tell you what items are needed most.
Books for Soldiers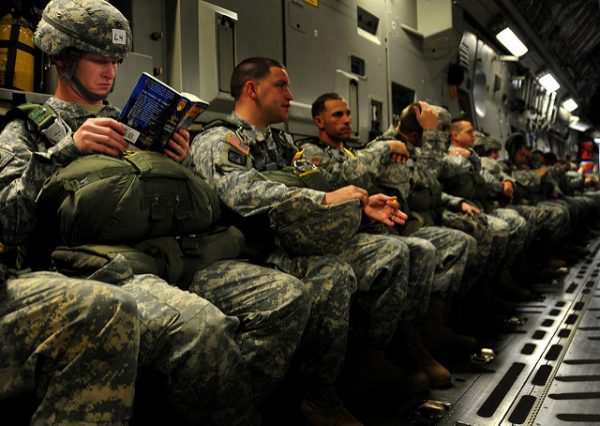 Items it accepts: Books, magazines, comic books, video games, relief supplies, CDs, and DVDs for soldiers stationed around the world.
Items it does not accept: Adult movies, books, or magazines.
How to donate:  Register on Books for Soldiers' website. Once you've chosen a username, you can access the mailing addresses for the military men and women requesting supplies.
If you have any questions about the process that aren't addressed in Book for Soldiers' FAQ, email info@booksforsoldiers.com.
Operation Paperback
Items it accepts: Paperback books,  magazines, hard candy, and playing cards for the armed forces. The most popular book genres are bestsellers, science fiction, fantasy, murder mysteries, action, and spy fiction.
Items it does not accept: Romance novels.
How to donate:  Register for Operation Paperback and accept the terms of their volunteer agreement. Then log into the Volunteer's Corner and request addresses of troops deployed overseas, veterans, or military families. Enter the genres of the books you'd like to donate, and the website will match you with relevant requests.
As a heads up, be sure to pack your shipment with an Operation Paperback shipping letter, or a note of your own, when you bring it to the post office.
Books for Africa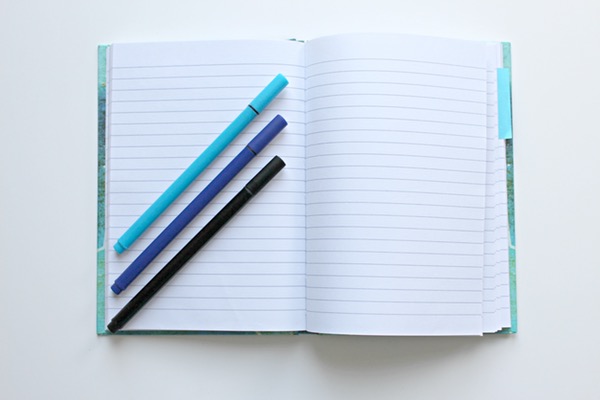 Items it accepts: Books for Africa partners with non-governmental organizations (NGOs) in Africa to provide donated books to African students. While books are the majority of their donations, Books for Africa also accepts paper, pencils, pens, maps, wall charts, and other school supplies.
Items it does not accept: Magazines or journals, including academic journals, are not permitted. Neither are home decorating books, wedding books, cookbooks, music books for grades K-12, foreign language books unless they're French, or other books listed in the "does not accept" section of the organization's Donate Books page.
How to donate: If you live in Atlanta, Georgia or St. Paul, Minnesota, you can drop off books at a Books for Africa warehouse. Each warehouse has specific hours, so be sure to check them before you start driving.
If you live elsewhere, you can mail in supplies to the Atlanta location. Here's their address:
Books For Africa Warehouse-Atlanta
3655 Atlanta Industrial Drive, Bldg. 250
Atlanta, GA 30331
BetterWorld Books
Items it accepts: BetterWorld Books works with several literacy groups, including Books for Africa, to bring books to low-income communities, prisons, and kids around the world.
Items it does not accept: Anything that isn't a book.
How to donate: Use this handy tool to find your closest BetterWorld Books drop box location. For bulkier donations, email clientservices@betterworldbooks.com.
Secure the Call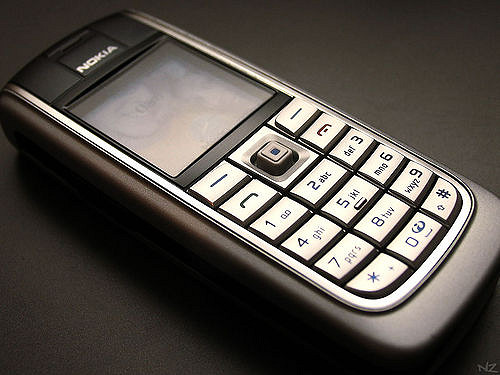 Items it accepts: Used and working cell phones. Secure the Call converts them into emergency access phones for domestic violence victims and senior citizens. If you have the cell phone's charger, please donate that too.
Items it does not accept: Anything that isn't a working cell phone.
How to donate: Find a collection barrel near you. You can also mail in your old cell phones with Secure the Call's prepaid shipping label. If you plan on donating one to three cell phones, Secure the Call requests that you pay the shipping costs if you have the means.
National Coalition Against Domestic Violence (NCADV)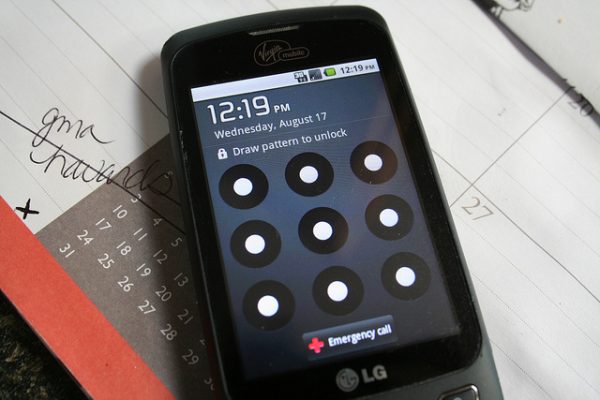 Items it accepts: The NCADV accepts cell phone donations as part of its program with Cellular Recycler, which refurbishes the phones for sale. A portion of those sales then go back to the NCADV to support their mission of stopping violence in the home.
You can donate any phone (and their accessories) in any condition, laptops, MP3 players, digital cameras, and video game systems. While their website says that iPhones, Samsung, and HTC phones are the most wanted, they will accept any phones.
Items it does not accept: Any item that's not listed above.
How to donate: Pack your donation and ship it using this prepaid FedEx label. The NCADV encourages you to send at least three items to help keep shipping free.
HopeLine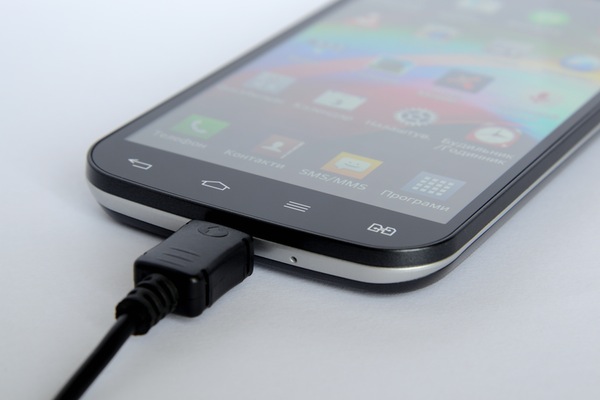 Items it accepts: HopeLine is a Verizon initiative that recycles and refurbishes phones for sale, and then uses the money to provide cash grants to programs that combat domestic violence. Verizon also provides some of the phones to domestic violence victims.
In addition to cell phones from any provider and in any condition, HopeLine accepts your chargers, spare batteries, headsets, and pagers, if you still happen to own one.
Items it does not accept: Any item that's not listed above.
How to donate: Bring your items to a local Verizon retail store and drop them in a HopeLine bin. If there isn't a Verizon retail store near you, print out this prepaid mailing label and ship your items to them.
Thrift Stores and Public Libraries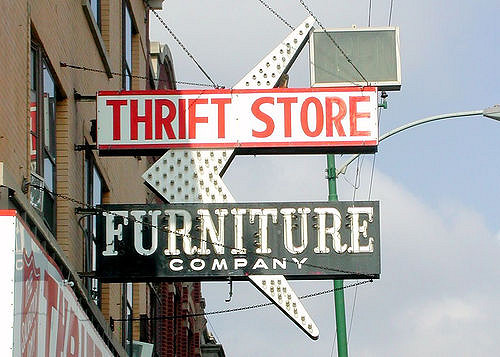 Don't forget to look local. Thrift stores take all kinds of used items, and some (but not all) public libraries welcome book drops.
Have items you want to keep but don't need in your home right now (like your Warped Tour tees that you haven't worn since Blink-182's last hit single)?
Schedule a Clutter pickup.
After we pick up your band shirts and anything else you'd like us to put in storage, we'll transport everything to our secure, temperature-controlled storage facility.  We'll also create an online photo catalog of your stuff so you always remember what you packed.
What if you get a sudden urge to reminisce and belt "All The Small Things"?
You won't have to drag yourself to a self-storage unit way across town. Simply log into your Clutter account, select the photos of the items you want back, and we'll deliver them to you.
Take a look: