As many of us continue to work remotely, it's come to light that you can boost your productivity substantially by having a solid WFH routine. These tips will help with a routine that'll rev you up and focus your intentions. 
1. Program your brain 
Dial-up a positivity in the morning with a quick 3 minute meditation to focus your mindset and set the tone for your day.
2. Stretch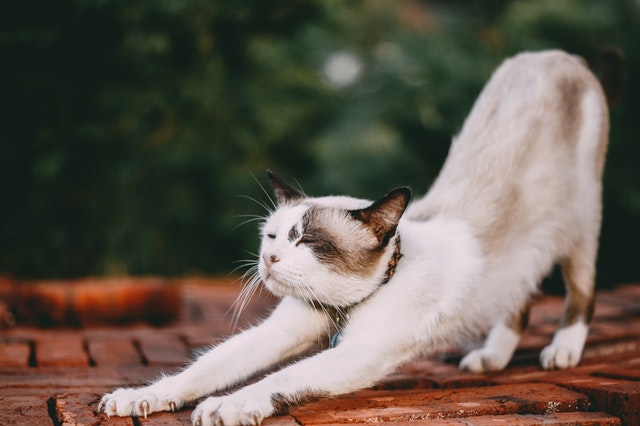 SOURCE: PEXELS
When you sit up from bed, perform a few gentle twists to wake up your spine. Yawn and reach your hands to the sky while extending your toes. 
3. Take your vitamins 
Even if you eat well, you might not be getting all the nutrients daily. The right balance of vitamins and minerals increases your energy, IV therapy is another great option. 
4. Eat a nourishing breakfast 
If you are short on time in the mornings, use your day off to food prep. For example: these make-ahead breakfast burritos can fuel up your morning. 
5. Get your blood flowing
A few jumping jacks or dancing to a single Zumba jam will get your circulation going. 
6. Get into the work mode
Make sure to dedicate a home office space to make a distinction between work and play. 
7. Check your to-do list
Make your to-do list before the workday to reduce morning stress and maximize time efficiency. 
8. Tackle Your Toughest Task First
Eat your frog first, that means tackle your most challenging task first. Once you have your most difficult task done, you can get on with the day. 
9. Communicate with colleagues
Hone up on your communication skills and check in with your colleagues in your company chat room. 
10. Listen to something uplifting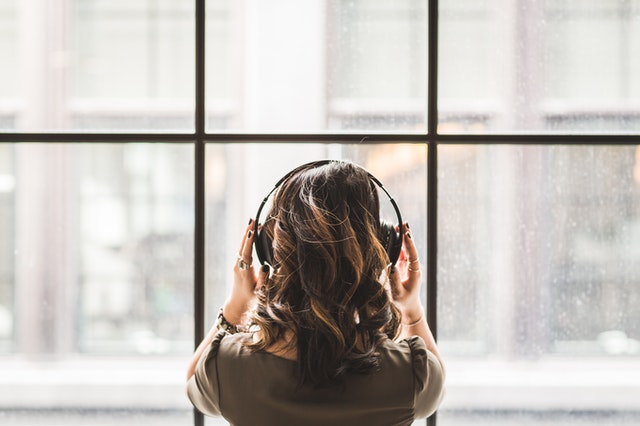 SOURCE: PEXELS
Surrounding yourself with positivity gives you energy and drive. Tune in to some inspirational music or play an uplifting podcast. 
11. Let the sunshine in
Natural light instantly boosts your mood. Toss your blackout curtains and let daylight illuminate your home office. 
12. Take a walk 
Exercise stimulates blood flow. Get outside for some great fresh air, natural sunlight and the perfect start to your workday. 
13. Clean your desk
Research shows that the more objects clutter your desk, the more things you have to distract your focus. Keep it tidy. 
14. Hide your cell phone
If you can't resist the siren song of a social media notification or text, leave your phone elsewhere.
15. Turn off the news
The media has to report all the turmoil happening, but that doesn't mean you need to let it in constantly.
16. Stay off social media 
You post something. Then you check for likes 20 times. That's 20 interruptions in your flow. 
17. Elevate your coffee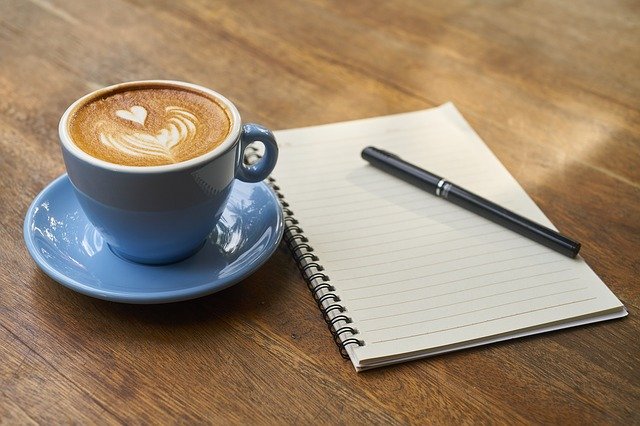 SOURCE: PIXABAY
Add a bit of an expected spice—cinnamon, nutmeg or even cardamom for a light surprise. 
18. Get outside
Especially essential if your home office is in your basement— make sure to soak up the sun before hitting your tasks.
19. Adjust your devices
The wrong chair or monitor position can lead to strain and leave you in pain by days' end. 
20. Breathe 
Try this simple but powerful breathing exercise. Place your hands on your belly, and feel it expand. Exhale for twice as long as you inhale to relax.
Boost productivity with a healthy WFH routine 
Your morning sets the tone for your WFH day—make it productive with these tips.
AUTHOR: KACEY BRADLEY
Kacey Bradley is the blogger behind The Drifter Collective, an eclectic lifestyle blog that expresses various forms of style through the influence of culture and the world around us. Along with writing for her blog, she has written for sites like U.S. News, SUCCESS, Guides for Brides, Hotel Online and more!
Follow Kacey on Twitter and subscribe to her blog to keep up with her travels and inspiring posts!