Working from home comes with heaps of challenges, but a messy workspace doesn't have to be one of them. Look at these great ideas that will make your home office more zen.
Evaluate your space and your needs
If your home office only requires a computer, notepad, and space for a notepad and mousepad, you don't need a huge desk. The smaller and more purpose-orientated, the less space for empty coffee cups, knick-knacks and other clutter. Remove the temptation and you'll wave all that space-wasting stuff goodbye.
Go up, not out
If you want to keep a Zen space but still have some of your favorite objects close by, look up. Floating shelves above your desk look great, and they give you the chance to display whatever you love without getting in your way. Plus, they won't attract dust on your desk. Dust is very un-Zenlike.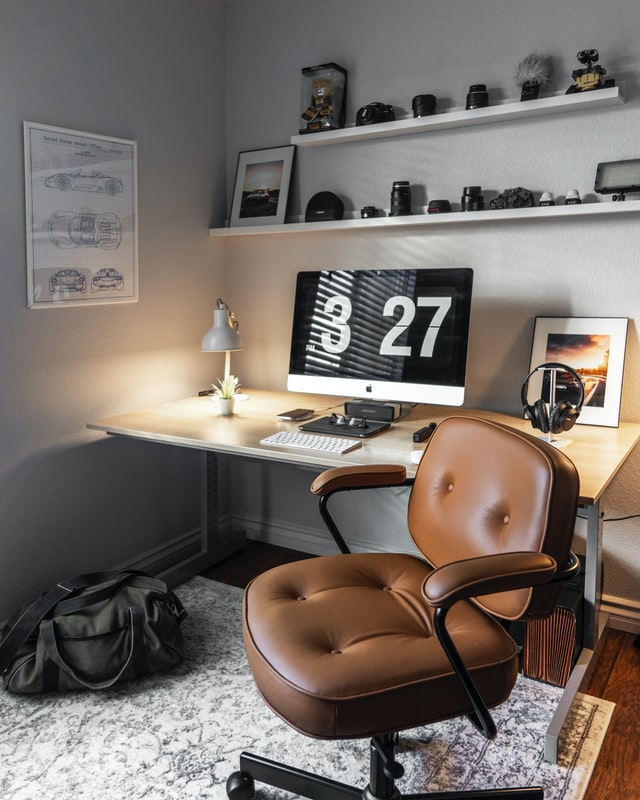 SOURCE: UNSPLASH
Peace out with plants
Plants have been proven to boost your mood and improve cognitive function. Both of which help you work better. Place a pot plant or two on or around your desk to enjoy the benefits and see how quickly you feel the difference. If keeping something else alive is stressing you out rather than helping you achieve inner peace, cheat and go for a plastic plant. The aesthetic idea is still there.
Position, position, position
There's no denying that if your desk has a decent view, you'll feel better about life than if it faces a blank wall. If you can position it so you get some sunlight without it being distracting, even better! You may need to play around to find the ideal position. Don't just stick your desk in one spot and stay there because it's convenient. Get out of your comfort zone.
Everything in its place
Not everyone has a job that only requires a laptop and smartphone. Some of us need books, cameras, digital drawing tools and a load of other tools. The trick here is to have a place for everything in your office setup, and to put whatever you use back when you're finished with it.
Mess and clutter can affect your mindset, so it's a good idea to keep whatever you need organized and get rid of what you don't use. If you have items you no longer need, from office equipment to jewelry, you can always sell them to make a bit of cash. Extra space and extra money.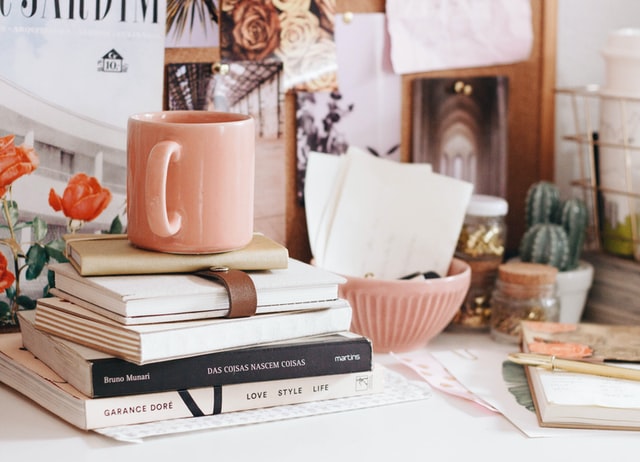 SOURCE: UNSPLASH
Color conscious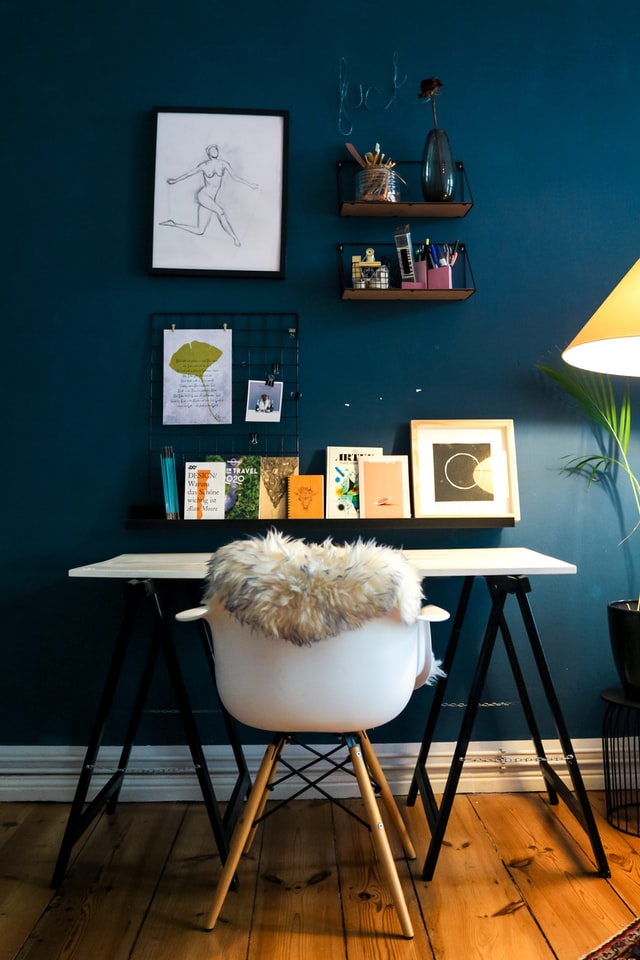 SOURCE: UNSPLASH
This may be the only time we want you to feel blue. Research has shown that bland colors like white, grey, beige, and cream make us feel sad and depressed, while blue and green improve your efficiency and focus. If you really want to embrace your inner Zen, paint the wall behind your desk a deep blue or green, or go the whole ten yards and paint it teal or aqua. This way you'll get the benefits of blue and green combined.
If these tips have got your office sorted, check out our bedroom storage hacks.