If you've made getting into shape your goal for 2019, you're not alone. But making a daily trek to the closest gym can be a real drag — as can having to exercise in front of others. That's why many people opt to create a fitness set-up in the comfort of their own home. That way, you can break a sweat without having to worry about what anyone else thinks.
Of course, the tricky part is finding the right spot — and enough room — to fit your fitness needs. There were nearly 52.97 million treadmill users throughout the United States in 2017, which means that countless Americans rely on exercise equipment to reach their fitness goals. But these machines haven't always been known for being space savers. Fortunately, there are ways to create a home gym without a lot of space. What's more, you can keep everything organized and stored away so that you don't have to give up an entire room for this purpose. With these organization tips, you'll be able to easily fit fitness equipment in your home (and into your lifestyle).
Hang It Up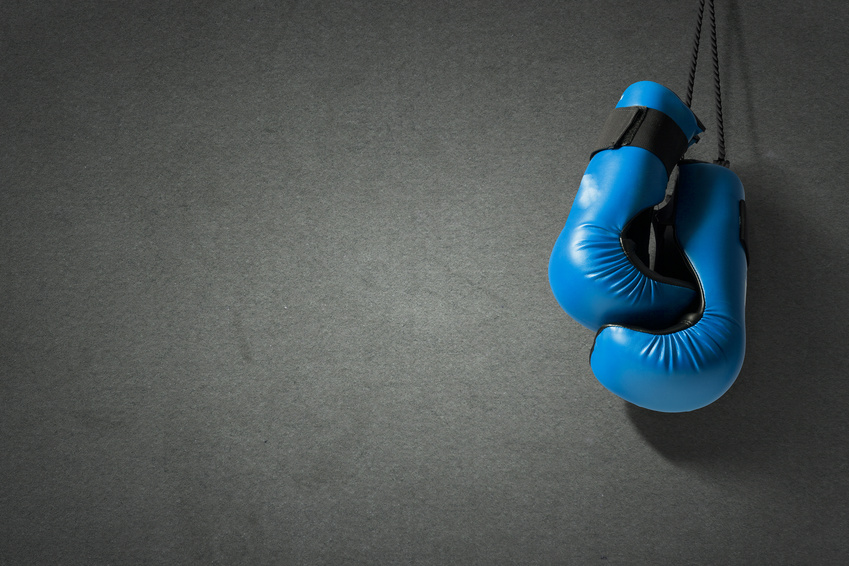 One of the most effective ways to make a small space work for you is to use the walls to your advantage. You probably can't sacrifice a ton of floor space for equipment storage, but hanging up that equipment can allow for easy access, less clutter, and even visual motivation. Start by installing some floating shelves for free weights, towels, water bottles, and other small items you'll need during your workouts. You can also add some wall hooks or a hanging organizer for items like jump ropes or resistance bands, as well as a hanging rack for your yoga mats. You can even hang up your headphones or your screen (i.e., mount a TV or securely prop up your tablet) and mount your schedule on the wall so you can stay entertained and focused on your routine. When you use as much wall space as you can, you'll have more room on the floor to devote to physical activity.
Choose Equipment Carefully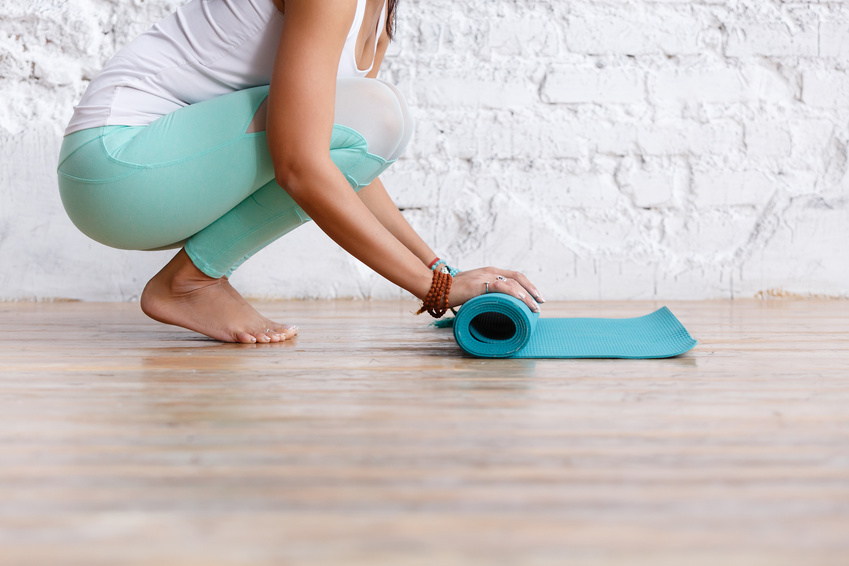 If you're really low on space, you'll need to really hone in on your must-have products. You might love to work out on an elliptical machine, but if the smallest versions are still too big for the space you have, you might want to consider some alternatives. Yoga mats, resistance bands, jump ropes, dumbbells, and foam rollers are all desirable tools that can easily be folded up and stored out of the way. You could even consider turning your furniture into the source of your workout. There are plenty of videos that show how to work out using a chair or a dresser. Just make sure that these items are sturdy and safe before you put them to the test. And if you have your heart set on a treadmill or on another large piece of equipment, make sure that it can easily fold up or be moved out of the way if you regularly use this space or other purposes. Of course, you can always store some of your furniture to make room for the home gym of your dreams. If there are pieces you don't use and are taking up valuable space, you can easily have it hauled away and safely stored by Makespace so that you don't have to make compromises in order to get a great workout.
Hide or Show It Off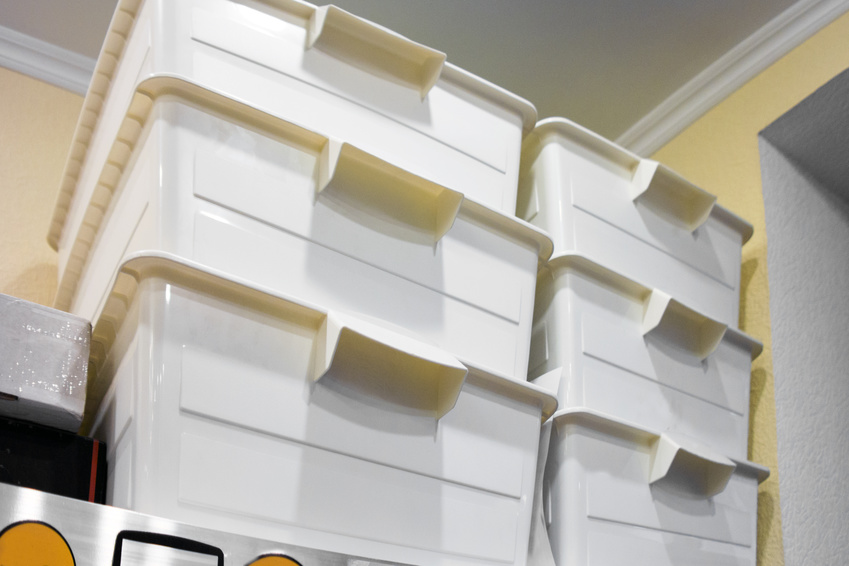 This tip comes down to personal preference, but it really will have an effect on how you feel about your home gym (and therefore about working out). If you're the kind of person who's likely to forget about exercising and who would benefit from a consistent reminder, it might behoove you to set up your home gym in a way that shows off your fitness equipment as part of your design choice. Maybe you want a stationary bike in your office or want to store your free weights on your bedside table to motivate you to exercise first thing in the morning. Other people fare better if their equipment is tucked out of sight when it isn't being used. If you've already worked working out into your daily routine and you are easily stressed by clutter, invest in some storage bins and multifunctional furniture that will allow you to store these items away. You can even choose to store some items off-site if you feel it's getting in the way of your workout. Your organization style will really depend on your individual taste. Whichever option you choose will allow you to fit fitness into your routine and make your home more functional as a result.
You don't have to let a lack of space or poor organization derail your plans to exercise. With these tips in mind, you'll have the power to transform any space — whether it's a huge finished basement or a tiny corner in your guest room — into a usable home gym.
Gerad Cassello has a Bachelor of Science in Corporate Fitness / Cardiac Rehabilitation. Gerad is a 20+ year veteran of fitness equipment consulting and sales. His experience of personal training, cardiac rehabilitation, and fitness equipment knowledge is applied to each individual client's need. Gerad has a passion for fitness, martial arts, and aging well.