To say Alli Sosna is resourceful is an understatement. Through her non-profit MicroGreens, Alli and her fellows teach low-income families how to shop for and prepare healthy meals on a budget as low as $3.50. It's a mission that's fed over 1 million healthy meals to schoolchildren in Washington, DC, and gotten Alli invited to the White House multiple times to discuss food access and health.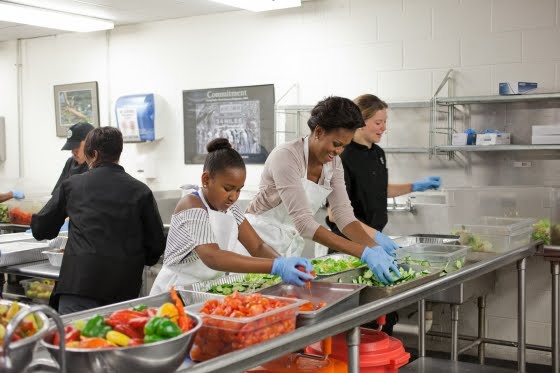 When Alli moved out of her 1,200-square-foot house in DC and into a 350-square-foot apartment in New York City's East Village (which is 200 square feet smaller than the average studio size in NYC), she knew that adjusting to a smaller space wouldn't be easy.
"Every inch matters. I have less than half of the space I had in DC, so figuring out what I was going to keep was challenging," she told us.
But it didn't matter. Because Alli was determined to conquer that challenge by doing what she does best, and that's making the most of everything she has.
"I have high ceilings so I take advantage of that. Cooking items, books, and filing paperwork are all kept high."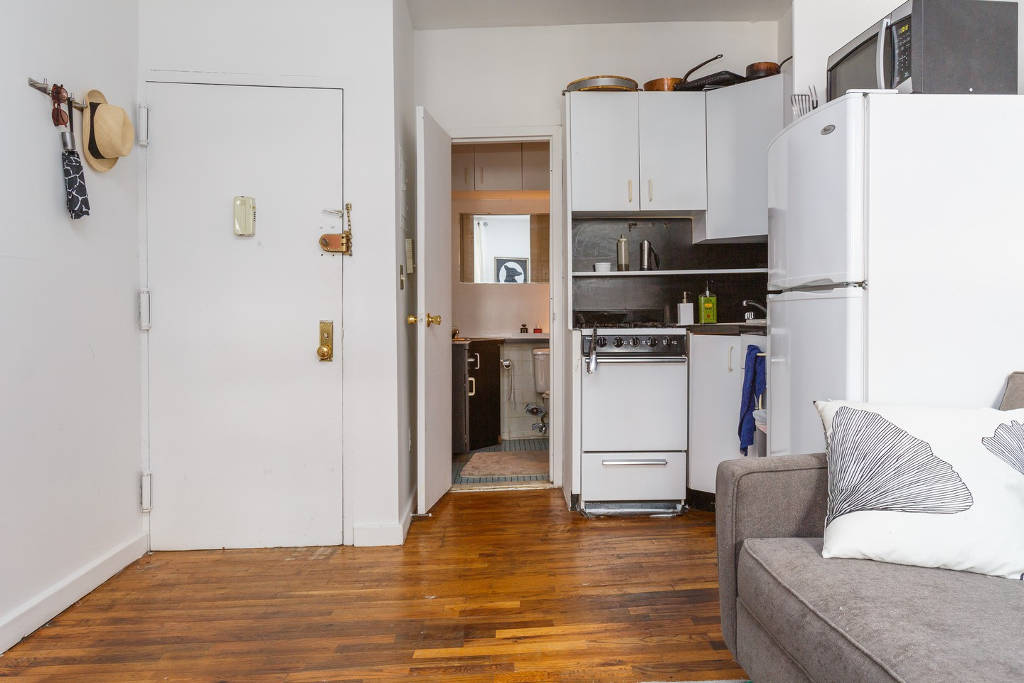 In her free time, Alli enjoys practicing yoga, learning French, traveling, and biking around the city. It's that last hobby though that introduced Alli to the question all bike owners who live in tiny NYC apartments ask themselves at some point:
Where the heck do I store my bike?
(If you're still asking yourself that question, try any of these bike storage solutions for tiny apartments. Or use a CLUG, the world's smallest bike rack, which stands your bike up against the wall.)
"I couldn't go without my bike, so I hang it on the wall to save space," said Alli. Which is a tried-and-true, space-saving trick that's also used by other tiny apartment dwellers like Mary Helen Rowell who lives comfortably in a 90-square-foot apartment in Manhattan's West Village.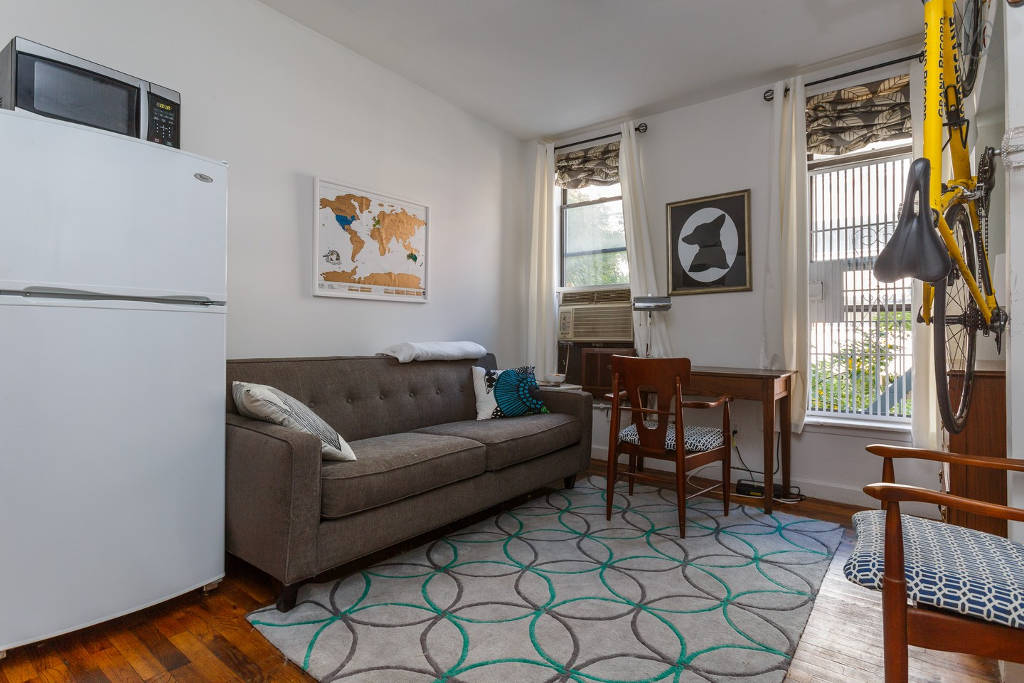 Alli's apartment may be tight on space, but at least her table fits.
"The best part," the classically-trained chef and former competing chef on Food Network's Chopped says, "is a desk that transforms into an eight-person table. I love having guests over and cooking for them."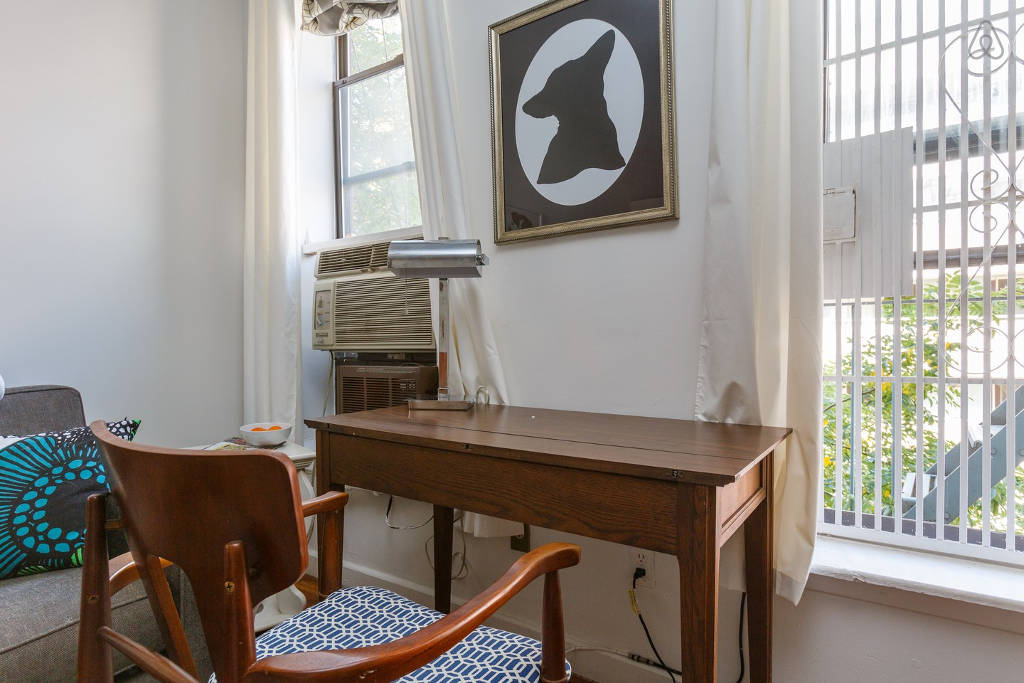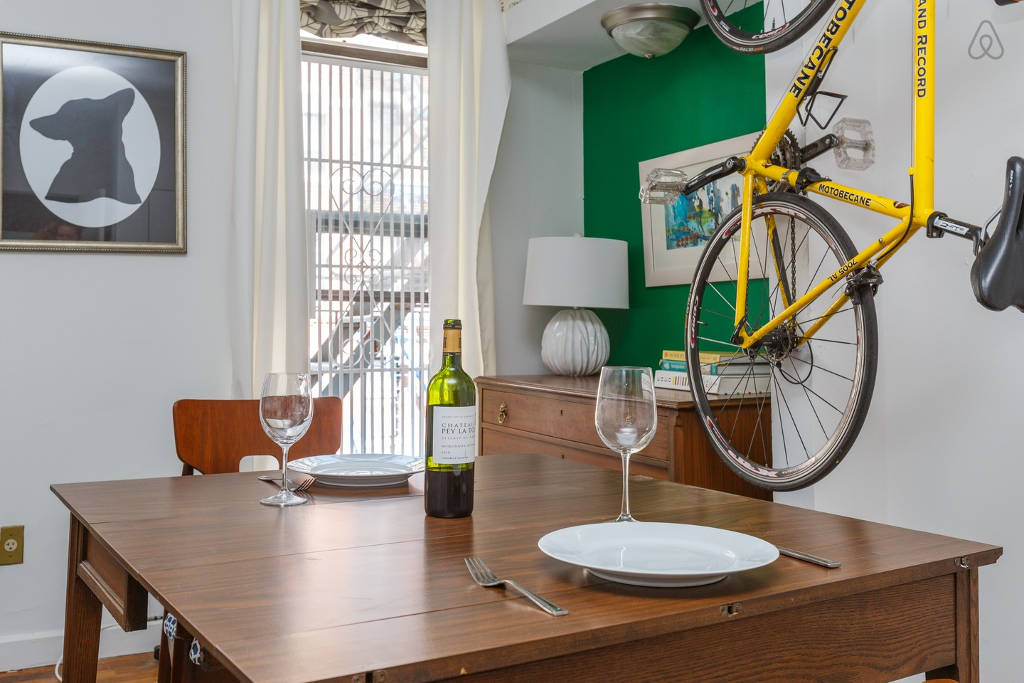 Storing things up high and using a transforming desk aren't the only adjustments that Alli has made since moving to NYC. She also became a minimalist. What she doesn't need or hang up, she pares down.
"I donated a bunch of cookbooks to a middle school I worked with, and I kept one painting."
That one painting is the one you see below by Katherine Mann. It was the first item Alli bought for herself with her first real paycheck. "That had to stay!" she stressed, and we couldn't agree more.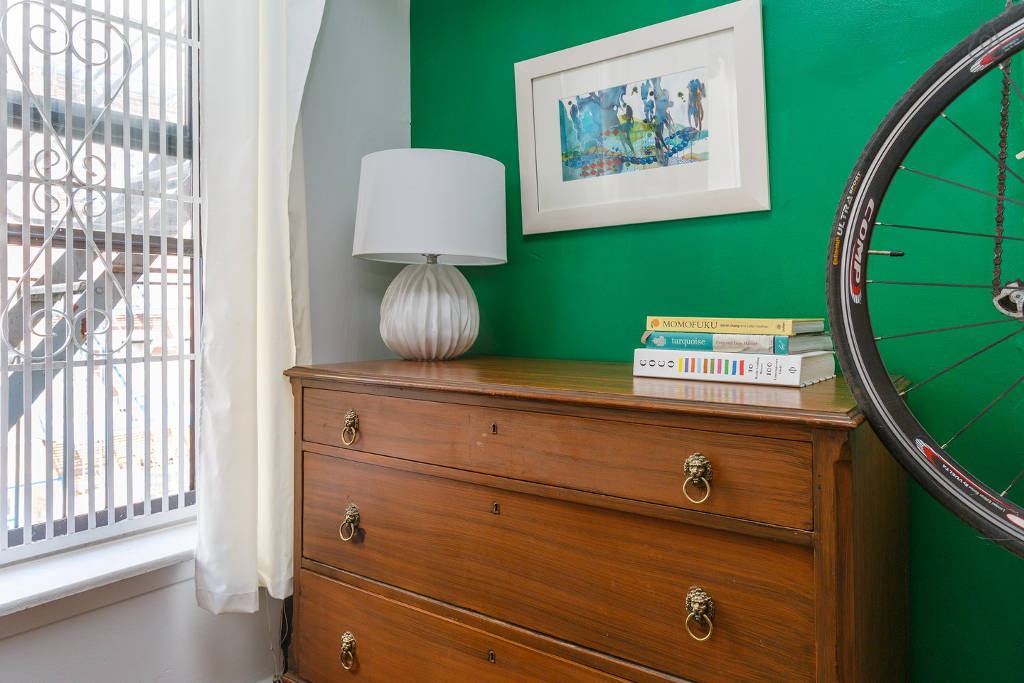 Alli saves space in various ways, but our favorite space-saving trick of hers is the one that you don't see pictured in any of the photos of her apartment. The one she trusts to safely store some of her most prized possessions (seen at the top of this article):
"Everyone is so lovely to work with and it was an easy process," said Alli about our on-demand storage service that takes the "self" out of self-storage. "With MakeSpace, I appreciate my living space. My apartment feels like a home." A huge home with an infinite closet that Alli says "is priceless."