Picture coming home to a newly-made bed, fresh linens, and clean clothes that are folded and put away in your drawers and closet. You don't have to worry about what to eat for dinner. Your fridge and pantry is already stocked with your favorite food. And you don't have to worry about cleaning your apartment. It's already sparkling.
Did someone break into your apartment while you were at work and do all your chores?
Lol. No. That'd make him/her the sweetest criminal ever.
In this case, all you actually have to worry about is deciding whether you're going to:
Relax on your incredibly comfortable Italian sofa from Resource Furniture that transforms into a bed, or on a chair at your desk that pulls out into a table for 12
Stare out your floor-to-ceiling window at a breath-taking skyline
Work out in your downstairs gym
Chill on your Juliet balcony or sky terrace
Unwind in your lounge, game room, or courtyard
Or have the time of your life mingling with influential people at private events held at your city's hottest spots
Are you a multi-millionaire and/or Bruce Wayne?
Maybe. But you don't need to be either to live here. In fact, 22 of the building's 55 apartments are for low and middle-income people. The rest are market rate.
Ok, so what's going on in this hypothetical dream?
It's not a dream. This place exists.
The address: 335 East 27th Street in Kips Bay, Manhattan.
The name: Carmel Place.
Formerly known as My Micro NY, Carmel Place is NYC's first micro-apartment building. Its micro-apartments range in price from $2,650/month for an unfurnished 265-square-foot unit to $3,150 for a furnished 355-square-foot unit. As for the "affordable" units, they cost $950/month. All of which are absolutely gorgeous and spacious, and include plenty of storage space.
See for yourself, and try not to drool too much:
This slideshow requires JavaScript.
Who's responsible for bringing these beautifully designed and furnished micro-apartments that come with pretty much everything you could want in a home?
nArchitects, Monadnock Development, and Ollie.
A word play on "all inclusive," Ollie is Stage 3 Properties' micro and co-living experience. Part of which includes Hello Alfred doing your chores and running your errands. You also get a Magnises membership, which gives you VIP access to top-secret events, private concerts, luxurious getaways, exclusive restaurants and clubs, and a slew of other perks that you'd expect a fancy black metal card to bring you.
"It's a strong example of one of our basic premises—that we can elevate quality of life for tenants by eliminating less-valued square footage and reinvesting those savings in areas that make a material difference in their everyday lives," said Chris Bledsoe, a founding partner of Stage 3 Properties and Ollie.
The best part: You don't have to pay any extra money. Ollie is included in the rent at Carmel Place and will be included in the rent at future complexes, one of which will be opening in Los Angeles.
But that's not all. Chris also told us about two upcoming Ollie services that will be available as add-ons:
1. Ollie Box
Ollie Box is a package of the accent items, such as "the floor rug, pillows, quilt on the end of the bed, and vase in the corner that you see," that Ollie curates for you based on your tastes and then delivers to your door.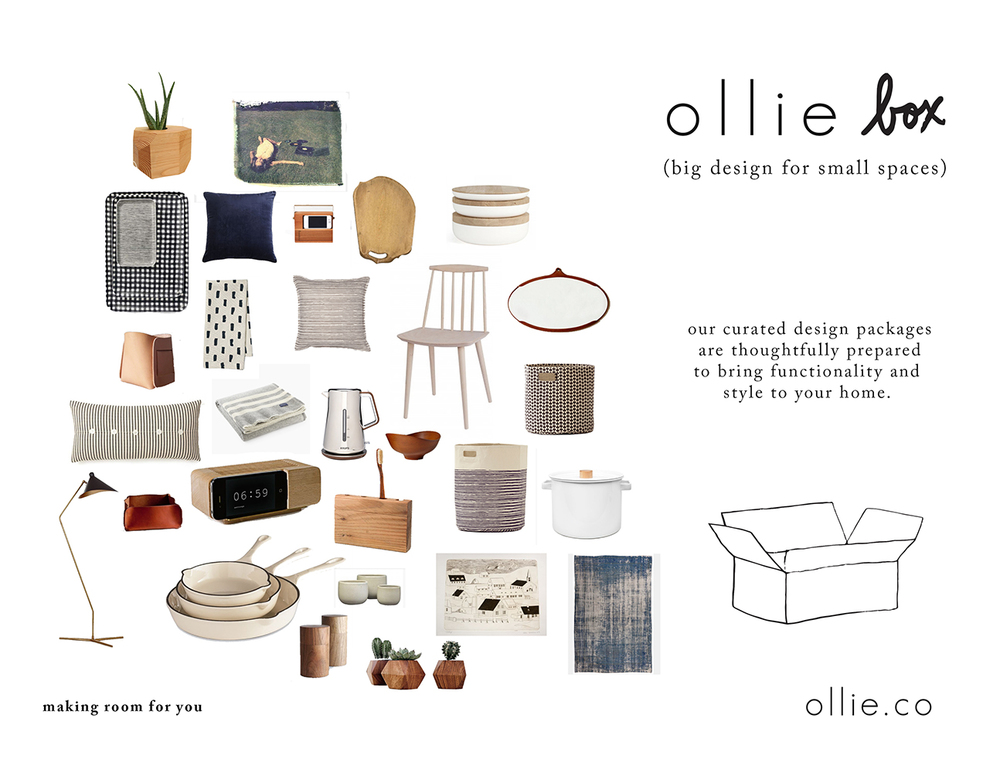 2.  Bedvetter
Bedvetter is a platform that Chris says "aims to streamline the household formation process" by "making it a lot easier for roommates to come together based on compatibility because part of Bedvetter is a roommate-matching algorithm similar to say, eHarmony."
So basically, you'll never have to deal with another roommate from hell ever again.
Sounds good to us.
Want to live in one of Carmel Place's exquisite micro-apartments?
Apply here. Right now. Because there are only eight micro-units left. And more than eight million people in NYC who'd probably love to live in a beautiful fully-furnished home that basically cleans, restocks, and furnishes itself. Kind of like Bruce Wayne's mansion that's serviced by Alfred.