Sometimes it's good to take stock of what you have in your home. Whether you're spring cleaning or just feel like taking a trip down memory lane, figuring out what you have in your storage spaces is a great way to start fresh. You'll be able to throw out junk you've forgotten about and find treasures you never knew you saved.
While sorting through things can be fun, collectors know that it can also be challenging. There's a fine line between what people like to collect and what's just clutter, and that line is often confused as both piles of things grow bigger. You never want to accidentally throw out something that's part of a collection, which is why many people choose to skip the sorting and let things be.
If you're looking to finally separate your trash and treasure this year, there are a few ways you can make things easier. There's no need to stress about throwing away things you love if you give the cleaning process some time. Once you're not rushing around your attic or basement, you can clearly define what you're keeping and what you're throwing out or giving away.
Evaluate Your Belongings
Start with a small section of belongings so you don't begin with an overwhelming number of things to sort through. Then evaluate each object, one at a time. Think about why you bought what you're holding and if there are any memories attached to it. This will differ for some people, as some attach memories more easily to objects and places than others.
After you recognize what you're holding for what it is and the history that comes with it, ask yourself if you can live without it. Will you want it in the future to show off or reminisce with? If it's been in storage for a long time and you forgot where it was, you're probably better off getting rid of it. Otherwise, put it in a separate area where you'll keep things you want.
Decide on Your Displays
Depending on what you collect, there are different ways to display what you end up keeping. Think about what you love the most and if it would work well as decor around your home. Some things, like car parts, won't look so great hanging up in your dining room. Look around online to see if other people are decorating with similar items to get inspired if you collect something specific.
Another factor to consider regarding displays is what may damage your collectibles. Older objects are sensitive to environmental influences, so a protective frame may not be enough to keep your collectibles from deteriorating. Coins must be stored properly so they don't rust or otherwise decay. Humidity, temperature and direct sunlight are just a few of the things to consider when deciding where to place your collection. It may be smarter to keep what you love in a lock-box or safe.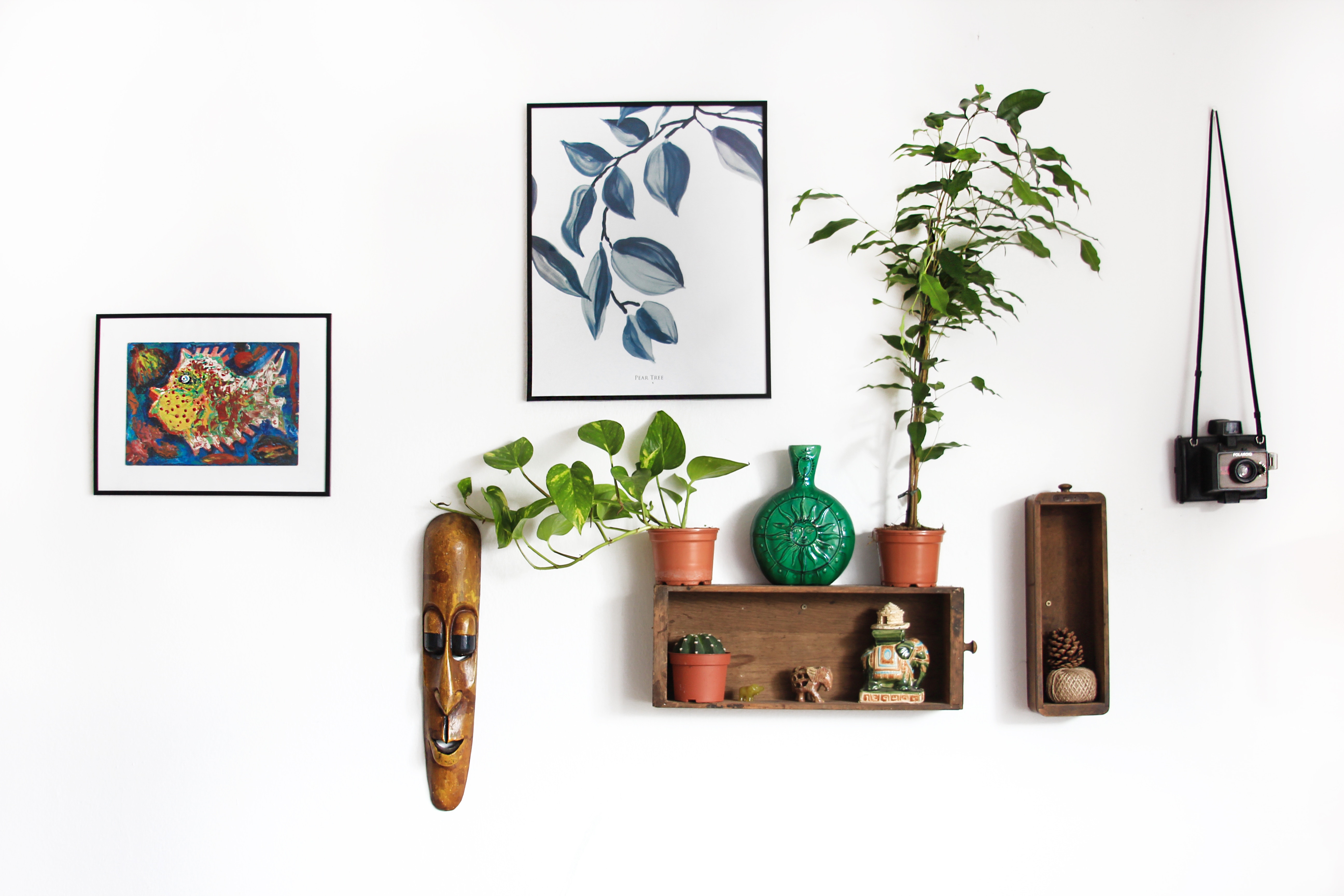 Figure Out Your Endgame
Starting a collection of things you take pride in is exciting. The future seems brighter knowing you can explore and travel the world to find what you love. Have you ever stopped to consider what your endgame is? There's only so much space in every home or storage unit to fill with your collection. Will you ever stop collecting?
As you save your collectibles and throw out what's left as clutter, take stock of how many collectibles you own. Is it enough to fill a shelf or a garage? Even with things you love, too much is not a good thing. Decide how big you want your collection to grow in order to determine how to best store everything. Bigger collections can be put away in larger containers to prepare for future acquisitions, or they can be stored as they are.
Label for Safekeeping
One major mistake people make when they sort collectibles from clutter is that they forget to label what they keep in storage. It's not enough to put everything in containers and remember where they went. Eventually, you'll forget what's in which box and have to start the process all over again.
Any collections you keep in storage instead of on display should be labeled from the outside in. Every box or storage container should include a list of what's inside. Any smaller container inside that should do the same. You're only helping yourself out by making it clear where everything's stored. The next time you need to pull something out of storage, you won't have to waste time looking around in every box.
There are different ways to label your collections, depending on how you keep them. You can always invest in a good label maker and stick a label to the side of the storage containers. You can also get a permanent marker and write on the box.
Professional storage units like MakeSpace provide labeling methods as well, so ask someone in charge for help if you're renting out a place for your collection. Try not to worry about long-term storage, either. If your collection seems like it would be safer if it were moved, it will be easy to do so when the time comes. For now, focus on finding the best way to clearly label what you have after you've weeded out the clutter from the collectibles.
The weeding-out process may take longer than you initially thought, depending on how much stuff you have accumulated over the years. Don't think something's wrong if you can't get through everything in a few hours. Take your time so you ensure you don't accidentally throw away something of value to you.
Research storage methods to prevent your collectibles from decomposing, and always label what you keep. The only way to have a successful collection is to know it like it's the back of your hand. Figure out which items go where, and you'll be on your way to never having to remove your collection from your clutter ever again.
Kacey Bradley is the blogger behind The Drifter Collective, an eclectic lifestyle blog that expresses various forms of style through the influence of culture and the world around us. Along with writing for her blog, she has written for sites like U.S. News, SUCCESS, Guides for Brides, Hotel Online and more!
Follow Kacey on Twitter and subscribe to her blog to keep up with her travels and inspiring posts!