Making sure your home is clean, neat, and tidy is a never-ending quest, but it does have its rewards. You will gain peace of mind knowing that your friends, family, and guests walk into a beautiful well-maintained home.
It may seem like a daunting task if your home hasn't been maintained in some time, but once you do get the deep cleaning done, simply follow these three simple tips to keep your home in tip-top shape:
1. Become familiar with your home
To keep your cleaning time low, become familiar with the ins and outs of your home. Know where to start from and where to finish.
If your home is large or has multiple stories, start from the top floor and work your way down. Become familiar with the areas that are magnets to dirt or clutter.
Once you know where to start, you can even make yourself a checklist or guideline for the areas you don't want to overlook. Planning out your day ahead of time is beneficial to make sure you don't miss anything along the way.
Some spots are very easy to miss, so become familiar with your home, make some organized plans, and get to work!
2. Use the right cleaning supplies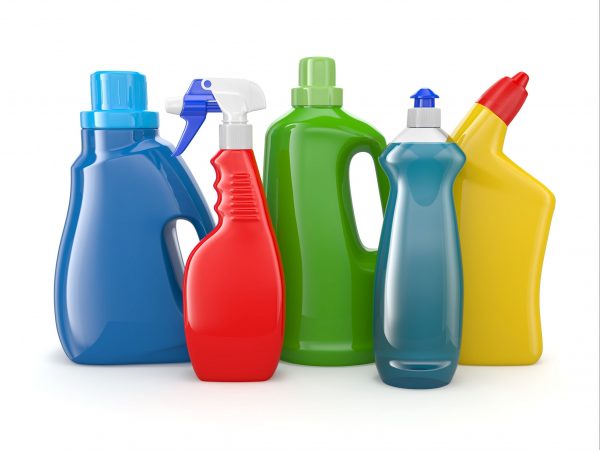 Nothing can be more aggravating while you're cleaning than working on the same stain for 30 minutes and seeing no results. You have to use the right cleaning solutions for the task at hand.
Recently, we spoke with a number of the top maids in Dallas for suggestions on what supplies work best for them. Surprisingly, we came to learn that most professional cleaners prefer using green cleaning supplies.
What is green cleaning?
This can refer to any cleaning methods and products that use environmentally safe ingredients with the intention of preserving general health. Solutions made with green cleaning ingredients are typically allergy, pet, and kid-friendly with little to no artificial ingredients.
A common misconception for green cleaning solutions is that they are not as effective as conventional cleaning products. This couldn't be farther from the truth. With a little bit of research you can find the most suitable green cleaning solution for each particular area of your home.
For example, you can make a scouring solution (similar to Ajax) with baking soda, sodium borate (check your laundry aisle), and kosher salt in equal parts. Water, vinegar, and dish soap can make for a good all-purpose cleaner or stain lifter.
3. Clean, declutter, and organize your stuff regularly
This step will go the farthest when it comes to keeping your home in good shape every day. Do not let yourself fall into bad habits of leaving your home a mess.
Always take the extra five minutes to clean up after you work on a project or make a meal. Wash the dishes after you finish eating to avoid having the food dry and cake onto the dishes. This will cut your cleaning time right in half.
At the end of the day, perform a quick sweeping of the most highly trafficked areas. Sweeping regularly helps to keep the dust levels down and when you mop, it'll go much smoother.
Finally, take some time to organize your personal belongings every day. If you're looking to declutter messy drawers, pick one every day and commit fully to it.
When you go through the drawer, you can decide if the items hold any practical use for keeping. If you can't think of immediate use for an item, then follow this handy decluttering flowchart.
Follow these three easy tips and set some good daily habits for yourself. Next thing you know, you'll find that keeping your home tidy is easier than ever before.
This article was written by King of Maids, a platform that makes it super easy for you to book a professional home cleaning.