If you're bored of your walls and you'd like to deck out your apartment in dope floor-to-ceiling art without going broke, then look no further than Feathr.
Founded by husband and wife, Tom and Anne Puuko, along with Creative Director Oliver Green, Feathr digitally prints (using environment-friendly inks) and delivers beautiful artist-designed wallpaper straight to your home.
Who are the artists?
Extremely talented artists like designer Peter Judson whose Paradise wallpaper you saw above, graphic artist/typographer/illustrator/writer Rob Lowe AKA Supermundane, graffiti duo 44flavours, tattoo artist Liam Sparkes, typographer Dave Towers, and more.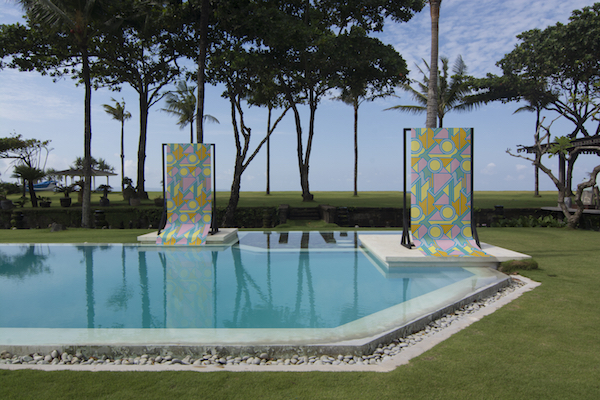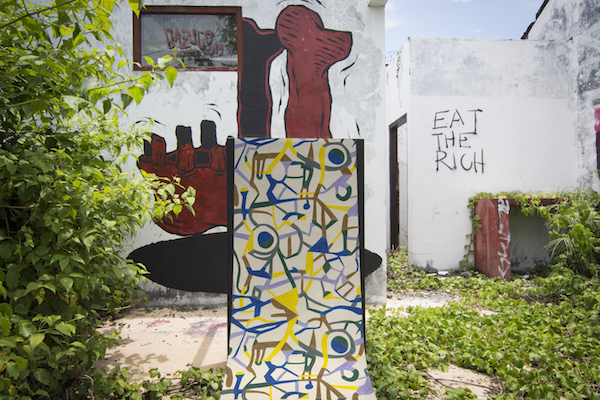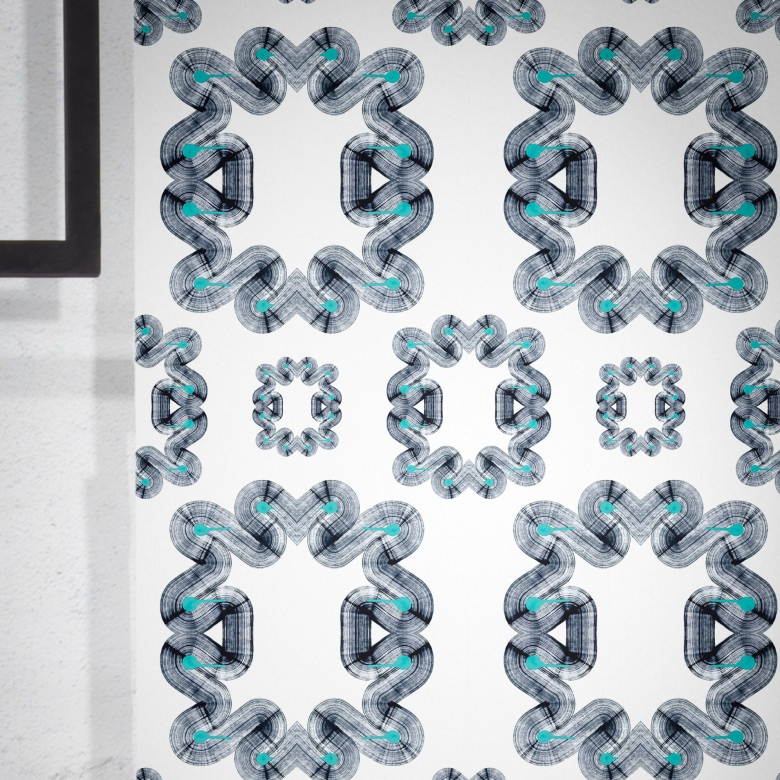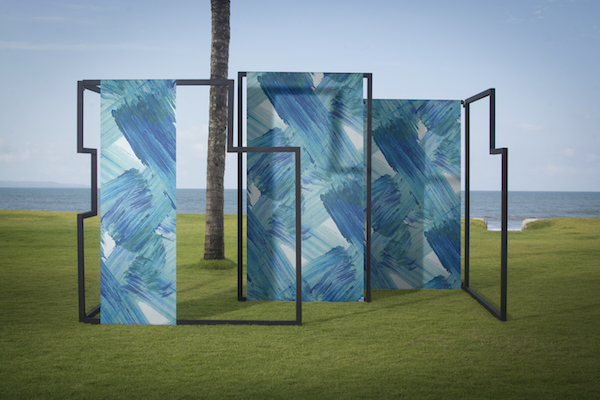 In addition to delivering affordable (about $137 for a 32-foot-by-1.6-foot roll) and bold wallpaper to your home, what also sets Feathr apart from their competition is that they use crowdsourcing to discover emerging artists.
"We set up this way because we believe that there are a [expletive] of very good people out there and want our doors to be open to them," Tom Puuko told Dezeen.
Not only that, but because they print on non-woven materials, Feathr wallpaper is also easy to install. All you have to do is remove your current wallpaper and any loose paint, clean your wall, spread the included paste, press the wallpaper on top, and then trim the leftover pieces.
Tom Puukko said, "We thought it was time some awesome was applied to wallpaper." And we wholeheartedly agree.
With stunning styles from art deco, pop art, and psychedelic, to minimalist, geometric, and modern floral, Feathr says their wallpaper is "for everyone who loves art and has a house with walls."
Sound like you?
Head over to Feathr.com, treat your walls to the gorgeous makeover that they deserve, and have a gazillion times more fun staring at them … with your friends of course.