Modern designs are all about bringing the natural world inside.
These days, we have enough distractions: From our smartphones to our laptops, we seem to always be looking at some kind of artificial screen. That's why the latest trends are focused on bringing nature into our homes to provide some much needed "breathing room."
As more people move to the city in search of urban excitement, we make our homes our own natural wonderlands. Let's explore the best interior design trends of 2018 that are all about bringing the colors of nature inside:
Bring your favorite plants and flowers inside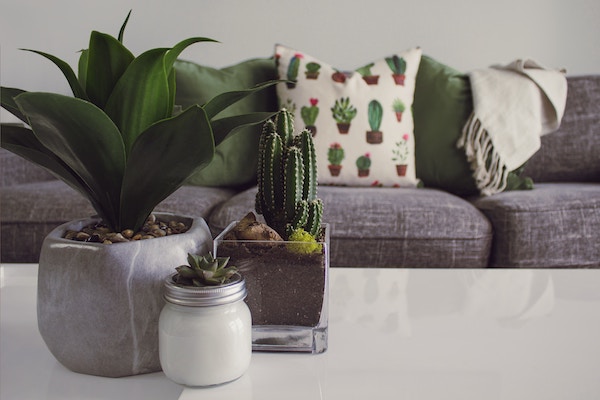 One of the easiest ways to bring the great outdoors into your urban environment is to simply place  potted plants and fresh flowers around your home. These small accents might not be huge, but they add a breath of actual fresh air.
Don't have a green thumb?
There's no shame in choosing fake plants if you aren't up to the task of caring for real ones! If you want to start small, consider a plant that's low maintenance, like a small succulent.
Upgrade your cabinets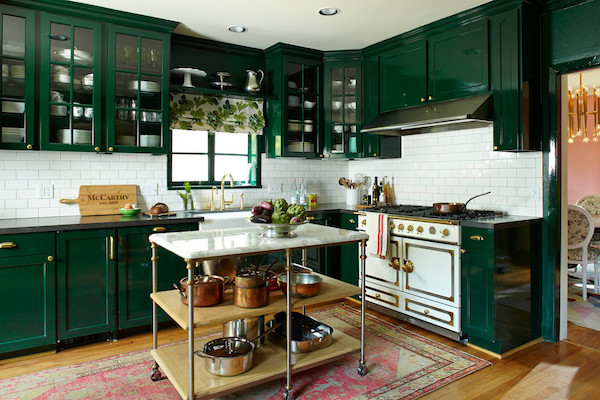 Of the places in your home that are in need of a natural refresh, the kitchen may be at the top of your list, but can also be the most daunting task to take on. For an easy upgrade with major impact, bring natural colors to your cabinets.
Deep greens, golden tans, and muted browns occur frequently in the great outdoors, and are  chic choices for a cabinet update. You can also return your cabinets to a deep, natural wood by switching out the doors (RTA kitchen cabinets are a beautiful option). Your kitchen will be instantly modernized with an added essence of warmth.
Feel closer to nature with natural floors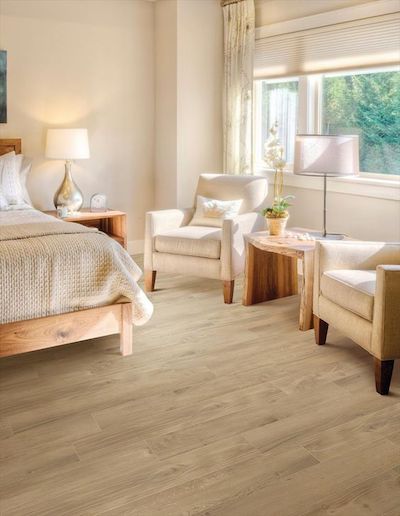 While tile might be easy to care for, it can sometimes leave your apartment feeling cold and outdated. Bring your home one step closer to nature by switching your flooring to something more environmentally sound.
Choosing a natural material like wood, cork, or even bamboo will give your home a noticeable refreshing feeling. There are plenty of eco-friendly materials available that are more sustainable than traditional flooring options without sacrificing style. Counter these natural floors with contrasting wall colors to create a unique, well-rounded effect.
Add touches of the outdoors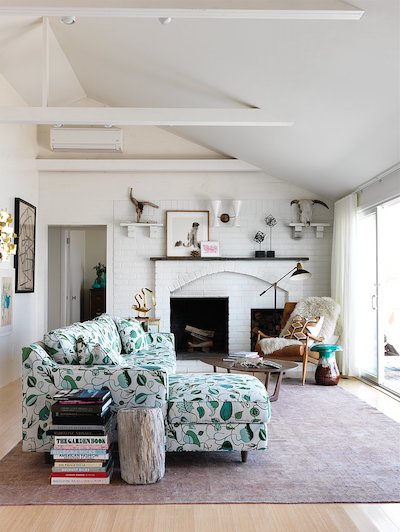 If the ideas above are too big of a commitment, there's no shame in starting small! Look for patterns and prints that mimic the colors of nature. A palm or floral print can transform a room when highlighted correctly.
Remember: nature doesn't come in a single set of colors. If you live in the Southwest, that might mean bringing the impressive warm sunsets inside with fiery reds, oranges, and even fuchsia. If you live in the Pacific Northwest, you might choose prints that remind you of the greenery and the rain. Let your interiors reflect the view from your window.
Let in the light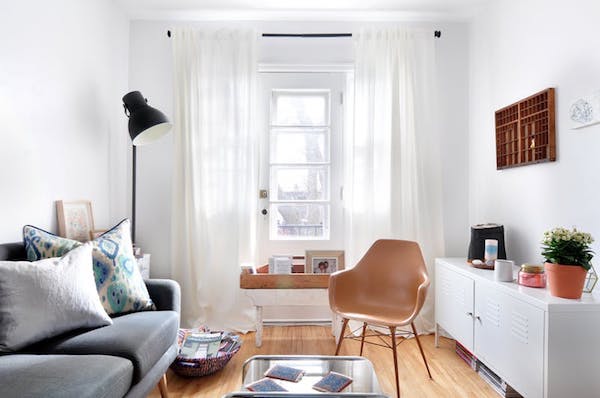 Finally, don't forget to let the light into your home. If you live in an urban apartment, abundant natural light can be hard to come by. Take advantage of the glimpses of the great outdoors that you do get with sheer curtains in shades of white, pale yellow, or light blue. Sometimes the best decoration is the one beyond your window, so leave window sills clear of clutter and invite the light in!
No matter where you live or which design aesthetic you prefer, we all could use a little more nature in our lives. Even small touches go a long way to making your home a comfortable and captivating space, so stir up some sunshine and welcome Mother Nature in for a visit.
This post was written by The Blog Frog, a unique platform that helps bloggers build stronger and better networks.