I love my girlfriend, so there wasn't a reason in the world I could think of that would keep me from leaving my parents' 2,000-square-foot house in Connecticut and moving into a minuscule 400-square-foot apartment in Bushwick, Brooklyn. Sure, I was a bit nervous for the lifestyle change of leaving my huge childhood home, but incredibly excited to share a space with the person I had fallen in love with.
Making the change to a tiny apartment took a lot of preparation, but in the end, we ended up making it work. This is how we moved into a tiny NYC apartment:
1. Purge, purge, purge.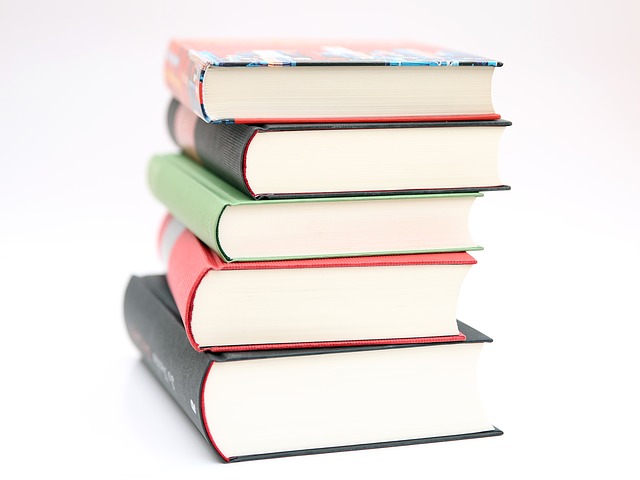 Purging is easily the most important piece of advice you'll ever need for living happily in a tiny apartment. It's when you get rid of unnecessary items from your life until you're left with the bare minimum amount of belongings you need to spark joy, I mean, be happy.
When purging, I took a deep look at my clothes, cameras, books, and souvenirs, and thought about which ones I could get rid of or leave behind. So basically, Kondo-ing is the new purging.
Pro tip: When getting rid of clothes, place your hangers backwards. When you wear an item of clothing, put it back normally. After a few weeks, find the hangers that are still backwards and get rid of those items of clothing.
2. Donate, donate, donate.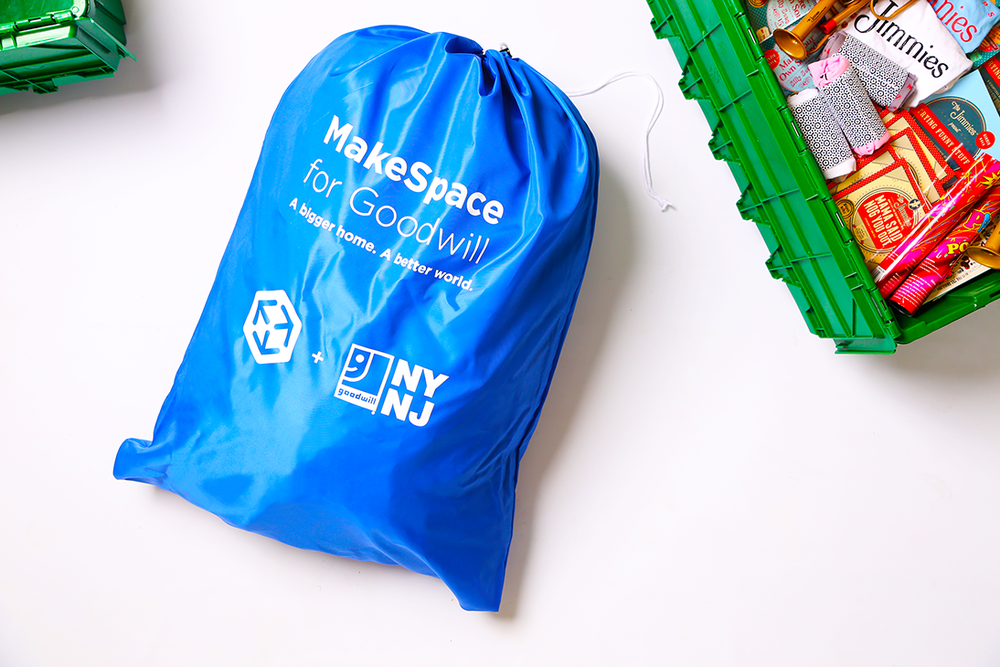 A good book and stylish sweater have no place in the garbage. Donate everything you no longer wear or use to a place like Goodwill. There are probably also Salvation Army donation bins around your city or town just aching for a copy of a Bukowski or Salinger book.
If you prefer to sell your used clothes, or trade them for other used clothes, bring them to shops like Buffalo Exchange or Beacon's Closet.
3. Buy your friends pizza and beer (lots of it).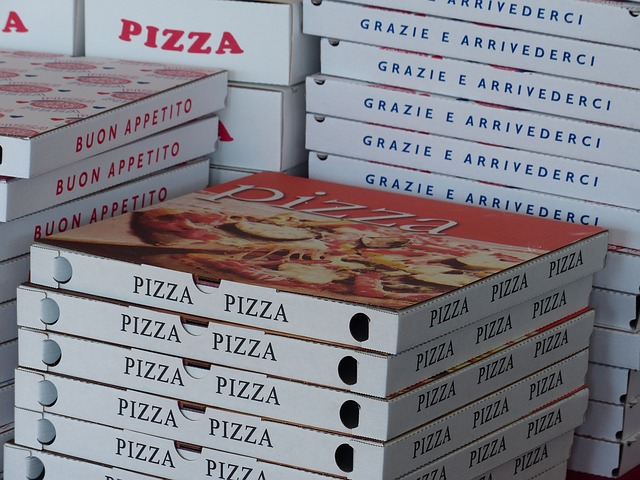 Trust me, this will come in handy if you're moving from an especially big house and have accrued a huge amount of junk that you need to pack. Tell plenty of friends — heck, try even making a Facebook event, and give people ample time. Sweeten the deal with anything that'll draw your buds in: pizza, beer, pizza + beer, candy, puppies. Anything.
4. Move everything you can.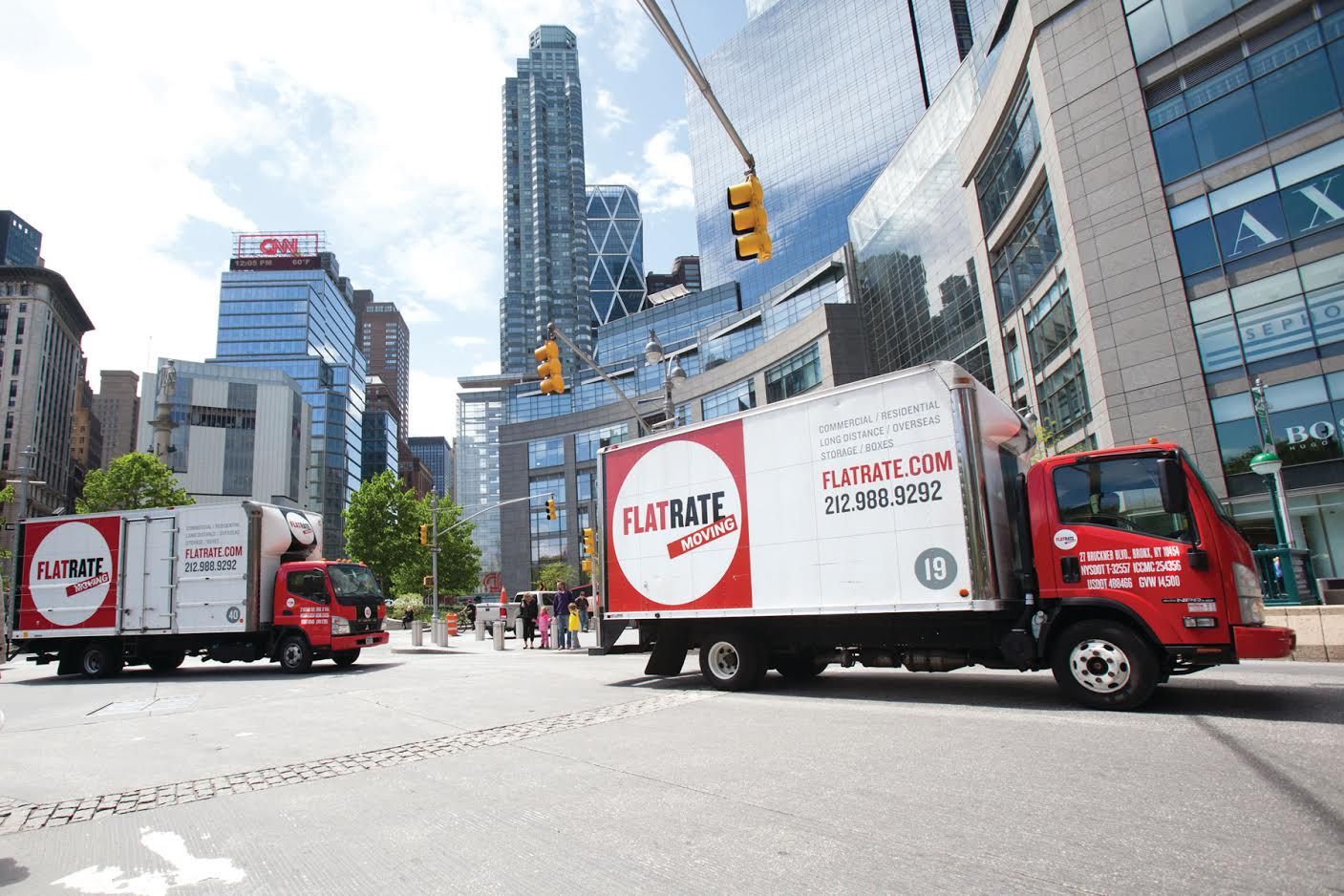 Honestly, for a long haul drive from CT to New York, you have to do it all yourself. That's why I doubled up by driving a moving truck from CT to NY while my girlfriend drove a car packed to the gills with stuff. See this investment of time as the very last time that you'll have to do something of this nature, because — living in a small apartment — it's totally worth it to hire movers.
5. Double-purpose everything.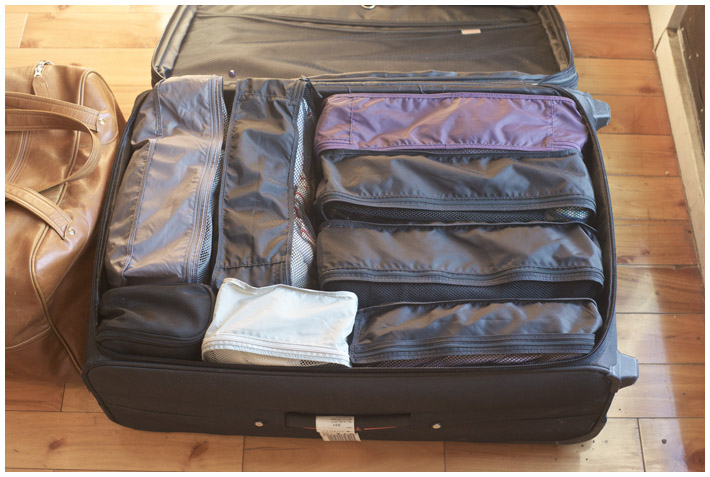 You know that awesome suitcase you use every few months when you travel? Well, guess what, it just turned into a second closet for all the seasonal clothes you don't wear. The best thing about it is this extra closet fits underneath your bed, leaving plenty of space in your tiny bedroom for activities such as, well, sleeping.
The only downside? You have to repeatedly unpack and repack your winter sweaters, but it's the price you pay for getting rid of clutter. Alternatively, you can also use it to store bed sheets, blankets, towels, or anything else that needs its own spot. If you run out of room, there's always MakeSpace.
6. Buy smart furniture.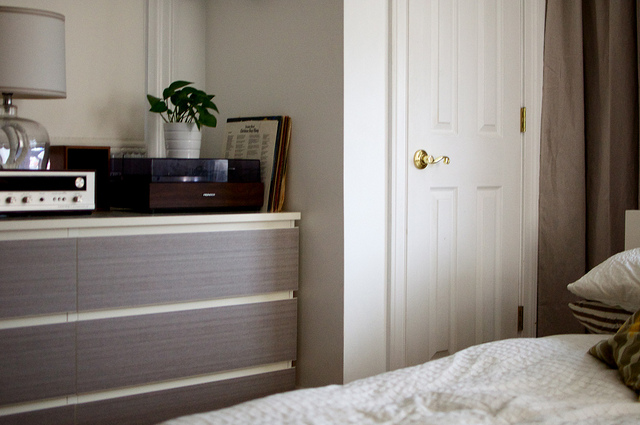 Take, for instance, an item like this MALM dresser from IKEA. It's a perfectly adequate way to store your clothing. However, it can also double as a TV stand/entertainment center for your living room.
Unlike other dressers, the MALM is longer than it is tall, giving you the perfect height for a TV and eliminating the need for too many pieces of furniture. Plus, it's always really funny to tell guests that, directly below the TV, is a myriad of undergarments.
7. Build shelves.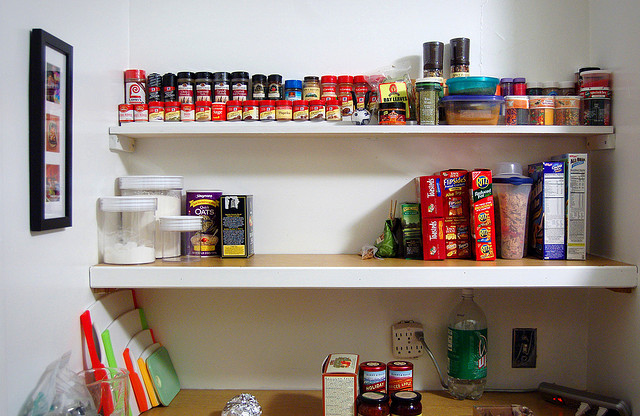 I'll admit it: I didn't even have the number of a person who could build me a shelf in my phone, so when my girlfriend asked me to build two in the kitchen, I was more than nervous. However, any supplier of shelves makes it ridiculously easy to DIY.
These wall shelves from IKEA are almost too simple to install. If that's not enough to make you buy them, they also dramatically reduce clutter by taking objects you'd potentially stick in an overfull cabinet and putting them on display in an aesthetically pleasing way. This also gives you the chance to flex your design muscles by allowing your handiwork to be seen by all.
If you still need some help building shelves, ask your friends. Or TaskRabbit.
8. Put things back where they belong.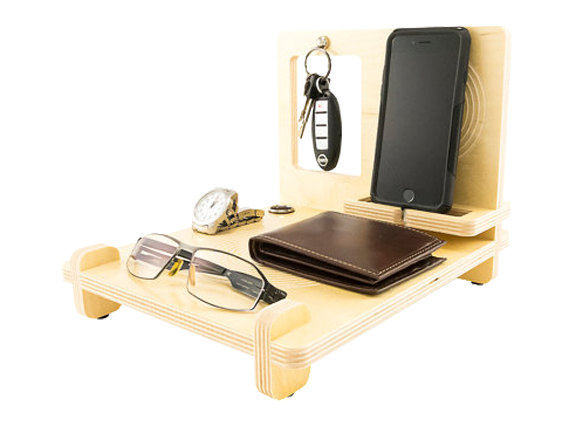 This is a big one. Before I moved in with my girlfriend, I let things fall into place and just kind of let them stay that way. In a sense, I was swimming around in my own filth 24/7. Romantic.
When you live in a tiny home, especially with your significant other, you constantly have to make sure you're not letting your things become clutter. If you have the habit (as I do) of plopping your keys, sunglasses, headphones, and wallet down wherever you like, you have to get into the other habit of picking up after yourself and putting those things into their designated spaces. Just like Marie Kondo would do.
9. Clean once a week.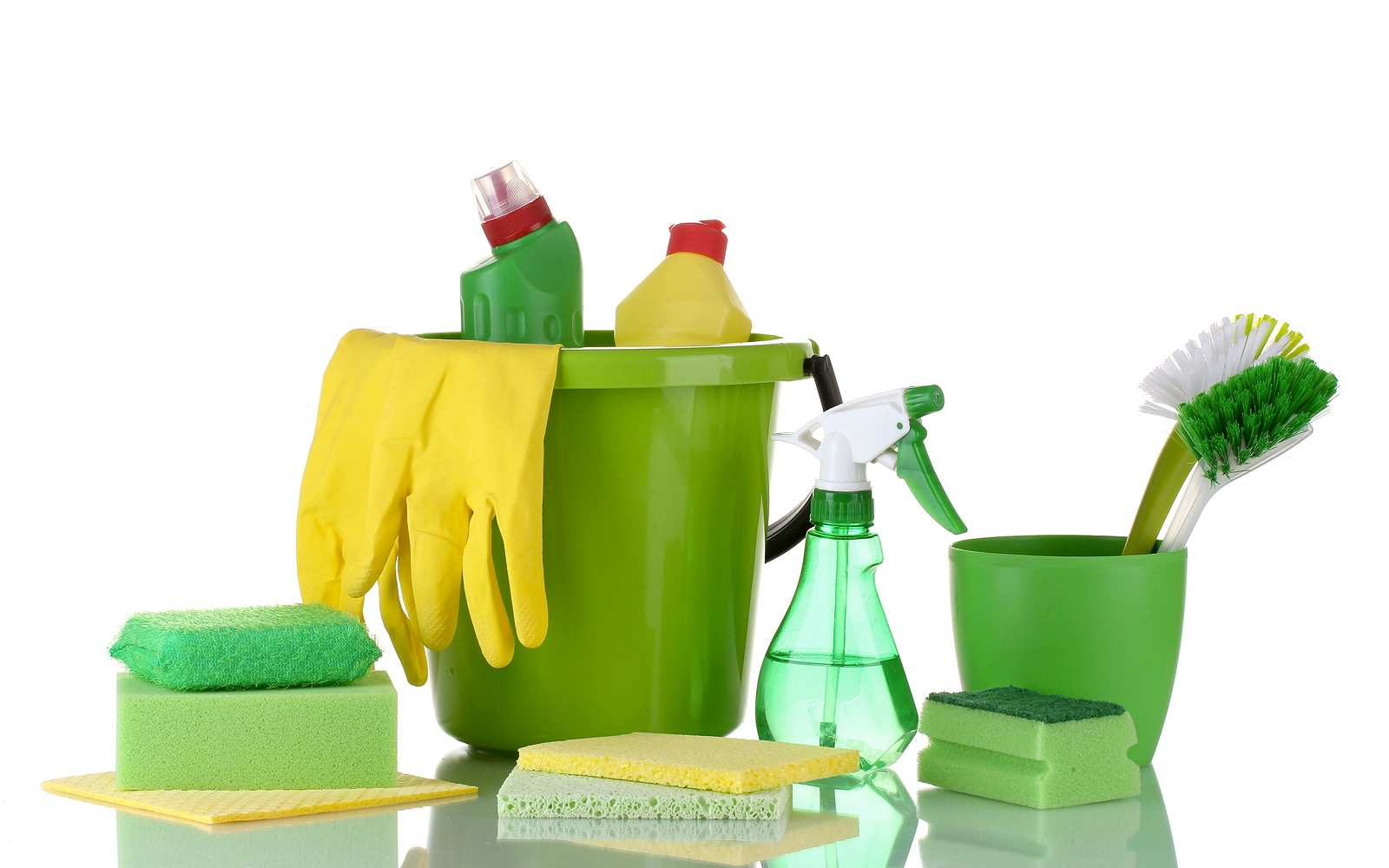 Along with putting things away, it's essential that you clean every single week and do laundry before it overflows. The double-edged sword with a tiny apartment is that it can get very dirty very easily, and very clean very quickly.
My 400-square-foot apartment takes less than half an hour to clean, and that includes scrubbing the soap scum out of my bathtub and taking the trash out.  Now try accomplishing that in a house. Except for in my parents' house. Because that'd be weird.
This article was written by Charles Adams, a Connecticut-born writer who currently resides in Brooklyn and has written for a multitude of men's interests sites under a number of pseudonyms.