Moving to New York City sucks. First, you have to figure out how to get yourself here. Then you have to figure out how to get your stuff here. Then you have to find a place to stay temporarily. Then you have to navigate the insane NYC housing market and find an apartment. And then, after all that, you still have to get all of your stuff from your temporary home to your new, permanent home. At which point you've basically moved three times.
You're probably saying to yourself, "There has to be a better way." We have good news. There is a better way, and professional photographer Ike Edeani has found it!
As if the moving process wasn't already crazy enough, when Ike decided to relocate from San Francisco to New York City earlier this year, he had already committed to spending two months over the summer in East Africa shooting for Mama Hope, a non-profit organization run by his close friend Nyla Rodgers. His original plan involved flying to NYC for a weekend, finding an apartment, then turning around and setting off for Africa while all of his stuff was tucked away in storage in San Francisco.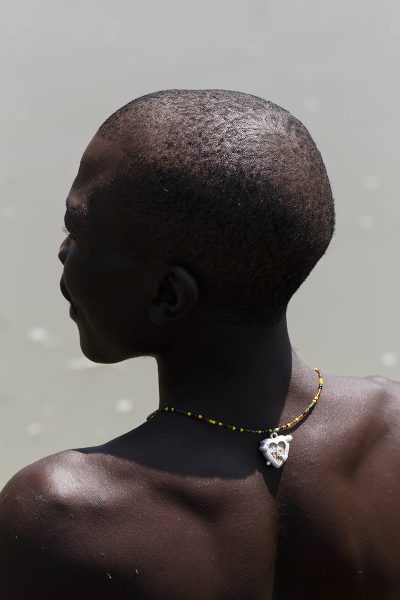 Sounds insane, right?
Ike quickly realized that this was going to be a logistical nightmare. On top of the standard moving chaos, he'd have to find a subletter for his apartment in San Francisco, commit to a whirlwind apartment hunt in NYC, settle for a less-than-perfect place, and find a moving company to get his belongings across the country without charging him a fortune. All in record time.
Luckily, he remembered seeing his good friend Collin Hughes using MakeSpace when they were together on New Years Eve. He checked out the service and realized it was exactly what he needed. "It was perfect. With MakeSpace, I just shipped my stuff ahead of me. Then once I find my ideal apartment in the city, I can get everything delivered from storage straight to my new place," he explained.
Ike signed up for MakeSpace, sold all his furniture, and packed everything else into eleven boxes, which he shipped to our storage facility in New Jersey. He sent everything from shoes, books, and magazines, to DVD's and video games, to his entire archive of photo negatives and published work. "I get really nervous whenever I'm apart from my archive," he explained, "but I feel okay about having it in MakeSpace, because I can always see it online."
"I couldn't possibly have done this move more simply or for less money. It probably cost me more to overnight my 27-inch iMac at the last minute," Ike told us, laughing.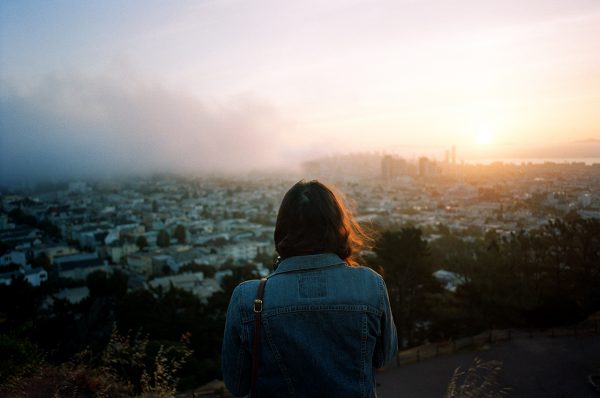 On his cross-country flight, all Ike had to bring with him were four suitcases full of clothes and the things that he would need on a more short-term basis, like his iPad and 11" MacBook Air.
When he wraps up the Mama Hope gig, he'll simply sublet a guest bedroom in a friend's apartment and live out of suitcases while he apartment hunts. Once he's found the perfect home, he'll just have MakeSpace deliver his boxes to his new place and seamlessly transition into his new life in New York City. (And maybe into some MakeSpace local bins too!)
If you need any help figuring out if MakeSpace is right for your move to NYC, call us at 800-920-9440, or chat with us online at Clutter.com, and we'll do everything we can to get you settled in the Big Apple in no time! When you're ready, simply schedule a MakeSpace pickup.