Raise your hand if you want to live in this former pigeon loft: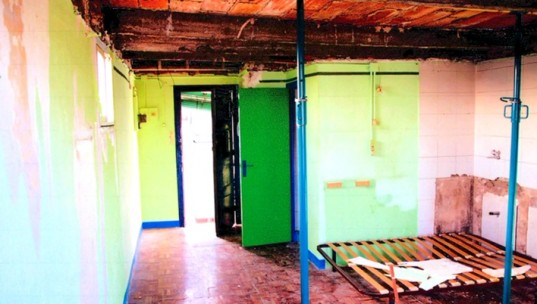 Thought so.
But what Barcelona-based photographer Christian Schallert and architect Barbara Appollini have done to transform this dump into an impressive micro-apartment with infinite spaces just might make you reconsider.
Combining the space-saving furniture aboard boats with the minimalism characteristic of Japanese interiors, this 258 square-foot micro-apartment is an unassuming, rather empty rectangular prism …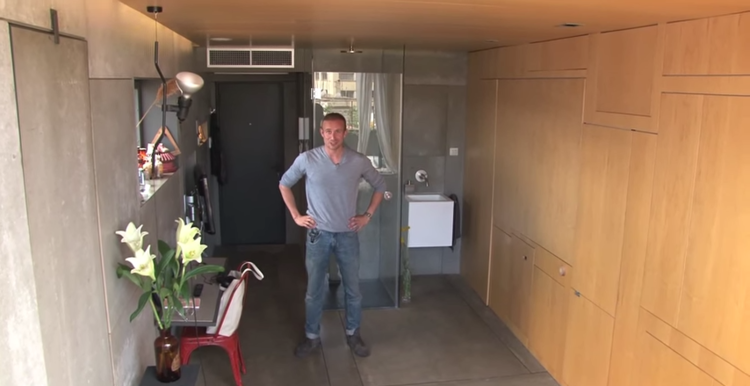 … until you treat its cabinet doors like LEGOs and press them to reveal a new world full of endless possibilities:
Hungry? Your instant kitchen — complete with a double-burner, dishwasher, sink, countertop, microwave, fridge, and freezer — are just a few cabinets and one spring-loaded door away.
When you're ready to chow down, lower a plank from the wall and you've got a dining table for four.
As for the seats you see on the left (yep, the ones covered by a fur rug), they double as stairs that lead you to the terrace overlooking Barcelona's artistic Born district.
When you're ready for a little nap, simply pull the bed out … from underneath the terrace.
And if you're wondering how Christian showers, uses the bathroom, watches TV, or exercises, well, watch the below tour to find out. You'll never look at a pigeon loft the same again.