You know spring is on its way when the weather becomes milder and buds are forming on trees and bushes. You'll also know spring is near because the urge will probably hit you to clean, refresh, and renew your home.
There are a number of ways to approach the annual indoor spring cleaning project that can make it a less onerous event. Concentrate on cleaning a few of the more obvious parts of your home that both you and your guests will notice.
This way, after a long winter season, cleaning doesn't have to be a huge chore says King of Maids, a professional cleaning service based out of Chicago, IL.
And with that, here are four cleaning tasks you can do now to spruce up your home for spring:
1. Clean Your Carpet and Rugs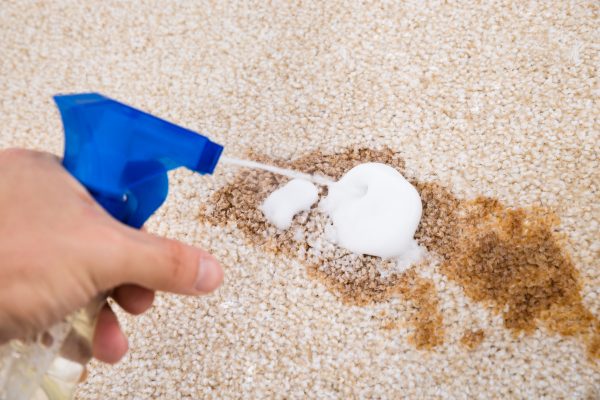 When guests are sitting in your living room, sometimes they can't help but look down at your carpeting. Yes, you do vacuum your rugs, hopefully on a weekly basis. But they need some extra special care after enduring a winter of dirt and germs.
First, rent a rug shampooer from a local home improvement shop. Then clean a small, out-of-the-way area of the carpet to be sure you know how to work the machine properly.
Instead of moving every piece of furniture out of the room you're cleaning, move each piece just enough to clean beneath it. Now place a square of wax paper under each leg and position the furniture back where it belongs. The wax paper will protect the carpet and prevent your furniture's legs from getting wet.
Lastly, air out the room by opening the windows so the rug will dry more quickly.
If you have area rugs, shake them outdoors, then hang each one over a railing and beat it with a stick, such as a broom handle. Air them out for while to get rid of odors. Some area rugs can be tossed in a washing machine or dry-cleaned.
The result: Your carpets will be dirt-free and smelling fresh for the coming months.
2. Wash Your Walls, Cabinets, and Woodwork
You may not notice right away, but your walls, baseboards, and woodwork could all use a fresh cleaning after a year of dust, cooking smoke, and grease filling the areas of your home. With a sponge or a sponge mop and a few drops of dishwashing detergent, wash those surfaces. Dry with a clean cloth when done.
The difference should be obvious, especially when you squeeze out your sponge or mop in a separate bucket of water and see the dirt changing its color to gray.
3. Clean Your Windows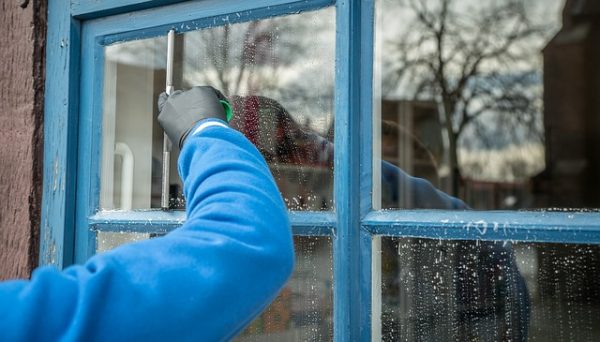 Windows need a thorough cleaning by the time spring rolls around. Getting your windows shiny and brilliant doesn't have to involve a lot of effort.
Take down any window treatments, if convenient, to get full access to windows. Brush away any loose dirt and spider webs that have collected on each window sill and frame, as well as the tracks that the window moves up and down on.
As a heads up, you can skip removing the window's screens. Simply vacuum them with your vacuum's brush attachment, working from the top down and side-to-side.
For modern tilt-in windows, spray liquid glass cleaner on the inside panes. Wipe horizontally with a lint-free cloth until dry. Now tilt the window in to clean the outside panes, this time moving the cloth from the top down, vertically. Wiping in two different directions lets you see which panes you need to go over again when you've finished.
For double-hung windows, just slide the bottom part of the window up far enough so you can get your arm through it to clean the outside panes. Spray and wipe down as much as you can. Close the window, then get to the rest of the outside panes by pulling down the top part of the window about 8 inches or so to get your arm through.
If you have windows that don't open easily or at all, such as skylights or casement windows, simply clean the inside and spray the outside panes with an outdoor hose.
If you have windows that don't open easily or at all, such as skylights or casement windows, simply clean the inside and spray the outside panes with an outdoor hose.
4. Clean Your Window Treatments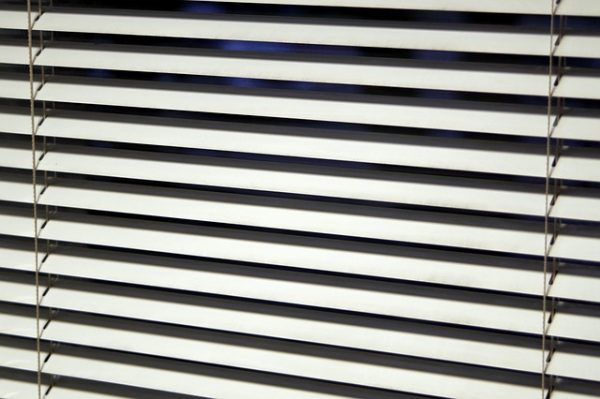 Now that your windows are clear and sparkling, think about cleaning those window treatments before putting them back up.
Pleated honeycomb shades can be easily vacuumed to remove dust and dirt. Use your vacuum's long bristle attachment to do the job quickly.
Clean blinds while the slats are facing downward. You can run a microfiber cloth along the slats, beginning at the top and dusting left to right. Then reverse the slats so they are facing upwards and repeat the process.
Depending upon the material of your draperies or curtains, you can either wash them by hand or in the washing machine, or you may be able to steam-clean them. Some materials may require a professional dry cleaning.
Enjoy Your Home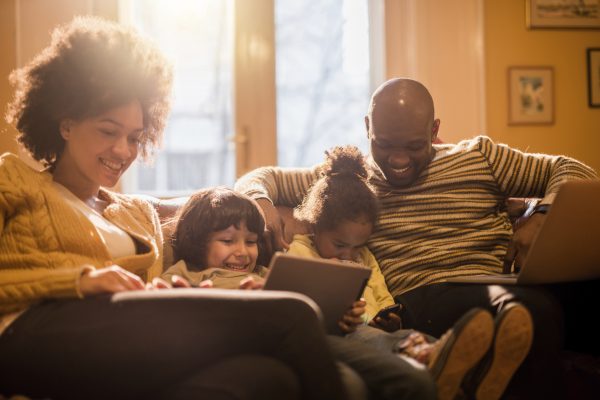 Now that you're done with four of the biggest spring cleaning tasks, it's time to relax and enjoy your surroundings. Light will now stream into your rooms through clear windows. If there's too much sunshine heating up your home, draw those newly cleaned draperies to cool things off.
You can now invite company into your home and not have to worry about carpet stains or odors, and your cabinets and walls are free of dust and grime. It just takes a few hours of your time once a year to spruce up your home for the season.
This article was written by King of Maids, a platform that makes it super easy for you to book a professional home cleaning.