As you know we spend a substantial amount of time at our workplaces. And a lot of these hours are spent at our desks. So, creating a pleasant and enjoyable atmosphere around it can really help your daily life.
At first, decorating your desk might seem trivial, especially if you have a busy schedule, but it makes your workspace feel more comfortable. Putting your anxiety or stress at ease will help you any day of the week, so embrace your creativity and see what you can do to boost your morale. 
Check out these five easy hacks to decorate your work desk on a budget. And soon you'll have colleagues asking you for decor tips. 
1. Bend Paperclips for Pictures
The most common way people decorate their desks is by setting up picture frames. They might contain photos of your pets, your family or whoever has your heart, but what if you don't have desk space?
Anyone who works in a cubicle knows they minimize the space you have to stretch out or set up decorations. You don't need to sacrifice your file organizer for a picture of your wedding. Instead, bend paperclips so one end slides into the fabric on your cubicle wall. The other end should face upward. You can hang light picture frames on them and arrange them however you like. 
2. Use Tape on Whiteboards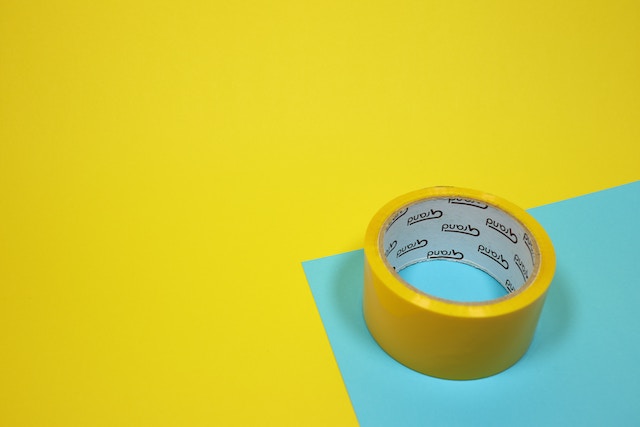 You might have the standard whiteboard in your cubicle that acts as your calendar or to-do list. Spruce it up a bit by buying a roll or two of colorful tape. You can stick it on surfaces like whiteboards and walls without leaving residue behind. Decorate your board however you like to put a splash of color on your desk.
3. Hang Mugs on Coat Hooks
Depending on how your cubicle looks, you might be able to hang mugs on coat hooks to keep yourself stocked for your coffee. Use coat or command hooks to space them out on your wall or the side of your desk. As long as they're clean, they'll make great decorations. Plus, it's always nice to skip the styrofoam cups and use a mug you love.
4. Reuse a Vase
When was the last time you had flowers at your desk? Depending on what you order, they could turn your mood around even on the toughest day. Pick out an arrangement that has light blue or lavender petals to invoke tranquility and see how they brighten your desk. Reuse the vase with other flowers to play around with what's seasonally available all year.
5. Buy a Lamp
It's hard to ignore fluorescent lighting at work, but it's much easier to relax when you get home and turn on the soft glow of your floor lamp. Make your work life better when you decorate with table lamps to make your cubicle feel cozier. It's a tiny investment that goes a long way. A bonus of using small lights is that you can grab a new lampshade anytime you feel like switching things up, since they're easy to swap out and are budget-friendly.
Start With Something Small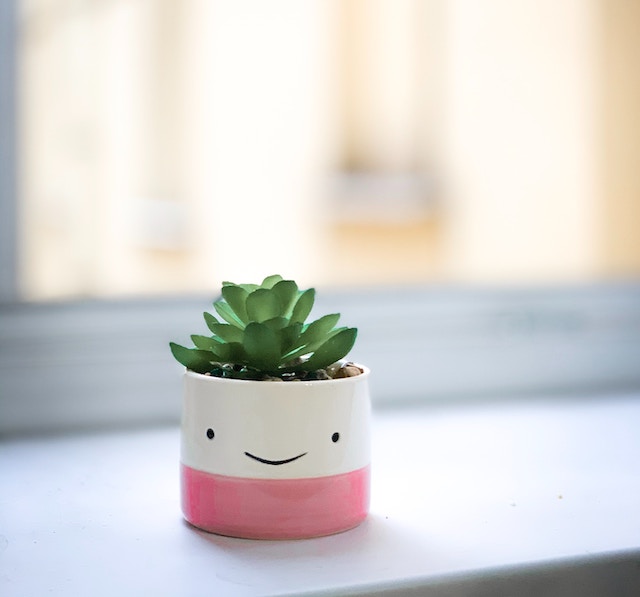 The only way your decorating dreams could go wrong is if you made a sudden, huge change. Start with something small, like ordering a vase of flowers or setting up a desk lamp. You'll quickly discover your favorite interior design style, both in the office and at home.
AUTHOR: KACEY BRADLEY
Kacey Bradley is the blogger behind The Drifter Collective, an eclectic lifestyle blog that expresses various forms of style through the influence of culture and the world around us. Along with writing for her blog, she has written for sites like U.S. News, SUCCESS, Guides for Brides, Hotel Online and more.
Follow Kacey on Twitter and subscribe to her blog to keep up with her travels and inspiring posts.