As the old saying goes: "an Englishman's home is his castle." Whether you're in England or not, the saying applies to most people who take pride in their homes—and for those who do, the process of home upkeep is ongoing. The good new is, there are tons of updates to your abode you can DIY, so you can keep your home looking great without breaking the bank.
1. Paint almost everything.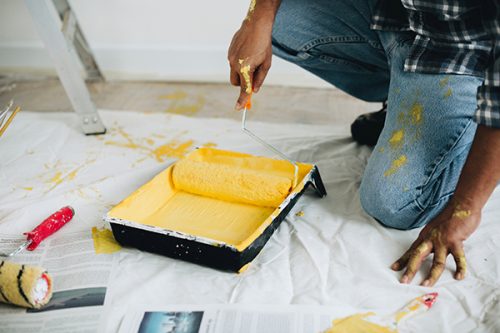 It sounds obvious, but you'd be surprised at the number of people who pay for painters and decorators. Sure, it saves a lot of time and effort and provides a professional finish, but painting is one of the easiest, most affordable DIY tasks you can do. And it's not just walls you can paint! You can refresh your kitchen by repainting old cabinets a bright color, along with your doors, wardrobes, and other wooden furniture. Don't stick to one solid color either. For a more creative touch, mix it up with stripes, checks, swirls, or any other design that speaks to you.   
2. Switch your lighting.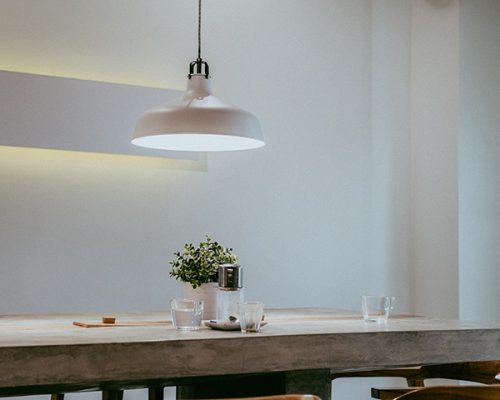 A simple yet effective update, changing the lights in your home can create a completely different atmosphere. Adding a dimmer switch makes for a cosier environment on chilly winter evenings, while switching out a single light bulb for a small or faux chandelier can add a little elegance to your dining room. You could also change your regular halogen bulbs to colored bulbs, or opt for long-lasting LEDs to save money. Introduce a new (or vintage!) lamp to your space for a classic touch.
3. Create insulated flooring.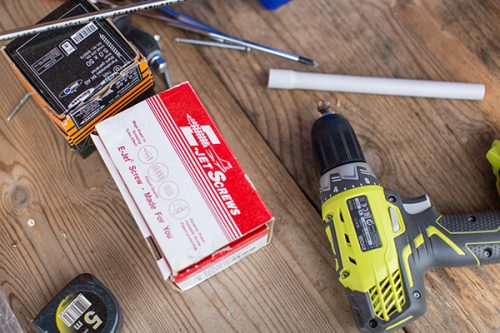 The prospect of insulating your home may seem daunting, but it will save you a lot of money on heating bills for years to come. Plus, there are a few easy, eco-friendly ways you can make these updates. All you need are the right tools and some simple know-how. Cork flooring is much easier to install than traditional wooden floorboards, with many panels available that snap together without glue or nails. It's resilient, stylish, and it sits well on plywood, concrete, or existing flooring to create a comfortable mat that will keep your floor warmer.
4. Install a log store.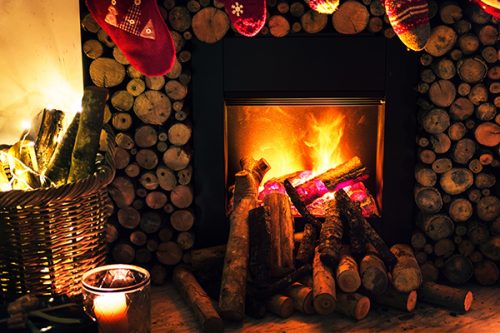 If your home already has a wood burner or a traditional fireplace, you'll still need somewhere to keep your fuel. Building a log store is an incredibly convenient solution that can be done for next to nothing. Most essential is finding the right location. It should be somewhere that's dry, easily accessible, and elevated enough that the bottom logs won't get  damp. All you need to build the frame are a few planks of wood, a hammer, and some nails. From there you can stack the logs inside and add a tarp curtain for further protection against the elements.
5. Build some fresh furniture.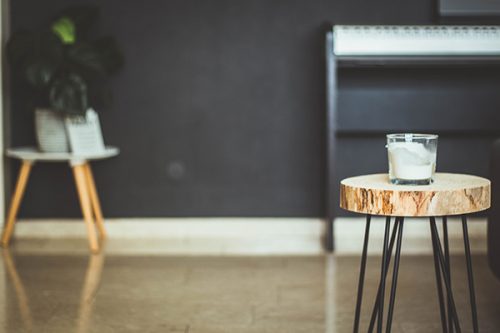 As your furniture gets older and experiences more wear and tear, it's sometimes better to replace it than to go through the work of repairing it. If you're a decent craftsman, then you may fancy making your own table and chairs. For novices, it's probably best to start with something small like a stool, then build up to more adventurous items from there. Otherwise, head to your local hardware shop for some flat-pack furniture. Putting this together might prove a challenge but it's a good place to start and will still be rewarding in the end.
Improving your home can be affordable *and* fulfilling when you do what you can yourself. Just start small and make your way to bigger projects (like building your own furniture). You'll probably impress yourself—and have some fun along the way!
AUTHOR BIO: ED SMITH
Ed Smith, An economics graduate, yet has a love for home improvement. Constantly wanting to find ways to make his home better and likes sharing his tips and ideas with others.