It's always a good time to visit New York. And the wintertime — despite its bracing, sub-zero temperatures  — holds particular advantages.
The atmosphere is magical. The coats are fashionable. And the need to hide from the cold provides the perfect excuse to explore some indoor hangouts.
Whether you're looking for free and cheap things to do in NYC, or just want some fun weekend suggestions, we've got the 13 hottest spots to hit up during winter in New York City.
All have been curated by the movers and shakers behind Cool Cousin — an up-and-coming app that connects travelers to like-minded locals for unique city guides and personalized advice.
Grab your gloves, your camera, and your MetroCard. It's time to explore New York City in the winter:
1. Put the "lit" in literature at Books Are Magic
Krystie, 28, Brand Strategy & Storytelling: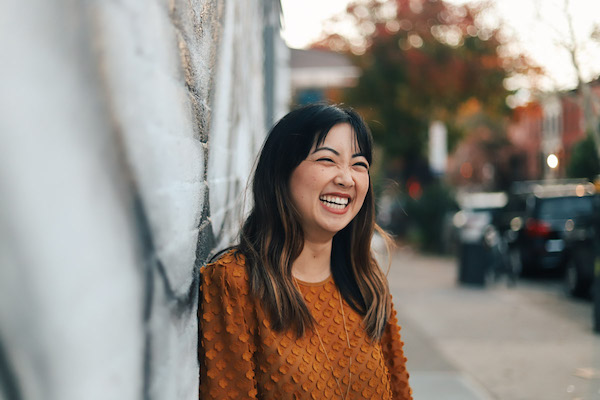 "Magical bookstore opened up by local author Emma Straub after our beloved BookCourt closed down in Cobble Hill.
Swing by for a cozy author talk and don't leave without some *magical* swag (and a photo at their new mural)."
Pro Tip: Bring a quarter so you can get a poem from their Poetry Gumball Machine!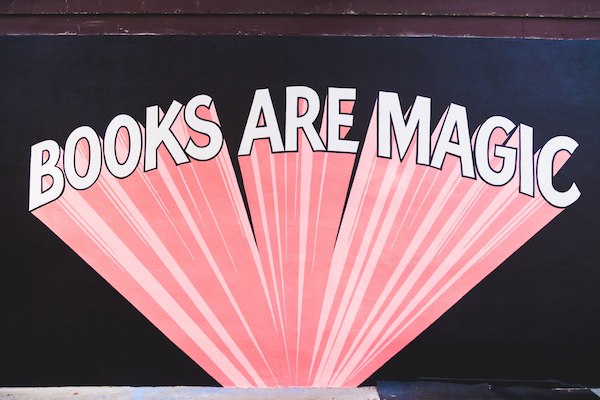 Books Are Magic, 225 Smith Street, Brooklyn — (718) 246-2665
2. Perfect your figure eights at The Standard Ice Rink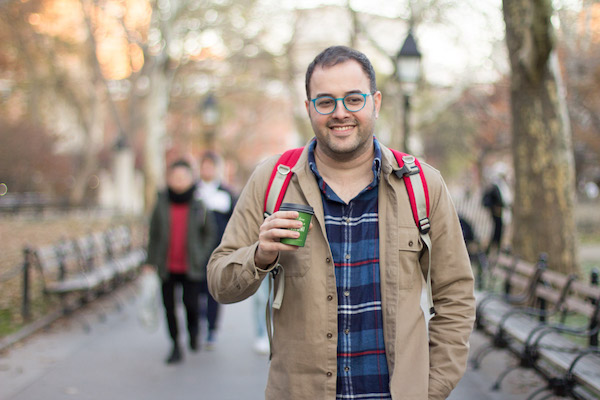 "If it's a cold winter day — go ice skating. Granted, it's not huge. But it's also not overcrowded, and you can stop for hot chocolate at the Standard.
Awesome experience for kids, especially those who haven't ice skated before 🙂 It's also very easy to get or book a skating lesson."
Pro tip: This isn't the cheapest option for ice skating in NYC (that honor goes to Bryant Park, which offers free admission). But it does make for a cheap date when you pair it with a wintry walk down the nearby Highline.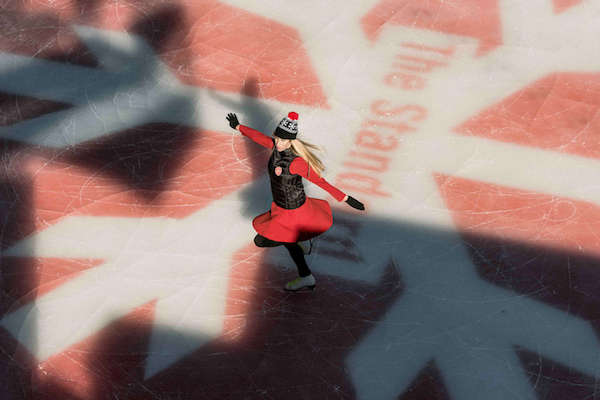 The Ice Rink at The Standard, 848 Washington Street, New York — (212) 645-4646
Free Bonus: Get Your Sweat On: The 13 Best Fitness Classes In NYC
3. Catch under-the-radar flicks at IFC Center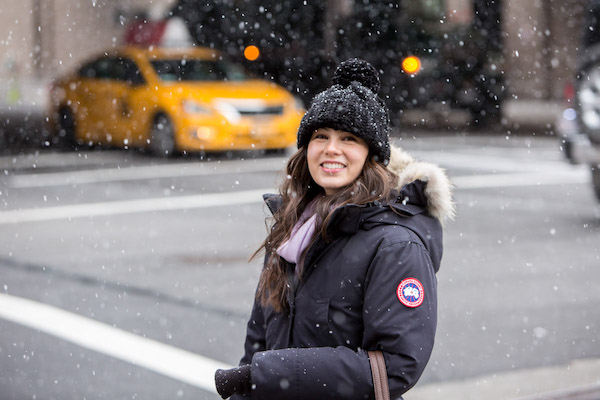 "One of my favorite winter traditions is going to this theater in March to watch all of the Oscar-nominated short films.
Throughout the rest of the year, the IFC Center curates a wonderful mix of old and new films from the most important filmmakers both in the U.S. and abroad. It's a must-see for any film buff."
IFC Center, 323 6th Avenue, New York — (212) 924-7771
4. Go old school at The Royal Palms Shuffleboard Club
"I stopped by this location last year because I was early for an R&B Only party on Degraw St. That was one of the greatest decisions I ever made!
A large selection of giant- and regular-sized board games are available for free and you can sign up to play shuffleboard. There's a cool story behind its opening, and the DJ pumps pretty decent tunes.
Really good for a planned party if you're gonna start early in the evening (around 6 or 7 PM). You have to be there in person to reserve a shuffleboard court, and at that time you may wait for 20 minutes to an hour."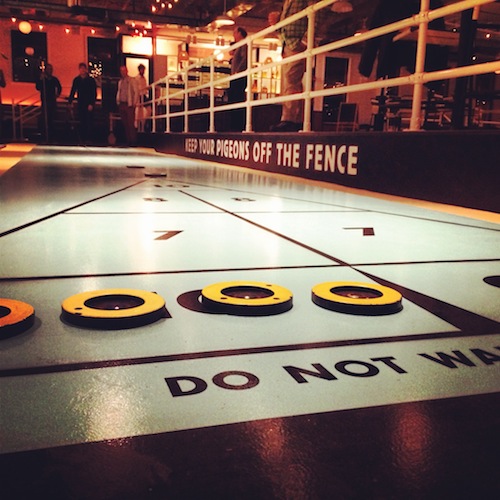 The Royal Palms Shuffleboard Club, 514 Union Street, Brooklyn — (347) 223 – 4410
5. Laugh yourself warm at the Upright Citizens Brigade Theatre
Hannah, 24,  Content Creator for the NBA:
"I have been to a few 'ASSSSCAT' shows here, and every time was a winner. One group called 'Grandma's Ashes' was fantastic. I legit was crying from laughing so hard. Incredibly talented and clever.
Super affordable (tickets run $5-12) and well worth it. A lot of shows are free and you just need to get there a bit early."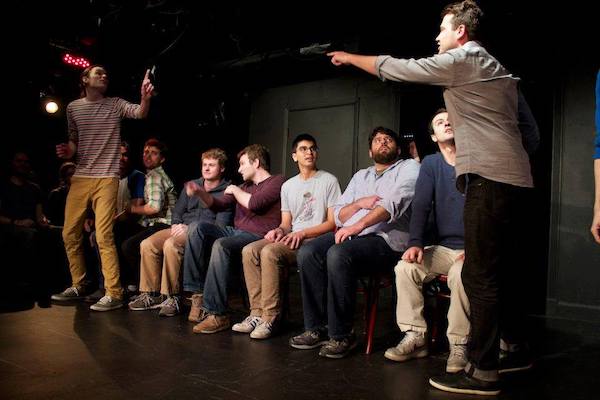 UCB Theatre, 55 West 42nd Street, New York — (212) 366-9231
6. Put your record on at Academy LPs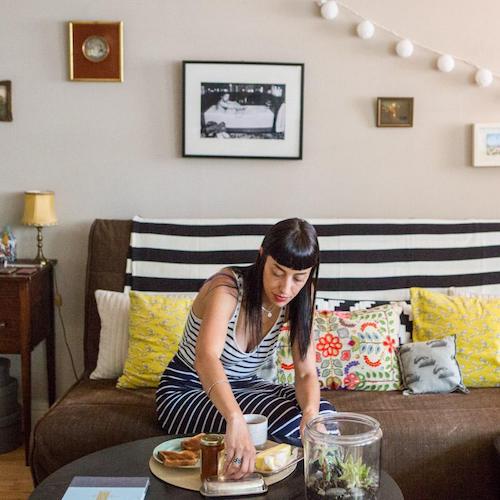 "Very nice spot to spend a few hours submerged into a bunch of good vinyls.
These guys have a pretty good collection of vinyls that goes from the early Velvet underground to some Somalian Orchestra. It's also near Franklin Avenue, one of the most beautiful streets in the lovely [Brooklyn] neighborhood of Greenpoint."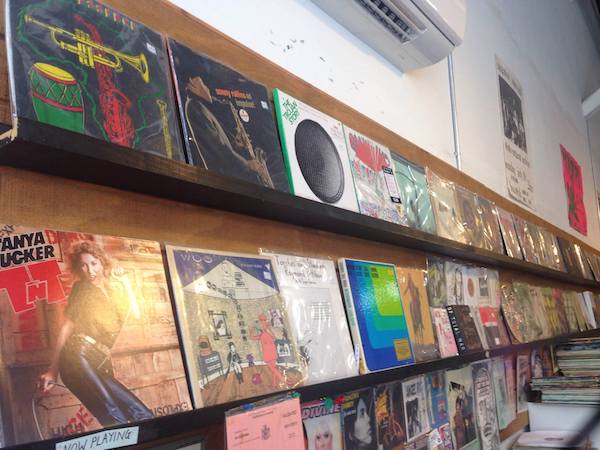 Academy LPs, 85 Oak Street, Brooklyn — (718) 218-8200
7. Discover live music and art at Brooklyn Museum: Target First Saturdays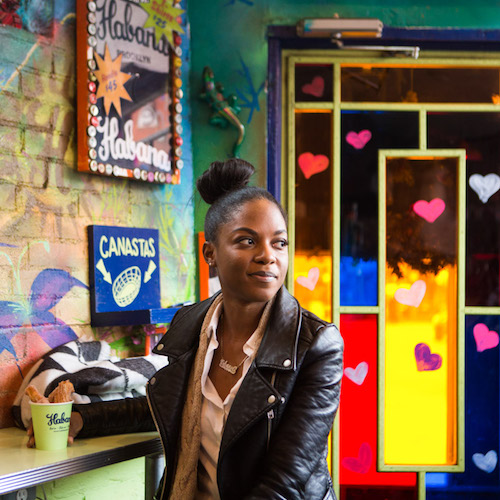 "If you're in town the first Saturday of the month, stop by for a free good time. All of Brooklyn comes out to enjoy some art, libations, and typically a good performance."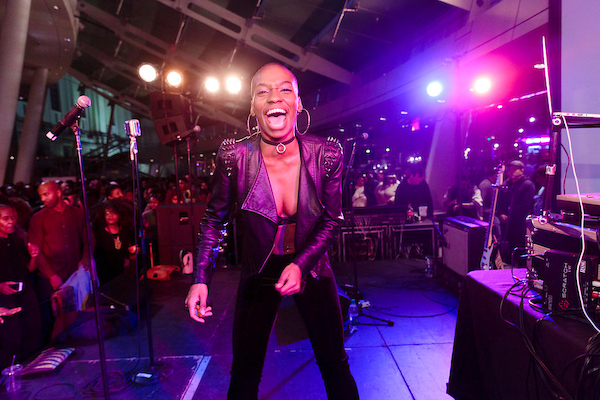 Brooklyn Museum, 200 Eastern Parkway, Brooklyn — (718) 638-5000
Free Bonus: The Top 28 Apps + Services To Make Moving To NYC So Much Easier
8. Watch cocktails come to life at Death & Company
Justin, 36, Digital Strategy and Standup Comic: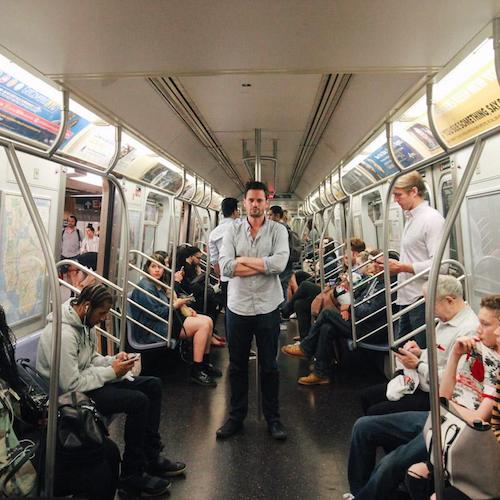 "One of the best places to get a drink in the city. This place makes you appreciate the art of bartending."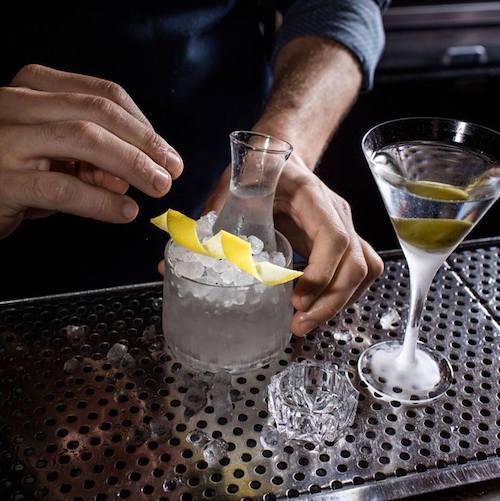 Death & Company, 433 East 6th Street, New York — (212) 388-0882
9. Beat the cold with old-school donuts at Peter Pan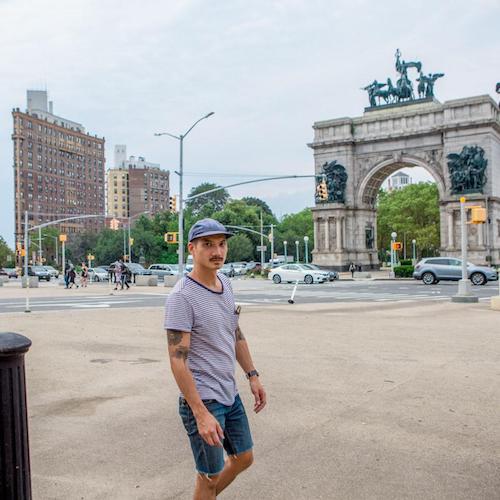 "This is a fantastic old-school donut shop located in Greenpoint, Brooklyn. My pick for best donuts in New York, and more than likely the cheapest too. I recommend the maple donut."
Peter Pan Donuts, 727 Manhattan Ave, Brooklyn — (718) 389-3676
10. Get cultured at the Museum of Modern Art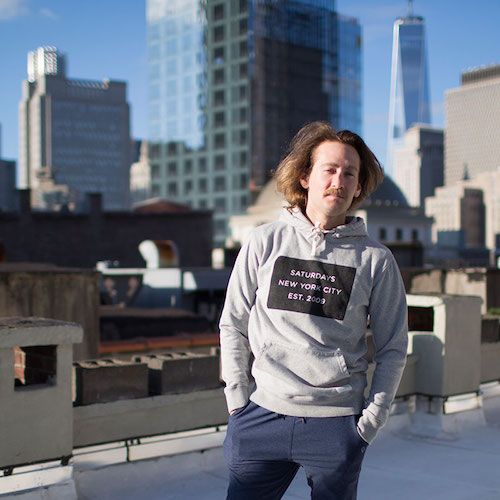 "Of all the museums, MoMA is my absolute favorite.
I like to arrive early, before the crowds. I think art is best viewed in solitude, and the MoMA is a testament to this. Early in the morning, it is nice and quiet and the experience always revelatory…  even after countless visits."
This is a fantastic old-school donut shop located in Greenpoint, Brooklyn. My pick for best donuts in New York, and more than likely the cheapest too. I recommend the maple donut.
Pro Tip: Skip the admission fee on Friday nights from 4-8pm.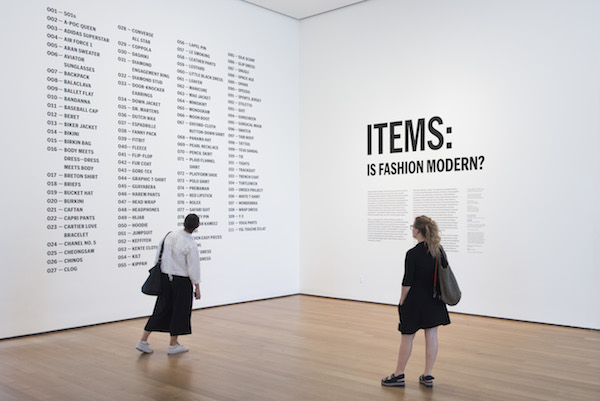 MoMA, 11 West 53 Street, New York — (212) 708-9400
11. Feast on açai bowls and Moroccan fare at Pause Cafe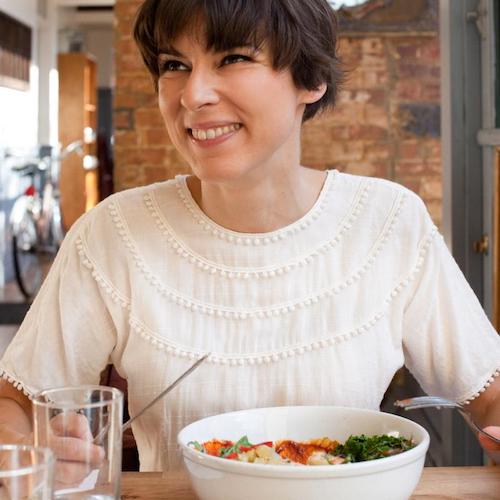 "One of the best places for a healthy breakfast in the city!"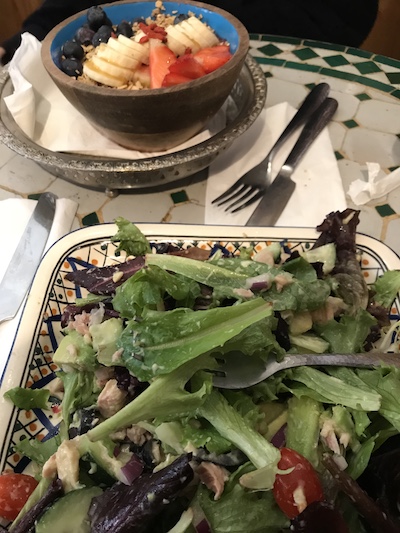 Pause Cafe, 3 Clinton Street, New York — (212) 677-5415
12. Enjoy top-tier performances for cheap at the Juilliard School
Natalie, 27, Corporate Trainer: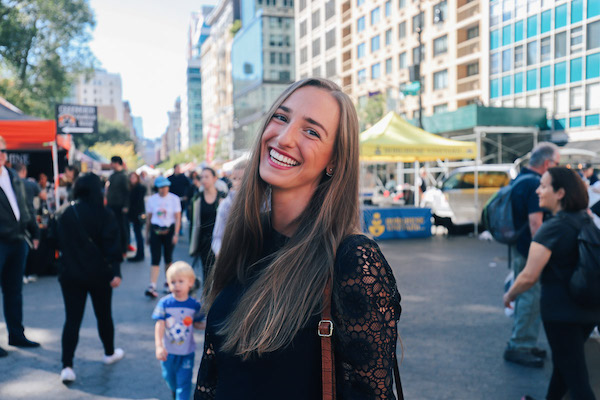 "Often there are free or cheap concerts (of all genres) at Juilliard. The performers are typically Lincoln Center material — but because they're students, you can have the experience for a portion of the price. Go to their website to see what's playing."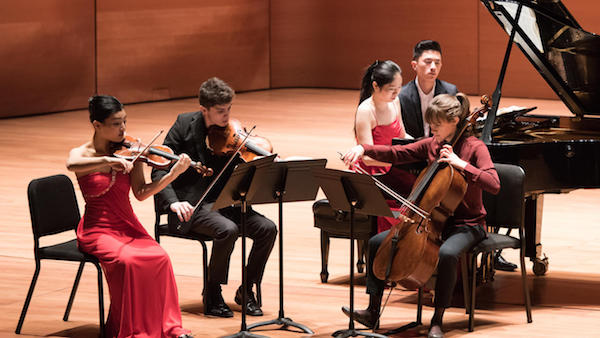 The Juilliard School, 60 Lincoln Center Plaza, New York — (212) 799-5000
13. Dance yourself silly at The Bell House
Sarah, 28, Human Resources Manager: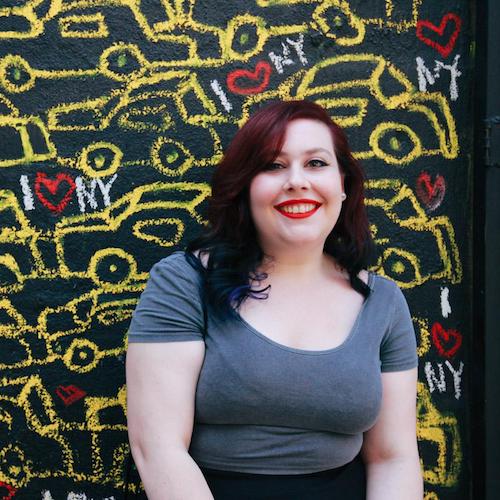 "This massive venue has the best '90s party once a month, as well as constant comedy shows. Tickets to shows are always cheap and usually sell out quickly, so check the calendar for the dates you're visiting and pick something out in advance."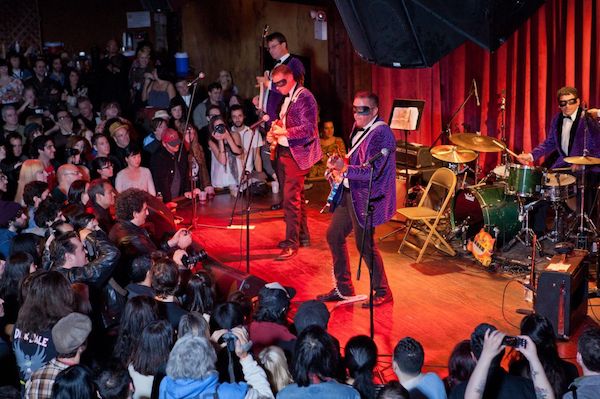 The Bell House, 149 7th Street, Brooklyn — (718) 643-6510