You've finally found the perfect home.
After some careful searching through some of the best neighborhoods in Chicago, you've managed to discover the property that not only suits your needs and sense of style but also fits within your budgetary restrictions. Now, all you need to do is transport all your belongings to your new property safely and securely.
For many people, the actual "moving" part of moving to a new house is one of the most stressful experiences they will face. There's so much to organize and do, it can feel as though you never have a moment to rest. Unfortunately, falling victim to the myths of moving can make your experience even more complex, because it means you need to fix problems you've accidentally created for yourself during the moving process.
To help you get ahead of the madness of moving, we're here to debunk three of the most common moving myths:
Myth 1: You Have to Move Everything at Once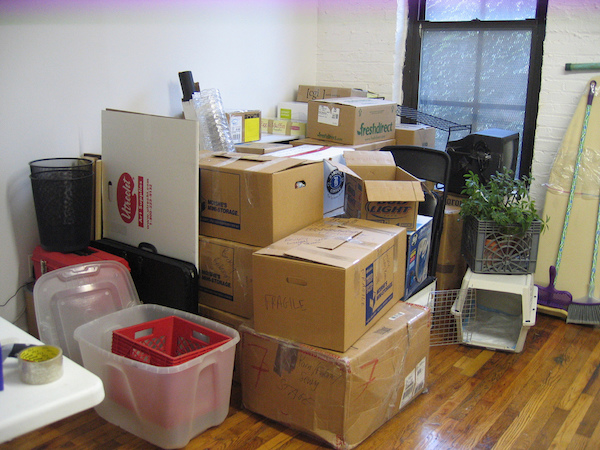 It's tempting to think that you only have a single day to move everything from one house, into another. However, this isn't a realistic approach — particularly if you're moving to Chicago from a different city or town. Not only will attempting to move everything at once give you more stress to deal with, but some movers will actively refuse to move certain items due to safety, ethical, and legal reasons.
To keep the frustration of moving to a minimum, consider storing some of your more valuable possessions in a space close to your new home, ahead of time. This will not only mean that you have less to handle on moving day, but it could also ensure that your most beloved possessions stay safe, too.
Myth 2: You Don't Need to Label or Organize Boxes
When you're rushing to get everything packed, taking the time out to label and organize your boxes can seem like unnecessary additional work. After all,  you're already at your wits' end from cramming everything you own into boxes and bins — adding an extra step of writing on and color coding the boxes seems overwhelming.
However, it's safe to say that you'll regret failing to organize your stuff ahead of time when it comes to unpacking.
The last thing you need when you're moving into a new home is to spend hours wandering around each room, trying to locate all the items you haphazardly packed in a hurry.
Free Bonus: 8 Expert Solutions to Your Toughest Moving Problems
Myth 3: Any Moving Company Will Do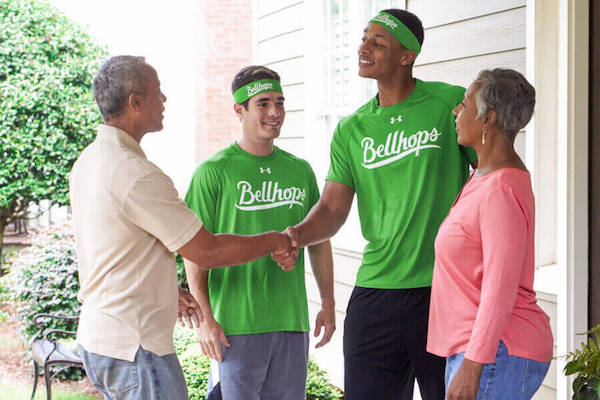 Finally, it's safe to say that if you want an easy, stress-free move, you need the right support from your moving company. Taking the time to choose an organization that can provide you with a consistent, comfortable experience from start to finish should guarantee that you encounter as few issues on the path to your new home as possible.
The right moving company will work with you on planning your move, and they may even be able to help you pick up some of the items you've stored in your personal storage facility when you're ready for them. Find someone you can rely on, and stick with them for a safe, simple move.
This post was written by Bellhops, a moving company that combines technology with a team of talented workers to provide a fun, friendly, and professional moving experience. They developed the nation's first tech-enabled platform, which streamlines the move-day process and ensures customers are matched with the most-qualified movers and professional drivers in their area.