You're paying a lot of money for your apartment in New York City. If you're lucky enough to have a decent view (or a window at all, for that matter), the last thing you want to do is block out the skyline with a noisy, ugly, fifty-pound air conditioner.
AC units are sort of like printers; the more money you spend on them, the nicer they'll look, but in order for them to work efficiently, they're going to be a little bigger. To make up for this otherwise wasted space, Garthen Leslie, average Joe turned inventor extraordinaire designed Aros, a sleeker, smarter version of your dumb window unit. Produced by Quirky and GE, this AC is a touch capacitive system controlled with an app on your phone, and will analyze data to help you save money; beauty and brains.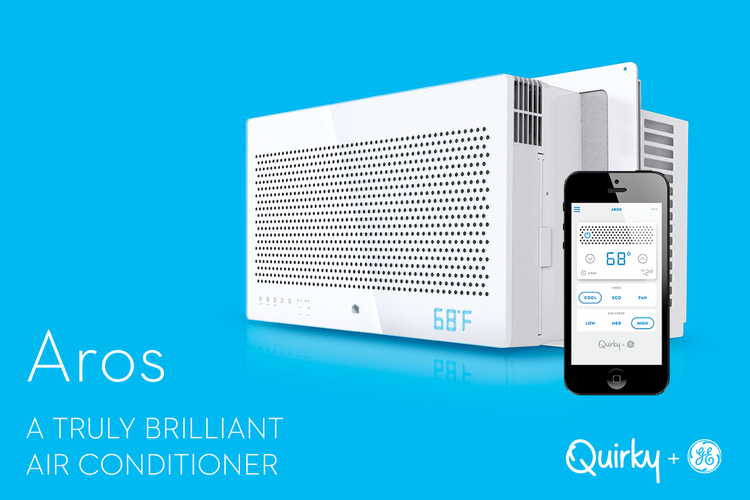 We've shown you how to install an AC unit in your window. But if that seems like too much work, or it throws off the vibe of your room, other options are available to keep you cool in the summer months. And let's be real; we're not talking about the oscillating dust collectors which are only good for your Darth Vader impression.
Dyson, a British company known for their high-tech, mod vacuums, has engineered bladeless fans that look like something straight out of the future. The new Dyson Cool AM06 was designed to minimize noise production and maximize a steady stream of cool air. It's pricier than the average AC window unit, but your apartment will look and feel a lot cooler with the bladeless system.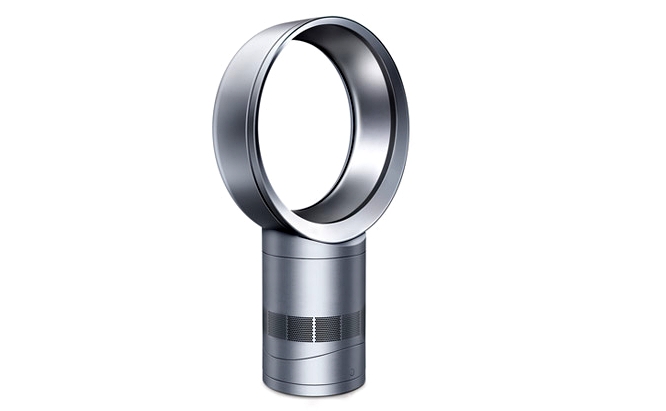 Another alternative is a standing evaporative air cooler. These freestanding units won't take up space on your window and skip out on the refrigerant system. Air is sucked in one side, where any moisture is evaporated. Then, just like after you sweat from exercise and cool down as you dry off, the air blown through the other side is much more pleasant. These devices aren't totally gorgeous, but one of the better-looking evaporative coolers out there is the Luma Comfort EC110S, and it's only $180.
If none of these seem quite right for you, we have one last suggestion: lots and lots of popsicles.