When you DIY a charcuterie board , you can enjoy a restaurant level experience from the comfort of your home. Delicious, well-balanced and picture-worthy all in one board.  These spreads are versatile, so you can easily adapt them to fit your preferences.
Here are five steps to build a holiday charcuterie board that will have you drooling.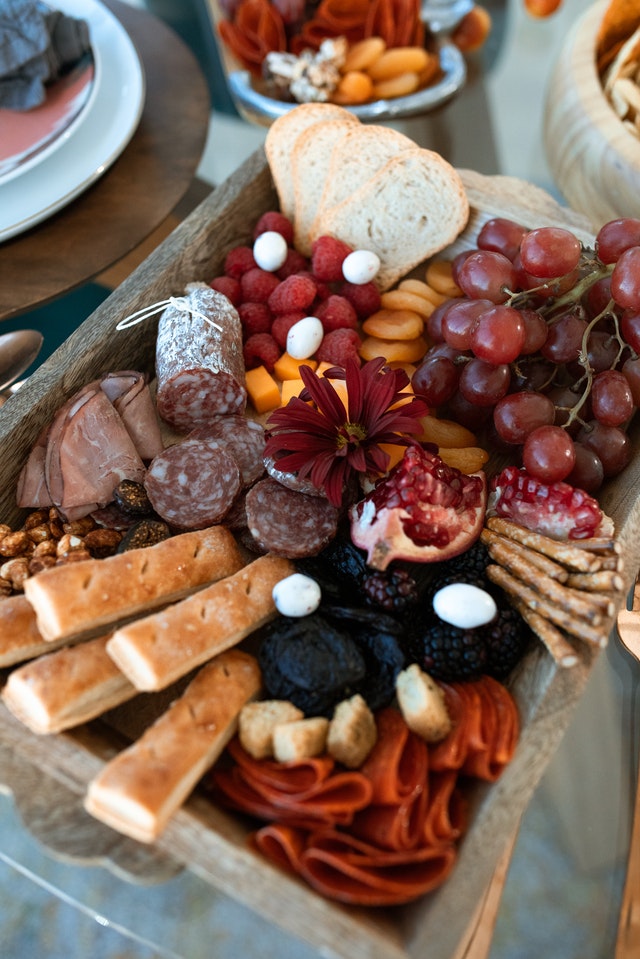 SOURCE: PEXELS
1. Select a board
While most photos feature a wooden serving tray, your charcuterie board can be any material you prefer. Slate, marble and ceramic trays are all popular options. It will be easy to clean a non-porous surface that is less likely to absorb liquids and smells. Evaluate how many items you wish to include and how many people you plan to serve. For parties, you may need to select one large board or several smaller trays to accommodate. Depending on the layout, you may also prefer to have multiple boards to spread throughout the room.
2. Purchase ingredients
Decide what type of charcuterie board you want to make. You can offer a seasonal selection, or focus on meats and cheeses or create a variety board. Create value by selecting choice ingredients that taste stunning on their own. Focus on freshness and variety to create quality and harmony.
Popular charcuterie foods include:
+Cured meats: Prosciutto, salami, pepperoni or smoked beef
+Cheeses: Brie, blue cheese, cheddar or mozzarella
+Fruits: Grapes, berries, dried apricot or persimmons 
+Vegetables: Cherry tomatoes, pickles or olives
+Nuts and seeds: Almonds, walnuts or pumpkin seeds
+Dips and spreads: Pates, relishes, fruit spreads or mustard
+Crackers or breads: Multigrain or baguette
3. Design the layout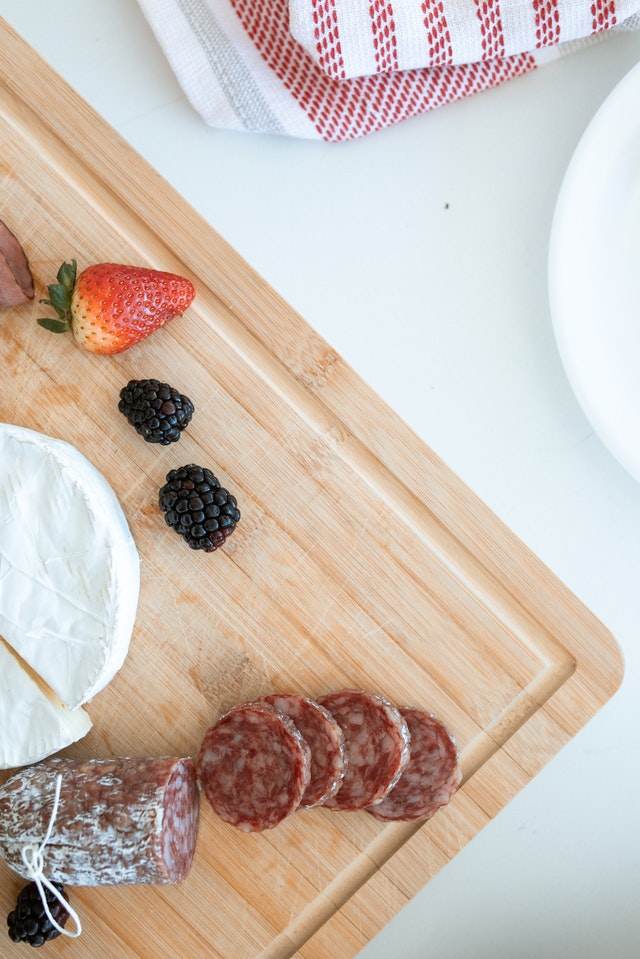 SOURCE: PEXELS
The key to an elegant charcuterie board is balance. Lay out your ingredients in a way that draws the eye to the abundant selection. Each food type should be easy to see and access—you wouldn't want guests to dig through a pile of meat to grab a single piece of cheese. Aim to spread out your ingredients to create a variety of colors and textures. Place the largest items like bowls, crackers and meats first and then use smaller elements like nuts, seeds and cheeses to fill in the gaps. It's best to space out similar types of ingredients to create a cohesive and opulent design. You can also display the foods in different ways. For instance, leave some cheese in blocks but also include slices for easy access.
4. Add finishing touches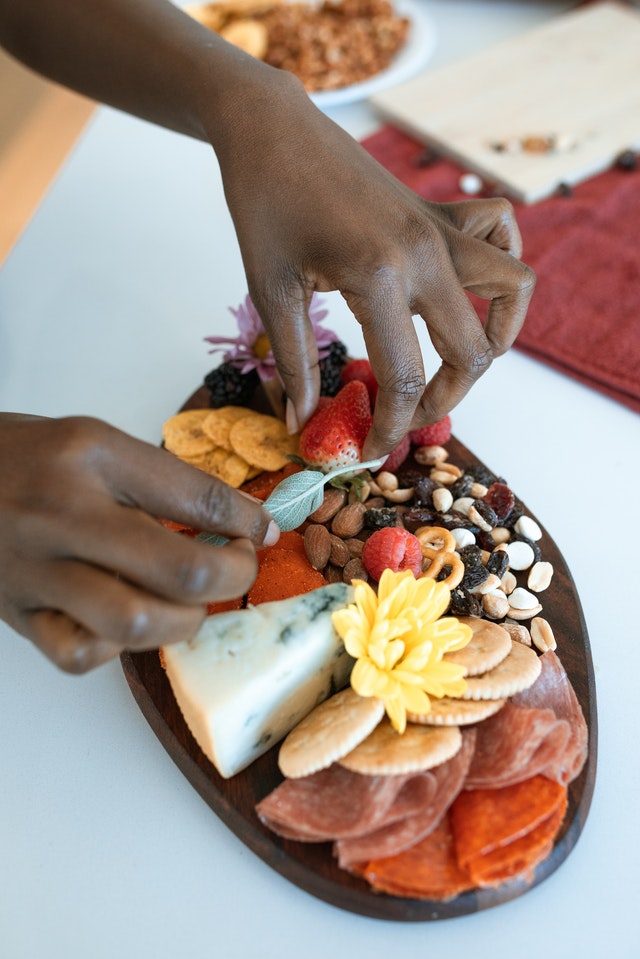 SOURCE: PEXELS
Fresh herbs are a lovely garnish to give the platter a finished look. You can tuck them under the food or bowls to hold them in place. Remember to include serving utensils, like a dip spoon and tongs. Take a step back before serving and decide if there are any gaps you could fill with pops of color or additional ingredients.
5. Have extras on standby
Charcuterie boards are delicious, beautiful and offer an expansive selection of foods. As a result, it's common for the spread to disappear onto the plates of hungry guests.
Prepare by having extras available to refill the trays throughout the evening. This ensures guests can try a little of everything and leave with full stomachs. Feel free to gradually replenish the boards since eating slowly leaves people feeling satisfied without overindulging.
Begin planning
Now that you know the five steps, it's time to begin planning your very own charcuterie board! A delicious spread like this is sure to delight.
AUTHOR: KACEY BRADLEY
Kacey Bradley is the blogger behind The Drifter Collective, an eclectic lifestyle blog that expresses various forms of style through the influence of culture and the world around us. Along with writing for her blog, she has written for sites like U.S. News, SUCCESS, Guides for Brides, Hotel Online and more!
Follow Kacey on Twitter and subscribe to her blog to keep up with her travels and inspiring posts!