When you live in a big city — where piles of trash line the streets instead of trees — sometimes you just need to escape. You need fresh air and greenery! It also wouldn't hurt to get some exercise in while you're at it. Going on a hiking expedition, you decide, is the perfect way to accomplish all this. Preferably in one of those towns where the sky is big and the buildings are small, surrounded only by open acres and livestock.
But first, you need to know how to pack for hiking. And therein lies the problem. I had no idea how I was supposed to fit everything I possibly needed for an entire day in just one bag when I started hiking. My first trek was out to the bottom of a waterfall. I envisioned that once I made it down there I would need a lot of food and water, and also some entertainment if I wanted to make a day out of it.
My packing strategy was not a good one: I basically just threw a bunch of beef jerky, fruit, nuts, and boiled eggs into my backpack, along with my water shoes, some extra clothes, and some books. Then, sensibly, I handed it off to my boyfriend to carry. Though I didn't get off that easy. I opted to haul our giant jug of water that wouldn't fit in the bag down the mountain, instead.
When we made it to our destination, we opened the bag and were confronted with chaos. The fruit became fruit juice. The eggs were smashed up against our shoes, and vice versa. You just don't want shoe on your egg or egg on your shoe. Everything was virtually unusable.
We've learned a lot since then. Namely, we invested in a strange briefcase that's specifically for transporting eggs. But I still wouldn't call myself a backpacking expert. So I turned to Chris Clearman, the Colorado entrepreneur behind Matador who turned smart and efficient outdoorsmanship into a business. If you thought my egg carrier was savvy, he's about to blow your mind.
"I'm a huge hiker and backpacker," Clearman assured me. Indeed, he created what seems like the world's smallest blanket (it can fold up to fit in your pocket) with outdoor lovers for whom space is at a premium in mind.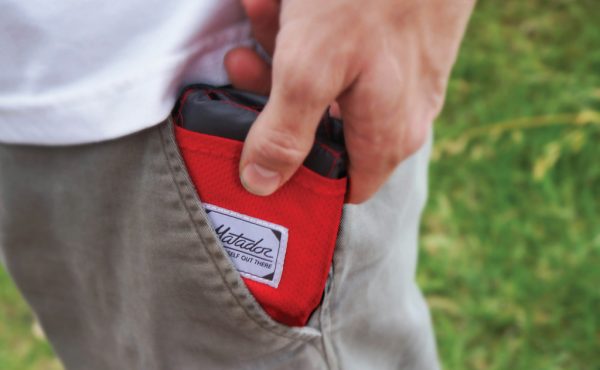 It turns out there's a world of whole hiking innovations that I had no idea about. Rather than carry around clunky jugs of water like a plebe, Clearman suggests the Sawyer mini water filter. It's basically a straw that transforms a river, a waterfall, or any water source around into perfectly drinkable water through a filtration system.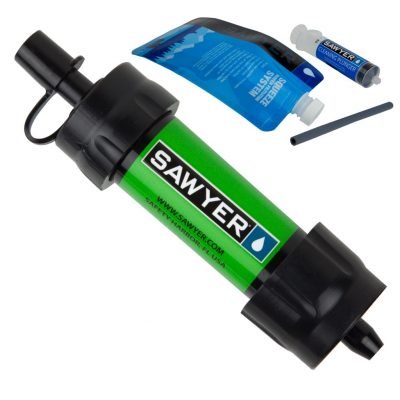 "There's a bunch of different versions of filtering straws," Clearman explained. "I would say the Lifestraw is the worst of them. When you're out on the trail you'll see that every backpacker has the Sawyer mini. It's a fifth of the size and it can filter hundreds of thousands of gallons of water [before you need to replace it], which is more than you'll ever use."
And if you have a hydration backpack, like a CamelBak, you can connect the straw to it; simply fill up the bag with some dirty river water and it will come through clean.
On the low-tech spectrum, Clearman also extols the benefits of wool. He explained how a simple clothing choice could save you room in your bag, especially if you're planning on turning your hike into an overnight camp:
"You can wear wool for a weeks on end and it never gets stinky," he said. "It doesn't retain sweat and you can wear it indefinitely. So it allows you to only take one shirt, one pair of underwear, and one pair of pants. If you're going on a long trip, that saves you a lot of room in your pack."
For winter expeditions, he adds that a down coat is the way to go; they scrunch down in your bag so you can make every inch count.
For long hauls, Clearman stresses that a compression bag will be your friend. You might not be able to get your tent any smaller, but compression bags can drastically reduce the bulk of your sleeping bags. "It can reduce it to a third of its size," he explained. "If you have a nice sleeping bag, you're not going to want to store it long-term in a compression bag, but, in between sleeps on a four or five night trip, it doesn't hurt at all."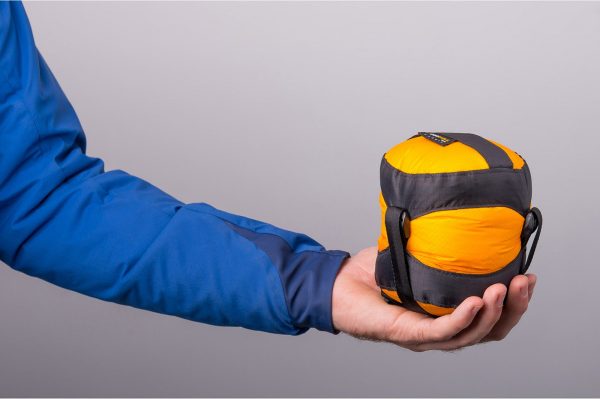 For both simple day trips and overnights, you can optimize the way you pack your food to save space. Learn from my mistakes: Throwing everything in your bag and hoping for the best will not work out.
"I usually vacuum seal all my food," Clearman told me. I have a FoodSaver. You can take just about whatever you want in those. You can take fruit and even pre-cooked foods. They'll stay fresh for days."
Dry goods, like nuts and granola, are also crucial fuel. If you're going on a deep wilderness hike and you're planning on cooking over a fire, "rice, rice noodles, pasta, and quinoa are filling and easy to make," Clearman said. He recommends vacuum sealing those as well and just cooking them in the bag in boiling water while you chill out.
The only thing that could get in your way of your perfect hiking trip now is rain. But Clearman has some tips for that, too. He says you're going to want dry bags to put your wool clothes, your sleeping bag, and your vacuum-sealed food in. "Dry bags are key. If your gear gets wet it's useless. They make really thin, ultra-seal dry bags that you can put anything you need in them."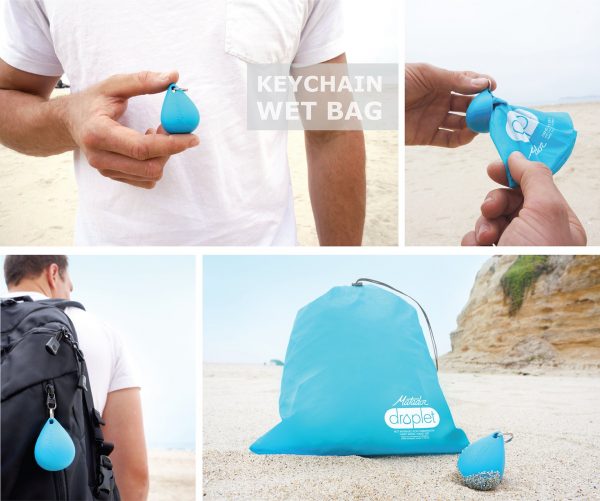 Basically, packing for hiking is all about putting bags in other bags. It's a little absurd, but totally necessary. Your choice of backpack, the ultimate bag, is also important. You're going to want to go with one that's roomy and waterproof — but most of all, light.
If you want to pack smartly, it all really ends with what you're putting everything in. Hardcore hikers recommend something simple and sturdy like the Gorilla 40 Ultralight Backpack. Key features include shoulder straps and hip straps to distribute the weight.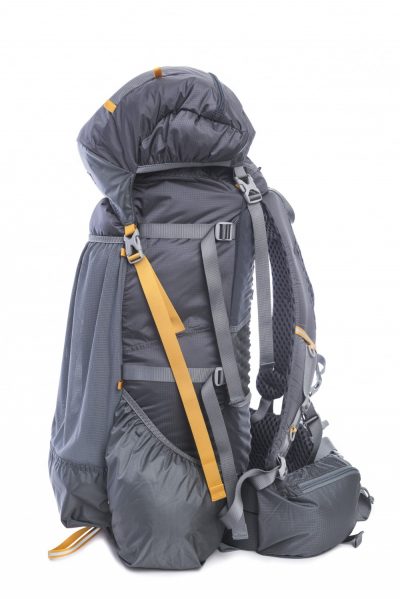 It's safe to say your backpack should probably not look like a pair of cargo shorts; extra pockets add more weight, and they'll probably just confuse you. Rooting through a million compartments just to find your car keys after a hike — when you're already dreading going back to the trash piles of the city — is not fun, trust me.
Hiking is all about enjoying nature — being prepared can help you do that. It's not one of those hobbies that force you to invest in bulky equipment that you have no place to store, especially in a tiny apartment. Though, if you need storage, MakeSpace can help.
This article was written by Gabby Bess, a writer living in Brooklyn, NY.