In a perfect world, you'd be storing your beautiful surfboard, paddle board, and beach cruiser in your beautiful beachfront home. But this is reality, which means you have to find storage space for your beach rides in your much-less-sandy-city pad.
Even if you have a garage, knowing how to store surfboards, paddle boards, and beach cruisers can be tough without expert advice.
Luckily, we culled the best tips from Pinterest, surfer magazines, design blogs, our brain, and more. Not for fun (it was fun), but to bring you this step-by-step guide that shows you how to clean, care for, and store your favorite beach rides.
These tips won't transform your place into a palatial beach house, but they will make storing your surfboard, paddle board, and beach cruiser so much easier.
Click any of the below links to jump to a specific section:
How To Clean A Surfboard
How To Clean A Paddle Board
How To Store Surfboards And Paddle Boards
How To Wash A Beach Cruiser
How To Store A Beach Cruiser
How To Clean A Surfboard
Leave your surfboard in the sun before scraping off the wax.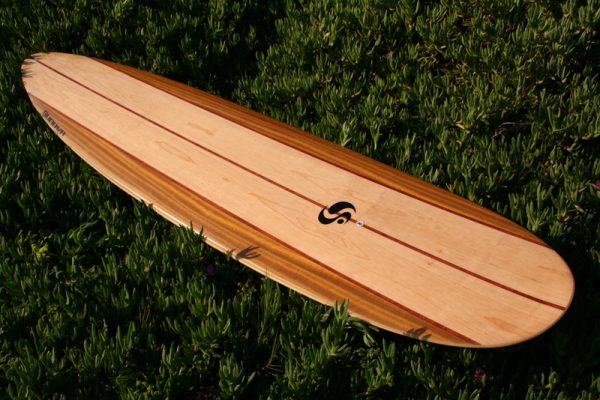 When it comes to surfboard care, removing old wax is 90% of the job. But don't start clawing at that stuff the second you get home from a day at the beach.
Provided it's a warm and sunny day, leave your longboard outside on the lawn or driveway for a couple minutes. The sun will loosen the wax for you, making your cleaning job much easier.
Yeah science!
Remove surfboard wax with a comb or credit card.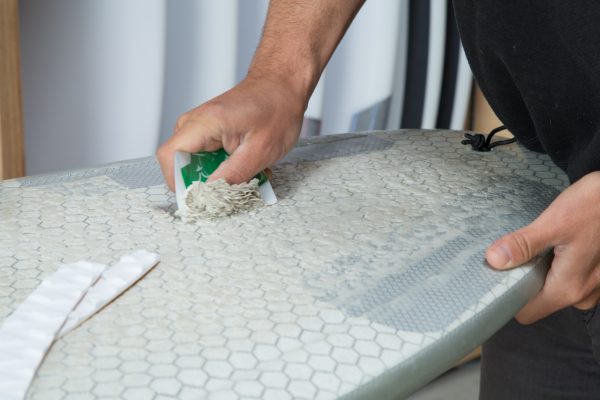 Now that your residual wax is nice, soft, and melty, it's time to scrape that gunk off your board. Commercial wax combs are one way to get the job done, but if you don't have one, you can also use your driver's license or credit card.
Seriously, the pros recommend it!
Just don't get overzealous and snap your Visa in the process.
In a pinch, pour melted coconut oil on your surfboard.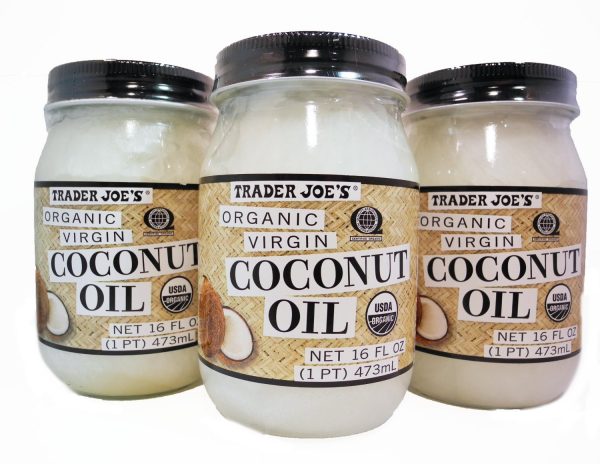 The old credit card trick didn't work?
And neither did the Pickle, which everyone told you was "the best"?
No problem. Here's what you should do:
Get pure coconut oil from your kitchen.
Melt the coconut oil in a pot.
Pour it on your surfboard.
Use a wooly towel or rag to rub off the last tough specks of wax that just won't budge.
Make your surfboard shiny with WD-40.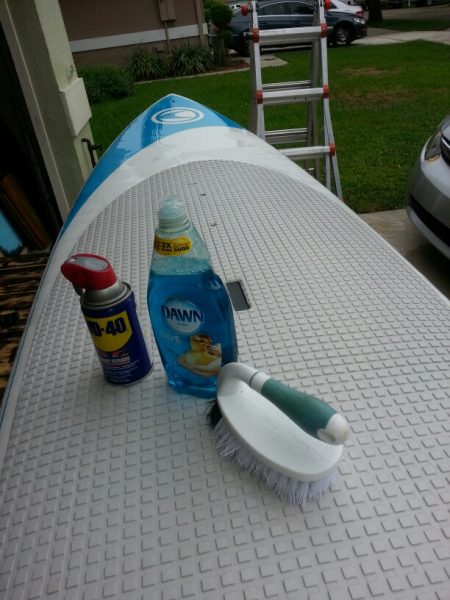 Now that your surfboard has been thoroughly scraped, spray some WD-40 on it. This should take care of any lingering grime and leave your board looking brand-spanking-new
Don't take our word for it, though. Take the word of this surfer who shows you how to quickly clean your surfboard:
How To Clean A Paddle Board
Don't just wash the obvious stuff on your paddle board.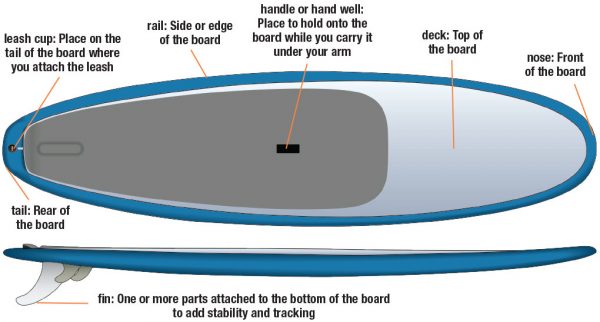 Any good stand-up paddleboard clean begins with washing down the deck pad. To prevent mildew and bacteria from growing, use a mild detergent on that area from time to time.
But that's not all. Your job isn't done when you've finished rinsing the deck pad.
Your whole board needs to be cleaned every time you go in saltwater. That's right, your board's fin boxes, leash plugs, slider nut, and screw need some TLC too.
Watch the paddling pros at NRS to learn how to clean your SUP, protect it from UV light, and repair common valve problems:
What happens if you don't clean and protect your entire board?
Well, it might pick up bacteria and rust. And do you want rust?
Of course you don't. Now go rinse that slider nut.
Spruce up your SUP's deck pad with Simple Green.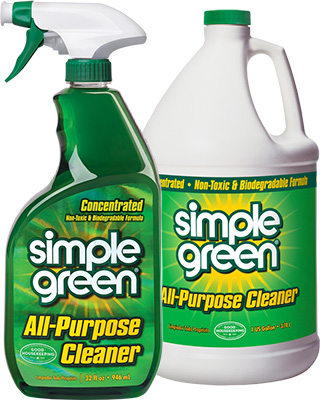 If your stand-up paddle board's deck pad is looking especially dirty, put some Simple Green on it.
Why?
Because multiple paddleboard pros recommend the powerful, non-toxic, and all-purpose cleaner for removing dirt and preventing that dreaded rust and mildew.
Just test a small area first to be extra safe. Then, when you're all clear, apply some Simple Green across your SUP's entire pad.
How To Store Surfboards And Paddle Boards
Keep your paddle board out of the sun.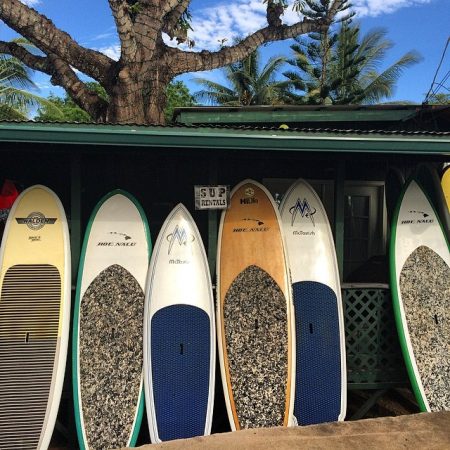 When you're not out using your SUP board, keep it away from direct sunlight. This might seem a bit silly since it was made to be enjoyed in the sun, but prolonged exposure can do some real damage.
What kind of damage?
UV rays will mess with your board's finish. If your paddleboard overheats, the air in its foam core expands, which could lead to delamination, cracking, and splitting.
And who wants that?
No one. No one at all. So keep your paddleboard in the shade.
Better yet, store it in a paddleboard bag. That way, it's also protected from dings and nicks.
Save floor space by storing your surfboard and paddleboard vertically.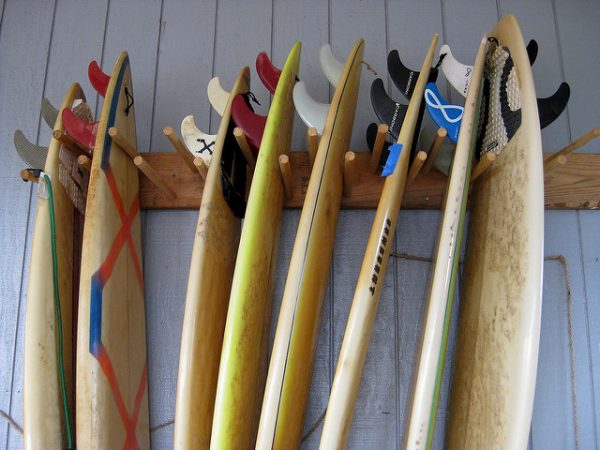 When it comes to surfboard and paddle board storage solutions, this is the most obvious choice:
A vertical surfboard rack from a place like Epic Surf Racks.
A surf rack can typically store four or five boards, and you can keep them in your hall, garage, or even out back.
Don't want to drill any holes in your wall?
Get a freestanding surfboard rack.
Down to search for studs?
There are plenty of wall surf racks to choose from. They tend to store a few less boards (usually 1-3 boards), but they also won't take up any floor real estate.
Surfer Today has a nice round-up of the best surfboard wall racks. It also lists the cost and other specs for each one.
Save floor space AND money by DIY-ing a surf rack.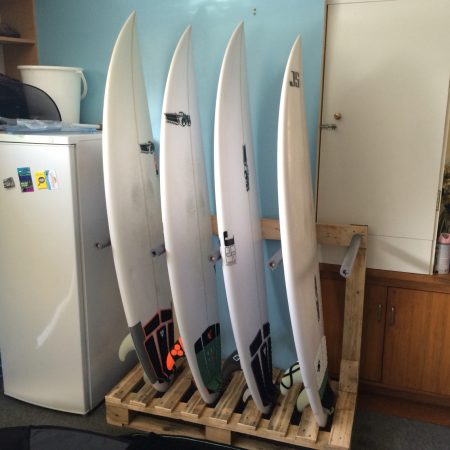 Depending on where you shop, surf racks can get expensive.
But don't worry. Here's the good news:
They're easy to build on your own.
For example, this DIY surf rack by Chad Engelgau requires little more than some PVC pipes, wood planks, and pipe insulation: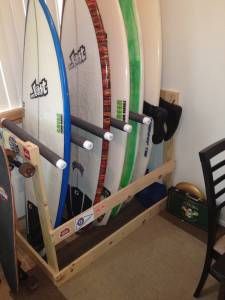 You can also make a surf rack out of rope, carabiners, and eye bolt screws if you follow this guide by Korduroy. They even made this video to walk you through the entire process:
Also, the whole DIY storage project cost less than $10. Wins all around.
Save floor space and wall space by hanging your surfboards from the ceiling.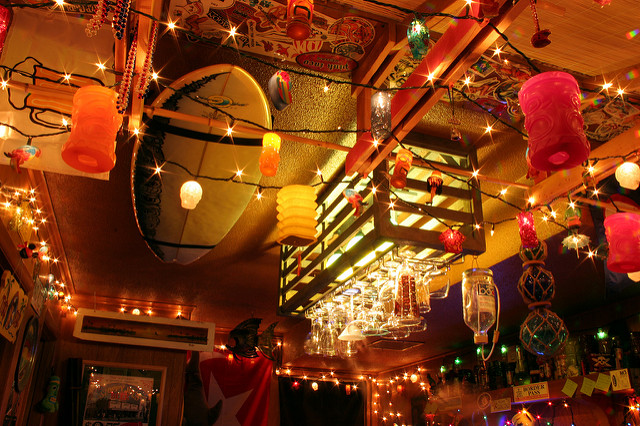 Don't want to give up your floor or wall space for a surfboard storage rack?
You don't have to. Store your surfboards way up above.
No, not in the sky. But on your ceiling. In a surfboard ceiling rack.
As you'll see from this beach house on House of Turquoise, two bent metal rods screwed into the ceiling will keep your boards securely in place and out of the way:
You can find a variety of surfboard racks (or "slings") like these online. But if you're lucky enough to have the right rafters, you can also take a page of this dude's playbook and simply slide your boards on top of them: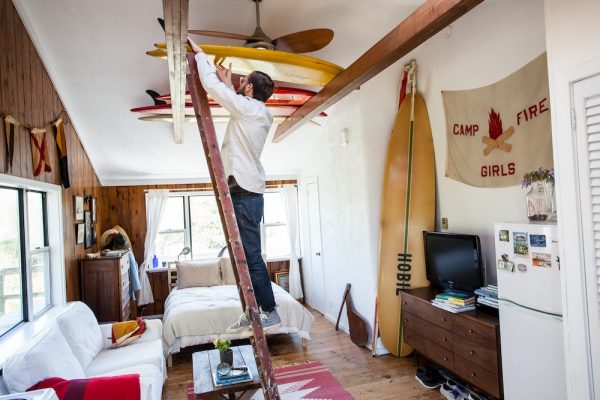 Now that looks rustic.
Build a surf shed.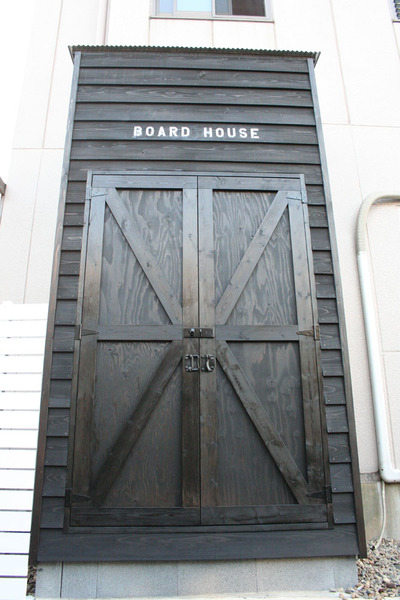 Have a backyard?
Well then you have enough space to build a surf shed.
Although most people use sheds for storing gardening shears and power tools, Kai Style Creative transformed a shed into this board house: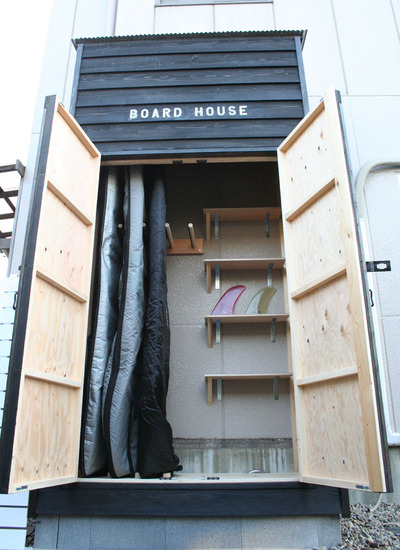 The board house boasts:
8 dowels that vertically store 4 surfboards
4 shelves that store surfing accessories like wax, combs, leashes, and fins
2 lockable doors that store zero disappointment
If you're handy, feel free to build a board house.
If you're not, feel free to buy a standard shed at Home Depot, Lowes, or basically any other home improvement store imaginable.
Either way, you end up with new storage space for all your surfing gear. This means when it's time to hit the beach, you only need to make one quick stop at a place that's open 24/7 and has everything you need for a good time. Kind of like Ralphs. But not.
Save money, time, and effort with this easy surfboard and paddleboard storage trick.
There's one way to store paddleboards and surfboards that costs zero dollars, requires zero effort and takes approximately 10 seconds of your time:
Lean them up against the wall.
This is actually a great aesthetic move if your boards complement the paint on your walls. Or if your boards look really nice like the ones stored on these surf racks from Hawaiian Gun Rack: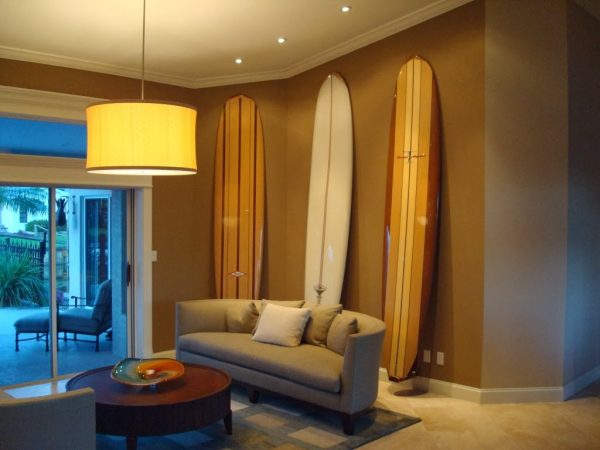 Place some spare rubber or padding where your boards touch the wall to help keep them in place.
Or if you're nervous that your boards will crash down into your face, you can always return to Step 1 and mount your boards to the wall with a rack or straps.
Need a wall rack or straps for your paddle board?
Look no further than here for paddle board wall racks and here for paddle board straps.
Best way to store surfboards and paddleboards: Clutter.
Simply schedule a Clutter pickup and hand us your surfboard, paddleboard, and anything else you want us to put in storage.
We'll pick everything up (including your heavy furniture, exercise equipment, appliances, and more), store it in our secure and temperature-regulated storage facility, and create an online photo catalog so you always remember what you have in storage.
The best part:
When you need something back, you don't have to visit a self-storage unit.
The only thing you actually have to do is log into your Clutter account, select the item's photo, and we'll deliver it to you.
How To Wash A Beach Cruiser
Wash your beach cruiser with dish soap.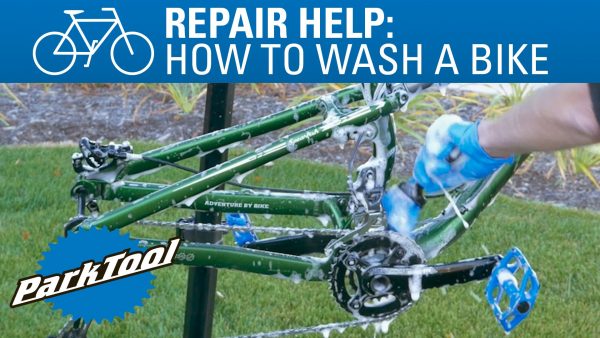 Beach cruisers might need special storage racks, but when it comes to cleaning them, they're not so different from your standard bike.
To keep your cruiser looking fresh, just hose down the whole thing and then sponge its frame, seat, and spokes with warm soapy water.
By the way, no fancy custom bike detergents are required. The "soapy" part can come from whatever soap you have under your kitchen sink. In fact, biodegradable dish soap like Dawn works excellent.
Don't forget to wash your beach cruiser's chain.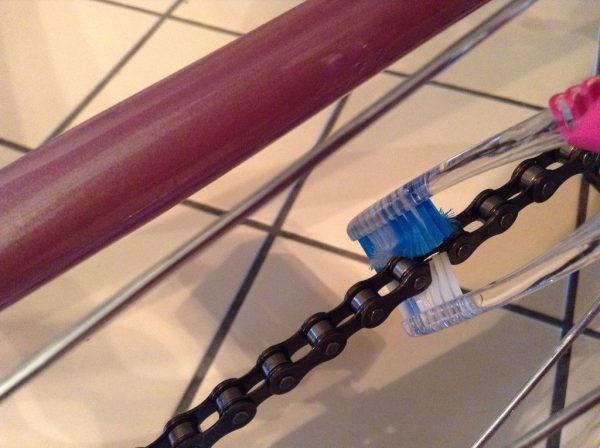 A lot of people skip the bike chain when they're cleaning their ride. And that's understandable because it's usually pretty gross. Plus, it's sharp and spiky.
But here's the thing:
Don't avoid that chain. Dirt can easily cake in there and cause bumpy rides. Not to mention wear out the cogs and chain.
When you're washing your beach cruiser, save the chain for last. When it's go time, really get in there.
Sponge the entire chain with soapy water. And brush the chain with a toothbrush to remove any leftover mud, grime, or sand.
If you're in a rush, here's how to wash your beach cruiser in only five minutes:
If you're not in a rush and have 30 minutes to spare, here's how to thoroughly clean and degrease your beach cruiser:
Keep your beach cruiser well-oiled.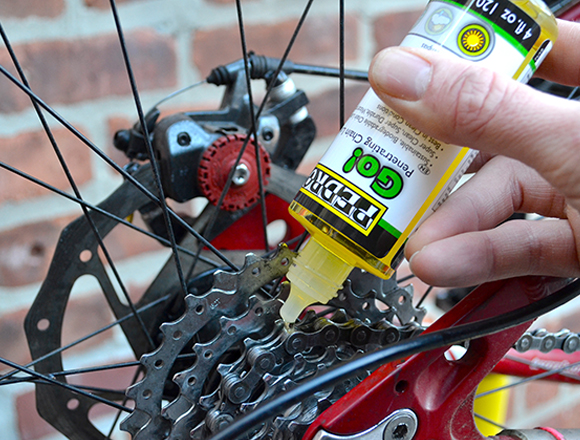 It's not just important to clean your cruiser bike's chain and gears. You should also keep them well-oiled so your bike continues to run smoothly. A lot of bike owners recommend using Pedro's Road Rage to keep your chain lubricated.
And while you're at it, give your beach cruiser's brake cables and levers a once-over. They kind of help you brake. Which means they kind of help you avoid accidents. So be kind to them.
How To Store A Beach Cruiser
Research beach cruiser racks.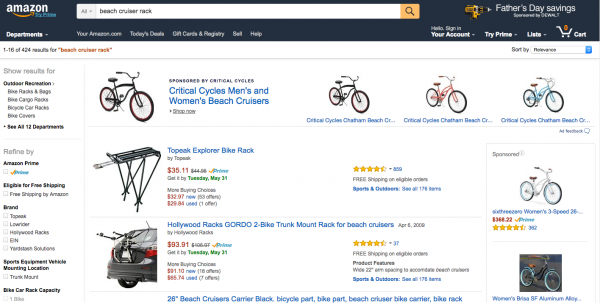 If you're planning to store your beach cruiser on a rack, don't just buy the first beautiful bike rack you see. Do a little digging first, because beach cruisers are special beasts.
The curved frame that makes beach cruisers so unique can also pose a problem for some racks. Depending on what you're working with, you may need to buy adapters or extra gear so your cruiser stays in place.
Bottom line:
Consult the pros at your local bike shop to figure out your best move.
Or — you can, you know, buy an actual beach cruiser rack.
Hang your beach cruiser on hooks.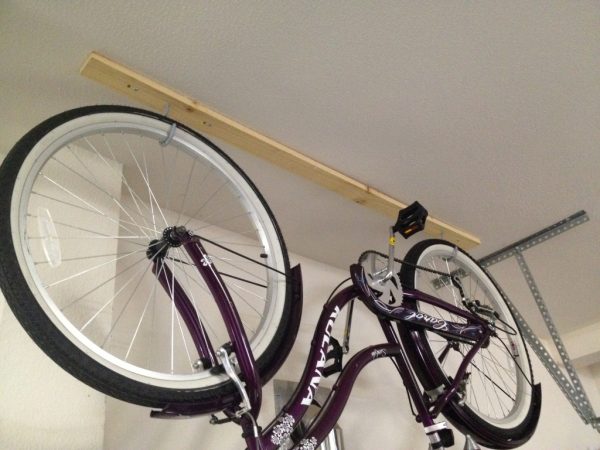 Suspending your beach cruiser from a hook on your garage ceiling — or even, as one BikeForums user noted, exposed wall studs — is one of the simplest and cheapest cruiser bike storage solutions.
Don't worry. Your cruiser doesn't weigh too much. It'll hang there just fine.
But if you'd like to go with another hook scheme, check out what Jose and Charity Gonzalez from Our Pemberly did with their two beach cruisers: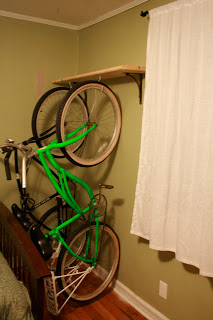 The couple took the hook idea and modified it into a DIY bike cruiser wall rack with a shelving board, brackets, and hooks.
Best way to store beach cruisers: Clutter
Sure, you can let your beach cruiser eat space in your home. Or, you can let your beach cruiser eat zero space in your home by effortlessly storing it in Clutter.
All it takes are these three simple steps:
Hand us your beach cruiser along with anything else you want us to safely store.
Kick back and relax. We'll take care of the rest.
We'll pick up everything (yep, even your sofa, mattress, dining table, dresser, surfboard, paddleboard, and more) and store it in our secure and temperature-regulated storage facility.
Worried you'll forget what you packed?
You won't. Because we'll also create an online photo catalog of your stuff so you always remember what you have in storage.
Need something back?
No sweat, and no need to leave home either. The only thing you actually have to do is log into your Clutter account, select the item's photo, and we'll deliver it to you.
That's how storage should be — incredibly easy.
Got our Clutter back today. 29 bins + a bike. Renovations almost done. Thanks for your great service!

— Jeremy Baksht™ (@jbaksht) July 17, 2015
Top image via Hawaiian Gun Rack