With the uptick in intergenerational living that we've seen over the last few years, more families are seeing the value in the moving-in-with-the-in-laws arrangement. Saving on housing, having more people to help with childcare and household chores, and developing relationships are just some of the benefits.
However, lack of privacy and turf wars are commonly cited as problems when living with family. Here are seven tips that will help you organize the space and maintain balance until you're ready to strike it on your own.
1. Have Rules
It's important that rules be well-established before any moving takes place. If you're living at your in-law's home and they have a strict "no shoes in the house" rule, make sure you abide by it. If they're living in your house and you don't want their dog on the furniture, they need to respect that, too. Make sure that any deal-breakers are defined before boxes are brought in.
2. Establish Routines
If you work during the day and your mother-in-law is at home, have her do her laundry while you are working. That way, when you do finally get home in the evening, you aren't fighting over the washing machine. The same goes for showering and cooking times, as well. You don't want to be baking a chocolate cake to take to a party while someone else is cooking a particularly garlicky dinner.
3. Rent Out Storage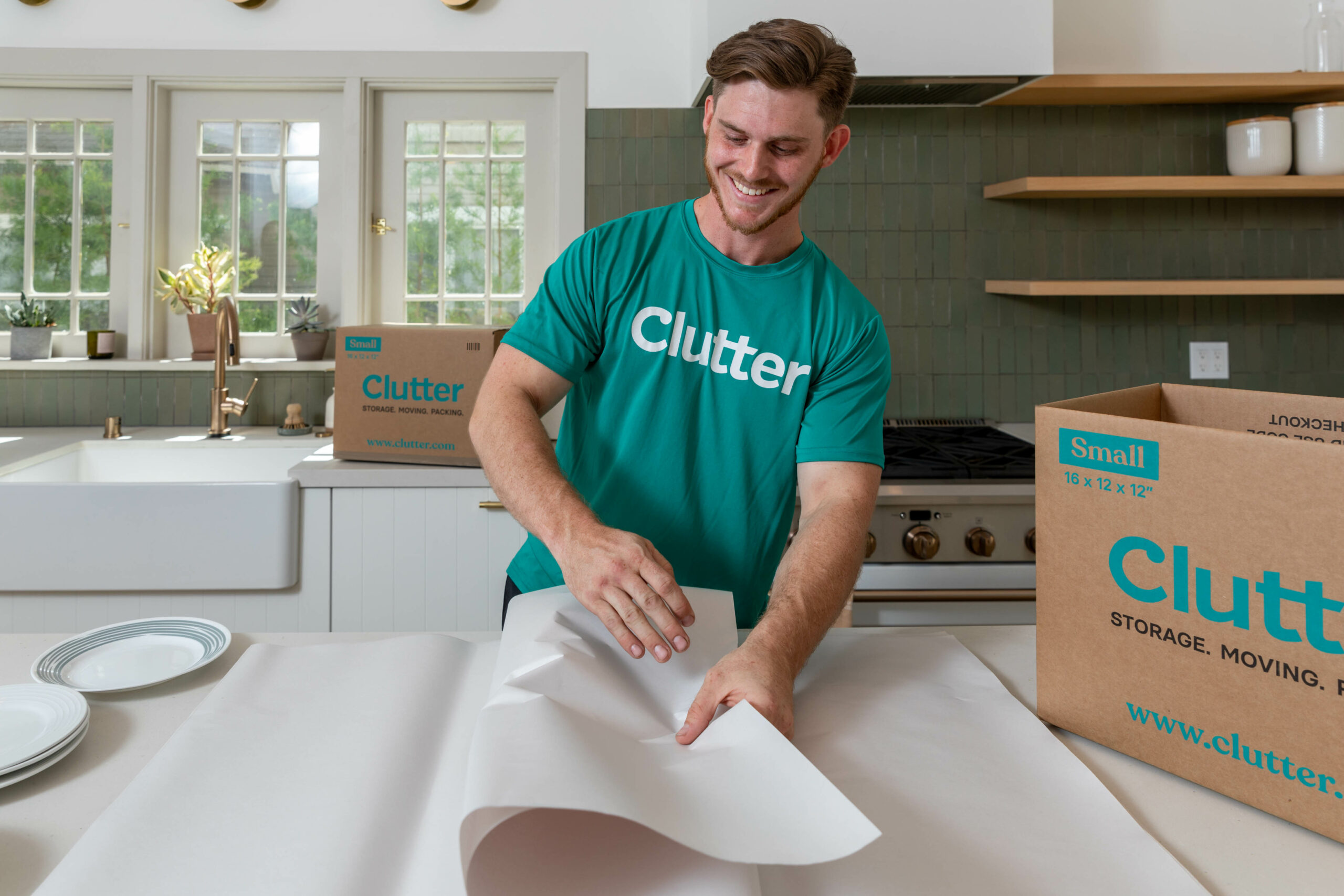 If moving in with your in-laws is just a temporary situation, travel light. Bring minimal belongings with you so that you can cut down on clutter. If you need to, put your items in storage so that you can access them if needed, but so that you are keeping your invasion into their space to a minimum.
Even better: schedule a Clutter pickup from your old home, and your things will be stored while you're staying with your folks. Once you're out on your own again, MakeSpace can deliver your items to your new spot, so you never have to visit a storage unit again.
4. Use Baskets
If you find yourself having to share a bathroom, having a way of keeping everyone's items separate is a good idea. Hooks for towels are a necessity, and baskets for each person's toiletries will avoid morning routine confusion.
Organizing baskets are also a good way to keep foods separate in the fridge and the pantry, and can maintain a semblance of order near the front door. Make sure each person has a place to put small items like keys and sunglasses to avoid confusion or missing items. Your father in law won't be thrilled when he can't find his keys, especially if you were the last person to drive his car.
5. Keep Lists
When sharing a space with others, it's important to stay on top of things like groceries and household chores. Make sure that you have clearly posted lists of things that need to be done, and if you finish an item from the pantry, add it to the grocery list. Keeping on top of these smaller points can prevent major communication issues down the line.
6. Set Boundaries
It may be their home, but that doesn't give your in-laws the right to snoop through your things when you're not there. Remember to always knock on closed doors and respect each other's privacy.
With everyone disjointed from their regular habits, it can be tricky to navigate things like TV time and who's cooking dinner. Remember that good communication is going to be your most effective tool for managing your living arrangement.
7. Be Respectful
Respect can go a long way towards making this transitional time go smoothly for everyone involved. Let each other know when someone's not going to be home for dinner, or if you're going to have friends over and would like some privacy. Don't play the TV too loud late at night and try to keep conversations at a lower volume while other people are sleeping. Just be considerate of the fact that you live with other people and you should all do just fine.
Whether you are staying with your in-laws temporarily, or if they have moved into your home due to health concerns, there will be hiccups along the way. Keep these tips in mind to ensure that the situation works well for everyone.
This post was written by Rachel Jackson. Rachel is a mother of 2 beautiful boys. She loves to hike and write about traveling, education, and business. She is a Senior Content Manager at Bizset.com – an online resource of relevant business information.