If you're getting ready to sell your home, believe it or not, the paint colors you choose for your walls matter. In this case, the color is more than just a reflection of your personal sense of style. Consider these paint colors if you want to impact a prospective buyers' moods when they tour your property.
Let's take an in-depth look at the effect each color will have on the space. With these tips in mind (and a paint roller in hand), you'll be able to sell your home for top dollar. 
Kitchen 
As the old adage goes, kitchens and bathrooms sell homes. To that end, it's absolutely crucial to make sure you choose the right paint color. According to a Zillow analysis, choosing a gray shade with blue undertones gives sellers the most bang for their buck by selling for a $1,809 premium. In contrast, the analysis found that red kitchens actually knocked money off the sale price that sellers received, going for an average of $2,310 less than homes with kitchens where the colors were less intense. Whichever shade you choose, colors with a satin finish are a smart pick. These finishes are easy to clean and stand up to dirt and mildew over time.
Living room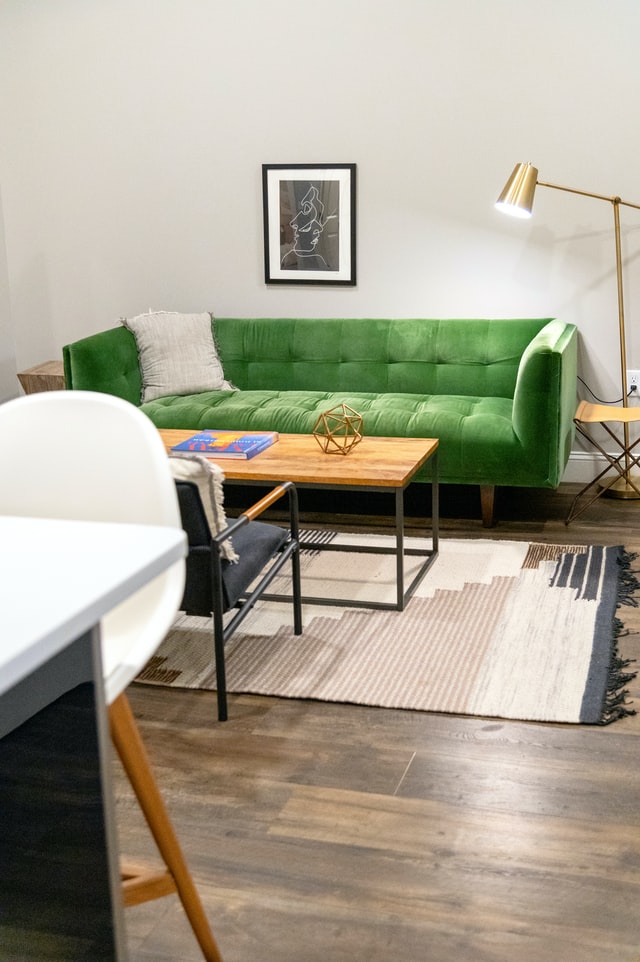 SOURCE: UNSPLASH
In the living room, your best bet is to opt for a neutral shade. Not only can a neutral shade make your space look larger, but it can also make your home sell for more. In this case, the data suggests that all neutrals are not created equal. The Zillow analysis suggests that it's best to go with a light shade of taupe, specifically one that has pinkish undertones to it. That color can add $2,793 to a home's sale price. That said, be careful that the shade of taupe that you choose doesn't end up looking too brown, especially if you're planning on having the living room and dining room match. The analysis found that brown dining rooms lost sellers an average of $1,684 compared to other colors. 
Bedroom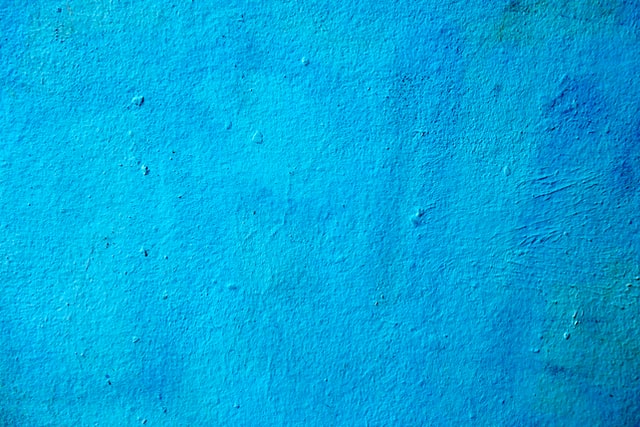 SOURCE: UNSPLASH
If you're painting a bedroom, you may want to think about using a shade of blue. In color psychology, blue is said to have calming properties, which may help you and your future buyers to get a better night's rest. In fact, studies have shown that exposure to blue tones can even help lower your blood pressure in addition to other health benefits. However, the chance of getting some sleep isn't the only reason to go blue in the bedroom. Doing so may also bring in a higher sale price overall. The data suggests that a home with blue bedrooms will sell for $1,856 more, on average. 
The door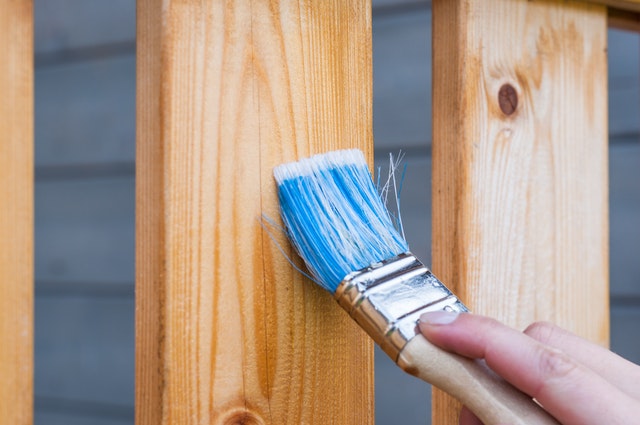 SOURCE: PEXELS
Although you may not think of painting your front door at the same time as painting your interiors, it could be a lucrative idea. The data shows that painting your front door navy blue could add $1,514 to your home's value. If you're willing to make an even bolder statement, Zillow's data suggests that painting your front door black could raise the property value by up to $6,271. The right front door color could add curb appeal to your home.
Conclusion
When you're getting ready to sell your home, paying off your existing mortgage and planning for closing costs aren't the only expenses you need to consider. There's also the cost of any improvements that will add value to your home, realtor fees, transfer taxes, and many other expenses that add up quickly. But, painting your home is one of the most cost-effective and lucrative improvements you can make. Keep these colors in mind as you get ready to put your home on the market, In this case, a few coats of paint could pay off big time!
Author: Ben Mizes
Ben is the Co-Founder and CEO at Clever Real Estate, the nation's leading real estate education platform for home buyers, sellers, and investors.