If you've ever gone to bed feeling a little guilty about your bedroom's untidiness, there's a good chance that clutter interfered with your sleep.
"A messy area symbolizes unfinished business and keeps your mind in an anxious state," says Jayme Barrett, the author of Feng Shui Your Life.
Here to teach you more about why bedroom disorder could be hampering your sleep — and how to declutter your room for a more sleep-friendly environment — are our friends at Parachute, an affordable luxury bedding essentials brand based in sunny Venice Beach, California.
How clutter affects your sleep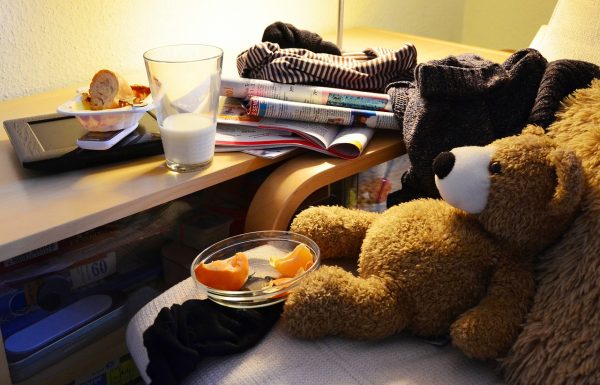 People spend about 1/3 of their lives in the bedroom, which is more than the time spent in any other space in the home. It's a room that should be designed to make you feel rested and relaxed, which clutter works against. Your brain will always want to clean clutter, and the anxiety of mess will prevent you from fully recharging.
A recent study by St. Lawrence University in New York found that participants at risk of hoarding disorder sleep worse than those who don't have a lot of clutter.
"Poor sleep is known to compromise cognition generally. So if hoarders have cluttered/unusable bedrooms (and less comfortable, functional beds), any existing risk for cognitive dysfunction, depression, and stress may increase as sleep quality worsens," explains Pamela Thacher, study researcher and associate professor of psychology at St. Lawrence University.
People who had more clutter also reported more sleep disturbances – and even daytime disturbances – showing that a messy room can affect your whole day, not just your night.
Getting rid of clutter will both relieve the tension in your mind and allow you to take advantage of the bedroom's benefits. "Bedrooms have only two purposes: to recharge your battery through sleep and rejuvenate your spirit through romance," says Feng Shui expert Anita Rosenberg.
How to declutter your bedroom so you can sleep like a baby
1. Turn off or cover your electronic devices.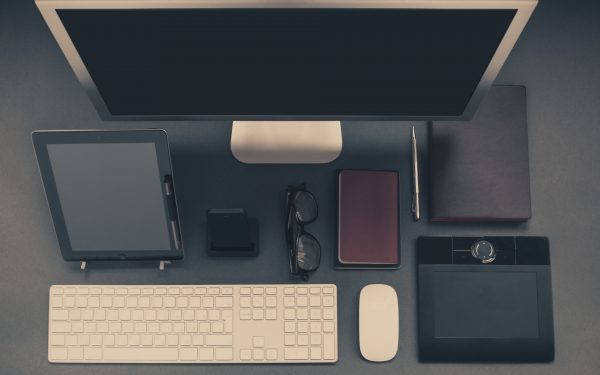 Harvard Medical School reports that blue light may be harmful to health. Tablets, smartphones, TVs, laptops, and computer screens emit blue light that activates the brain and makes it difficult to fall asleep after looking at the devices.
Eliminating anything with a screen from your room might seem tough, but it will help you sleep better. When you have a laptop in your room, you get less sleep because you want to stay up late watching Netflix. And when your phone is on your bedside table, notifications from incoming emails and texts will keep you awake with curiosity.
If you must keep electronics by your side though, cover them with an opaque plastic cover or cloth to eliminate the distracting light so you can finally get some quality shut-eye.
2. Clean messy spaces.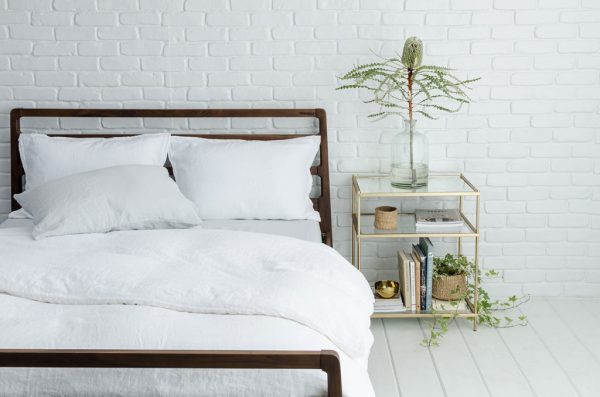 Keeping your bedroom perfectly neat and tidy all the time is unrealistic. However, waking up and feeling stressed about the laundry that needs to be washed and the papers that need to be filed away is not a good way to start your day.
Even if you've become accustomed to the mess, your brain still processes it as a chore to be completed. Declutter your bedroom, organize your desk, and clean all surfaces (or hire a professional to clean everything for you) as often as necessary to avoid becoming distracted by any mess.
3. Don't store anything under your bed.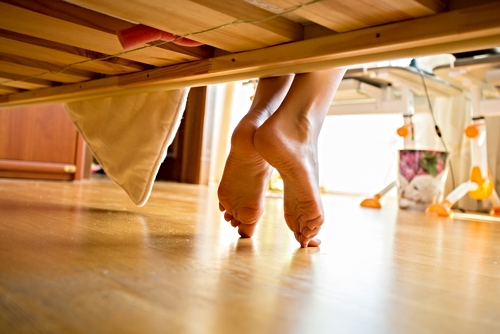 In Feng Shui, it's recommended that you keep the space under your bed clear so that positive energy can circulate throughout your bedroom. Instead of storing things like shoes and out-of-season clothes under your bed, use SNAPs to quickly build a nightstand or shelves so you can accommodate more storage.
If DIY isn't an option for you, simply schedule a free MakeSpace pickup and pack your bedding along with any other item you want MakeSpace to put in storage.
MakeSpace will pick up everything, store it in their secure and temperature-regulated storage facility, and create an online photo catalog so you always remember what you have in storage.
The best part?
When you need something back, you don't have to visit a self-storage unit. You can just log into your MakeSpace account, click the item's photo, and MakeSpace will deliver it to you.
4. Block outside light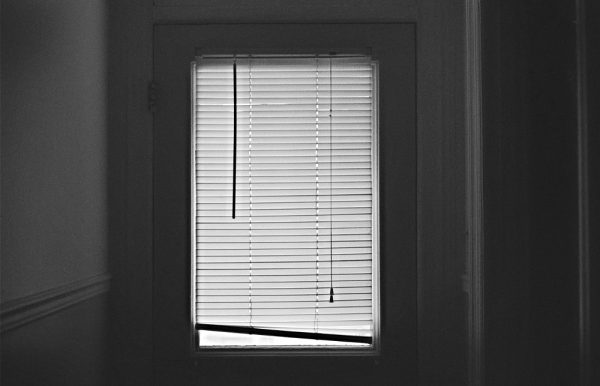 The Sun and Moon are gorgeous. But not when their bright light seeps through your windows and interferes with your sleep.
Be sure to close your blinds and curtains, or invest in black-out curtains that completely block light from disturbing your dream about that special someone.
You can also install a dimmer switch to create softer and more calming lighting, setting the perfect mood for enjoying a good book before bedtime.
5. Drown out noise.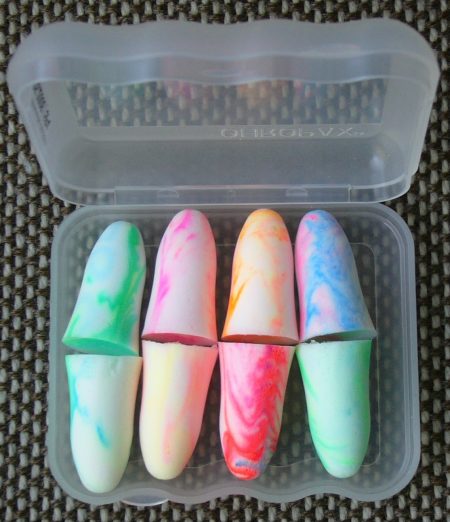 Traffic jams, honking, and loud roommates do nothing to help you rest. Consider investing in a white noise machine to drown out noises that are keeping you awake. It creates a soothing ambient sound that will help you nod off and block out any unwelcome noises.
And although it sounds simple, earplugs can be the best solution for drowning out noise. Available in a range of materials, shapes, colors, and prices, you're bound to find something that suits your needs.
Try one or all five of these decluttering tips and see which one(s) work the best at helping you sleep better. Either way, decluttering will make it easier for you to enjoy your bedroom, your sleep, and your Parachute sheets.
This post was contributed by Parachute, a luxury bedding essentials brand based in Venice Beach, California. Designed in LA, made in Italy, and shipped directly to customers, Parachute makes buying bedding as enjoyable as your best night of sleep.