The holidays are wrapped up, but there's still one bit of business to attend to—packing up all of your decorations. It may seem like a chore, but holiday decor storage tips can make the job quick and easy. Close out the season by trying some of these storage strategies and ways to store your holiday decor.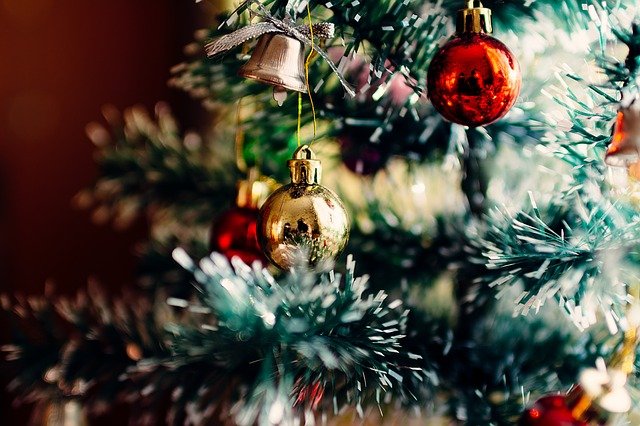 SOURCE: PIXABAY
1. Get organized
Now is the time to streamline. If you're not happy with your current storage situation find some space in your garage, attic, basement, spare linen closet, or another area. You could also store decor items with a full-service storage solution like Clutter. They'll come to pick up, store, and deliver items back whenever you want them. And if anything broke this past holiday, fix the item before storing it, or throw it away if it's beyond repair.
2. Invest in specialized storage
If you have a lot of holiday decorations, it may be worth purchasing specially designed containers for artificial trees, wreaths, lights, gift wrap rolls, or other items that may not fit easily in standard bins.
3. Treat fabric with extra care
Use vacuum storage bags to prevent bugs, mildew, or dust from ruining your stockings, tree skirt, or throw pillows. Fabric storage bins are another good option. Make sure you seal it so it's airtight.
4. Cushion your ornaments 
Those heirloom glass ornaments need extra TLC for storage. You can use an ornament storage bin with separate compartments for each item, or wrap each one in bubble wrap. If you have to layer ornaments in a bin, put cardboard dividers in between so the ornaments don't sit directly on top of each other. 
5. Make things clear
Use boxes with clear lids or label each box with the contents inside.
6. Group items together
Put like with like for easy organizing. That may mean storing all your tableware in one bin, or grouping decor by the room it's used in.
7. Keep lights tidy
Don't spend hours untangling all your light strands from each other when you unpack for the next holiday season. Store them by wrapping each strand around a piece of cardboard, or making a coil by wrapping the lights around your elbow and hand. 
8. Keep garlands straight
Use the same cardboard storage trick you used with your lights to prevent snarls. If the garlands are too big for a bag, store each one separately so they can't get intertwined. 
9. Don't skip the small stuff
Spare holiday light bulbs, ornament hooks and adhesive wall hooks are just some of the small pieces that are easily misplaced in a big storage bin. Use a plastic container with small compartments to hold these items. 
10. Keep silver shiny
Precious sterling flatware or decorative objects are treasures, so treat them that way by storing them in protective wrappers that minimize tarnish. 
11. Stack smartly
If a bin holds breakable decor, don't put it at the bottom of your pile. Containers with heavier, sturdier items should go on the bottom, with lightweight or breakable items on top.
12. Up your storage game
It can be hard to haul heavy boxes up and down a ladder—not to mention dangerous. Install special shelves hanging from your attic rafters or garage roof that can be raised and lowered manually or with the push of a button. 
13. Store fragile items carefully
Sure, packing up your holiday decorations can go even faster when you toss everything into bins, but take the extra few seconds to make sure everything is wrapped and stored properly. This ensures your decor will stay protected through the year—and look great the next time you bring it out. 
14. Use these storage tips year-round
Ceramic Easter eggs, Fourth of July bunting, festive fall decor—they all can benefit from these winter holiday storage tips. 
15. It's a wrap
Create a gift wrap box that holds your gift bags, wrapping and tissue paper, ribbons, tape and gift tags. It also makes it easy to see when you're running low on supplies and need to restock. If you have room in your closet, store the rolls of wrapping paper in garment bags or hanging closet organizers.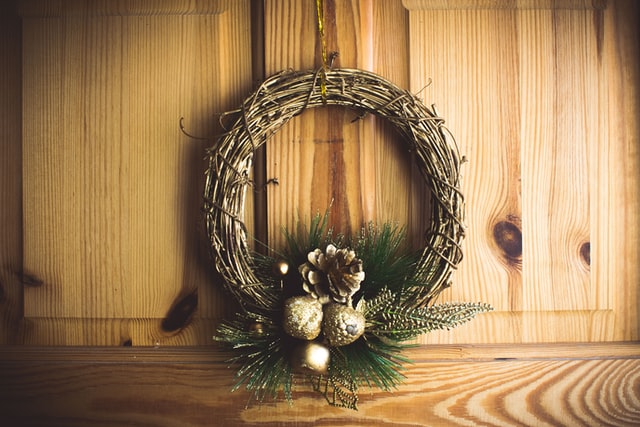 SOURCE: UNSPLASH
AUTHOR: Alan Weiner
Alan is the COO at Elegant Strand. Elegant Strand seeks to help you create lovely spaces that offer unparalleled comfort. Beautifully appoint your home with our designer bedding, matchless décor, sumptuous towels, premium mattresses, luxurious pillows, and gorgeous lighting to create a haven filled with incomparable beauty.