Part of owning a home means preparing your home for winter and the cold temperatures the season brings. Not only can it save you some headaches, but winterizing your home can also save you major money—both in heating bills and in repairs.
If you're planning on selling your home, winterizing your home can also save you hassle when you put your home on the market, And, it will ensure you don't lose money for selling a house "as is." No one wants to find out their furnace isn't working or they need a new roof when trying to close on a home.
Here are some simple ways to prep your home for ice, snow, and cool temperatures.
Check your heating system
Nothing is worse than finding out your furnace is defunct just as winter begins dishing out frigid temperatures. 
Check your heating system before you actually need it. You'll have better luck scheduling a service call if you need it and may even save money by avoiding a weekend emergency visit. It's also a wise idea to place a carbon monoxide detector in your home, as cracked heat exchangers in your furnace can emit carbon monoxide — an odorless gas that can be potentially deadly.
And while you're checking your furnace, now is a great time to replace your furnace filter and stock up so you can continue to change them every month so you have clean, filtered air running through your home.
Inspect your roof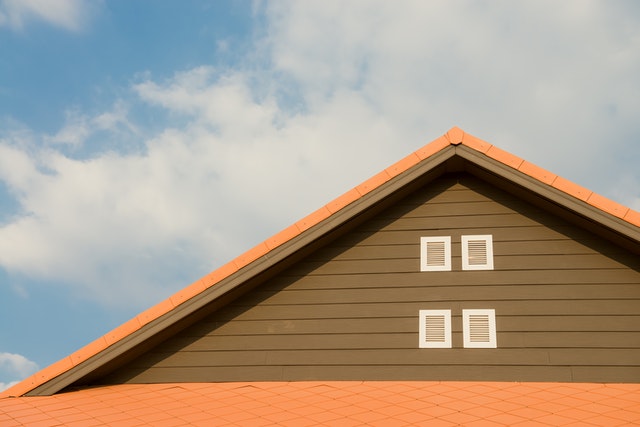 SOURCE: PEXELS
Although roofs can certainly leak during an intense summer rain, snow and ice can wreak havoc on a roof by slowly melting. Look for loose, missing, or broken shingles, large patches of green moss or other growth, and any rust spots. This could warrant a professional inspection and repair. And if you are in need of a repair, check to see if you have a home warranty that covers the cost.
If you're skittish about getting on the roof, grab a pair of binoculars to get a better look from the ground.
Clean the gutters
While you're inspecting your roof, you can also take some time to clean your gutters. Clogged gutters and downspouts mean water can't flow freely away from your home, causing expensive repairs such as damaged foundation or even basement flooding. Gutters should be cleaned each year after most of the leaves from nearby trees have fallen. 
Also make sure your downspouts are secure and divert water from your gutters at least three to four feet from your home's foundation. It is common for these downspouts to come loose during the summer—you may bump them when mowing your lawn or knock them when moving your garbage bin to the curb.
Winterize your sprinkler system and garden hoses
If you have a sprinkler system, drain the excess water or hire a professional to do so. Also, remove any garden hoses and turn off any exterior water faucets. If your home is older than 10 or 15 years old, you likely don't have frost-proof faucets, and you'll want to shut them off using the shut-off valve inside your home. If you neglect winterizing the outside water sources, they could freeze and crack, creating a nightmare situation of broken pipes flooding water into your home.
Insulate windows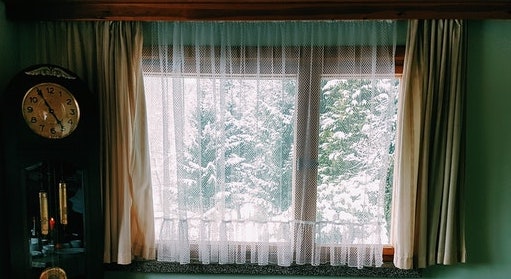 SOURCE: PEXELS
A drafty house can burn up your money through high heating bills. Take inventory of the windows and doors in your home—including the basement. Seal up your home by replacing any worn weather stripping and caulk any gaps, which will save you money on your heating bill. If you still have drafts, consider adding extra insulation.
A little prep work goes a long way
When it comes to your home, a little yearly maintenance can save you loads of money and ensure you're not left out in the cold. Do your due diligence each year to make sure your home is efficient at keeping heat in and water out, and you'll enjoy a comfy, cozy, stress-free winter season.
Author: Ben Mizes
Ben is the Co-Founder and CEO at Clever Real Estate, the nation's leading real estate education platform for home buyers, sellers, and investors.