Halloween is one of the most fun holidays to decorate for. It's creative, unique and allows you to take a walk on the spooky side. Whether you truly adore your Halloween decorations and want to keep them up as long as possible or you hate the idea of immediately switching decor, there are a few ways to elegantly transition into the rest of the fall season without having to put your skeletons back into the closet. While you can absolutely deck your house with gourds and call it a day or you can use these tips to make halloween decor work for November. 
1. Go a little goth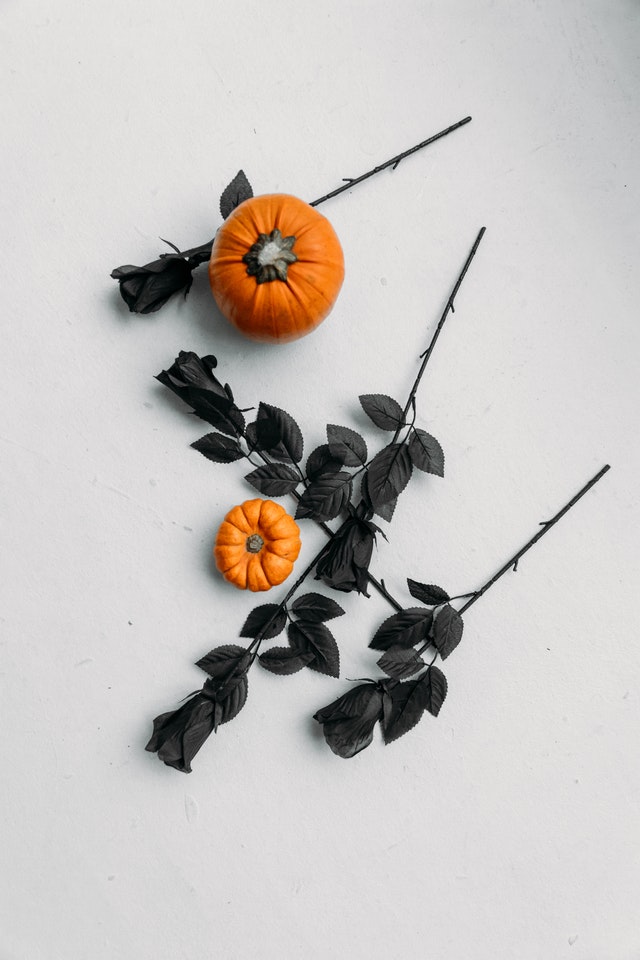 SOURCE: PEXELS
If you love your Halloween decorations enough to keep them around, you might enjoy the darker style anyway—own it. Candles, dark fabrics and eccentric accessories are often perfect to dress your home in darker style. While some of the more obviously seasonal decorations might have to go — the spooky witch that lights up and makes noise every time you walk past might swing a bit more campy than goth—plenty of your darker accessories can make a perfect complement to your home and add a gothic touch.
2. Use sophisticated decor
One of the best ways you can circumvent the conundrum entirely is to use more sophisticated decor that leans darker, but still possesses a certain autumnal ambiguity. Whether you're simply dressing your home or preparing for an event, colors like black, burnt orange or berry shades work well to bring the autumnal mood with a bit of a darker twist. Decorations like wine bottle candlesticks, string lights and plant based accessories tend to bring a bit more refinement that can cross over into November — without missing on all the Halloween fun.
3. Pumpkins are your friend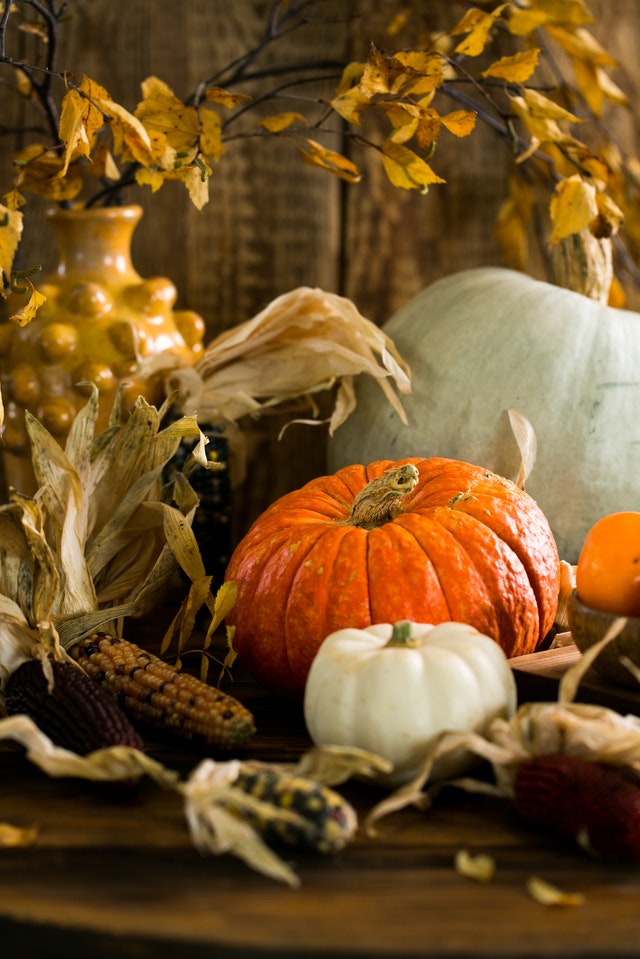 SOURCE: PEXELS
Pumpkins are a pretty universal fall decoration, and while they may scream Halloween when mixed in with your other spooky decorations, independently they can sit among gourds, foliage or any other November decor you might have. If you're worried there's no saving your Jack-O-lantern—as he's probably sliced up beyond repair—there may be hope for him yet. Simply turn him around and stick him in a decorative display, and you'll have a regular pumpkin again.
4. Light it up 
Just like pumpkins, string lights are a great decoration that can last all season long. While certain string lights are a bit spookier than others, there are still plenty of ways to make them work. Regular string lights can be left to their own devices, but if you happen to have Halloween colors like orange and purple, you can simply add other fall colors into the mix by putting up some red or burgundy lights along with them. If that's not your style, you can simply switch out the colors for something a bit less flashy.
Making your halloween decorations last
Halloween offers so many opportunities for fun decorations, so make them last a bit longer. If you have any favorite Halloween decorations—try these tips to make them work perfectly through the season. 
AUTHOR: KACEY BRADLEY
Kacey Bradley is the blogger behind The Drifter Collective, an eclectic lifestyle blog that expresses various forms of style through the influence of culture and the world around us. Along with writing for her blog, she has written for sites like U.S. News, SUCCESS, Guides for Brides, Hotel Online and more!
Follow Kacey on Twitter and subscribe to her blog to keep up with her travels and inspiring posts!