While some people worry New York City isn't a good place to own a dog, that couldn't be further from the truth. From hiking excursions to custom food delivery, NYC has every resource available to help pups and parents lead happy and healthy lives.
That being said, New Yorkers are notoriously pressed for time. So our friends at Ollie rounded up seven of the most convenient services for you and your four-legged roommate. All of them will save you plenty of New York minutes, no matter which of the five boroughs you live in.
With these seven convenient NYC dog services, you can enjoy the quality time you and your pooch have together — totally stress-free:
1. Give your pup a taste of the suite life at D Pet Hotels Chelsea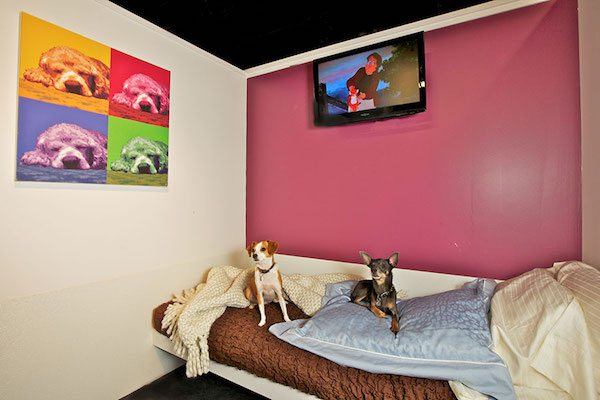 Can't relax on vacation unless you know your pup feels right at home?
We get it, and so does D Pet Hotels Chelsea.
This 10,000-square-foot luxury dog hotel boasts private chefs, door-to-door pickup, and has three dog parks designed for small, medium, and large pups.
Want to document your pooch's designer 'do from the in-house D Boutique?
You can, with a custom-shoot from Furtograph.
After a full day of play and pampering, dogs head to their personal suites for some well-deserved rest.
Safe to say, they'll enjoy your vacation as much as you do.
Free Bonus: How To Cat-Proof And Dog-Proof Your Home: 17 Pawesome Tips
2. Schedule a walk from wherever you are with Rover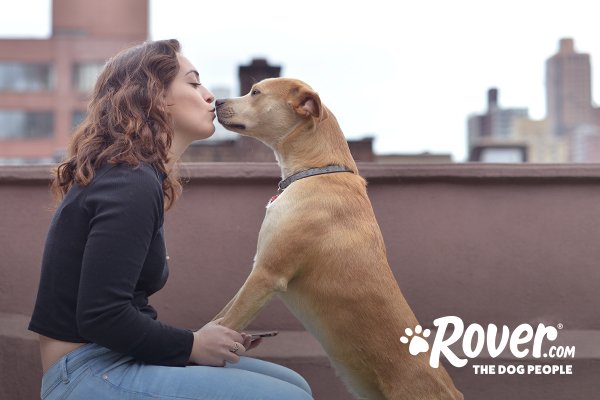 Whether you're running late from a meeting, have an upcoming biz trip, or just know it's going to be a long day at the office, Rover has you covered.
The nation's largest network of dog people offers on-demand sitting and boarding services for all five boroughs.
Worried about leaving the leash in new hands?
Don't be: Over 95% of Rover reviews garner a five-star rating.
You'll be in direct contact with your walker through the app, and you'll have access to plenty of perks. Think GPS tracking, adorable photo updates, and 24/7 support with the company.
Rover knows you're busy. So they make it easy for you to sit, stay, and relax by offering an app that facilitates booking and payment all in one place.
3. Unleash that inner doggy diva at New York Dog Nanny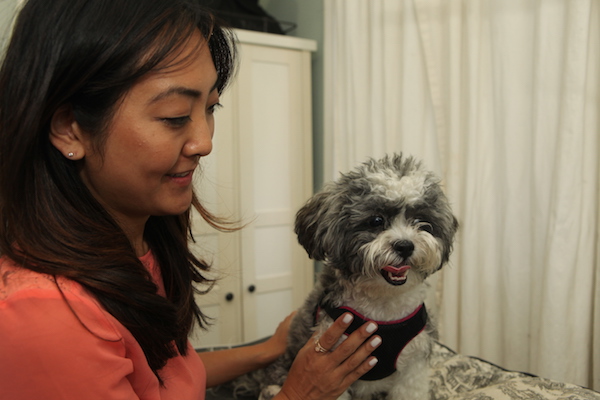 In New York, we all want to look our best. And with a little help from the New York Dog Nanny, your dog will glow from the inside out.
The paw parlor approaches grooming from a holistic, teeth-to-tail standpoint. They go above and beyond your typical fur-cuts (organic shampoo, naturally) and nail clipping.
They also offer many premium services — think dematting, at-home grooming, and even Reiki consultations.
The grooming pros can also create custom packages, regardless of your budget. Plus, when you bring your dog in at certain times, they offer happy hour discounts (like teeth-brushing for $10.95).
Just don't be jealous when your pooch looks better than you do 😉
Free Bonus: How To Safely Move With Dogs And Cats: The Ultimate Guide
4. Get personalized pup meals sent straight to your door via Ollie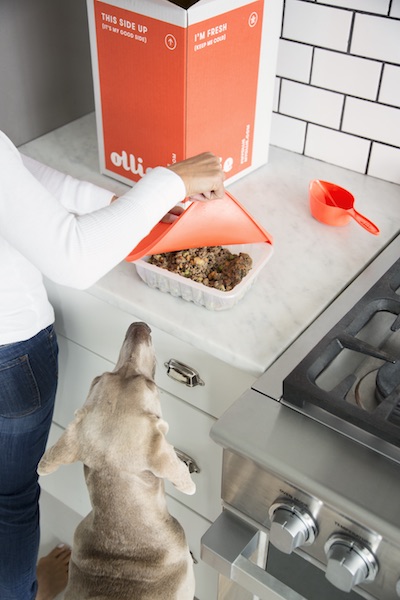 No time to go to the pet store, or figure out how much to feed your pup?
Ollie delivers natural human-grade food directly to your door on a regular schedule. Every meal is tailored to your dog's age, weight, breed, activity level, and allergies.
You even get a personalized scoop to feed your pup with, so they get the right portion every time.
You knew this was coming, but we have to say it anyway: Bone appétit!
5. Get enough training to earn a dog-torate from School For The Dogs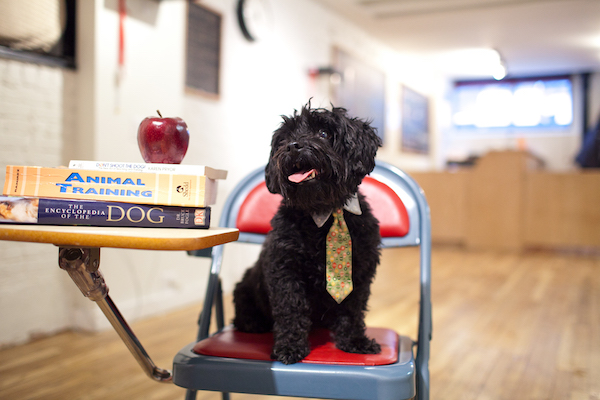 For anyone who's ever had to struggle with the other side of the leash when they're walkin' here, good news:
School For The Dogs is a training service specifically designed for New York City pups.
The East Village-based site specializes in compassionate treatment. Perfect for any furry guys suffering from fear, anxiety, reactivity, or aggression towards people or other dogs.
There's a class waiting for you and yours, whether your canine identifies as a misfit, sidewalk psycho, or is a brand-new soul in this sprawling Gotham.
Training sessions are available individually or as a group, as well as in-home. You can also sign up for a behavior consultation as needed.
Free Bonus: 10 Pawdorable Dog Toy Storage Ideas That Will Make Your Pup Smile
6. Let Clutter pick up and store your bub's seasonal goods
There's no doubt your pup is the most spoiled stylish on the block. But when your studio apartment barely has room to house your own gear from season to season, chances are you don't exactly have an entire canine-clothing closet, either.
Don't sacrifice any furry fashion for square footage. Clutter instead.
Simply schedule a storage pickup (your first pickup is free), pack anything your pup doesn't need right now (like his doggles), and leave the rest to MakeSpace.
They'll pick up, store, and deliver your pup's stuff back so that you have more space in your home for your favorite hobbies. Like fetch, belly rubs, and tug-o-war.
7. Allow your pooch to embark on an adventure with NYC Doggies
Heading upstate for long hikes every single weekend is definitely the dream.
But until you finally build that logwood cabin in the Hudson Valley, your pup can still get out of the concrete jungle and into the great outdoors.
How?
With a little help from NYC Doggies.
This team of experts will get to know your dog, place her in a carefully selected group, and then whisk her off on a 5- to 7-hour hike outside of the city.
Happy pooches swap the city pavement for mountain trails. There, they spend at least three hours sniffing, splashing, and socializing, off the leash.
And because you're waiting until you build that cabin upstate to also get your car, don't worry about transportation. Pickup and dropoff are included.
This content is provided by Ollie, a company that delivers human-grade, tailored meals to dogs across the country. Click here to get 50% off your first box.