When you're ready to leave your parents, your roommates, and even that weirdo from Craigslist who didn't mind living in your closet for $100 a month, you'll find that living with your significant other is one of the best choices you can make in your life.
Regardless of how fun it can be, there's still plenty to learn about sharing a living space — especially a tiny apartment — with someone else before you move in.
So, how do you share a tiny apartment with your S.O. without feeling claustrophobic or driving each other crazy?
Follow these simple rules, and enjoy your new life with someone you didn't meet on the Internet. Unless you met your partner on the Internet. Which is totally fine.
1. Downsize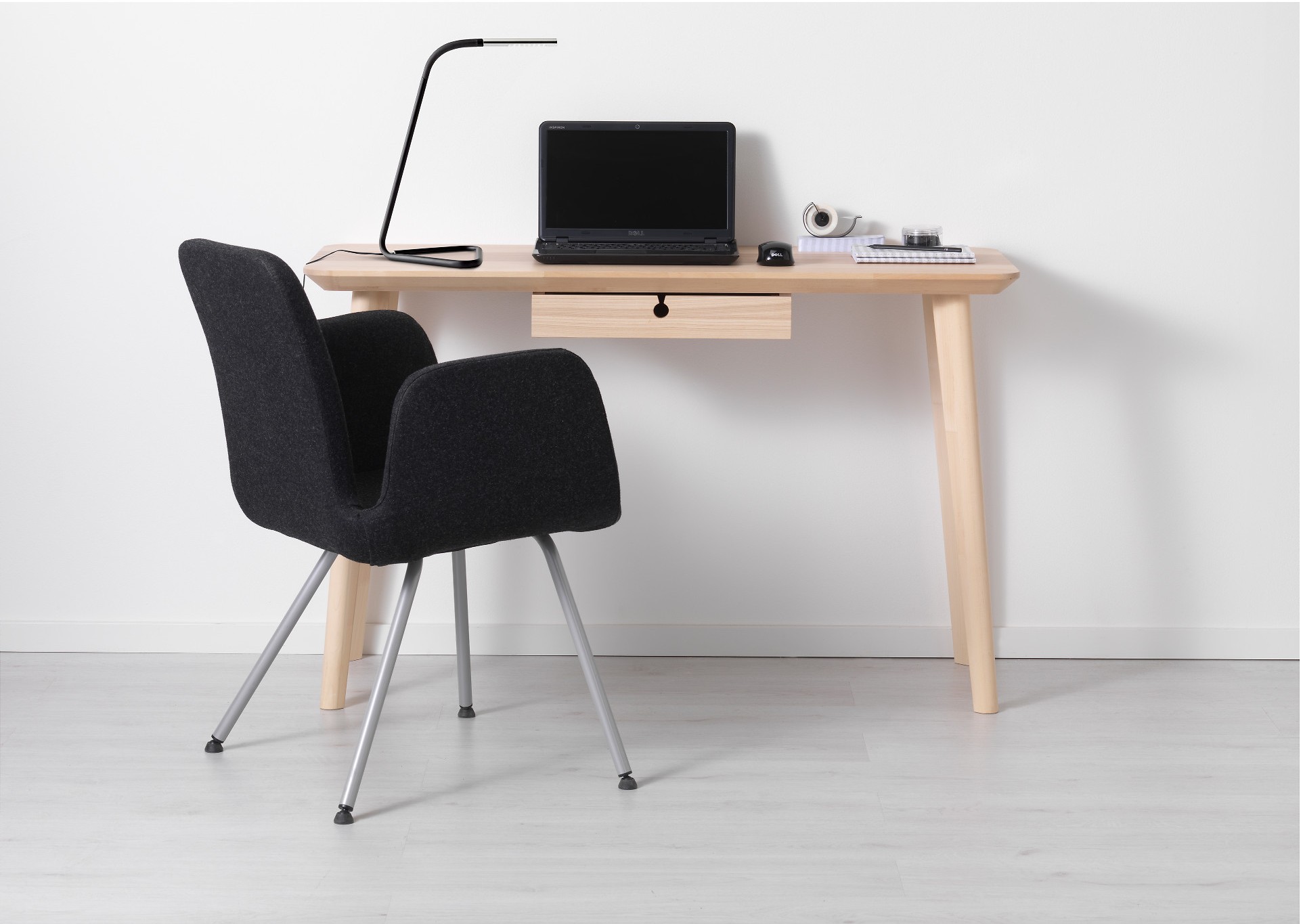 This is what the kids call a "no-brainer." Before I moved everything I had from my house in Connecticut to my itty-bitty apartment in Brooklyn, I inventoried all my belongings and thought about what I could use and what I could do without.
The first thing on my list to go was the large old desk that was built for me as a child. I know what you're thinking and, no, I did not throw it away. I did, however, downsize to a much smaller desk.
I ended up going with a super-simple and easy-to-build LISABO Desk from IKEA. It's cheap, classy, and allowed me to safely store my original (and bulky) desk at home while this one took up a far smaller portion of my new living room.
2. Manage your expectations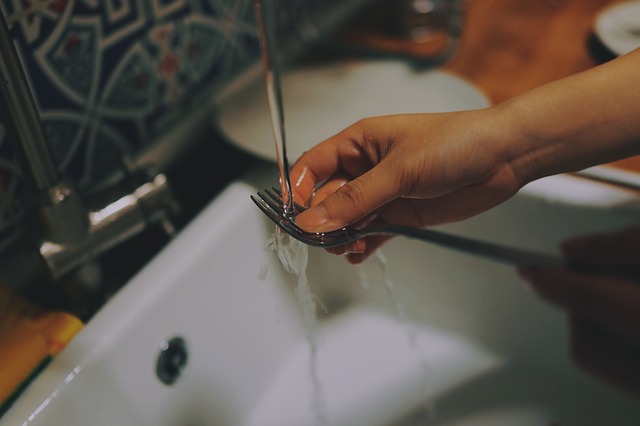 Much like doing your taxes or discussing America's infrastructure, there's nothing exciting about talking about who does what in terms of garbage and dishes. However, it's one of those things you need to talk about with your significant other if you want to co-habitat happily.
Here's how you do it: Spend a few days basking in domestic bliss when you first move in, and pay no attention to household chores. After that feeling has lost its edge, have a frank conversation about expectations over dinner.
Ask the big questions: Who does dishes? How often does garbage go out? Who's going to cook? How often will that happen?
It'll take a few weeks (or a few months) for the routine to set in, but when it does, you'll see that life moves a lot more smoothly when all those lovely cogs are in place.
3. Cook together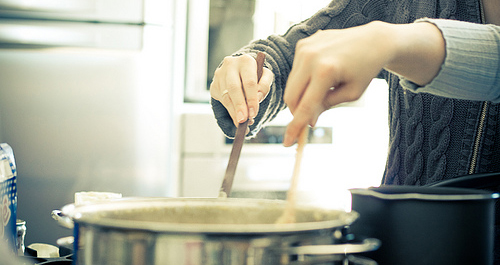 Unless ordering in or using an ingredient-and-recipe delivery service like Blue Apron, Plated, or HelloFresh saves you time and money,  you should cook. It's fun, cheap, and nothing in the world beats sitting down to a delicious meal that you've made together.
If you thought it was fun watching a cold slice of pizza rotate in the microwave, you'll love how it feels to make a legitimate meal with your partner by your side. And if you properly followed step #2, you won't have any trouble deciding who's the sous chef.
4. Host a housewarming party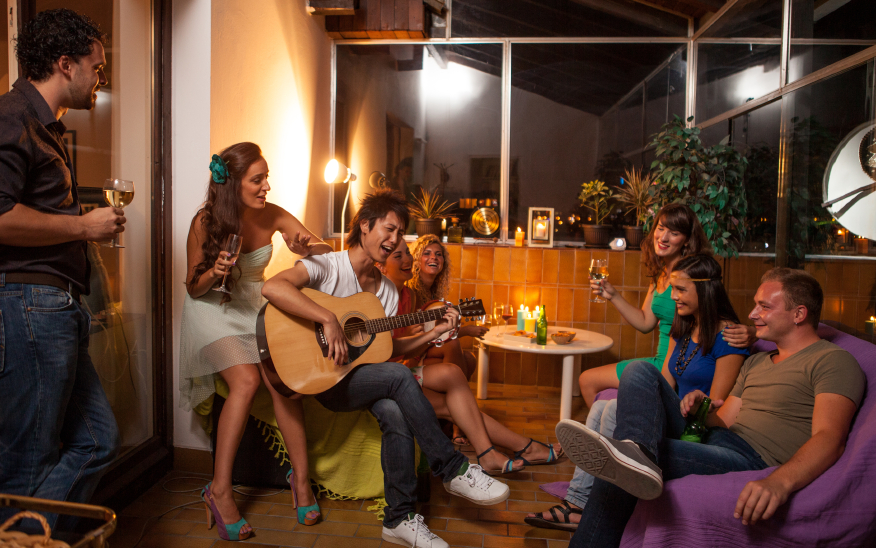 The most rewarding, albeit small, thing I did after moving in with my girlfriend was throwing a small housewarming party with all our friends. While our party ended up being a lot crazier than we intended, there was no better feeling than knowing we had complete control over every room in the apartment and could go as late into the night as we wanted.
Still, for the sake of our neighbors' sanity, we ended things early and spent the rest of the night cleaning up and watering  our new succulents (here's how to choose the best indoor plants and planters for your apartment) that our friends gave to us.
Pro tip: Don't buy succulents. Just wait for your friends to give them to you. Because apparently they make amazing gifts.
5. Have fun cleaning together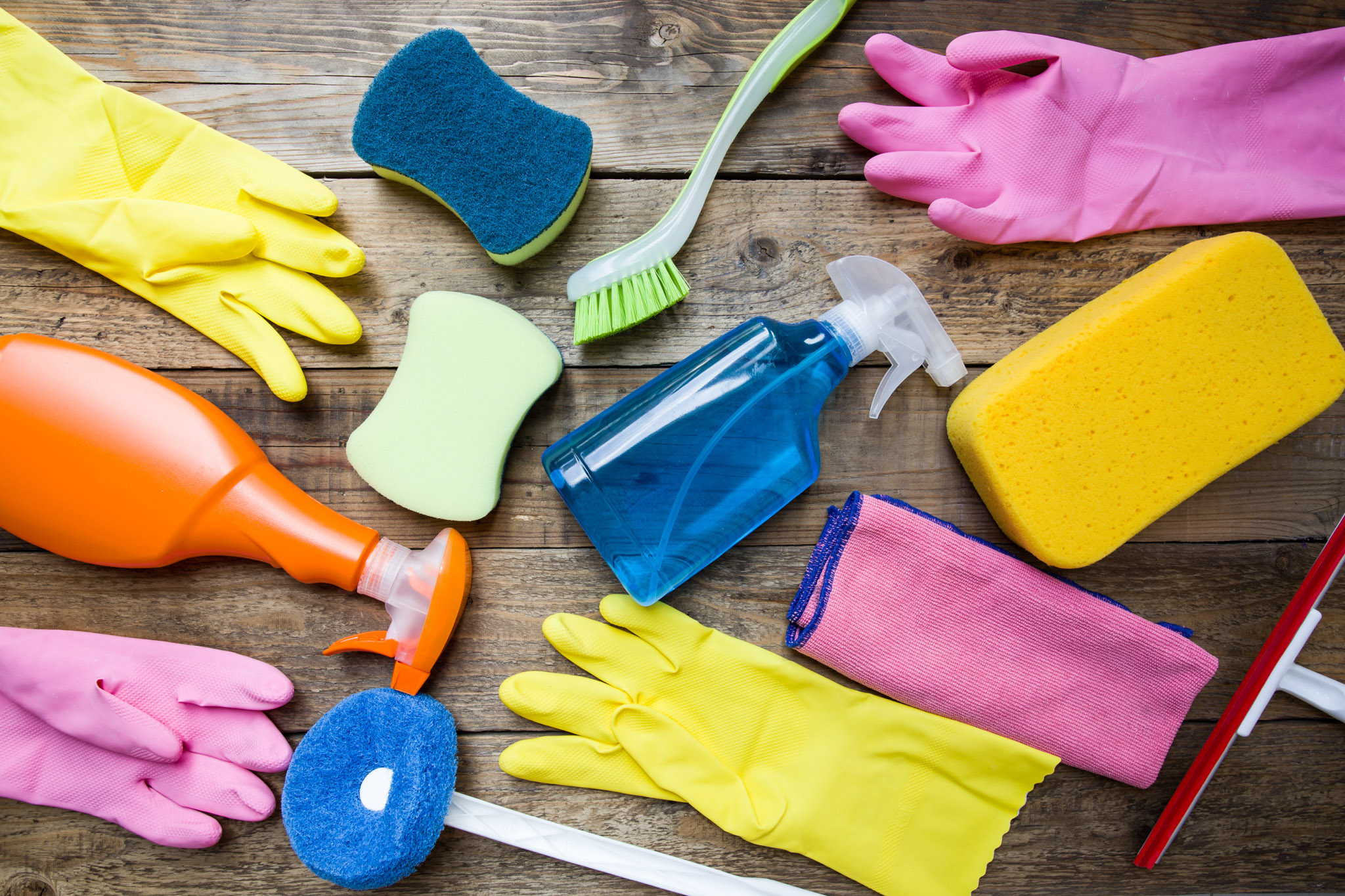 Now that the population of your home has literally doubled, you'll notice that you're going to be making twice the mess than before. This is okay, there's nothing wrong with that. However, it means that you're going to have to do a lot more cleaning than you did before moving in with your significant other.
Daunting? Perhaps. Fun? Surprisingly, yes!
In our household, we played music on a House of Marley speaker and tackled cleaning and organizing the apartment in one hour-long period. To be honest, it almost always takes way less than an hour and it's far less daunting than when I was living at home.
Before we moved into our new apartment, we stocked up on essential cleaning supplies like bleach, sponges, tile cleaner, and a Dyson cordless vacuum (perfect for cleaning and saving space in apartments without closets)  to prepare.
6. Keep the romance alive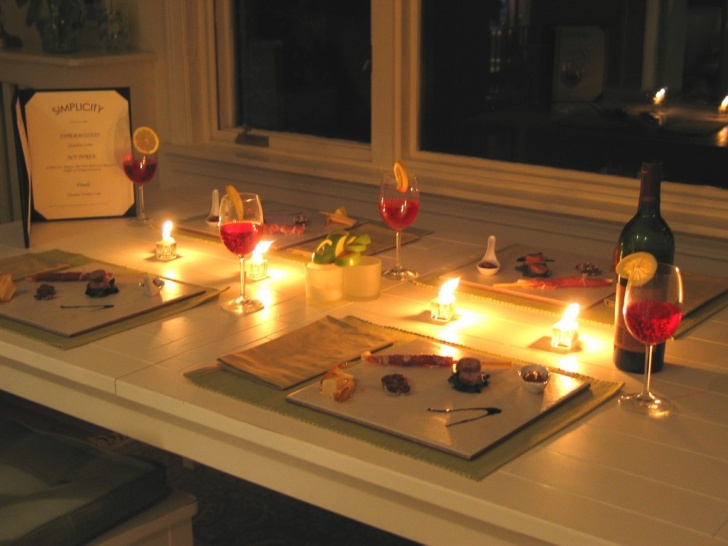 It goes without saying that you and your partner are going to see a lot more of a each other than you used to. My girlfriend and I, who were once long-distance, went from seeing each other once a month to roughly once an hour.
It was definitely a shock at first, but we soon got incredibly comfortable with each other. While we handled it quite well, it's well known that comfort can kill romance… which is a bummer. So, we make sure to always keep things romantic and have date nights in our apartment.
It's actually quite easy: All you need is a set of candles, a nice dinner, a bottle of wine, and a great movie. It's cheap, and you don't have to pay for a taxi home. Plus it's guaranteed you'll end up in bed together.
7. Treat yourselves to nice furniture
Now that you're out of college, it's time to face reality: You need a nice couch and a nice bed.
Skip the discount furniture place down the street and find somewhere reputable that will deliver a nice couch and bed to you for a decent price. Most of these places will even let you bring the bed home and sleep on it for a certain number of nights to ensure it doesn't ruin your back before you actually buy it.
In fact, companies like Casper and Leesa make finding a comfortable and affordable mattress in the city extremely easy. Thank goodness for the trend of making quality furniture for people who can actually afford it.
And if you're looking for a space-saving bed, but aren't sure which one to pick, here's how to decide whether you should buy a Murphy bed, loft bed, or storage bed.
8. Be respectful of each other's space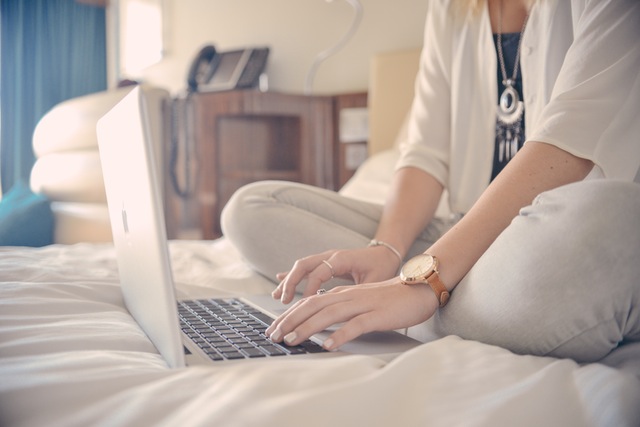 Is it possible for you and your significant other to have your own private spaces when you're living in an apartment the size of an industrial dryer?
Yes, and it's important to recognize and honor that space. If your partner wanders into the bedroom to read a book or mindlessly surf the web, let it happen. If you want to go for a walk or take a bath, do it.
Spending time together is an amazing thing, but spending time by yourself is absolutely necessary. If you feel pressured to spend all of your time together, keep in mind that you are guaranteed to see each other every single day … because you live in the same apartment.
There's no harm in making some time for yourself and seeking out a part of your apartment that's empty. Even if it means sitting at a desk facing the opposite direction from your partner and penning a list about how to share a tiny apartment with your significant other.
This article was written by Charles Adams, a Connecticut-born writer who currently resides in Brooklyn and has written for a multitude of men's interests sites under a number of pseudonyms.