Take a moment to think about your mattress. Is it supportive enough? Is it big enough? Does it keep you cool on warm nights? And warm on cool ones?
Do you wake up feeling rejuvenated? Or do you wake up feeling like a wrecking ball smashed into your back, forcing you to turn your body to the side so you can crack your spine?
If you answered "yes" to the last question, you're not alone. 59 million people feel the same way.
Turns out, your mattress could be causing your back pain. Especially if you're still sleeping on the same one that you strapped to the top of your parents' station wagon when you first moved to the big city.
Yep, the one that follows you around, apartment to apartment, like the monster from It Follows. Because you took "Trust Sleepy's, for the rest of your life" a little too literally.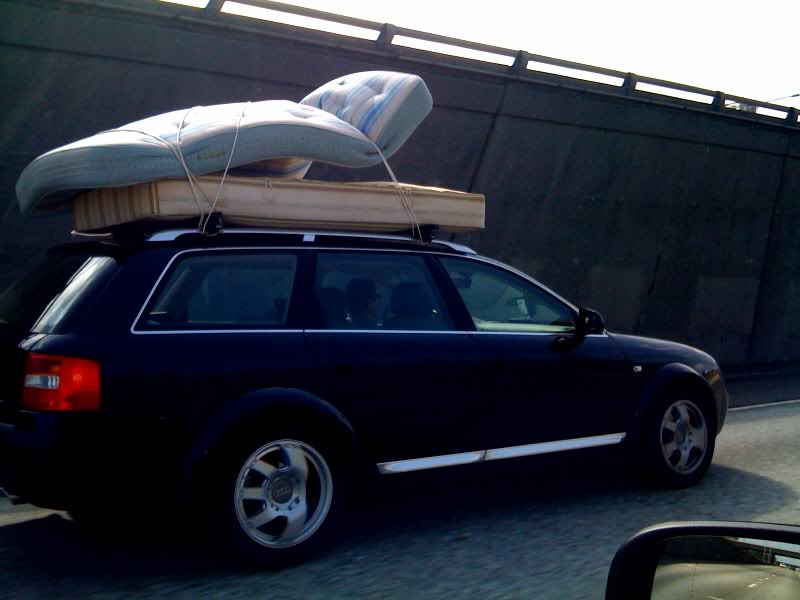 Well, it's time to put that mattress monster to bed. We're living in a golden age of a mattress revolution where startups like Casper, Tuft & Needle, Yogabed, and Leesa are giving conglomerates like Tempur Sealy and Serta Simmons a run for their money by selling ridiculously comfortable and affordable mattresses online directly to consumers.
We talked to artist and author Adam J. Kurtz about his recent experience shopping for a new mattress. At first he was inundated with options, from spring to memory foam to latex and everything in between.
After all of Adam's research, he came to one conclusion:
"Buying a mattress is overwhelming."
He soon found solace though, when he found simplicity:
"Casper seemed like an easy option because they just make one thing." And they make that one thing, plus a few other things, remarkably well.
Still, some New Yorkers (and this goes for you too, DC and Chicago) settle for tired hand-me-downs and low-quality mattresses that are more of a mat than a mattress. And for good reason. Maybe you didn't know an old mattress could cause back pain. Maybe you didn't know there was a better option. Maybe you just want to save money. Maybe you never thought about it because hey, it's a mattress.
Maybe you're not ready to settle down yet. So you settle for a mattress topper because they're cheap, light, and you know that you're going to be moving from apartment to apartment, city to city. Or temporarily subletting furnished places like this charming couple:
Maybe you want to travel the world and work remotely like a digital nomad. So you Kondo what you can, store the rest in MakeSpace, and live out of a few duffle bags like professional photographer Collin Hughes. In which case you don't need to think about mattresses because you sleep on whatever bed your hotel provides.
Or maybe none of this is the case. Maybe you just don't want to buy a new mattress because you live in New York, a city where brownstones, walk-ups, and perpetually out-of-order elevators make moving an unwieldy mattress a dreadful experience.
It doesn't have to be that way though. We followed up with Adam J. Kurtz about how he managed to get his king-sized Casper mattress into his Bushwick, Brooklyn two-bedroom apartment.
"The mattress comes compacted in a box and then you sort of let it unfurl itself," said Adam.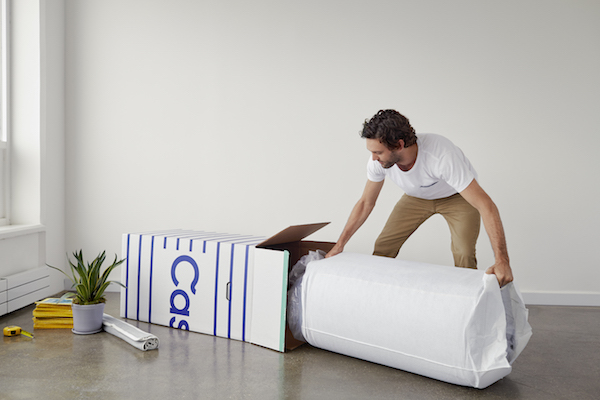 Adam added, "I would recommend Casper to anyone who needs a good night's sleep."
So basically, everyone.
If you're concerned ordering that hotel-sized king bed will take over the space you had reserved for your desk, just combine the two. With your new mattress, you'll never want to get out of bed. And with a bed-desk, you'll never have to: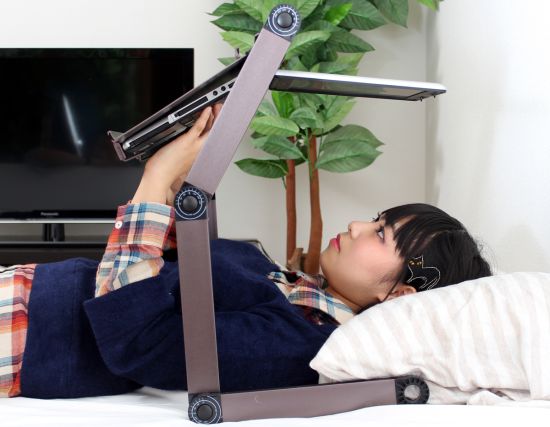 Oh, and when you need somewhere safe and clean to store your old mattress, schedule a free MakeSpace pickup.
We'll pick up your mattress (along with anything else you want us to put in storage), store it in our secure and temperature-regulated storage facility, and create an online photo catalog so when you want us to deliver something back, it's only a few clicks away.
The result: More free time to do whatever you want. Like sleep on the perfect mattress.