When you rent a place — especially for the first time — you might not feel like you can make it your own. However, as a renter, you have plenty of opportunities to personalize your abode. 
Once you're settled into your new apartment, it's time to make it your own. Here are four tips to make your rental into your dream minimalist living space.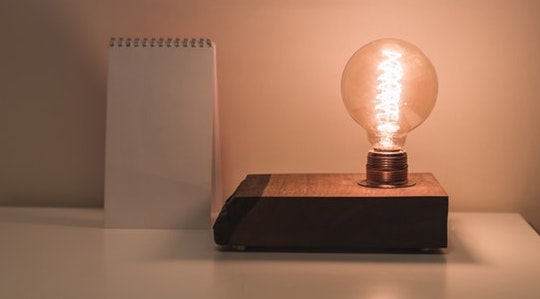 SOURCE:PEXELS
1. Cut the Clutter
You can't be a minimalist if you have too much stuff. Start your design session by getting rid of everything you don't need. 
Going through all your belongings and clearing out non-necessities can be tough. Keep in mind that someone else could use what you're neglecting in drawers and closets. You can resell newer items and put the cash toward your decor upgrade. Donate the rest, and feel good that your belongings are going to help someone who will actually use them.
On that note, do your best to cut down on layout clutter, too. Keep only the furniture you need to make your space comfortable and functional. Ditch the rest, and you'll have an open, minimalist setup. 
2. Make a Single Statement
Minimalist design does not equal boring. You'll fill out the majority of your apartment with clean, neutral pieces — more on that shortly. However, you can add some personality with a single statement piece per room. 
In most cases, a statement piece in a minimalist abode means it adds a pop of color. You can purchase a bright armchair to accentuate your white sofa, for example. Hang a multihued piece of art over a bed draped in white linen. Be sure you love your statement piece, as it will instantly become the focal point of an otherwise muted space. 
3. Choose White and Bright

SOURCE:PEXELS
You can't swap out the finishes in your rental. However, you can choose the furniture and accessories with which you decorate. As you select your must-haves, keep an eye on your chosen color palette. Of course, as a minimalist, you're not drawn to bright colors or loud patterns — keep it that way in your rental.
Instead, opt for white-colored pieces as much as possible. The shade makes everything look brighter and larger, a great resource considering rentals are getting more compact with time. 
Your landlord might not have a problem with you painting the place, either. Run the idea by them — and maybe you can open things up even more with white walls and cabinets.
4. Go for the Glow
Minimalist spaces feel open and airy. You can create that feel with more than just an all-white color scheme. Light is one of the best ways to create the illusion of space, even in small quarters. 
Start by throwing back the curtains and opening blinds to allow natural light into your space. You can amplify the sunlight you get with mirrors. Hang them across from windows so they reflect the glow and make your apartment even brighter. 
When the sun goes down, you can still create a bright space with layered lighting. Apartments don't always have great overhead options, so place table and floor lamps in your rooms. Flip them on and off strategically to create the perfect mood. Bright lights can segue into a lower, calmer glow before bed.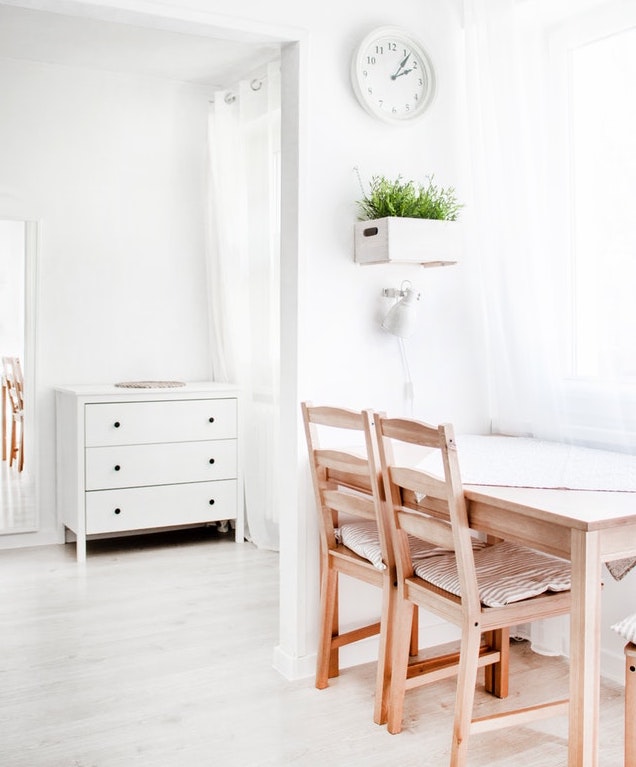 SOURCE: PEXELS
Go Minimalist
Let your rental reflect your cool, clean style. These four tips will get you started — soon enough, you'll have a sleek apartment that makes you feel at home.
AUTHOR: KACEY BRADLEY
Kacey Bradley is the blogger behind The Drifter Collective, an eclectic lifestyle blog that expresses various forms of style through the influence of culture and the world around us. Along with writing for her blog, she has written for sites like U.S. News, SUCCESS, Guides for Brides, Hotel Online and more!
Follow Kacey on Twitter and subscribe to her blog to keep up with her travels and inspiring posts!