You did it! You packed all of your belongings into a seemingly endless row of boxes, stored all your seasonal goods, and made your move to the big city.
And not just any city. New York City.
We're certain it was no easy feat and we know how excited you are to start celebrating.
The trouble is, you've never really had to host anyone in such a small space. Who knew living in the greatest city in the world meant squeezing into the smallest pad imaginable?
Not to worry. The folks from Postable, an online service that sends cards in the mail for you, have outlined these seven handy tips for hosting in a small space. Stock up on ice, make sure no plates were shattered during your move, and get ready to throw a major housewarming in some minor square footage.
1. Don't rush the date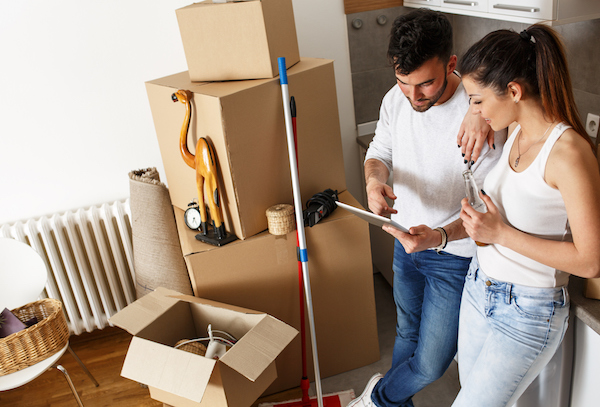 You may be super excited to show off your new place as soon as possible. But after the stress of moving, you're going to want time to settle into the rhythm of your new home.
No worries if you still have several half-full boxes scattered around the place. As PopSugar points out, seeing boxes will get your friends excited about the final outcome of your home.
Focus more on unpacking in the areas you'll be hosting, so there's room to mingle without the risk of guests tripping over a crate of fancy china.
This may mean waiting a few weeks (or even months). The good news is, you can use this time to charm your neighbors — and maybe even invite them to the shindig.
2. Keep your guest list light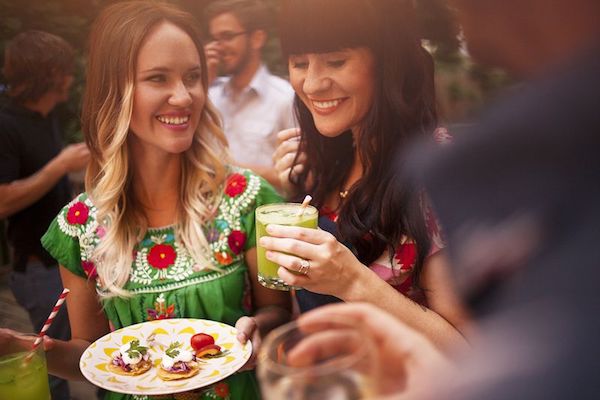 Think about how many people you can fit without basically being on top of one another. Jot down the names of everyone you'd like to see, and consider skipping the plus ones.
Jaclyn from Wife Aquatic — a lifestyle blog about the author's experience living aboard a 46-foot boat in the bay — suggests rotating your celebrations:
"Consider throwing multiple parties with different groups of friends.
If you have a large social circle, think about throwing a separate party for each friend group. This way, your guest list will be totally manageable and you'll ensure that everyone at each event gets along.
Sure, it'll be a little more work for you, but each party will be way more fun (and way less crowded)."
3. Send your invites out in time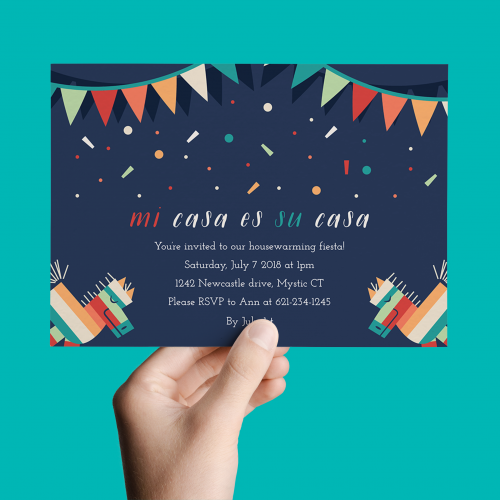 Once you've found the perfect date and finalized the guest list, it's time to send out your invites.
You finally made that big move you've been dreaming about, so why not step up your sophistication game and send real paper invites?
Don't forget to include an RSVP date, so you have enough time to prep accordingly. The ideal timeframe is three weeks in advance.
If you decided on a more last-minute affair, a good old Facebook event page will do the trick. Just remember to keep the event private, so as not to offend anyone that didn't make your guest list. And toggle off the guests' ability to invite new people.
As much as you'd like to host the entire neighborhood, your small space likely isn't cut out for it.
4. Keep the menu light and fun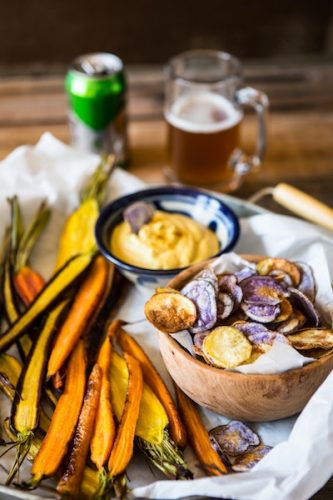 Cooking not your forte?
Then attempting to make an elaborate new dish in your tiny kitchen probably isn't the best idea.
Instead, opt for finger foods, which will eliminate the need for space-hogging utensils. These bite-sized caprese skewers are a fun, easy spin on the classic salad. Or cater to every New Yorker's love of brunch with some mini Belgian waffles.
Layering snacks on tiered platters follows the golden rule of small-space design: Make good use of vertical space.
Just make sure whatever you decide to cook up doesn't take you forever — you don't want to be stuck in the kitchen for your big affair.
5. Embrace the small space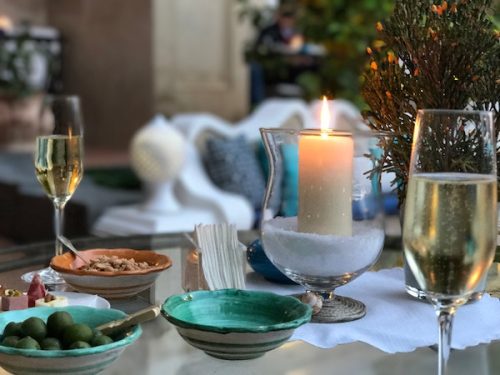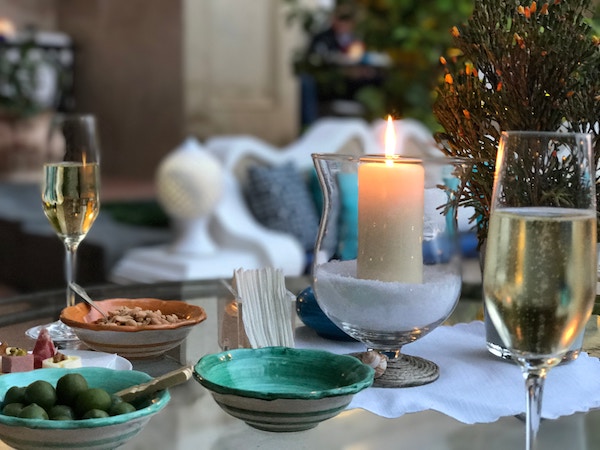 Think of it this way: The smaller the space, the greater the opportunity for creativity.
Turn your coffee table into the centerpiece of the party by stocking it with the food essentials and utensils. Try to keep the edges clear for people to set their drinks.
Use stools and giant pillows for alternative seating. Emily from the lifestyle blog House Method suggests investing in a pouf or two:
"When you're not hosting, they're great accent pieces. When you're hosting, they're double the seating."
And as much as you'd love to display your most treasured decorative pieces, think twice before leaving anything precious out.
Your new home is about to get even less spacious with all the invited bodies roaming around — accidentally smashing a priceless family treasure will bring the party to a literal crashing halt.
If you're not completely unpacked, just use pretty sheets or drapery to cover some sturdier boxes. Voila: backup seating.
6. Take advantage of all your new resources
Living in NYC can be hard. Luckily, there are apps that make it easier.
While in the past you may not have needed an your clean laundry delivered on-demand, it's now time to get acquainted with some tech-fueled game-changers.
Want to send paper invites, but don't have a single New York minute to spare?
Use Postable to easily send classy housewarming invites without ever leaving your apartment.
Need to clear room before the party, stat?
Schedule a Clutter pickup (your first pickup is free) to quickly get organized.
Mixing drinks? Stocking up on groceries and booze in advance may end up taking up more counter space than you have to spare.
To avoid cluttering up the kitchen as you prep those scrumptious finger foods, get booze delivered to your door in just before guests arrive, via the Minibar app.
7. Don't forget to thank your guests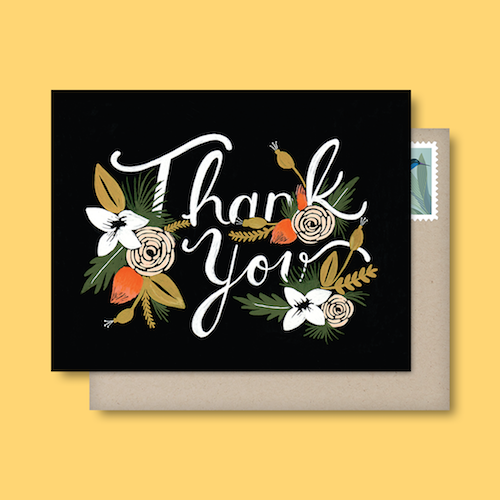 Gratitude is good for your soul and for your health.
It doesn't matter whether you thank your guests via text message, email, or sending a thoughtful, hand-mailed "thank you" note.
It's the act of being grateful that will put you over the top as a, well… a gracious host.
This is a guest post from Postable, a website that makes sending seriously stylish snail mail as easy as sending an email. Postable prints, stuffs, stamps, addresses, and mails all of your cards directly to everyone for you.