Rent across New York eats up an average 37% of every adult's earnings; more for single parents (47%) and less for married couples (26%). Enter tiny homes. The trend looks good on Instagram, and the drastically lower costs are certainly appealing to many. But, ask yourself if life in a home under 400 sq. ft. is really right for you? There's plenty of advice online for those wondering exactly how to make the transition. You'll find advice from experts and those who've made the leap themselves. Here are 5 questions to help you determine whether this lifestyle might realistically work for you.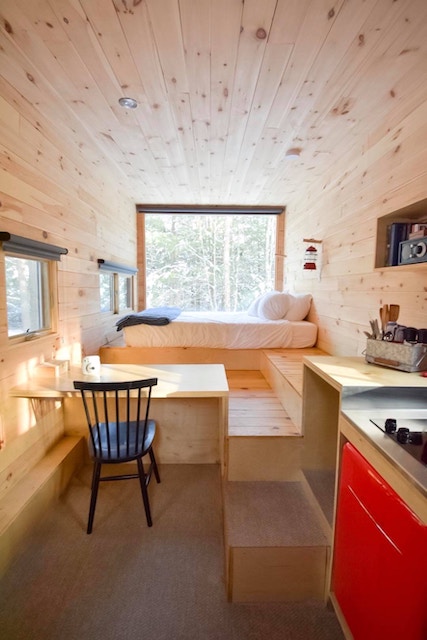 SOURCE: UNSPLASH
1. Can you choose quality over quantity?
You'll only have space in your kitchen cupboard for one mixing bowl,  or just enough floor space for a small, two-seater sofa. If this sounds like your idea of hell, tiny home living may not be a good fit. Some say they enjoy the relief of owning less, and the challenge to attach less to material things is ultimately enriching, especially if they focus on only those items they love. Be honest about what counts as "minimal" for you and what would feel like deprivation.
2. What kind of tiny home would suit you best?

SOURCE: UNSPLASH
It's all about creatively finding a solution that works for you. Your ideal tiny home may not look exactly as you first imagine. Gorgeous tiny homes can be built from repurposed shipping containers (note that "this may require specialist consultation and advice, including building regulations and guidance" according to S Jones Containers), RVs, houseboats, "earth ships," yurts or kit homes of all shapes and sizes.  
3. Are you open to living with someone in close proximity?
Perfectly posed social media pics fail to show , a person or three inside. Tiny homes are even tinier than they first seem. As van living enthusiasts have pointed out for years, close-quarter living with other people could quickly get claustrophobic. So, consider how much time you normally spend indoors, and how happy you'd be having another person very close by.
4. Can you become a storage guru?
In a tiny home, you are going to spend a lot of time thinking about where to put your stuff. Designing clever ways to hide or stow away the objects of everyday living is a necessity. Those who consider themselves messy or untidy might have a problem keeping sane in a tiny home. You'll have to be neat and organized… or willing to learn how to be.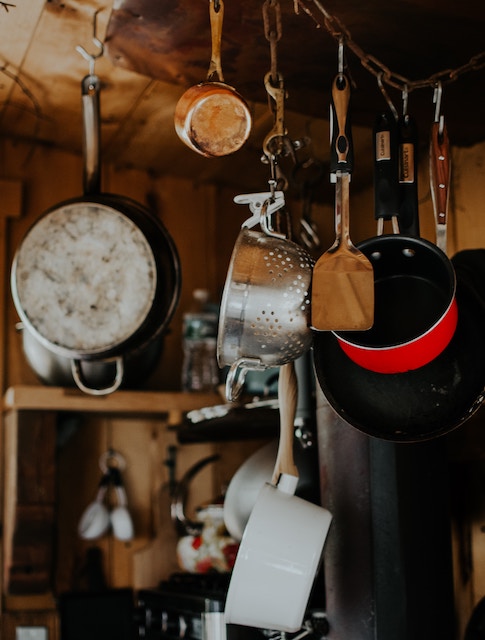 SOURCE: UNSPLASH
5. What are your real reasons for wanting a tiny home?
This question is likely to give you the most pause. Many people discover only after the fact that their expectations had been unrealistic, or that they were hoping to solve an unrelated life problem with a drastic lifestyle change. It's worth taking the time to unpick your motivations for downsizing–are they purely financial? Are you drawn to the more emotional idea of more freedom and self-determination? What problems are you hoping your tiny home will solve, and what aspects of your planning could you explore more thoroughly?
Working this out may lead you to pursue another path, like a larger self-build, or a more minimal lifestyle in a "normal" sized house.