I love when a new season begins, especially winter. It's always an opportunity for new clothes, new decor, and of course, organizing your apartment.
However, as the holidays draw near and with them, tons of gift shopping and celebrations, you might find yourself with a little less time and energy dedicated to getting organized.
Here are five of my favorite storage and organizing products that'll help you keep your apartment organized — before, during, and after the busy holiday season.
1. The Cabidor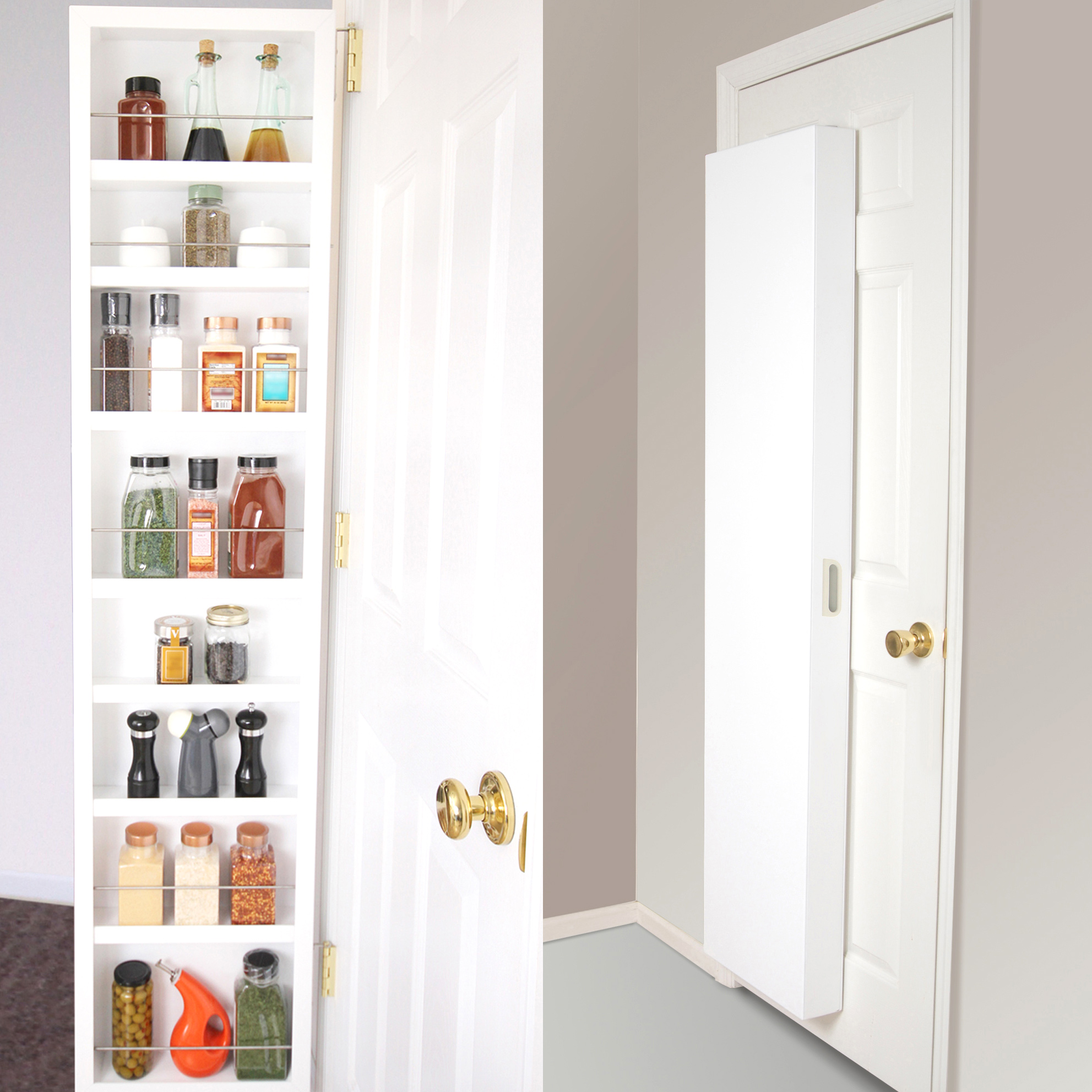 Living in a small apartment means that you don't have the luxury of a pantry or extra closets in which you can store party supplies, wrapping paper, toiletries, and makeup.
Instead of trying to hide those items under you bed, or clutter your counter space, store them in a Cabidor. It's a mini storage unit that hooks onto your door by the hinges and hides whatever items you stash inside of it, without sacrificing any floor or wall space.
Pro tip: If you have kids, show off their artwork by attaching it to the Cabidor's magnetic front. Or install a mirror on the Cabidor so that you can check out your fine organizing self before heading out the door.
2. Scannable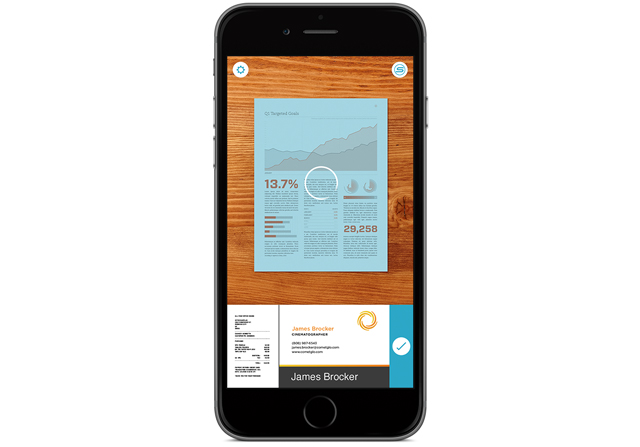 The holiday season brings a lot of cheer, and a lot of paper that can clutter any space quickly. You can prevent that from happening by using an app like Scannable. It scans your important papers and stores them in your phone instead of in your home.
Bills scattered on your coffee table? Free up that space by using Scannable to scan and save the bills to your phone. Old cooking recipes taking up space in your kitchen drawer? Use the app to restore the crinkled paper so you can finally see that the recipe says "2 tablespoons of sugar," not "teaspoons."
Pro tip: You can also use Scannable to scan and save business cards (the app will even transform them into LinkedIn contacts!), receipts, and whiteboard notes directly to your Camera Roll or Evernote account if you have one.
3. Boot Hangers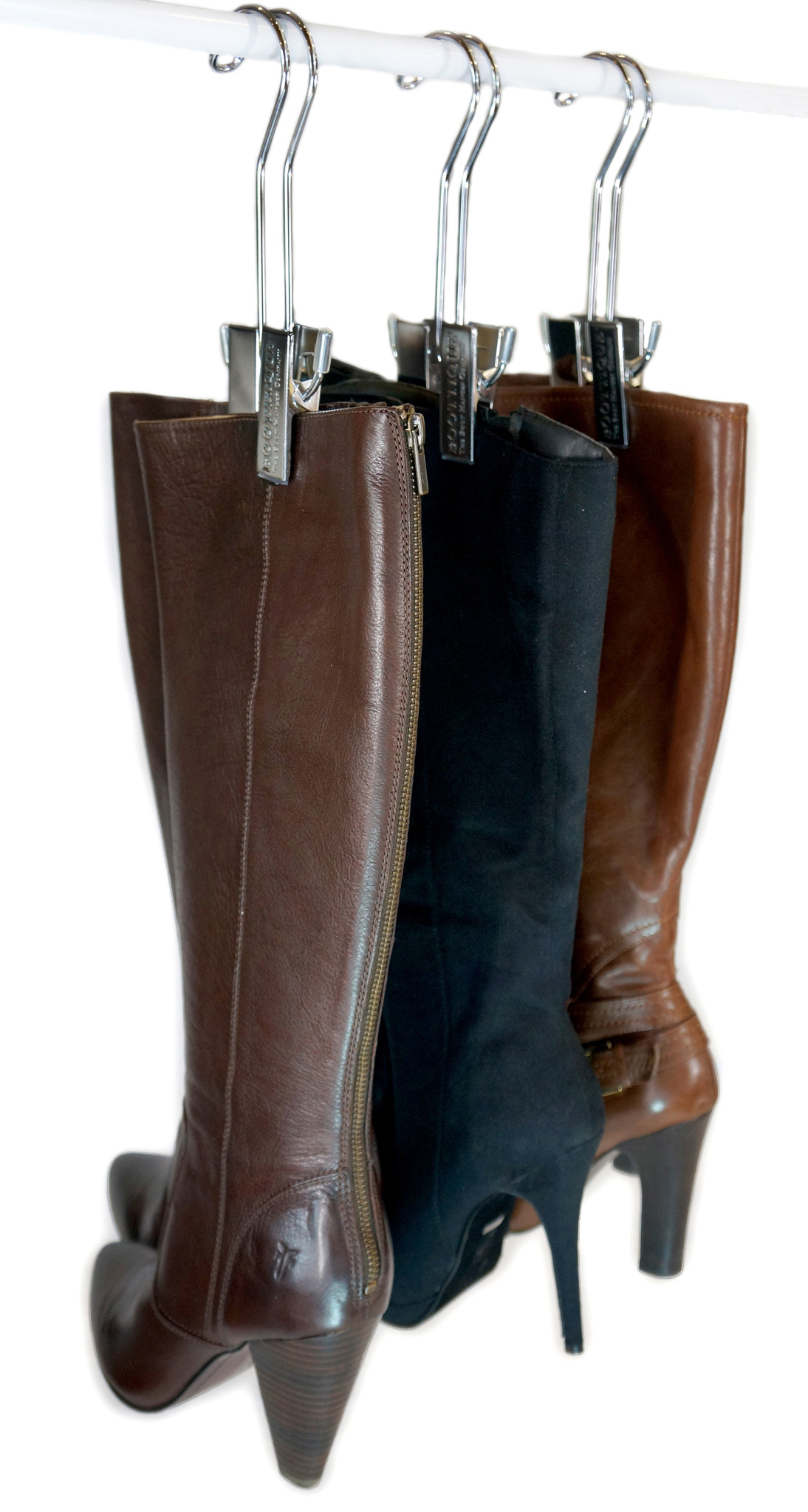 Isn't it annoying when you take out your boots and line them up, only to watch them crumple over like an old leaf and hide the rest of your shoes?
One easy way to nip that in the bud is to roll old magazines and then put them inside of your boots so that they stand up. If you want to keep your boots off the floor instead, another option is to clip them onto Boot Hangers and then hang them in your closet. Ensuring that your boots stay upright helps them maintain their shape and quality longer while also giving you more room for other shoes!
4. Radiator Shelf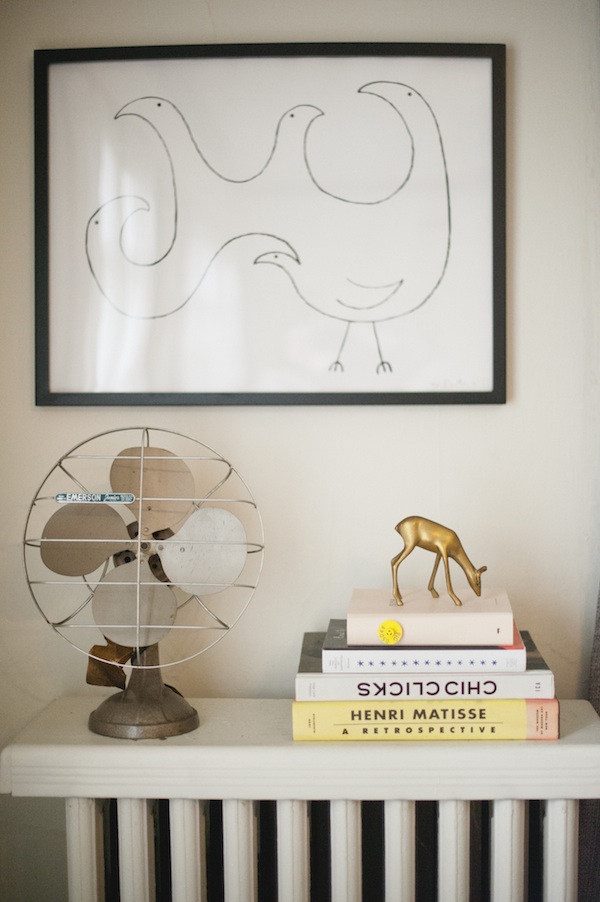 The cold weather is slowly creeping in, and radiators are clanking on. Turns out, your source of heat is more multipurpose than you think.
Grab a wood shelf that's the same length as the top of your radiator, or ask an employee at your local hardware store to cut a piece of wood for you, and then place the wood on top of your radiator to create a shelf. Using this once empty space is great for bins and baskets to store all of your extra bulky sweaters, seasonal sporting goods, hats, scarves, and gloves.
Pro tip: You could also get luxe with your radiator shelf by using a piece of marble instead of wood to avoid any warping that may happen if you put a wooden shelf on top of your radiator.
5. Wunderlist
It's the most wonderful time of year. Until it's not because you forgot to get a gift for your niece or nephew, clean the stain from your carpet, start solving your closet problems, and buy the peppermint extract for the scrumptious peppermint brownies that you were hoping to impress everyone with this year.
Don't become a Scrooge from all of the holiday stress! An app that I currently use (and love) to stay on top of everything is Wunderlist (though there are many more to do-list apps out there). Wunderlist is extremely intuitive, and it can send you reminders for tasks (that you input and schedule) via push, in-app notifications, and email so that it's easier for you to remember all of your to-dos.
Pro tip: Assign some to-dos to your significant other, family members, and friends so that everyone chips in, leaving you with a little less stress this year.
This post was contributed by Anna Bauer, a professional organizer and National Association of Professional Organizers (NAPO) member based in New York City who helps people achieve order, function, and efficiency so that they can truly love their space again.