This week, we spoke with the multi-talented Brooke Stone of GYST, a personal assistant service based in NYC. You may know the actress-turned-professional-organizer from her appearance on an episode of A&E's Hoarders a few years back. Brooke was kind enough to tell us about the relationship between tidiness and productivity. We were shocked to learn our disorganized work and living spaces may be directly contributing to a lack of productivity and sense of peace in both work and home life.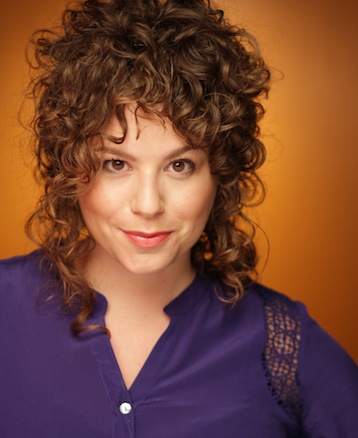 Brooke suggests that by reducing visual clutter we can be more productive, regardless of the task at hand. "If you have things all over the place you are creating visual clutter, and your brain can get overwhelmed by constantly processing and taking in all of the stuff you are seeing over and over. Your brain is like a computer; there's only so much information it can handle, so when you are constantly taking in clutter visually, your brain has no room to store the important stuff," Brooke shares.
Beyond making you more productive, Brooke told us, "an organized living space gives you more room to live fully and happily. If you don't have toys and clothes and shoes all over the floor,  you won't trip on them, reducing your daily frustration right off the bat. If you're having people over, you don't have to prep your apartment by running around stuffing everything on the floor or scattered about your home into the closet. In general, living in an organized way leads to a more happy, positive outlook."
Brooke recommends setting aside the last 15 minutes of each day to tidy up and organize your work or living space. "When you start your day in an extremely cluttered space with things from yesterday scattered around your desk or living room, you're essentially starting your day as part of yesterday. You're not giving yourself an opportunity for a fresh start on a brand new day," she told us.
"When you start your day with a clean desk and no dishes in the sink," she explained, "you are able to start a new day fresh, knowing where everything you need is. Over the course of the day things may get hectic, but if you can at least start the day in a space that is ready for you, you give yourself a fighting chance."
In New York City where space is so scarce, tidying up isn't always enough. That's why Brooke recommends storing seasonal items; "Seasonal changeover is extremely important. Keeping your winter coats in the closet all summer is a luxury that most can't afford. At GYST, a lot of the work we do is changing over and organizing closets — put your summer wardrobe in storage for the winter and your winter wardrobe in storage for the summer — that way what you don't need is out of your way, and it's easier to find what you do need."
If you're looking for seasonal storage, try MakeSpace; we'll do all the schlepping, and you can order back what you need when you need it. If you can't decide what to keep and what to store and need the help of a trained professional, we couldn't recommend anyone nicer or more talented than Brooke!