It's a hard knock life for big readers living in small apartments. For those of you who love reading, books are more than a leisure activity: they're cherished possessions, treasures even if they go unread and unopened for decades.
To part with a favorite novel can feel like throwing out an heirloom. Unfortunately, books can also take up more space than other "essentials," like a bed, couch, or TV.
If a tiny home without books doesn't feel like a home, don't despair. You may need to temporarily part with a few memoirs, but you can MakeSpace for others with these creative book storage hacks for small apartments.
Book Storage Hack #1: Hallway library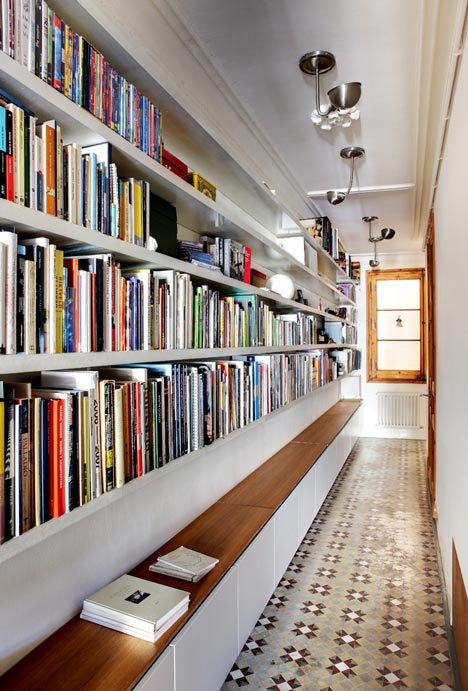 Hallways are usually designed for a single purpose: going from point A to B. It's easy to forget they're part of our living space, and that they can be more functional than a mere passageway. Adding shelves to the walls of your halls can turn corridors into libraries, maximizing space while showing off your literary collection.
We love the bookshelves pictured above, but a hallway library doesn't have to go wall-to-wall, floor-to-ceiling. Some floating, "invisible" shelves can be equally effective, and might even be more intriguing.
Book Storage Hack #2: Bookshelf room divider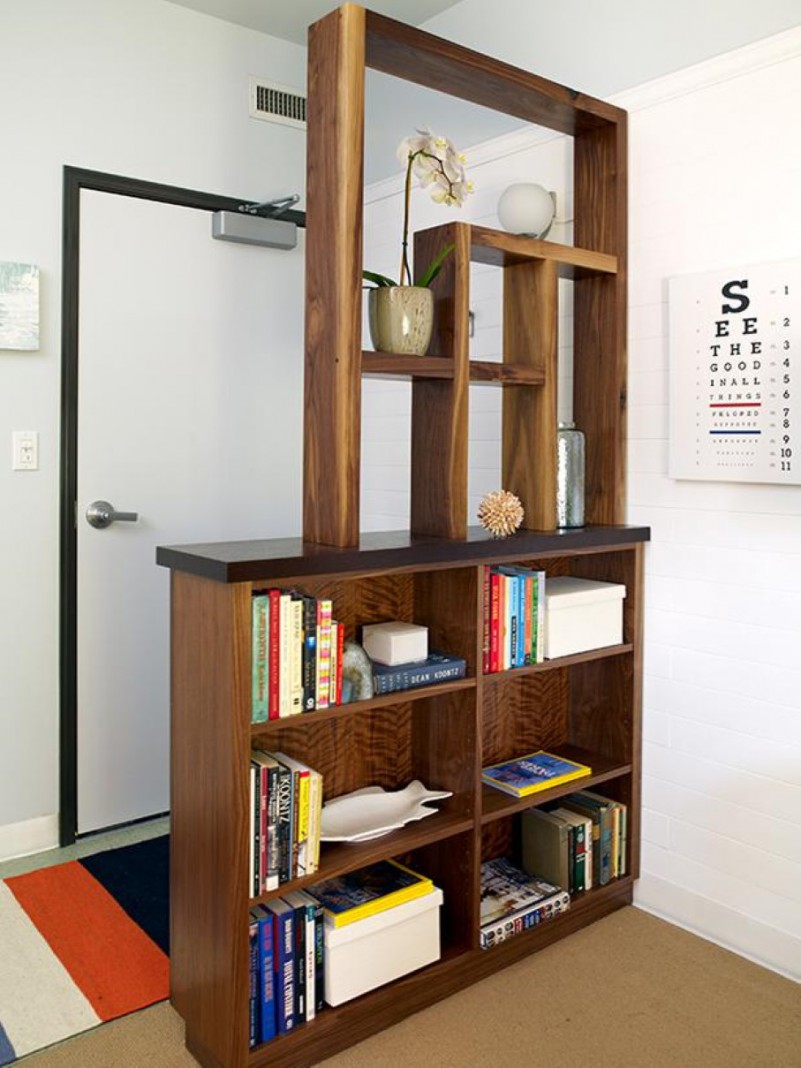 Bookshelves set perpendicular to the wall are a great way to divide a studio apartment or any multi-purpose room. While a curtain or screen accomplishes the same goal, it doesn't offer a chance to display your personal library like shelves do.
Book Storage Hack #3: Literary headboard — or baseboard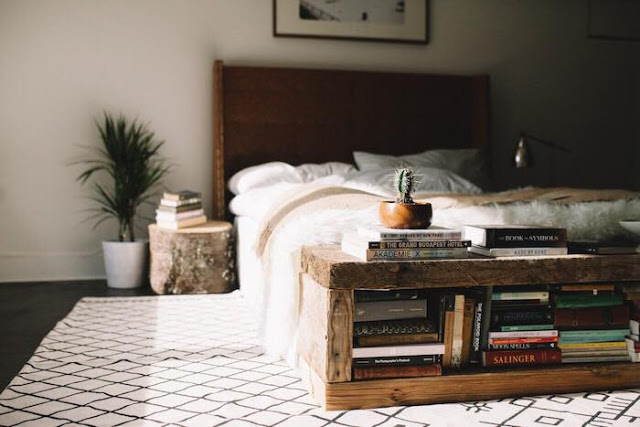 If you love books, why not keep them where you spend the most time in your apartment? A quick Google Shopping search will reveal hundreds of bookcase headboards, and even Etsy has a few handmade options if that's your bag.
A simpler book storage hack, though, might be storing books at the base of your bed. The principle remains the same, but you don't have to buy a new bed. Any short and wide bookshelf or bench would do the storage trick.
Book Storage Hack #4: High-perimeter bookshelves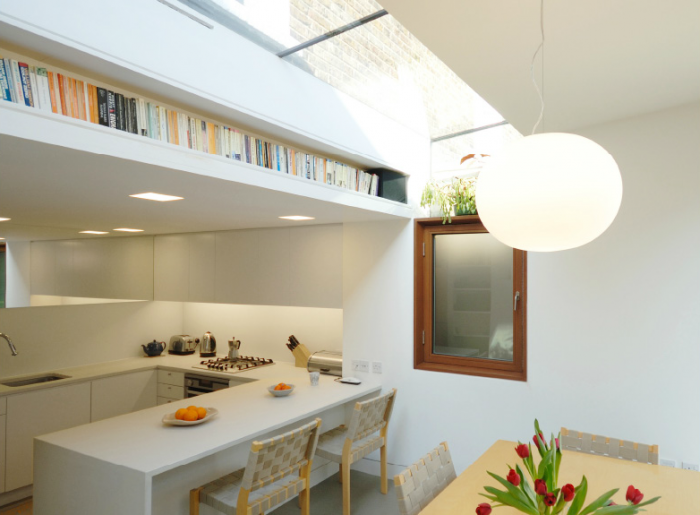 Built-ins and standalone bookcases alike take up a significant amount of square footage. If you live in a small apartment, that's square footage you don't have. You do, however, have ceiling space, which means you can add shelves along the perimeter of a room without cluttering your apartment.
High perimeter shelving is a functional storage hack for storing books, though it isn't the simplest endeavor. You'll need a ladder in addition to power tools, paint, and lumber. If you're willing to do the work (and risk your landlord's fury), high shelves will give you more space for the novels you didn't send to storage.
Book Storage Hack #5: Loft bed library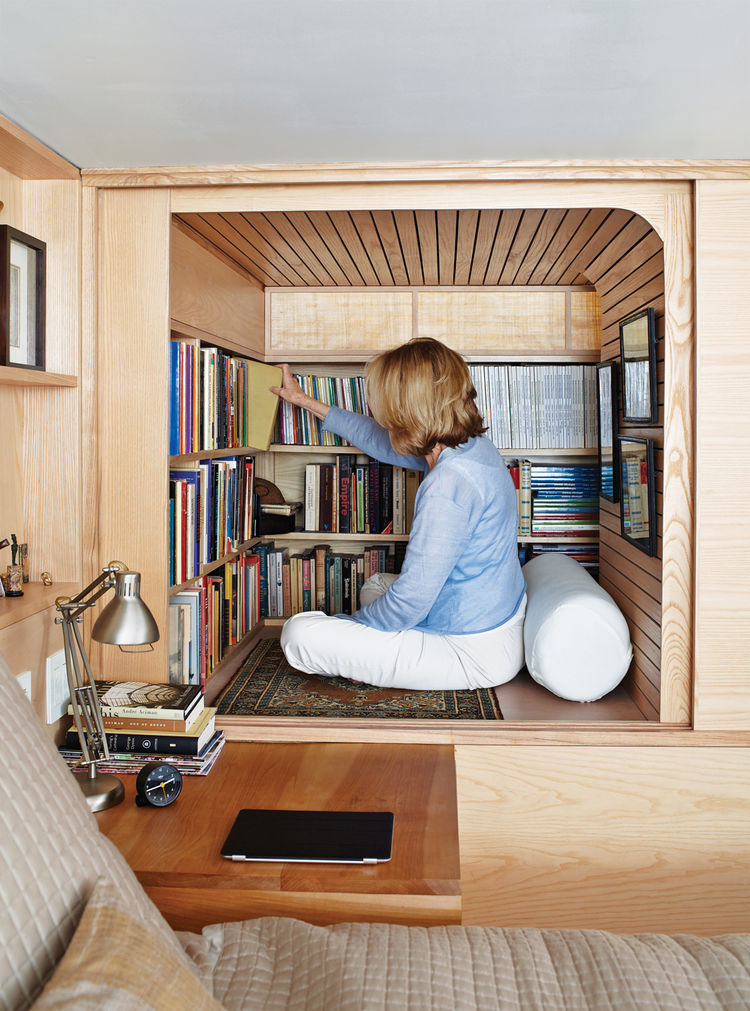 We could browse photos of custom loft beds for days, basking in the beautiful, functional spaces created by various carpenters. One of the best we've seen is in the 240-square- foot studio, pictured above, designed for an anthropology professor in NYC.
While the whole loft is impressive, that cubbyhole library is the best part, giving a true lover of books a private space to store and read them. Since we can't all hire an architect to build a library, you should consider other loft beds that create space for books too.
Whether storing books in stairs or in shelves you build into a loft bed's frame, space-saving beds can be a great book storage solution.
Book Storage Hack #6: Closet library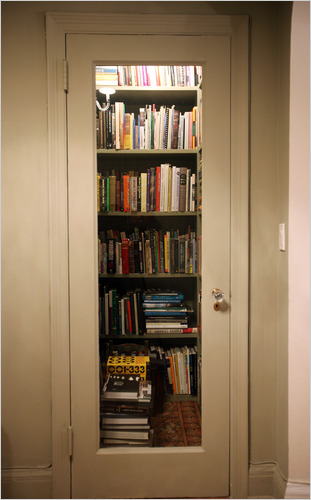 If you've already learned to live without a closet, you might want to keep that skill and turn your hallway closet into a real, tiny home library. The beautiful room pictured above was built by Donald Albrecht, the curator of design and architecture for the Museum of the City of New York.
Donald exchanged a coat rack for a wall of shelves in his foyer closet, and he added a glass door to frame and display his little library. "It's the oldest trick in the book," he called the project. Maybe not the oldest, but definitely one of the most creative book storage hacks we've ever seen.
Storage Hack #7: Bookshelves in nooks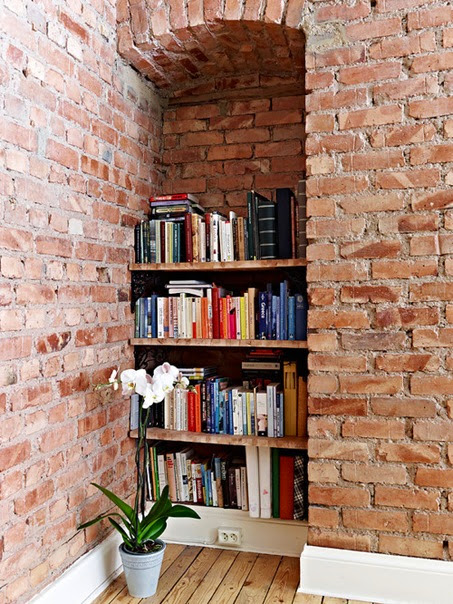 Unless it's a micro-apartment designed by MKCA, every tiny apartment in the world comes with some unusable space. Whether it's a niche in the wall where a chair wouldn't fit or an out-of-the-way corner, a bookshelf could use the space well.
The beauty of bookshelves is how they come in all shapes and sizes, and they're relatively easy to DIY if you're feeling handy one weekend. Walk through your apartment and pay attention to the areas where you don't walk or store anything already. Chances are, some bookshelves would fit in and benefit those nooks and crannies.
Book Storage Hack #8: Stash-away stacks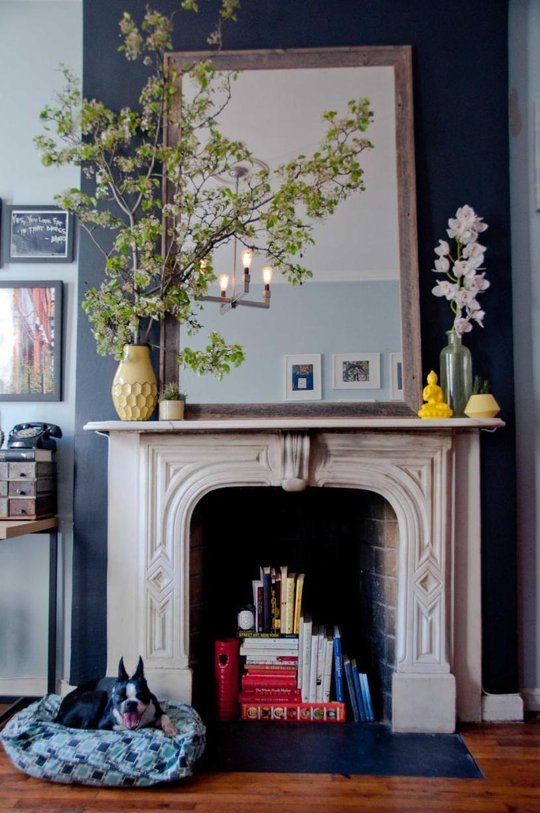 Books are basically tiny, rectangular storage boxes in and of themselves. When there isn't room under your bed for an IKEA SKUBB box full of Harry Potter books, your wizardry books will still fit in short stacks.
Often deemed the college room solution, stacks of books can enhance your space, bringing color and personality to your corners, end tables, and the space beneath your couch. Stash books anywhere and everywhere. As long as you don't reach hoarding-level heights, you won't risk turning into the Collyer brothers.
Book Storage Hack #9: An eReader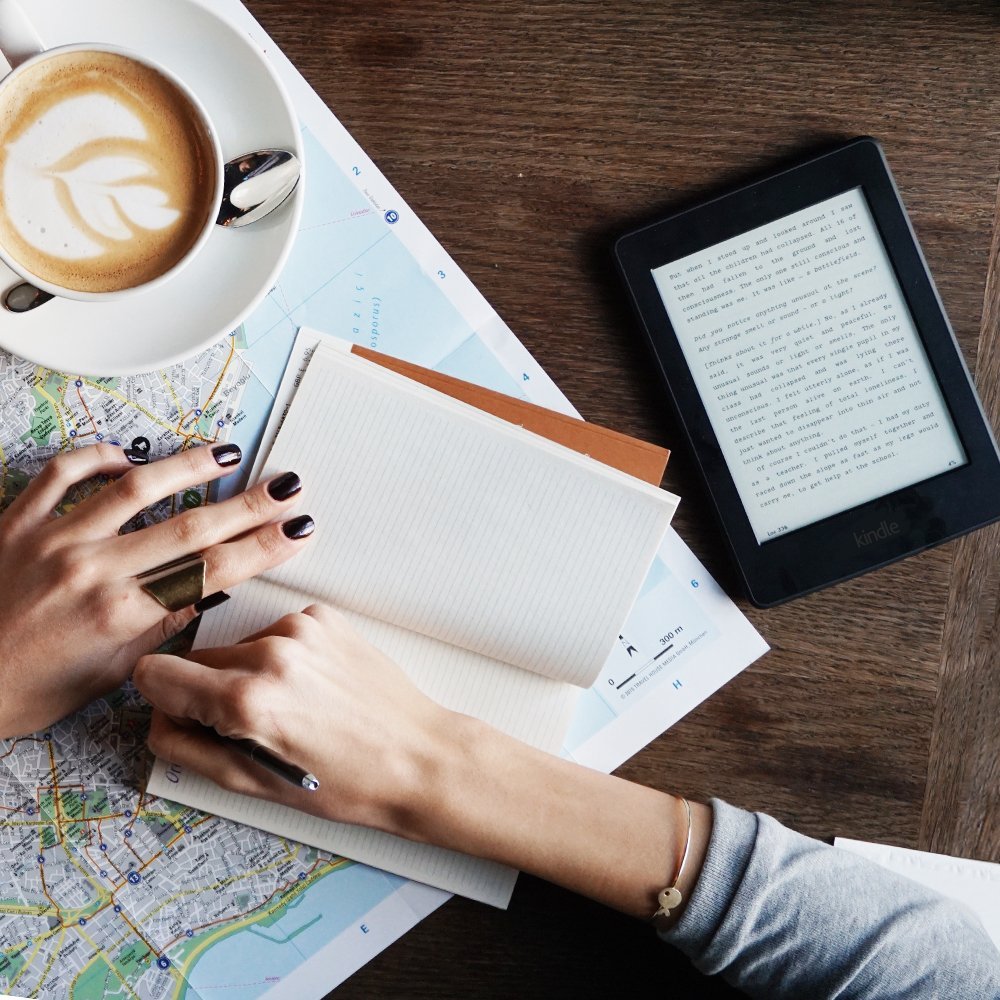 The simplest and most efficient book storage hack is transitioning to digital, at least for as long as you're living in a small apartment. Both the Kindle Paperwhite and the NOOK GlowLight Plus can store thousands of books. This means you can have all of your favorite tomes on hand, or rather "in hand," taking up the space of a paperback.
An eReader isn't the most creative storage hack for books, but if you only have space for a few hardcovers, pack up the rest of your physical library and store it in MakeSpace. You can always display your real collection later in your next, bigger apartment.
Top image via Marc Koehler Architects
This article was written by David Michael McFarlane, a writer from Texas and Oregon who lives in New York and loves smart design and organization.