An imaginary philosopher once told us "Bigger is better, when it comes to chocolate chip cookies. Smaller is better, when it comes to computer chips and pretty much every household item in your home. Especially if you live in a tiny apartment where space is as sparse as the hair on top of Mr. Clean's head."
We never forgot that fictional lesson, or the fact that our apartments are still tiny as ever.
So, here are nine small household items that perform the same amount of functions (if not more) as their bigger siblings. Because why should you have to sacrifice any more of your already-limited square feet when there are equally-as-good, if not better, space-saving solutions out there?
1. Replace a drip coffee maker with a dainty French press.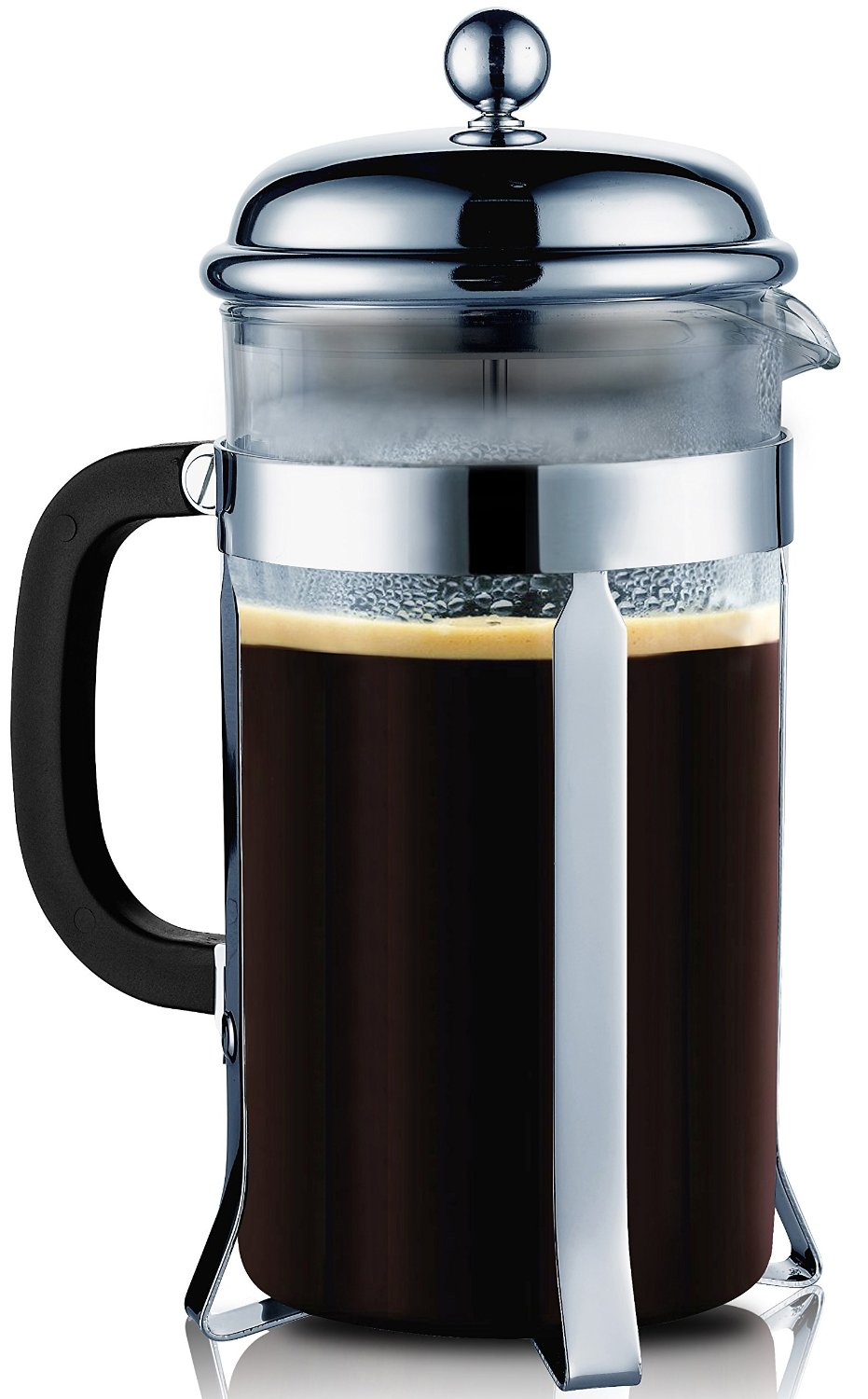 We're not saying there's anything wrong with your current drip coffee maker. Afterall, it does produce your daily fuel. But from having to use a filter and tasting the filter in your coffee, to forgetting to throw out said filter and having to throw away a day-old clumpy filter, the experience of using and storing a drip coffee maker could be improved.
Here to take your coffee experience from "ok" to "out of this world" is a French press. Not only does a French press give you the caffeine you want in the space you can afford, but it also captures more of the coffee beans' flavor and oils that a paper filter steals.
The result: a divine bold flavor that you never knew existed until now.
2. Downsize a bulky blender to a personal blender.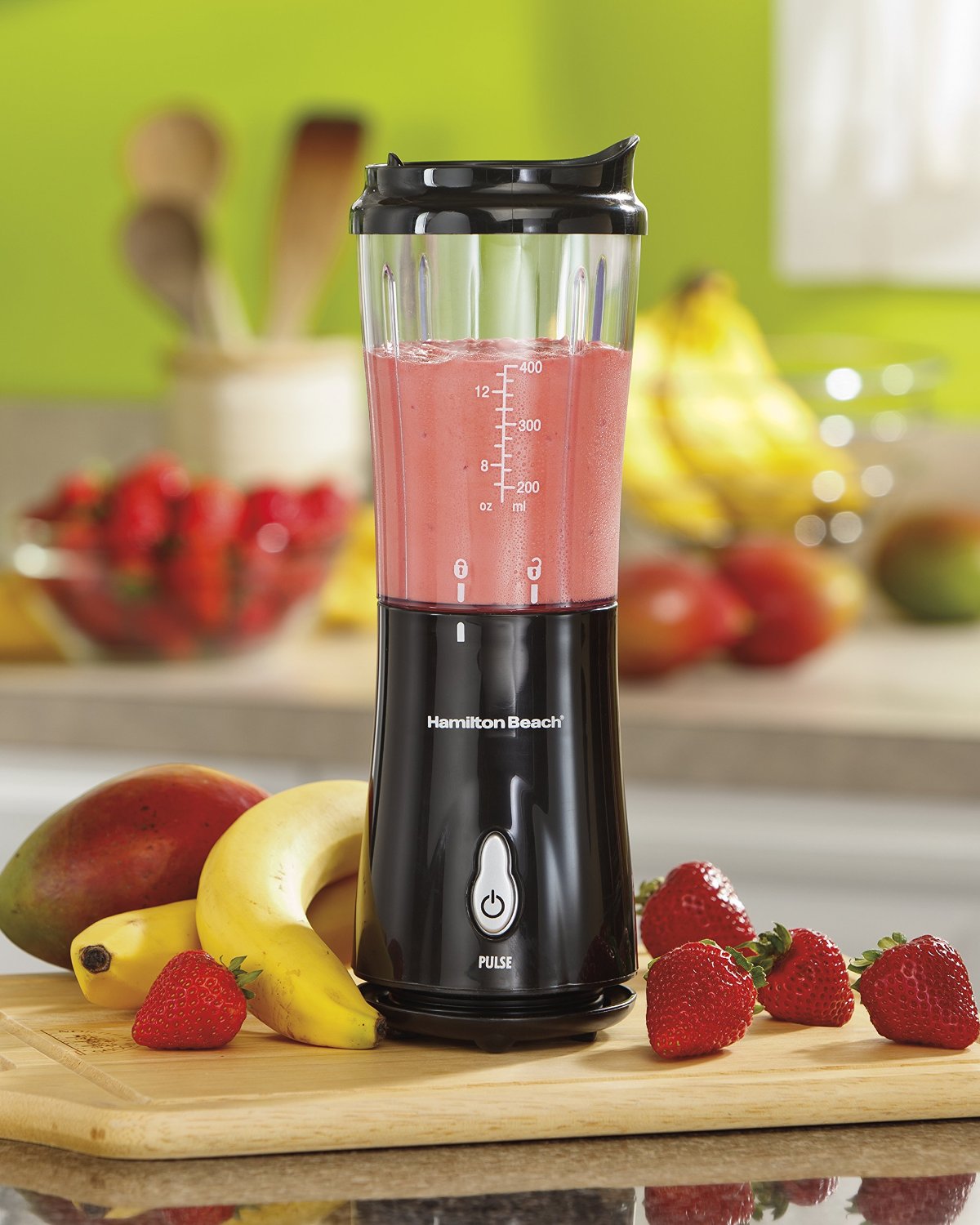 There are plenty of solid reasons to make space in your life for smoothies, juices, pureed beverages and other blended beverages. For starters, they taste good. And if you make them solely with nutritious ingredients, they're, well, nutritious.
But at what cost? Space on your kitchen counter that gets eaten by a bulky blender? Your finger that gets sliced by the blender's blades whenever you clean them?
Yeah, no thanks. Replace your big blender with a Hamilton Beach Personal Blender that annihilates your hunger, not your fingers, in the least space possible.
3. Store books on an invisible bookshelf instead of in a giant bookcase.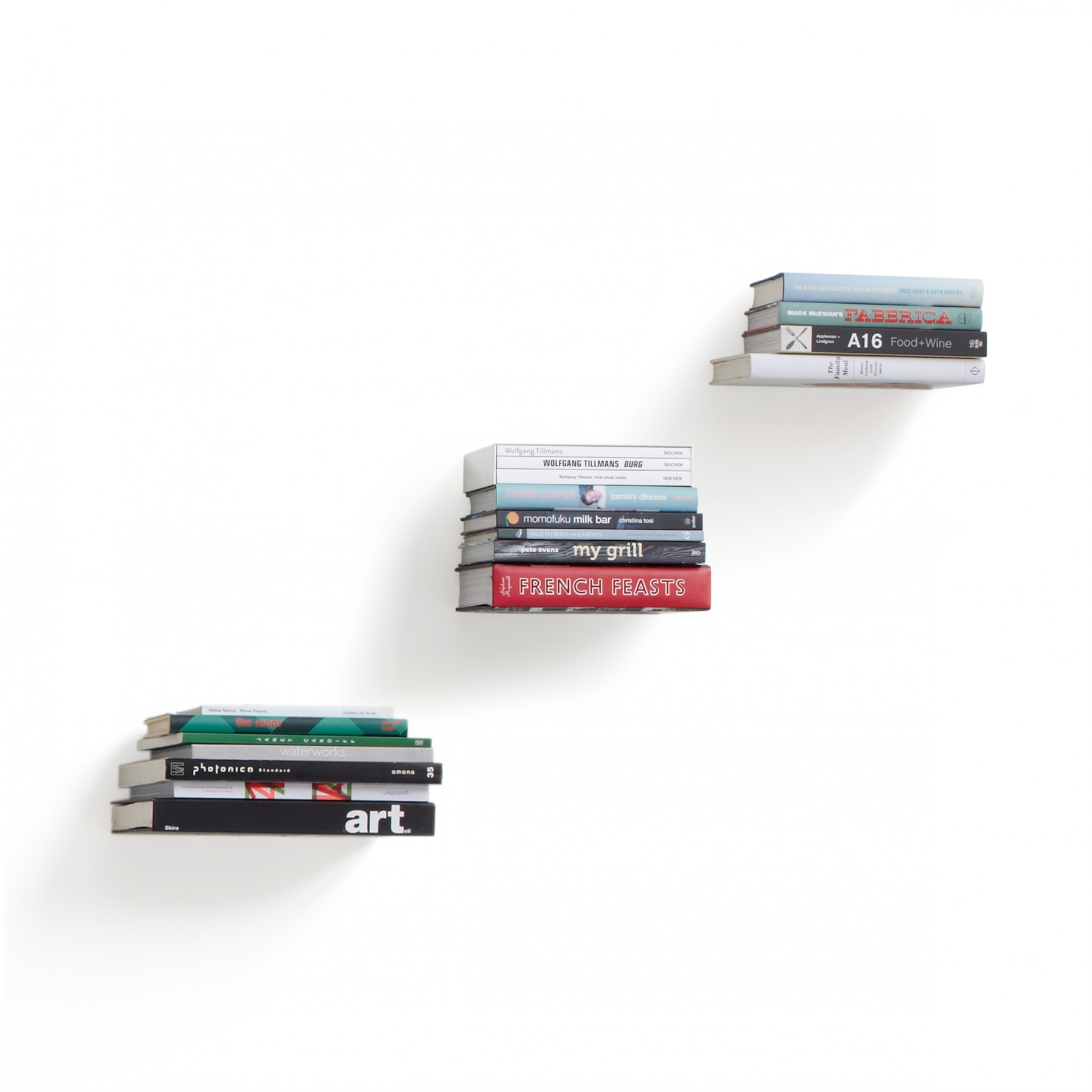 Just because you gave a book some space in your mind doesn't mean you have to give it some space in a bookcase that takes up an entire wall. Simply donate, gift, or recycle the books that you'll never read again. Then, build a floating bookshelf, or buy a LiliLite, and showcase only your favorite books by freezing them in the air.
4. Dump a plastic dish rack for a metal dish rack.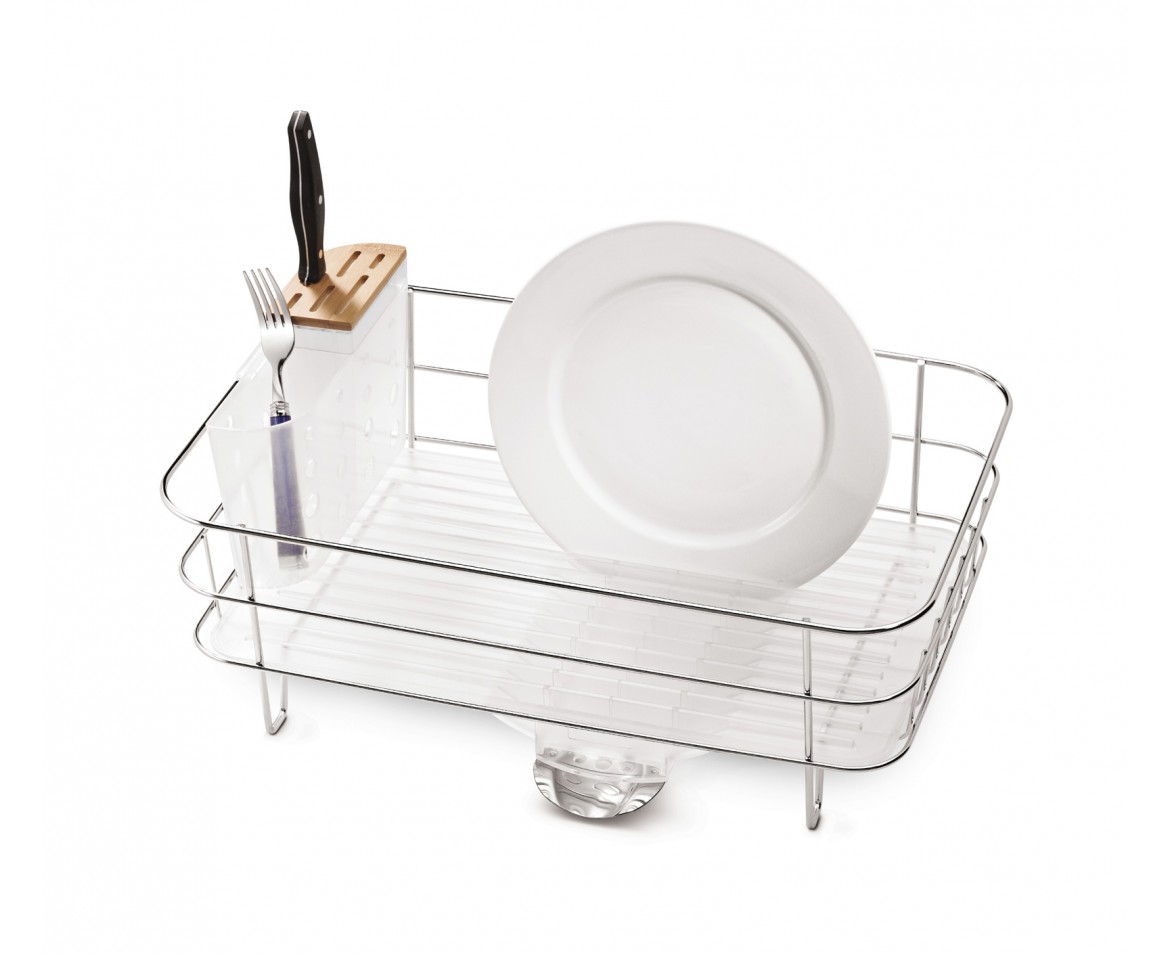 Between playing a dangerous game of Jenga with your plates and the moat of murky water that accumulates for days, dish racks are a necessary evil. Unless of course you dump your current dish rack for a Simple Human dish rack. It's compact and sleek, but most importantly, it funnels water directly into your sink, not onto your counter as if it's some sort of Slip 'N Slide.
5. Substitute a hand-held garment steamer for an iron and ironing board.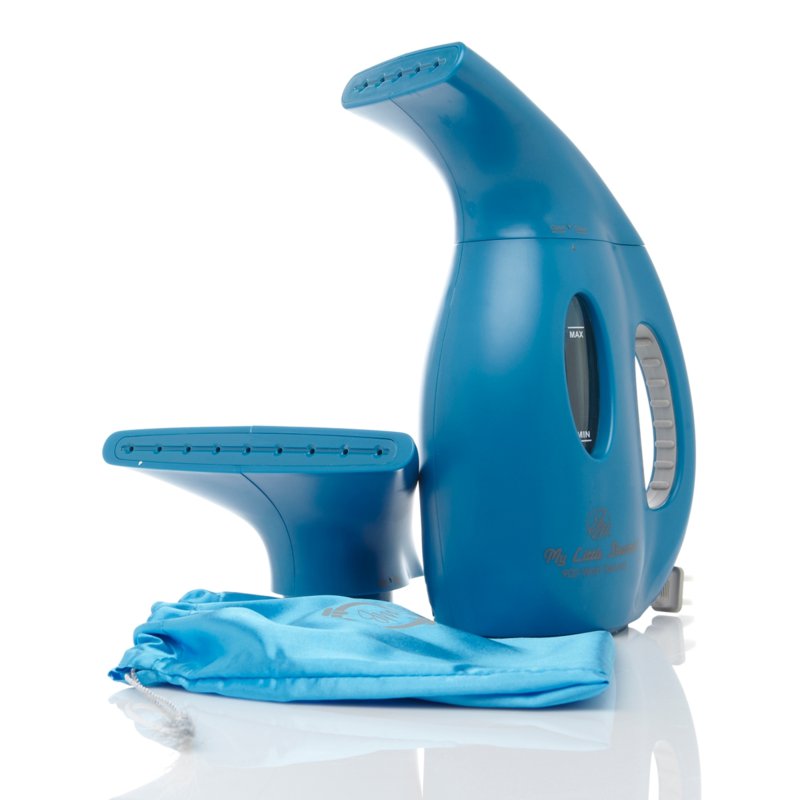 Your iron is great. Except for the fact that it requires a closet space-hogging ironing board. What to do? Upgrade to a My Little Steamer that not only emits more steam than any other continuous-type models tested by Good Housekeeping, but also comes with a retractable cord, a lint brush, and a travel pouch that your iron wishes it could sleep in but can't.
6. Condense 30 dumbbells into two.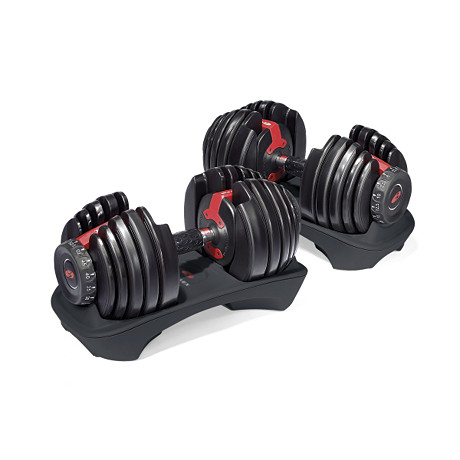 Dumbbells are a staple in your weightlifting routine. Problem is, 30 of them takes up more space in your apartment than you do. And since you're not really looking for 30 roommates who do nothing but sleep all day until you pick them up off the floor, kick them to the curb.
When you're done doing that, treat yourself to a pair of Bowflex SelectTech Dumbbells that are like having 15 pairs of dumbbells. How so? Well, when you want to lift more or less weight, all you have to do is turn the dumbbells' dials. If only changing our own weight was that easy.
7. Replace a space-eating space heater with a space-saving space heater.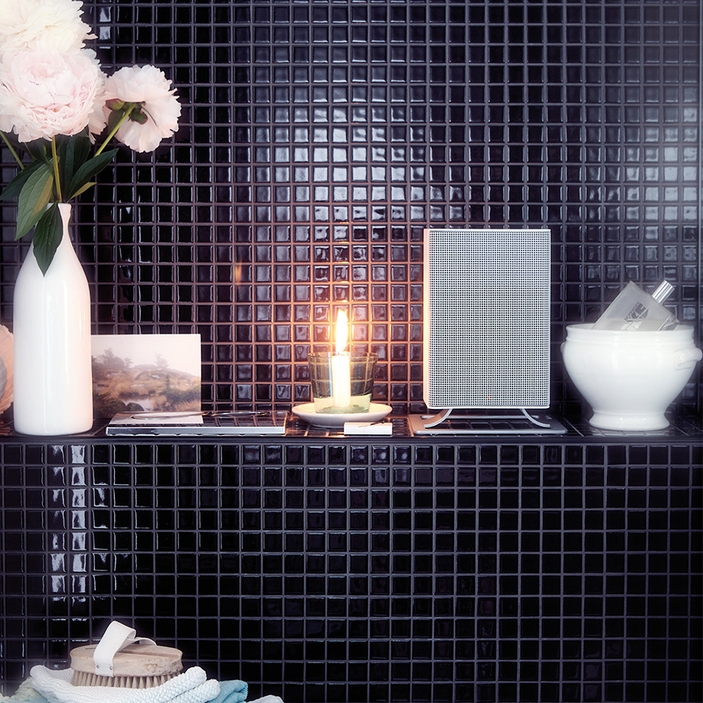 Sure, your current space heater keeps you warm in the winter. But is it sexy? Survey says … No.
Which means it's time to break up with your current space heater and start dating Anna Little, or any of these other small and sexy space heaters, and make "Netflix and Chill" "Netflix and Chill all night long until the break of dawn."
8. Upgrade huge speakers to a small and loud Bluetooth speaker.

Unless you're committed to making cassette tapes the new vinyl records, it's time to let go of your boombox and invest in a small wireless Bluetooth speaker. But which one should you choose?
You need one that not only fits the vibe of your home, but also packs a massive punch and deep bass. Like the water-resistant 360-degree UE BOOM Wireless Bluetooth Speaker that drops a clear, bold sound no matter where in your apartment it sits.
9. Shrink 11 kitchen appliances into one Lakeland Multichef.

Guess what? "Honey I Shrunk The Kitchen Appliances" is now playing in a theater near you. And you have to watch it because that "theater near you" is in your kitchen where The Lakeland Multichef is going to miraculously shrink 11 of your kitchen appliances into a mighty one.
This article was written by Robert Wohner, a writer from Queens, New York. He is an avid supporter of Spotify Premium, the Museum of the City of New York, and Alice's Adventures in Wonderland.