If you've been spending more time at home, you might be inspired to change a few things. Start with the most frequently used kitchen features you employ every day, and make the most of your pantry.
The pantry plays a significant role in what you eat, buy and make for every meal. It should be a functional and organized space, even if it's tiny. Check out these ideas to get the most from it. If your pantry is easy to navigate, everything else you do in the kitchen will become more enjoyable.
1. Add lights
The most common problem with pantries is the inability to see everything on the back of the shelves. Tiny apartments and other living spaces often feature pantries that extend much further back than they do to each side, which leaves food in the dark. Add some light to your pantry with fixtures that stick to the walls or underneath each shelf. 
By tapping the new fixtures or using motion-activated lights, you can immediately increase the amount of light without hiring an electrician or installing wall-damaging hardware.
2. Use clear storage containers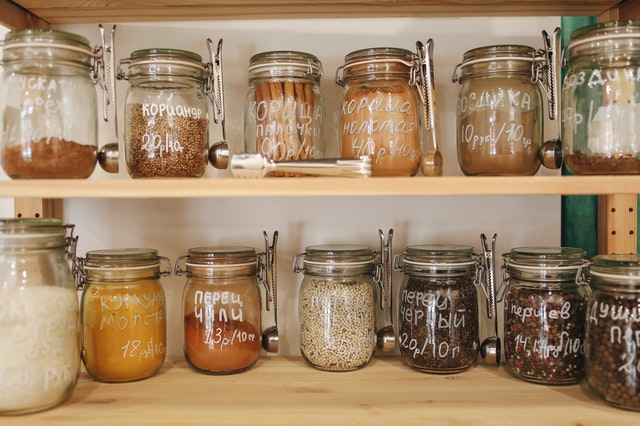 SOURCE: PEXELS
Clear storage containers are also a huge help for small pantries. You can see what you need to replace and what you have fully stocked with a single glance. When you avoid second-guessing what you have, you'll save money on your grocery bill and space on your pantry shelves. Another bonus of clear containers is that they give you a great excuse to get creative with your labels, like using chalk or even bubble paint to add some personality.
3. Utilize tiered stacking shelves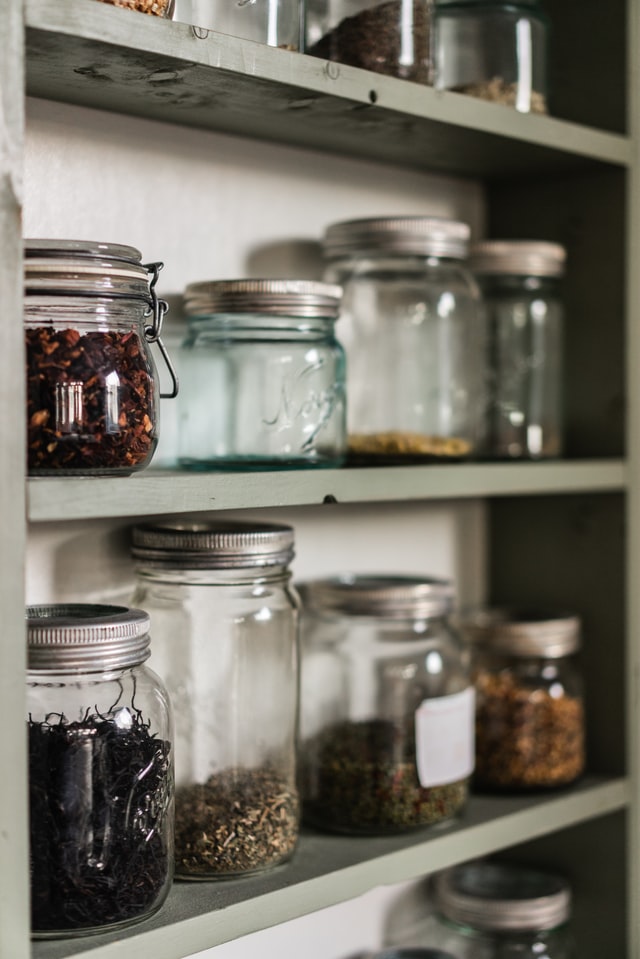 SOURCE: UNSPLASH
A major issue with small pantries is being unable to identify the food shoved to the back. Tiered stacking shelves are an immediate solution to this problem. Place them on the shelving you already have, and they'll hold boxes and cans at different heights so you can always tell what's what. You'll easily spot what you need and get more storage space.
4. Find a recessed spice rack
You can also organize your tiny pantry by rethinking your spice collection. Recessed spice racks provide a multipurpose storage system built into your pantry. Place one on your shelving or attach it to the inside of your pantry door.
5. Embrace bins and labels
If your pantry's top or bottom shelves hold extra pots, seasonal dishware or other items you rarely use, embrace big bins and labels. Large containers or baskets will neatly organize everything and keep it out of sight, so your pantry always looks pleasantly put together.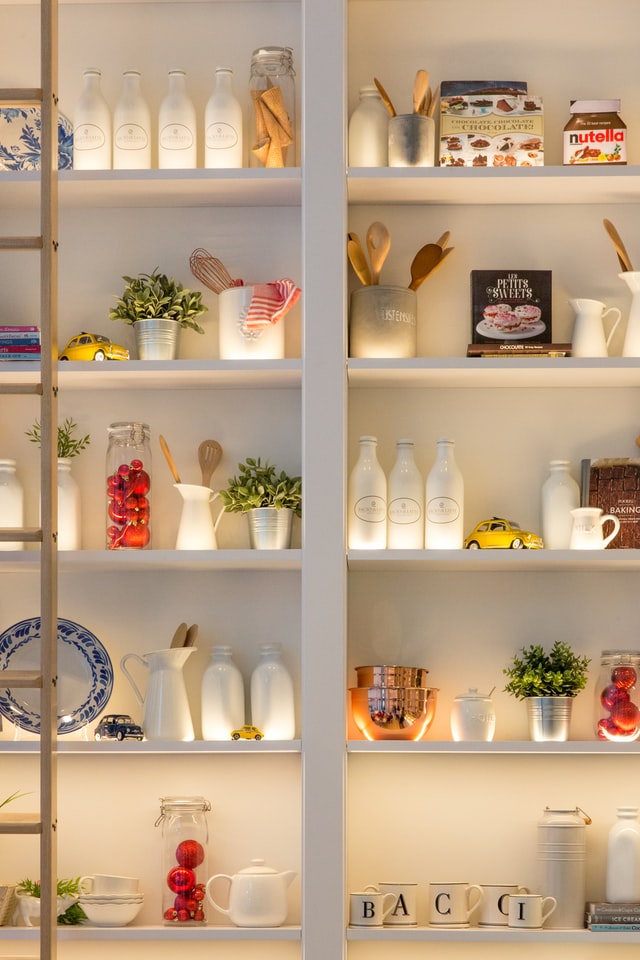 SOURCE; UNSPLASH
Take a step back
Imagine your kitchen and pantry in new ways to get the most from your small space. These tips will get you started on neatly organizing and rearranging your pantry to work more efficiently.
AUTHOR: KACEY BRADLEY
Kacey Bradley is the blogger behind The Drifter Collective, an eclectic lifestyle blog that expresses various forms of style through the influence of culture and the world around us. Along with writing for her blog, she has written for sites like U.S. News, SUCCESS, Guides for Brides, Hotel Online and more!
Follow Kacey on Twitter and subscribe to her blog to keep up with her travels and inspiring posts!