Sweet. It's finally ripe enough outside to ditch the sweaty subway, or your gas-guzzling car, for the sexy, reliable, environmentally-friendly, and two-wheeled buddy you call "Bicycle." Or "Bike" for short.
But where's your bike going to sleep after it's done whisking you around during Bike to Work Week and dropping you home in one piece?
Give your bike a warm welcome home. Give your bike a CLUG. Made by the brilliant designers/cyclists at Hurdler Studios, CLUG is the kindest way to store your bike in a small apartment.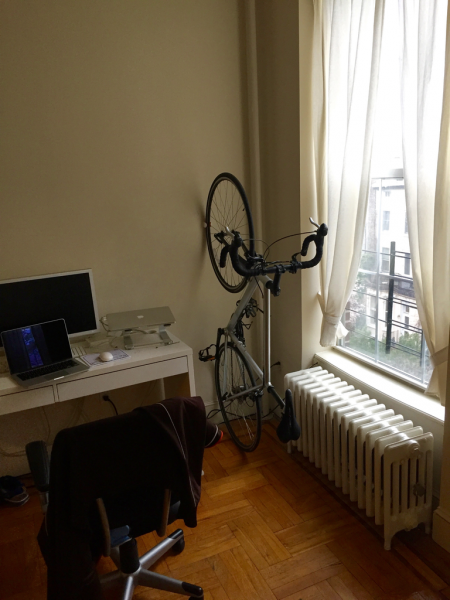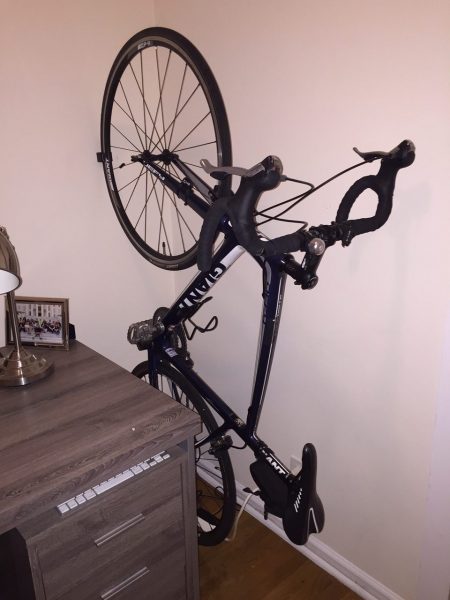 Can't spot CLUG in any of the above photos? That's because it's the size of a kiwi, making CLUG the world's smallest bike rack. And now one of our favorite bike storage solutions for tiny apartments.
Resembling your favorite embrace since birth, and Usher's favorite vowel, CLUG is a U-shaped hug for your bike.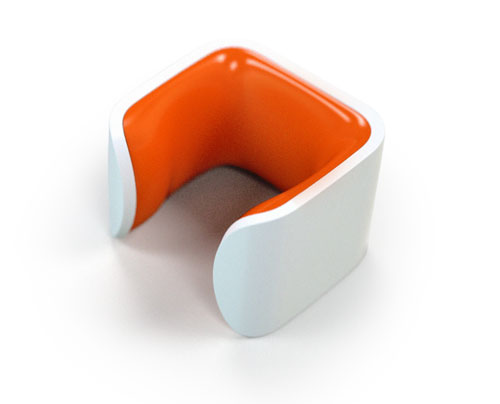 There are no winches, no hooks, and no complicated contraptions to construct. Just follow these simple CLUG installation instructions to get your CLUG up on a Tuesday, or any day of the week really, in under five minutes.
Refuse to read the instructions online? Worried about making a mess as you drill? Good thing CLUG's box has the instructions printed on the inside of its walls, which also catch your debris.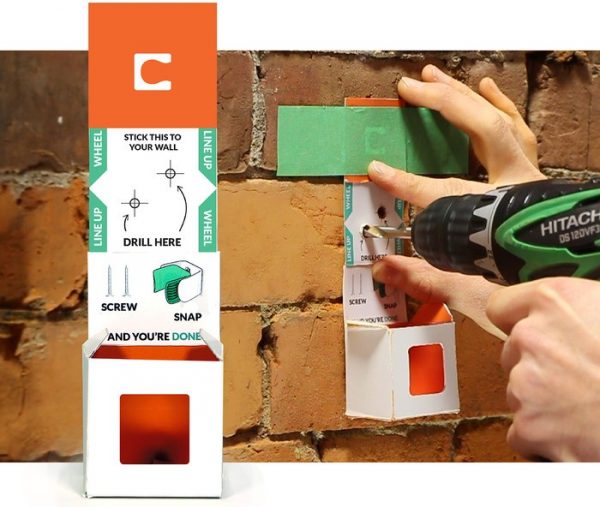 When you're ready to store your bike, all you have to do is stand it vertical (or horizontal depending how high on the wall you installed CLUG), and push one of its tires into CLUG's alluring arms. CLUG will snugly hug the tire with no escape while the opposite tire rests gently on the floor. Until the next time you swoop in and take your bike out for a spin.
When not hugging your trusty ride, CLUG is an unobtrusive wall ornament. Or as the cute bike rack's website quips, "a cuddle for your carrot," "an embrace for your mace," or "a grip for your whip." Oooh.
Pick up the world's smallest bike rack, which is available in assorted color combos and three models based on your bike's tire size, for only 25 bucks at getclug.com. And when riding season ends, be sure to store your bike in MakeSpace so that it doesn't take up half of your apartment all winter.