Who doesn't want to trade the skyscrapers and crowded trains for the quiet, serene, and spacious country some days?
It's a common impulse of urban living, whether you're in Chicago, New York, London, or Tokyo. It's why people still move off the grid and live in cabins. And it's also the philosophy behind MUJI Hut, the latest prefab homes out of the Land of the Rising Sun.
You could call MUJI Japan's response to IKEA. Both companies design and distribute simple, low-cost, and good-quality products.
MUJI diverges from that comparison, however, with its scope. Not content with furniture and ligonberry jam, the Japanese company has created everything from CD players to the MUJI Car 1000, a 2001 collaboration with Nissan.
Now, MUJI is building tiny prefab homes, having enlisted three international designers to create affordable, quality retreat houses. Like most of MUJI's products, their huts are stunning, modern, and (we hope) affordable.
Check them out below!
The Philosophy of the MUJI Hut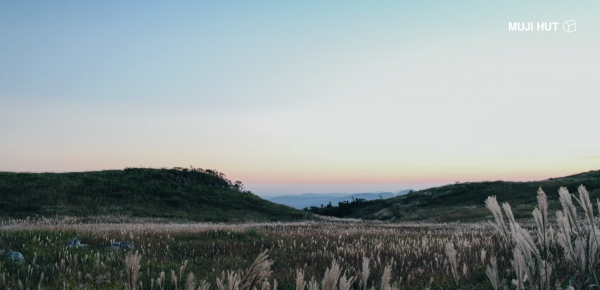 MUJI Hut's website beckons you to sit in stillness and contemplation. As the page loads, you see and hear a video of quiet, subdued nature scenes with no buildings or people in sight.
Music begins, and calm rhythms play over bird songs, waterfalls, and crickets. You wait, expecting something to appear. Until you realize that waiting and listening is the point. It's mesmerizing. It's the kind of experience MUJI hopes to create with their prefab houses.
"Slip away," the copy reads when you discover you can scroll down, "from the hustle and bustle of the city to a place where you can feel instantly at home and at ease."
Suddenly, you want that home where you can sit and listen to the rain and watch the day fade into night. That home where you can sit around a fire in a private space talking to your friends.
You can have it, the copy infers, if you live in a MUJI Hut. Three unique MUJI Hut designs were unveiled at last year's Tokyo Design Week, each with its own amenities and distinct personality.
MUJI Cork Hut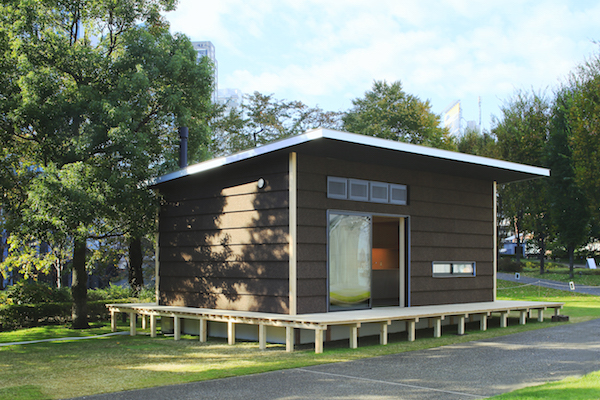 British designer Jasper Morrison created the Cork Hut, so named for its cork walls and, inside, cork doorknobs. Its 100% natural material is carbon negative and recyclable, all the while insulating the tiny house from cold and noise. This selection of materials aligns with the overall aim of MUJI Hut to live at peace with your surroundings.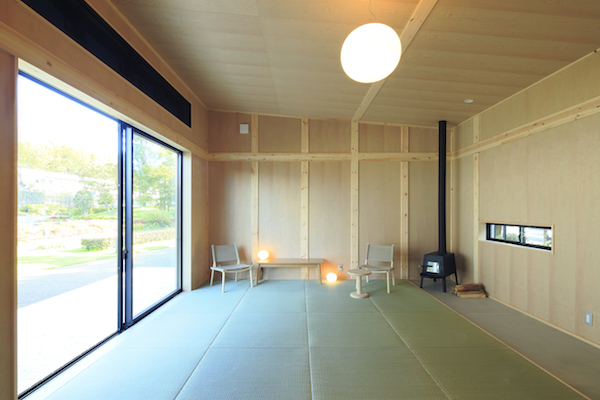 The interior of the Cork Hut is spare but offers traditional tatami floors, a wood burning stove, kitchenette, dining nook, and bathroom. In essence, it has everything you need to survive, which was the aim of Morrison. He wanted to create a "house as a product rather than a one-off" for everyone who wants to live on a piece of land but can't build a new house from scratch.
MUJI Aluminum Hut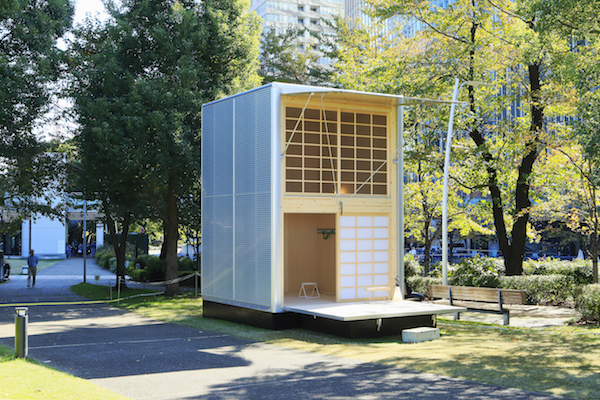 Simpler, smaller, and more portable than the Cork Hut is the Aluminum Hut from German designer Konstantin Grcic. With a footprint around 100 square feet, Grcic built this prefab house within the parameters of projects that require no construction permit. Which means if you live in or move to Japan, you can place this tiny home just about anywhere without legal challenges.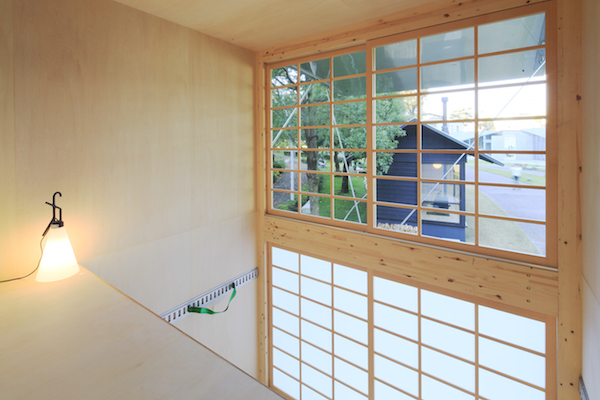 Three sides of the Aluminum Hut's exterior are made with, you guessed it, lightweight aluminum. You'd think this would block sunlight from entering inside, but that's not the case. The front of the Aluminum Hut has traditional Japanese sliding front doors that admit plenty of natural light.
Inside, there's a loft and ladder. But nothing else. The minimalism is intentional. Grcic wanted to create "a free space, which can be personalized and accommodated for a number of different uses."
The Aluminum Hut is a basic, beautiful shelter that's also private, portable, and self-supportive.
MUJI Wooden Hut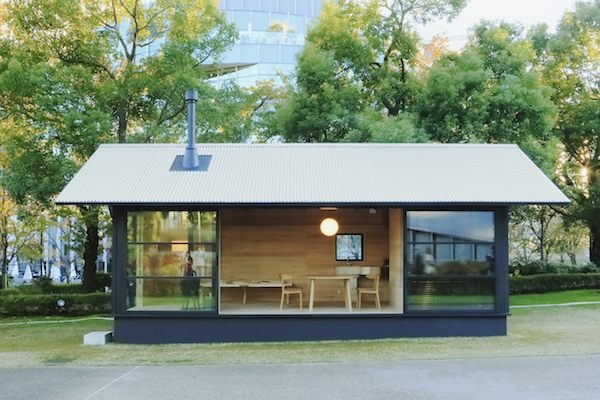 Japanese designer Naoto Fukasawa considered the associations with the word "hut" before he drew the floor plan for his Wooden Hut: "Not quite a holiday house, yet not as simple as going camping."
With a stove and kitchenette like the Cork Hut, plus a full Japanese tub and wall of windows, Fukasawa created this house with more pleasures in mind.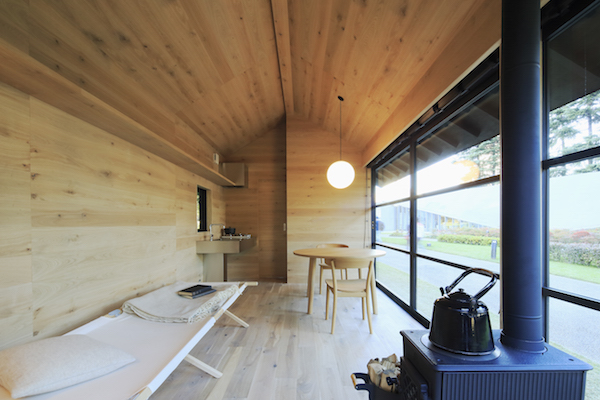 The expanse of windows was designed for the kind of vistas you see on MUJI Hut's website, and the Wooden Hut's interior similarly melds with natural surroundings.
The floor and wall are made of timber and offer a shelf for storage along the back. As the small cot in that photo indicates, floor space is limited, but the pitched roof and generous use of glass brighten and expand the single room.
As for the Wooden Hut's bathroom, it's stunning, and pictured below.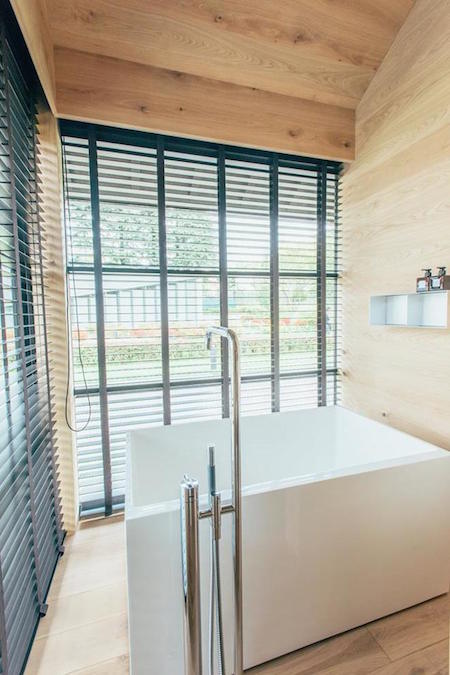 MUJI Hut Price and Availability
So, how much are these gorgeous MUJI Huts? And how soon can you move into one?
We're not sure.
The bottom of MUJI's website reads "We are not ready to announce any details yet, but to keep up with the latest news, join our mailing list or follow us." And when we asked MUJI's head office in Tokyo for more information, they told us that's all they can say for now.
Other media outlets, however, cite prices ranging from $25,000 to $40,000 along with a 2017 release date. Given that MUJI's gorgeous three-story Vertical House sells for just $180,000, that price range for their tiny homes may just be accurate.
Unfortunately, and maybe tellingly, MUJI only sells their prefab Vertical House in Japan. Keep your fingers crossed though until more news develops. And be consoled: There's still the Ecocapsule.
This article was written by David Michael McFarlane, a writer from Texas and Oregon who lives in New York and loves smart design and organization.